Here at The Happy Foodie, we love a frittata. Whether it's served hot or cold, for breakfast, lunch or just a snack, a frittata is a delicious, quick and healthy dish. Here we've listed 4 of our favourite recipes for you to crack on with.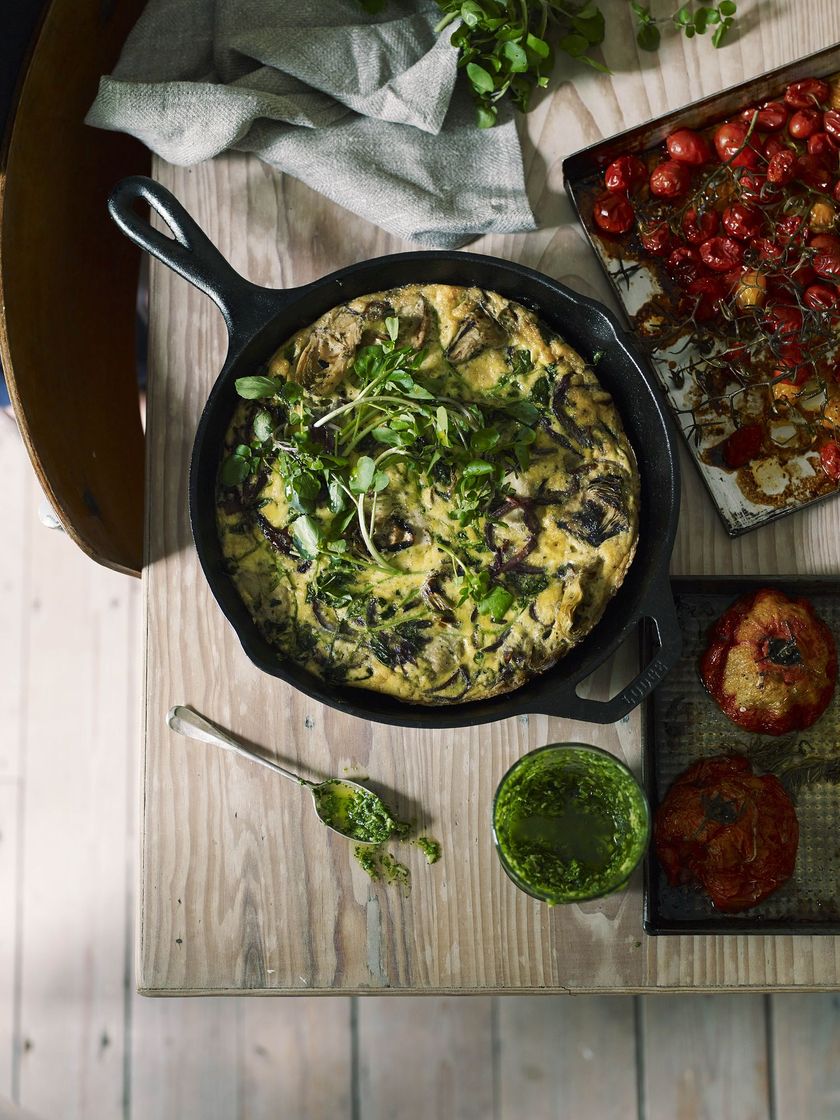 1. Slow-Baked Artichoke Frittata, Watercress Pesto and Slow-Roast Tomatoes by Alice Hart
This recipe from The New Vegetarian is a sophisticated take on the simple frittata. Packed with artichokes and served with sharp watercress pesto and rich roast tomatoes, it makes for a simple dinner recipe that still looks oh-so impressive.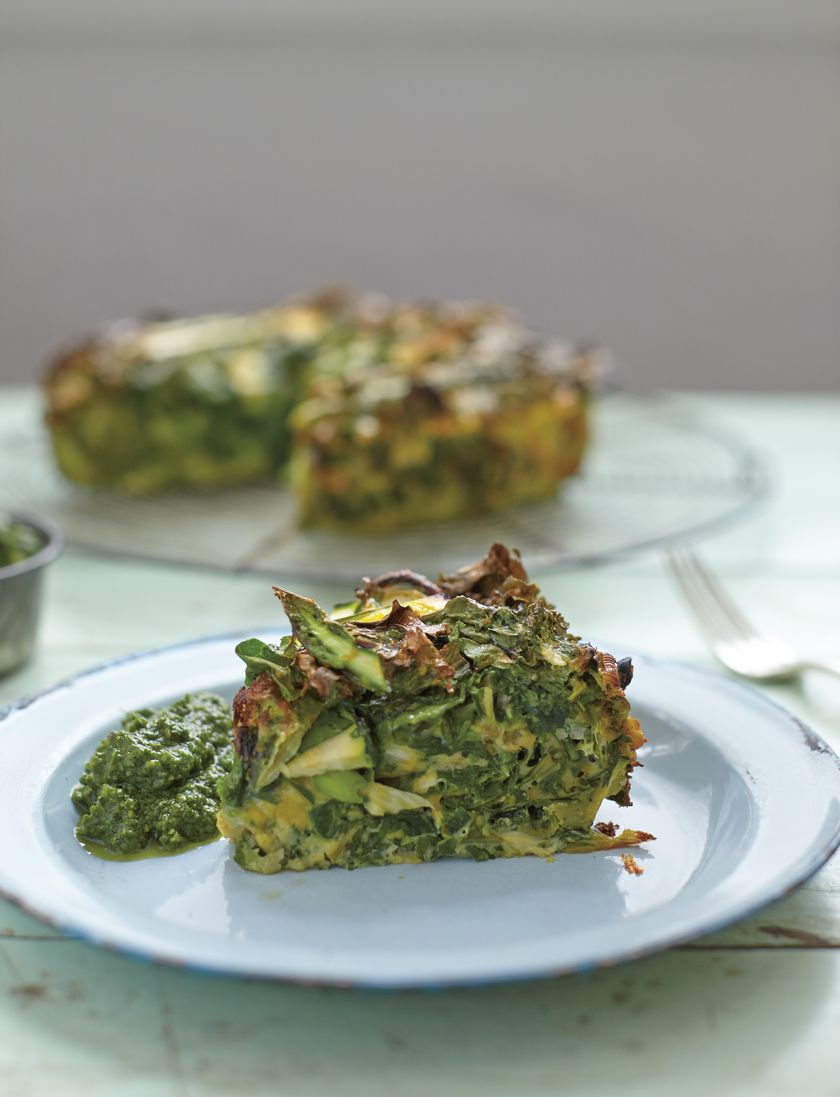 2. Green Egg Frittata by Shirin Kouros & Yasmine Larizadeh
Make sure you get your greens with this recipe from The Good Life Eatery Cookbook. Loaded with asparagus, kale, courgette and fennel, this frittata packs a nutritious punch. 
3. Asparagus and Tomato Frittata Slice by Alessandra Peters
Make this oven-baked frittata from The Foodie Teen with our easy tutorial video. Alessandra's recipe makes for a brilliant revision snack as it's bursting with vitamins B and D.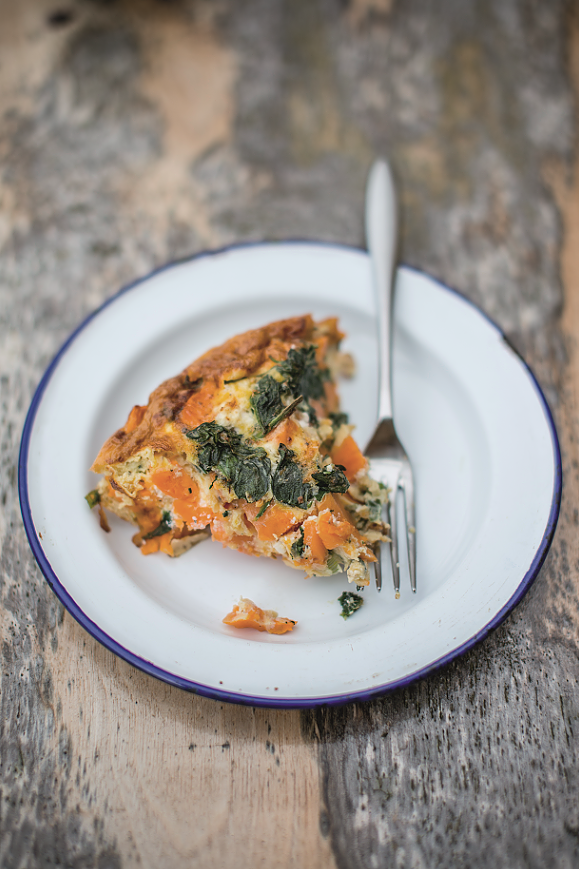 4. Sweet Potato, Spring Onion, Spinach and Goat's Cheese Frittata by David and Stephen Flynn
Breakfast will never be the same again once you've made this recipe from The Happy Pear. This frittata is a real treat, flavoured with creamy goat's cheese, but is so easy to make at home.