If you're hankering after a proper roast dinner with all the trimmings, who better to turn to than Mary Berry? The comfort food-focussed Mary Berry's Simple Comforts is packed with cosy recipes, including wonderfully warming midweek meals, weekend celebration dinners, puddings, bakes and cakes, and, of course, an excellent selection of roasts.
We all know that a good roast is all about the timings, and Mary's recipes include handy get-ahead tips so you can get everything out of the oven and onto the table without the stress. Get a taste of Mary's latest cookbook with this selection of roast dinner recipes with all the trimmings (and some gorgeous comforting puds to top off your roast).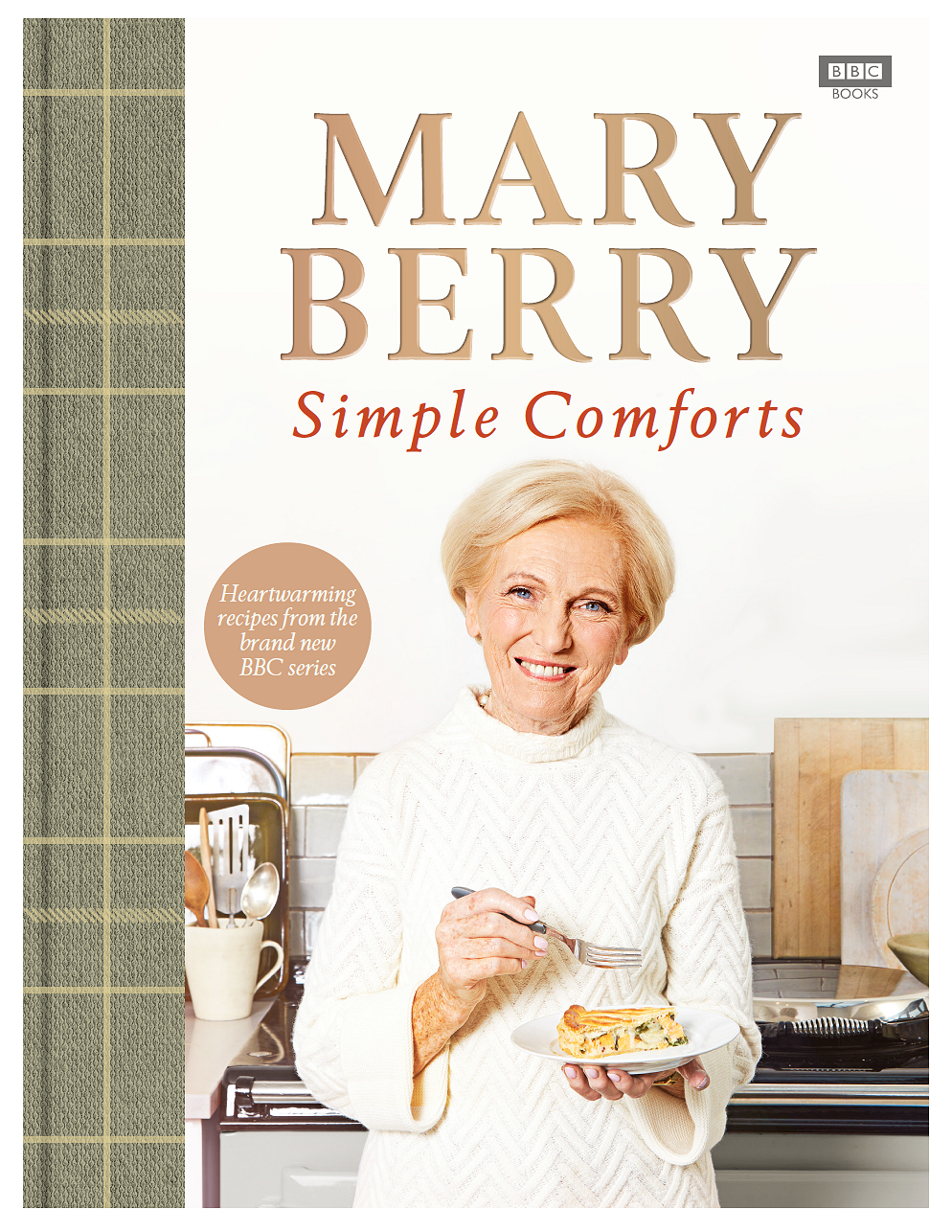 Simple Comforts
Heart-warming comfort dishes from the nation's favourite cook
With easy, family-friendly recipes as well as all-out weekend feasts
Including chapters full of indulgent bakes and sweet treats
"A plain roast chicken is completely delicious but try my latest version. You simply mix some butter with flavourings such as ginger, tarragon and lemon zest and spread it under the skin of the breast", says Mary Berry of this classic family favourite with melting onions and homemade gravy too. So simple to do and then you just pop the chicken in the oven and leave it to do the rest of the work.
From the upper part of the front leg, this economical pork cut is usually sold boned and rolled as a joint. Braised slowly on the bone with onions, sage and bay until beautifully tender, this is a real Sunday show-stopper.
Roast Rack of Lamb with Garlic Minted Potatoes
For an elegant roast, try this rack of lamb with a honey and paprika-flavoured crust, served with port gravy for gentle richness and rustic garlic potatoes.
Best Roast Potatoes
Need a recipe for fail-proof, ultra-crispy, fluffy spuds? We're trusting Mary on this one. These are made all the better with goose fat and semolina for extra crunch.
Yorkshire Pudding
Guarantee success with this recipe for Yorkshire pudding – what roast is complete without one of these beauties?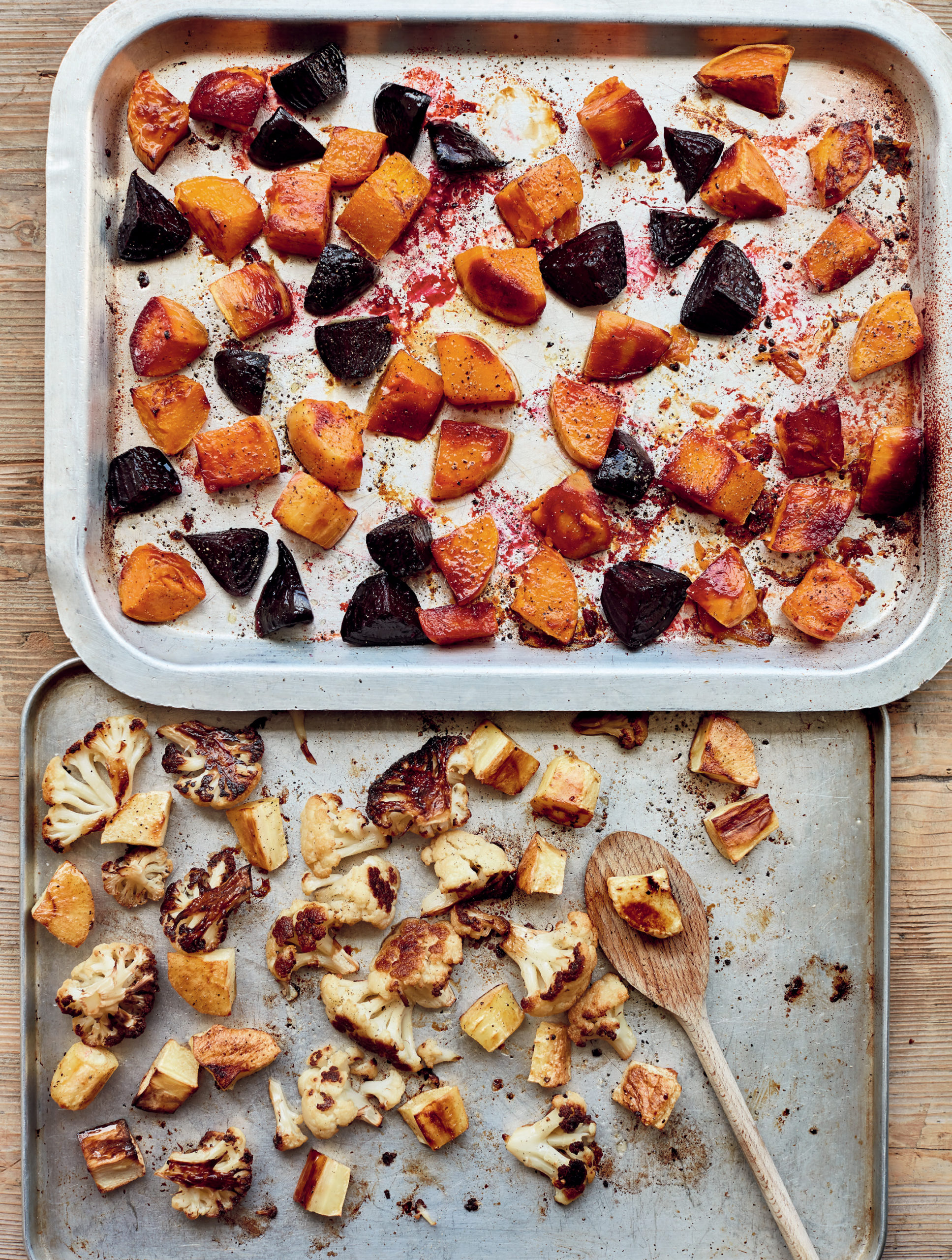 Golden Roasted Veg
Bulk out your roast with this wonderful variety of colours and textures. Mary combines beetroots, cauliflower, squash, sweet potatoes and parnsips, which she reckons is a nice addition to roast potatoes. We agree.
A gorgeous comforting pud that combines brioche with almond and apple. It's perfect for Sunday lunch, served warm with ice cream, custard, cream, or crème fraîche.
An oh-so-indulgent gooey, warming dessert with a rich sponge, sticky toffee sauce and pear. This is especially good with with a scoop of vanilla ice cream.
Bread and Butter Pudding with Pecan Topping  
"This pudding has been around forever and there have been many different variations over the years", says Mary who has steered away from tradition here and swapped the usual use of spice for a lovely pecan and maple glaze. This is pure comfort to round off a special Sunday roast.