For some of you, the main event on Christmas Day might not be the turkey roast or baked ham that everybody else seems to be going mad for. For the fish lovers, there are plenty of show-stopping Christmas centerpieces that not only look impressive but really deliver on flavour, too. Here we have Mary Berry and Rick Stein dishing up their favourite fish dishes for a special occasion.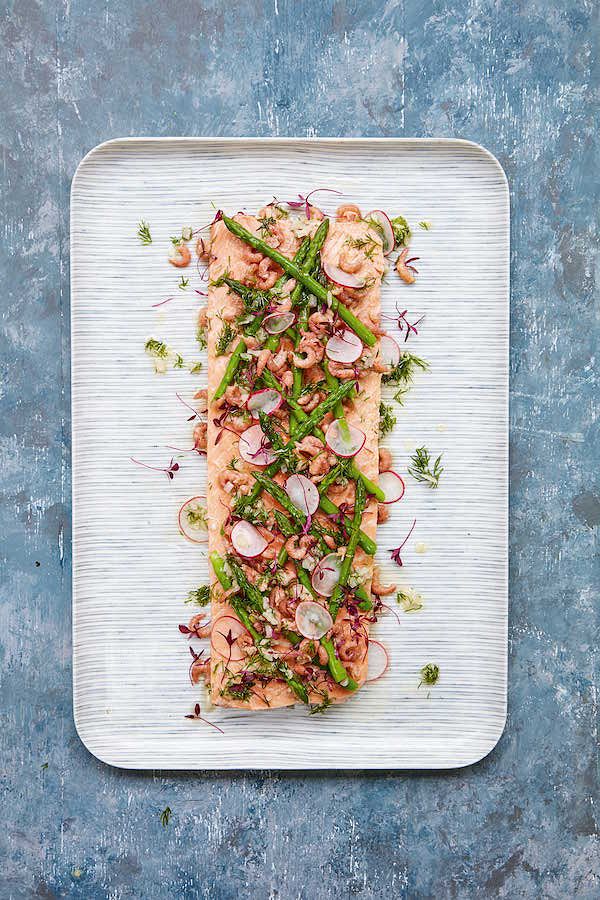 Mary Berry's Poached Side of Salmon with Asparagus and Brown Shrimps from her cookbook, Classic, will impress your family and friends no end, and it takes minimal work to prepare. You can swap the asparagus for more seasonal purple sprouting broccoli. This recipe serves eight.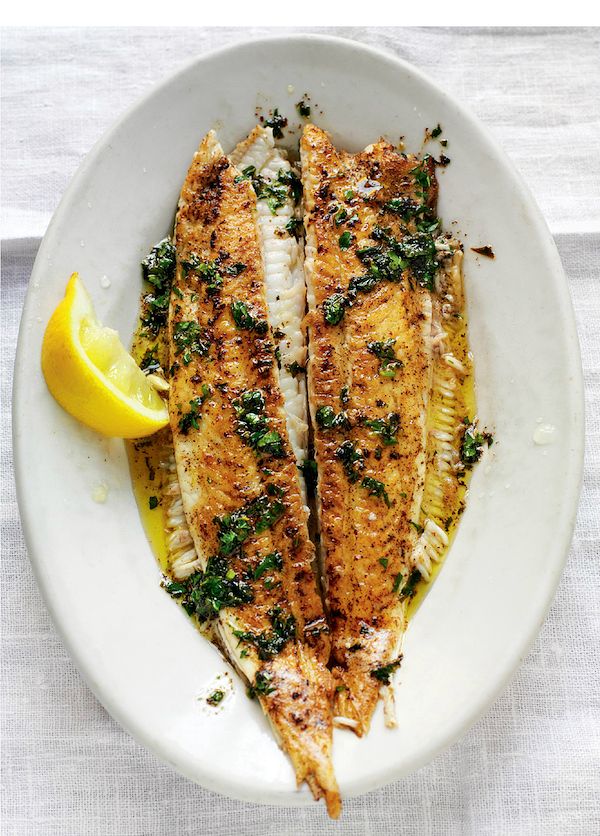 Rick Stein's Dover Sole a la Meunière from his cookbook Fish & Shellfish is a wonderfully simple fish dish and really delivers on flavour. This is a great alternative if you're not feeding a large crowd, as you'll need one Dover sole per person. And if you're seeking tips on how to prepare flat fish, watch Rich Stein in action.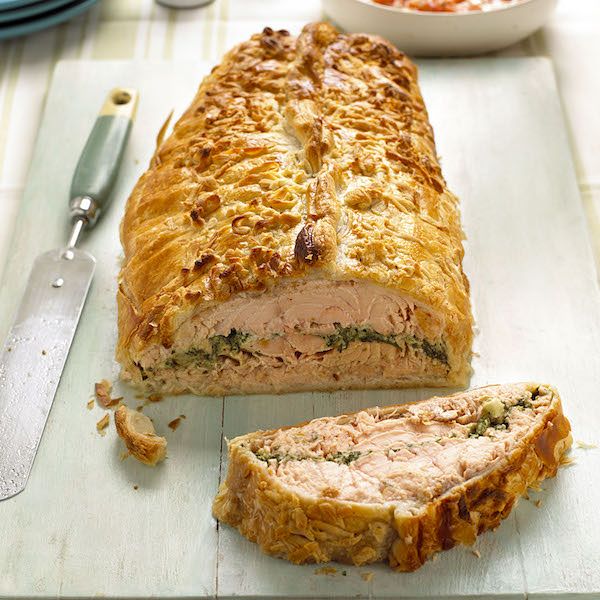 Salmon Salsa Verde en Croûte is a dinner party classic for those avoiding red meat and poultry. Mary Berry's recipe from Cook Up A Feast encases salmon and a garlicky herb sauce in buttery puff pastry. Served up with a tomato vinaigrette, this is really something special. Serves six.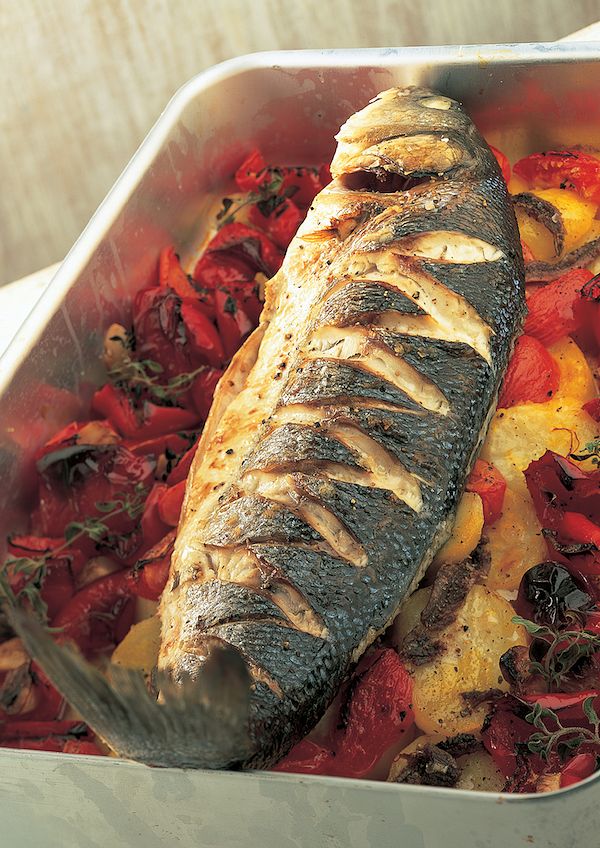 This Baked Sea Bass from Rick Stein's My Kitchen Table: 100 Fish and Seafood Recipes is packed with fresh flavour. Paired with vibrant roasted red peppers, tomatoes, saffron, anchovies and potatoes, this is a Mediterranean take on a Christmas fish centerpiece. Serves four.