It's no secret that Nigella is a fan of cooking chicken. "For me, a chicken remains the basic unit of home. I don't really feel a kitchen is mine until I've cooked a chicken there", she says. These are some of the best chicken recipes by Nigella, from tasty traybakes to stews – a nourishing selection that you can cook for dinner any day of the week.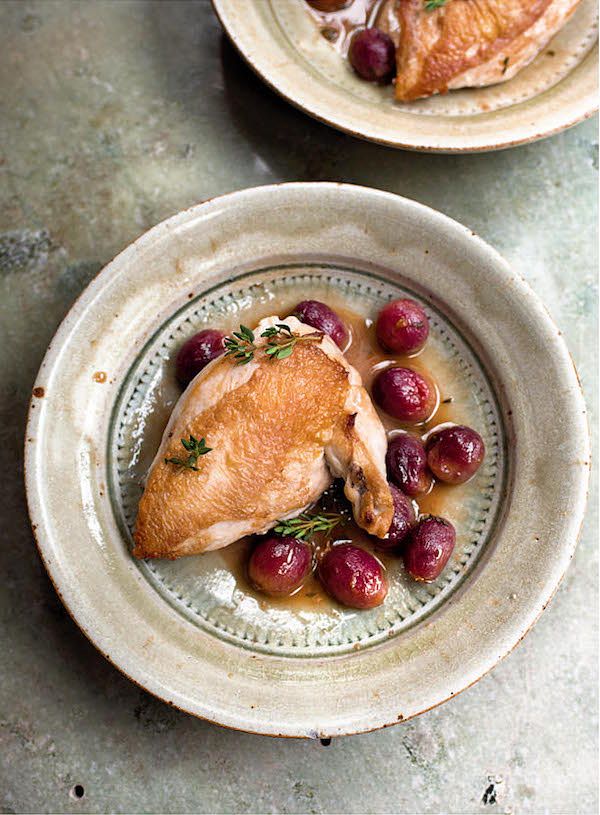 Chicken with Red Grapes and Marsala from At My Table: A Celebration of Home Cooking  
Pair tender chicken with burstingly sweet grapes, musky marsala and thyme in this easy dinner recipe for two.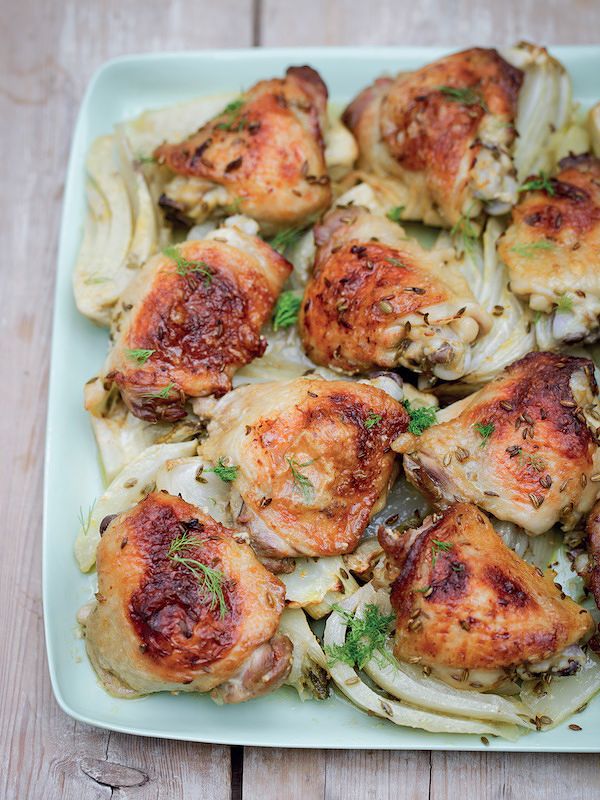 Chicken Traybake with Bitter Orange and Fennel from Simply Nigella: Feel Good Food
You only need five ingredients (plus olive oil and salt) to make this sensational supper: throw it all in the oven and kick back until it's ready. 
Order your copy of Simply Nigella here.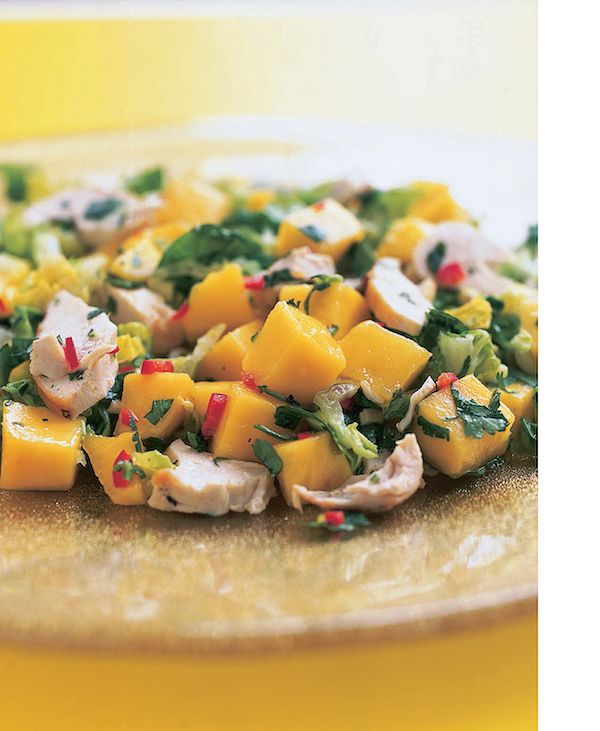 Golden Jubilee Chicken from Nigella Summer
A pared back, lighter and fresher version of Coronation Chicken, this recipe combines leftover cold chicken breast with mango, spring onions, chilli and fresh coriander. 
Get your copy of Nigella Summer here.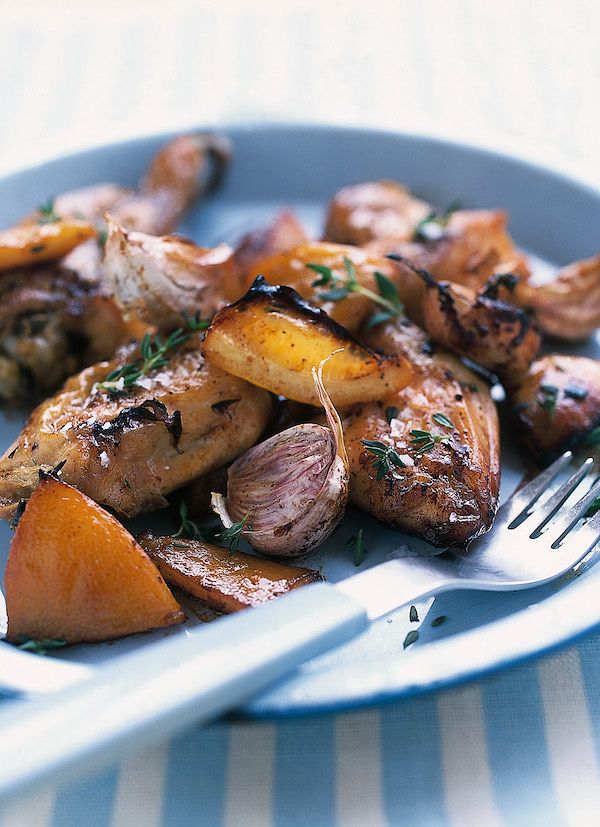 Slow-Roasted Garlic and Lemon Chicken from Nigella Summer
We're hooked to this traybake chicken recipe that pairs a jointed chicken with chunks of lemon, white wine, thyme and plenty of garlic. Leave the lemon in pieces to cook slowly in the oven and they'll caramelise into a sour-sweet addition that you can eat – skin, pith and all. 
Get your copy of Nigella Summer here.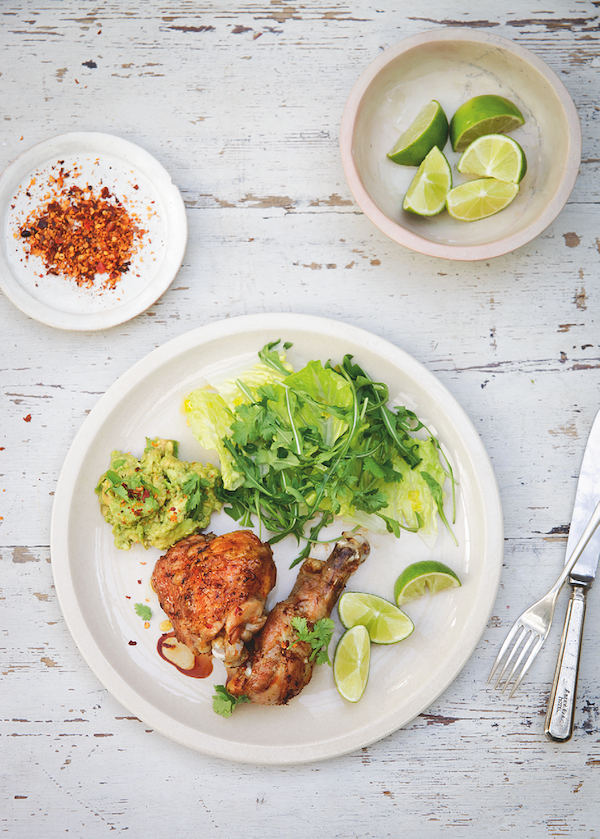 Tequila and Lime Chicken from Simply Nigella: Feel Good Food
This fiery chicken recipe will certainly wake up your tastebuds; a Mexican-inspired chicken dinner that will work wonderfully paired with sweet potato wedges, black beans and a simple green salad.
Order your copy of Simply Nigella here.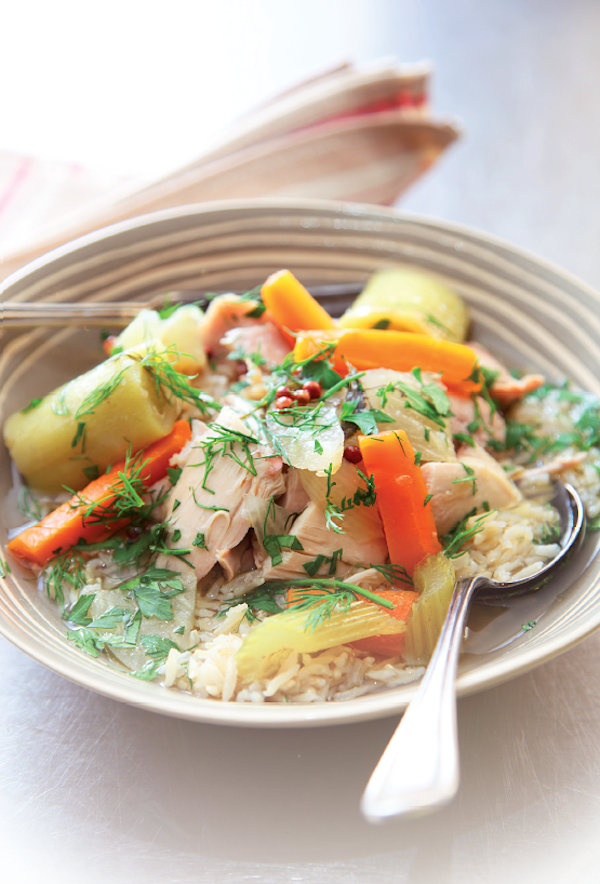 My Mother's Praised Chicken from Nigella Kitchen: Recipes from the Heart of the Home 
This delicious chicken stew recipe inspired by Nigella's mother is great for using up leftover roast chicken.