Taking time to plan your Christmas feast is probably the number one rule if you want to make sure the festive season runs smoothly. Ordering the turkey in advance, planning your Christmas menu, delegating tasks and prepping as much ahead as possible is definitely the best way to enjoy the day itself. You can at least start thinking with these make-ahead Christmas dessert recipes. Take the stress out of Christmas and get it done and dusted before the big day arrives. Here are our favourite festive puddings, pies and sweet treats.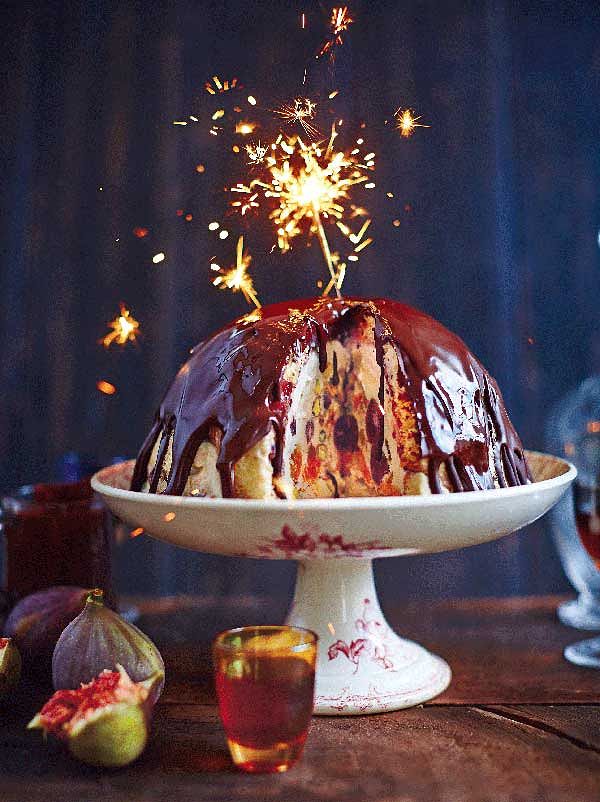 Jamie's Winter Bombe from Jamie Oliver's Christmas Cookbook is an easy make-ahead alternative to traditional Christmas pudding, featuring festive flavours of panettone and a chocolate sauce.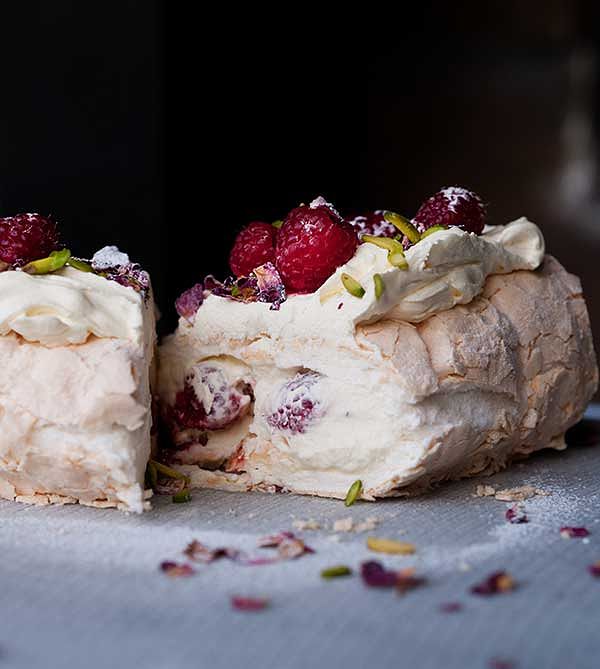 You can't go wrong with Ottolenghi's Meringue Roulade with Rose Petals and Fresh Raspberries from Plenty More. As Yotam says; "Light, pretty, festive and special, this can pull off the trick of being either the Christmas Yule log (without the chocolate or the sponge) or the perfect pudding for a midsummer lunch".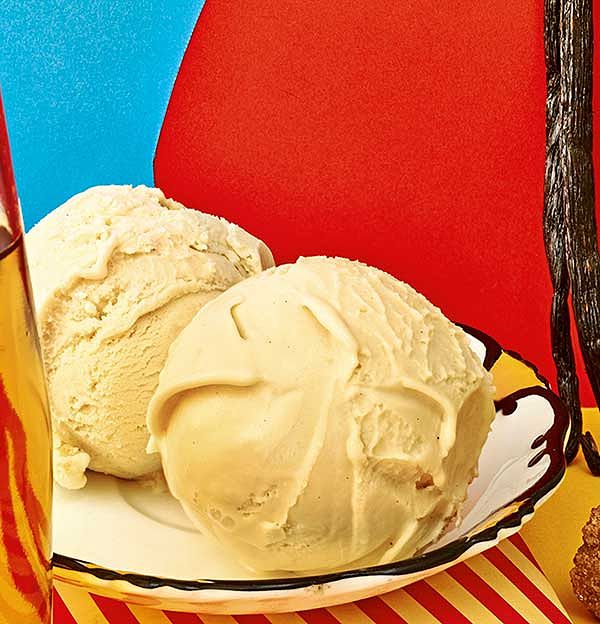 For something a little lighter, but definitely decadent, make your own ice cream. This Barbados Custard Ice Cream from La Grotta Ices is a wonderful combination of vanilla and rum. Great alongside a Christmas pudding too.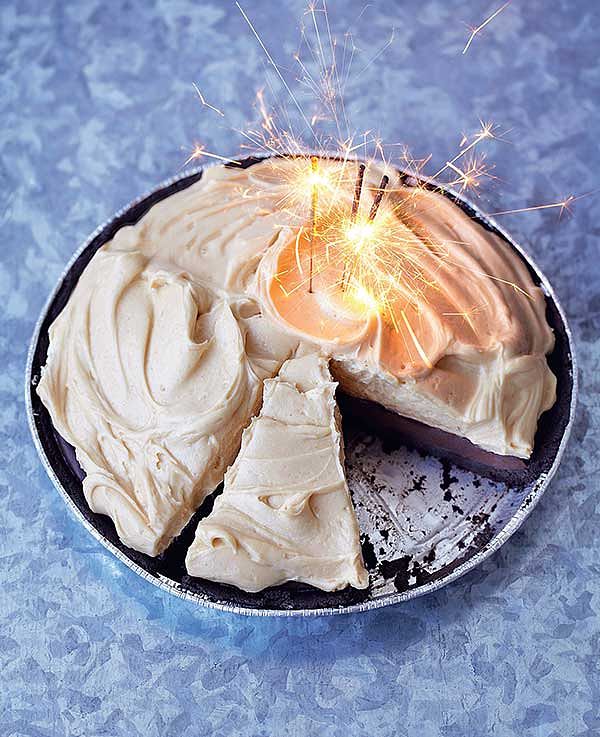 This Chocolate Peanut Butter Pie from Primrose Bakery Christmas is a delicious combination of chocolate, Oreos and peanut butter, and a great Christmas dessert alternative.
For something much more traditional, try this too-boozy trifle from Luke's Cookbook. Start it a couple of days before and allow the flavours to get better and better.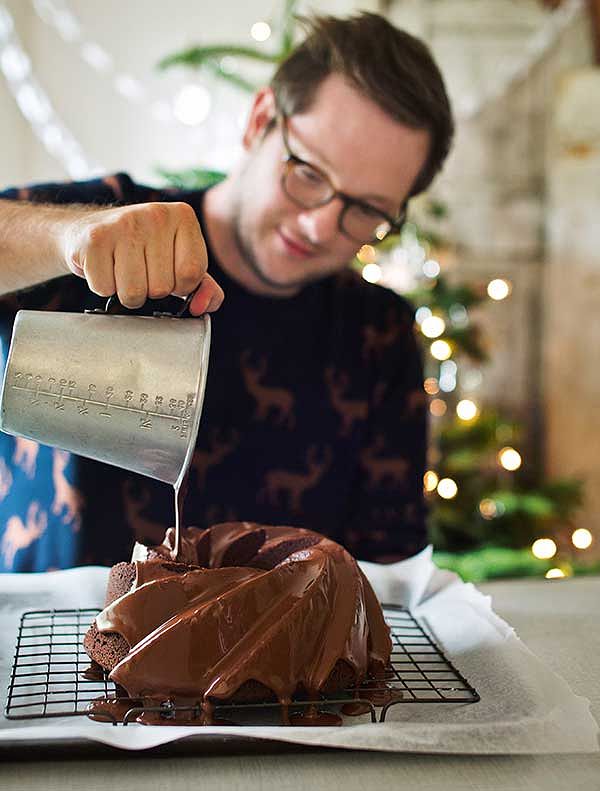 Bake Off winner, Edd Kimber's Spiced Chocolate Bundt Cake also from The Great British Bake Off: Christmas is a beautiful spiced chocolate cake that can be prepared ahead and frozen.