Stuck in a rut midweek? Want to shake up the family dinner routine? Nadiya, Jamie and Annabel have got you covered. From traybakes to one-pan suppers, we've picked our favourite kid-friendly dinners that are quick to prep and won't leave you with mountains of washing up either. 
Squash, Pea and Sage Risotto from Annabel's Family Cookbook by Annabel Karmel
Oozy, creamy, comforting risotto with bright squash and sweet peas, all ready in under 30 minutes. 
Order a copy of Annabel's Family Cookbook here. 
Crumbed Pesto Fish, Spuds and Greens from Everyday Super Food by Jamie Oliver
A family favourite chez Jamie Oliver, this oven fish dish with a homemade pesto crumb, roasted vine tomatoes and simple potatoes is simple to throw together and packed with fresh, summery flavours.
Order a copy of Jamie's Everyday Super Food here.
Hoop Fish Bake from Time To Eat by Nadiya Hussain
"This is something I used to cook for my kids when they were much younger", says Nadiya who likes to bulk out the clasic kid-friendly storecupboard staple, spaghetti hoops, with plenty of white fish, broccoli and tomato in this traybake dinner. 
Order a copy of Time To Eat here. 
Tomato and Spinach Baked Eggs from Eat Well for Less: Family Feasts on a Budget by Jo Scarratt-Jones
A protein-rich, meat-free dinner, this cheap and cheerful one-pan recipe works for both breakfast or dinner. Serve it up with lots of bread to mop up the juices. 
Order a copy of Eat Well For Less: Family Feasts on a Budget here. 
'Tandoori' Oven Chicken with Burnt Butter Rice from Time To Eat by Nadiya Hussain
Traybake chicken, roasted with a spiced tandoori yoghurt and served with up buttery, rich rice, this is midweek heaven. Nadiya even shows how to make a tandoori spice mix to store for quick flavour any night of the week.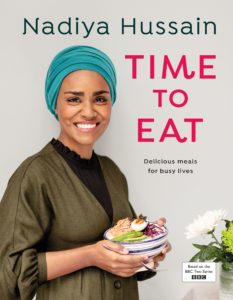 Time To Eat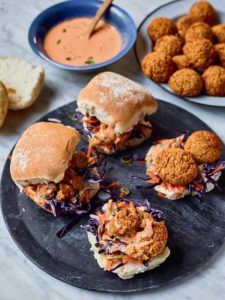 Nadiya's foolproof recipes for family dinners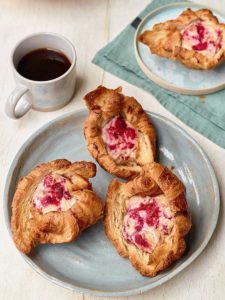 Every recipe from the BBC2 TV series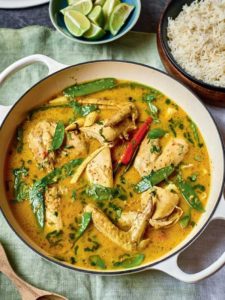 Reliable recipes and time-saving tips
Crispy Gnocchi with Roasted Peppers and Ricotta from The Green Roasting Tin by Rukmini Iyer
Throw gnocchi, red peppers, chilli, rosemary and ricotta all in one tray and what do you get? This popular one-pan dinner that requires minimal washing up afterwards. Bonus!