As the nights draw in and the air becomes crisp, we begin to crave classic hearty puddings that can take away the chill of the new season and round off a Sunday roast. When it comes to these types of puds, we immediately think of Mary Berry, whose cookbooks have provided us endless inspiration for classic British desserts and bakes across the years. When we heard about Mary's brand new cookbook, Simple Comforts, a collection of recipes dedicated to the most soothing, nostalgic and indulgent of dishes, we knew there would be plenty of drool-worthy puddings in store. Sure enough, Simple Comforts features a whole chapter dedicated to the kind of puddings worth working up an appetite for on a brisk autumnal walks, from steamed puddings and fruit crumbles to a sticky toffee traybake. Here we've rounded up a selection of our favourite hearty British puddings from Simple Comforts alongside a few other favourites from across Mary's cookbooks.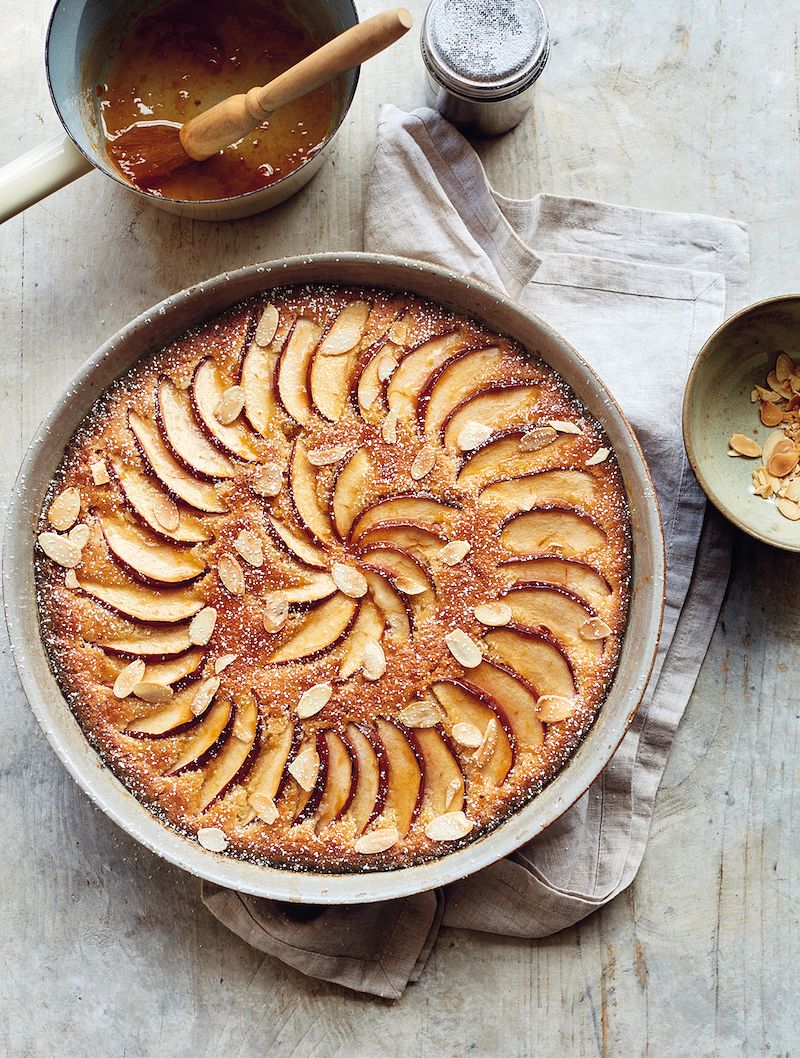 Brioche Frangipane Apple Pudding from Simple Comforts
Almond, apple and apricot are a tasty trio that come together in this pretty bake. With a crusty brioche base, this frangipane apple pudding is finished off with apricot jam glaze and extra flaked almonds for lovely crunch.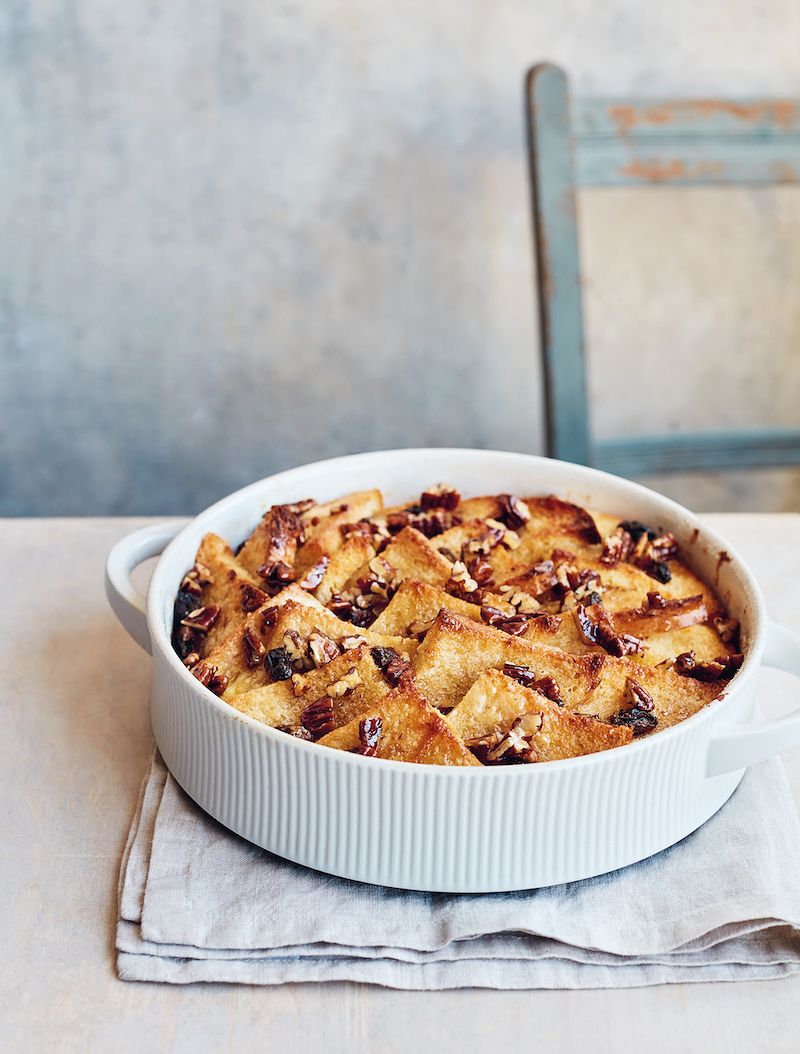 Bread & Butter Pudding with Pecan Maple Topping from Simple Comforts ​​​​​​
Mary puts her twist on much-loved bread and butter pudding by swapping classic spices of cinnamon and nutmeg with fresh, delicate lemon zest and a lovely nutty glaze.
Order a copy of Mary Berry's Simple Comforts to get the recipe.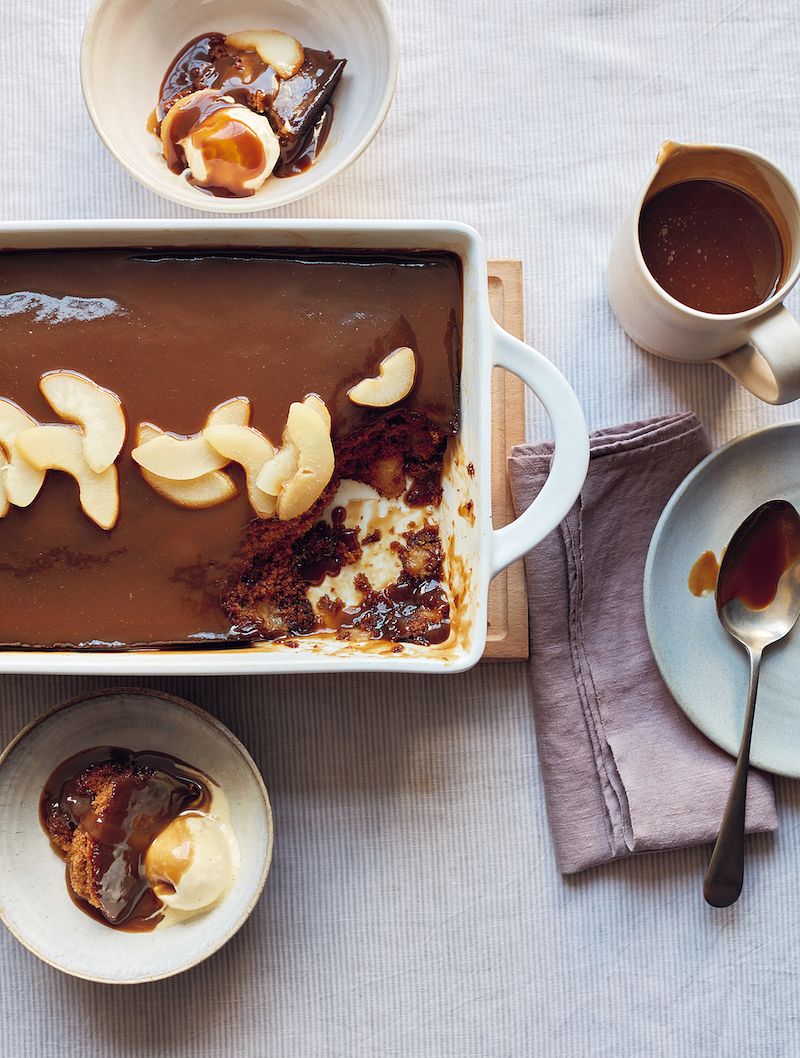 Toffee Pear Pudding from Simple Comforts
Tinned pears give this gooey, rich pudding a refreshing finish. With an indulgent sticky toffee sauce, this is a very comforting pud for a cold evening.
Order your copy of Mary Berry's Simple Comforts here.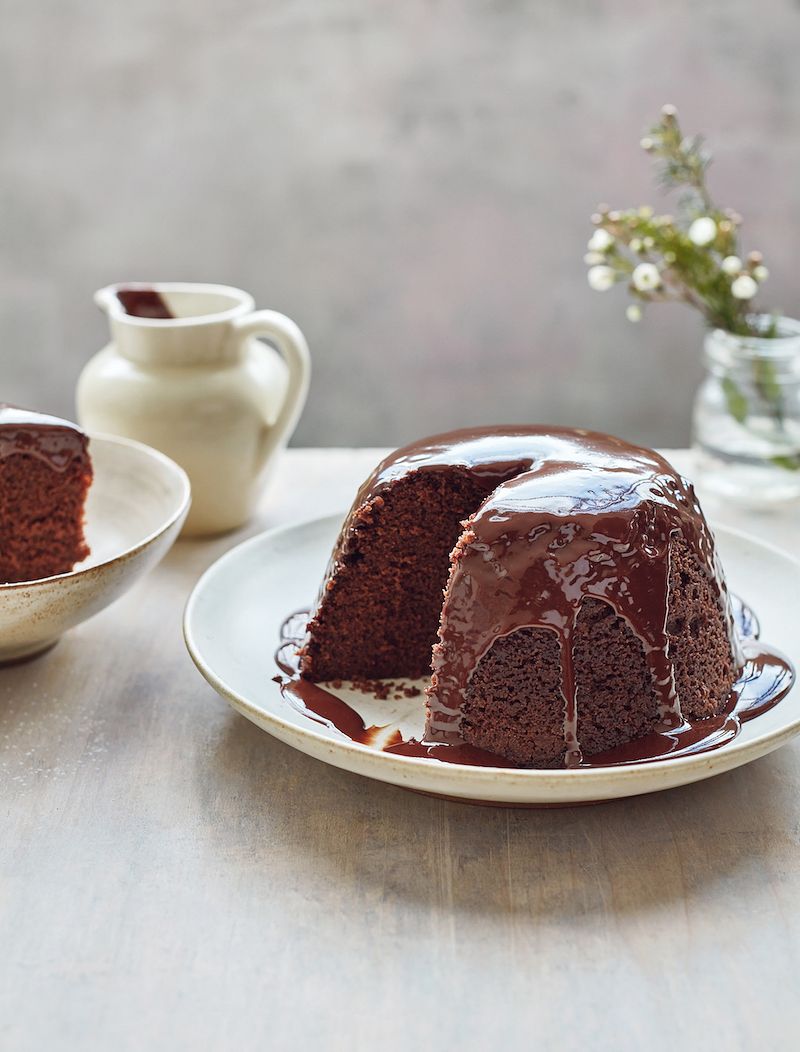 Chocolate Steamed Pudding with Chocolate Sauce from Simple Comforts
With a lovely light sponge and what Mary calls 'a divine pouring sauce', this traditional pud does what it says on the tin. 
Order your copy of Mary Berry's Simple Comforts here.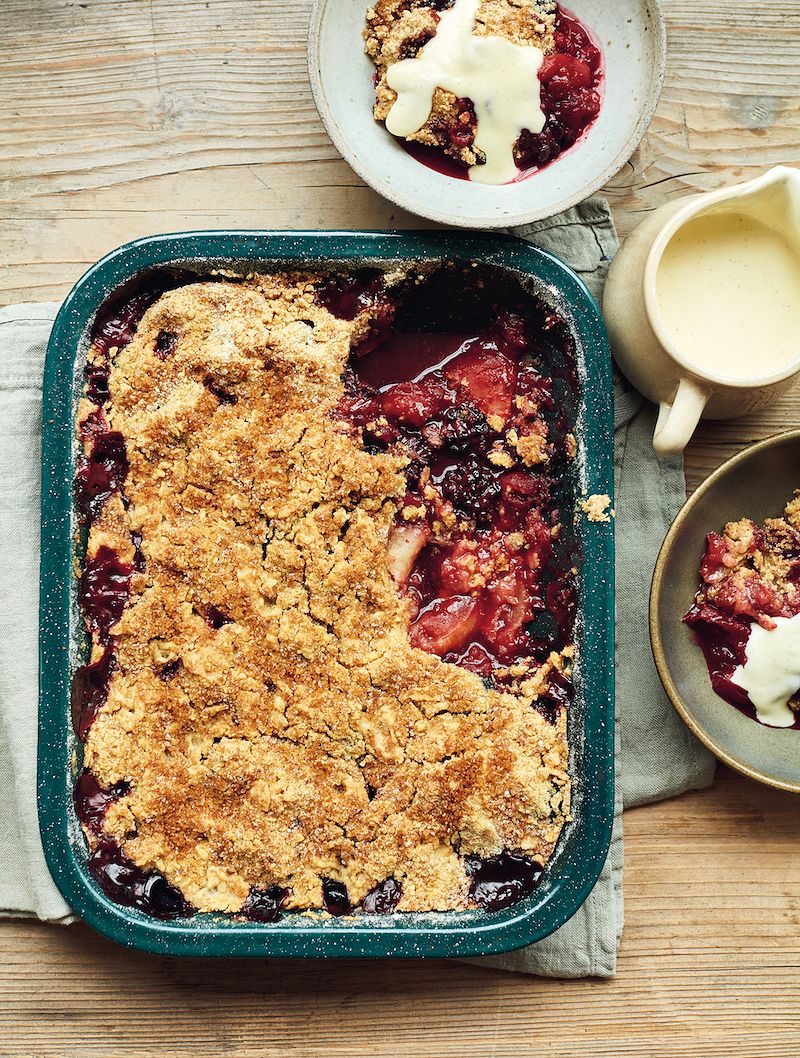 Apple and Blackberry Crumble from Simple Comforts
"Expect the fruit juices to ooze around the edges and seep a little into the topping", says Mary of this gorgeous autumn crumble, pairing seasonal apples and blackberries. The perfect ending to a Sunday roast.
Order a copy of Mary Berry's Simple Comforts to get the recipe.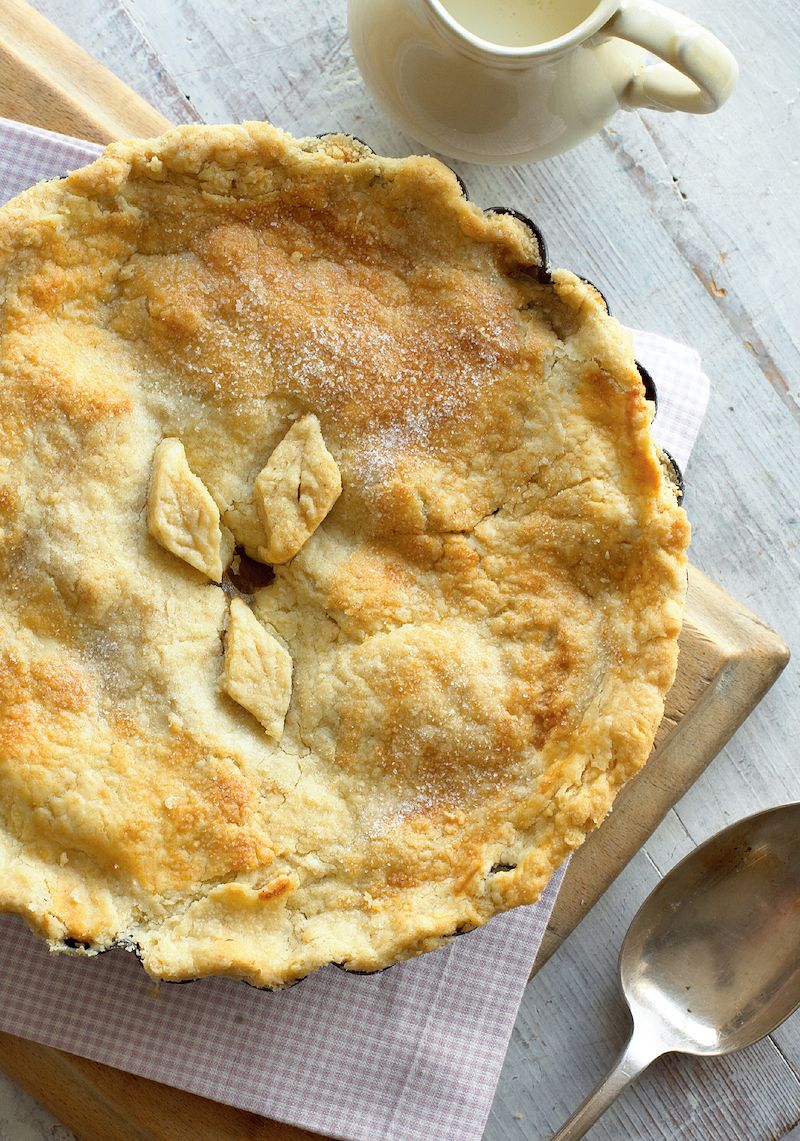 Classic Apple Pie from My Kitchen Table: 100 Sweet Treats and Puds
A delicious beginner's pie, packed simply with cooking apples and a few cloves, and topped with sweet homemade pastry. Mary gives instructions for freezing and defrosting any uncooked pastry as an excellent standby. 
Order a copy of Mary Berry's My Kitchen Table here.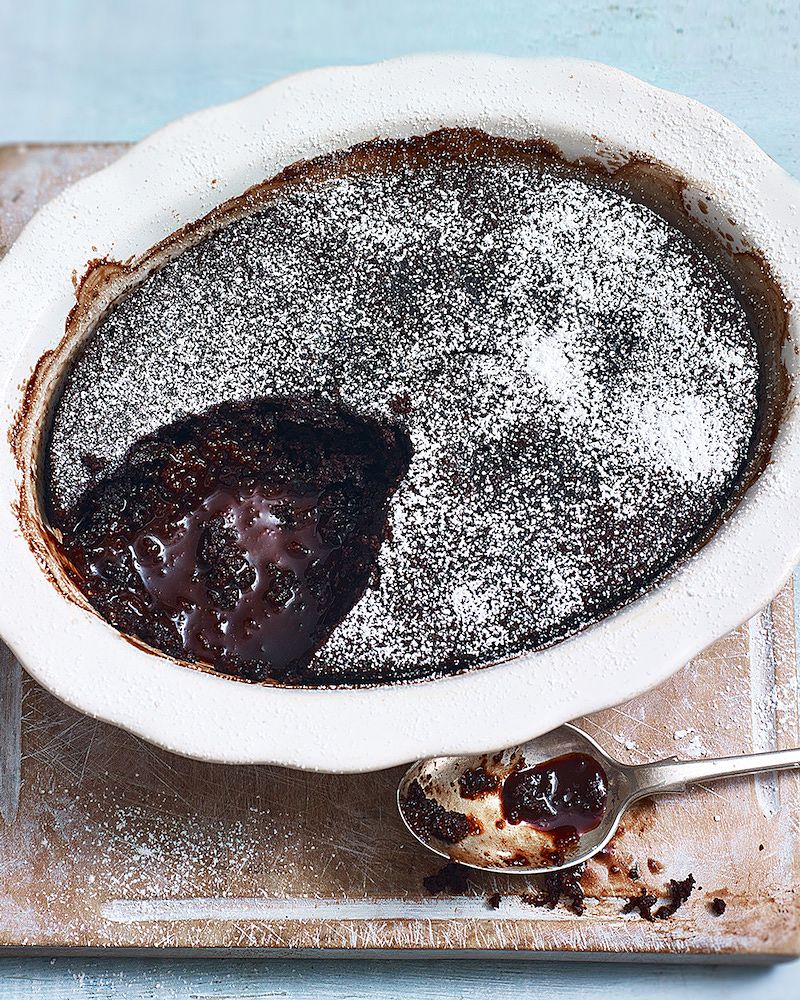 Magic Chocolate Pudding from Mary Berry's Complete Cookbook
A gorgeously dark, rich, moist sponge, this is a great pud to whip up for a last minute craving. Add in chopped pecan nuts or walnuts, if you've got them!
Buy your copy of Mary Berry's Complete Cookbook here.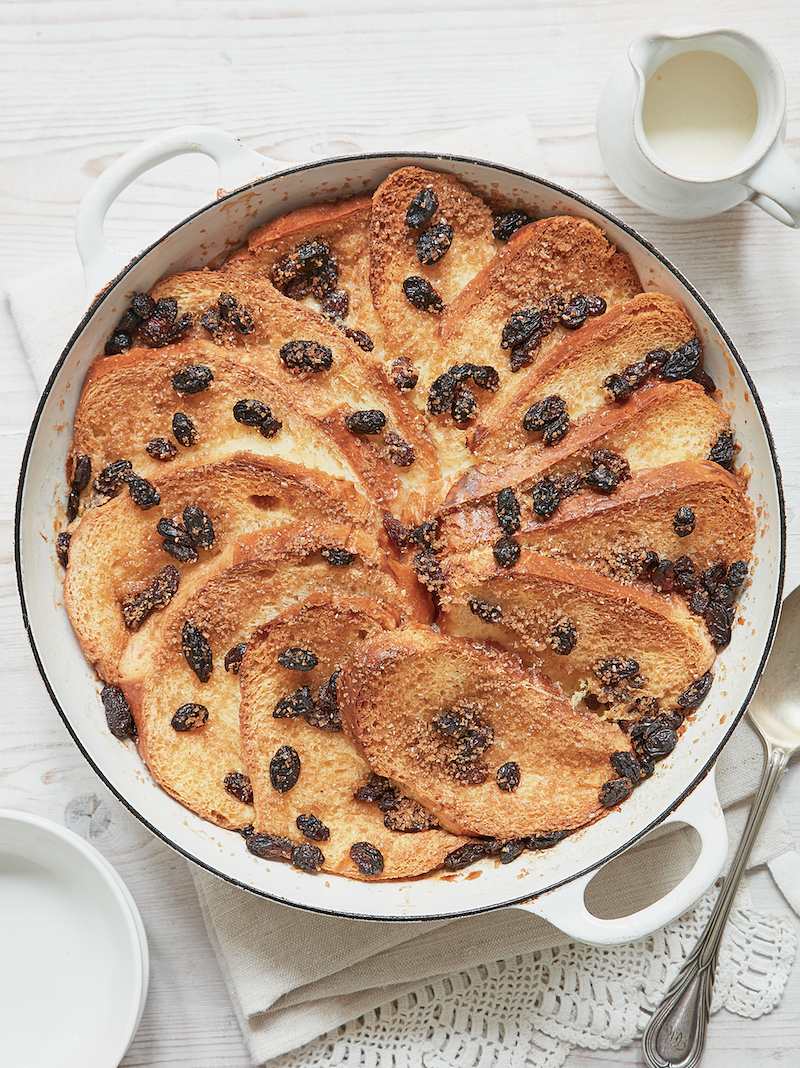 Brioche Bread and Butter Pudding from Foolproof Cooking  
Is there anything better than bread and custard baked into a sweet stodge with lovely caramelised crispy bits on top? There's not much you can do to improve a classic bread and butter pud, except maybe swapping the bread for brioche, as Mary has done in this simple recipe.