Whether you're looking for a Christmas gift idea for the vegetarian or vegan in your life or simply trying to inspire a friend or family member to eat less meat, these cookbooks are packed full of creative ideas and make for a truly thoughtful present. 
Fresh India by Meera Sodha
Voted OFM's best new cookbook at the 2017 awards, Fresh India is the ultimate guide to delicious, flavour-packed and vegetable-based Indian food. With over 130 inspiring dishes, many of which are also vegan, it's a great gift for anyone looking to get more creative with their meat-free cooking.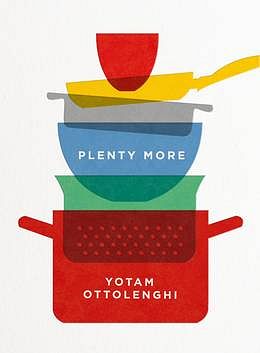 Plenty More by Yotam Ottlenghi
Yotam Ottolenghi's Plenty More will change the way they cook and eat. Its focus on vegetable dishes, with the emphasis on flavour, original spicing and freshness of ingredients, has caused a revolution not just in this country, but the world over. A must-have for any foodie, vegetarian or otherwise. 
The World of the Happy Pear by David and Stephen Flynn
David and Stephen Flynn are twins from Greystones, Ireland and owners of health food mecca The Happy Pear Cafe. The book is packed with irresistible vegetarian recipes for everything from everyday breakfasts, lunches and dinners, to scrumptious - and yes, still wholesome! - cakes and sweet treats, to special occasion splurges. 
The New Vegetarian by Alice Hart
The New Vegetarian features more than 200 meat-free recipes which are broken up into chapters on Mornings, Grazing, Quick, Thrifty, Gatherings, Grains, Raw-ish and Afters. It's brimming with nourishing but exciting feel good recipes to inspire creative vegetarian cooking.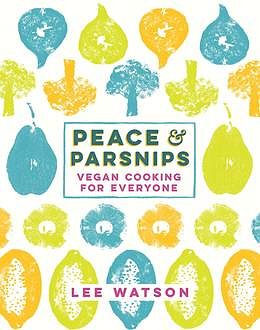 Peace and Parsnips by Lee Watson
In Peace and Parsnips, Lee Watson invites everyone to discover the delights of eating meat- and diary-free recipes, bursting with vitality and taste. Using fresh produce, Lee celebrates this healthy way of eating through recipes that are varied, nutritious and utterly delicious. A great gift for anyone looking to give veganism a go, even if it's just for one meal a week.
Oh She Glows Everyday by Angela Liddon
Oh She Glows Everyday is full of quick and simple vegan recipes that are satisfying and easy enough to enjoy every day. Challenging false assumptions about 'what vegans eat', the book has recipes for everything from Chilli Cheese Nachos to the Ultimate Flourless Brownies.
Vegan on the Go by Jérôme Eckmeier and Daniela Lais
Vegan on the Go is focused on easy and affordable lunches for vegans and those who want to eat more plant-based meals. Each recipe tells you how long uou need to prepare and cook each lunchbox recipe, so you'll never be caught out without a vegan option again.