Inspired to cook more vegan this year? If you're rehauling how you eat but you don't know where to start, these cookbooks will teach you how to do it. Forget boring bowlfuls of beans, these cookbooks put flavour and ease first, showing you how to cook meals that will keep you full as well as tips for maintaining a balanced diet. From vegan midweek dinners to plant-based cakes and bakes, these are brilliant vegan cookbooks for beginners.
The Happy Pear Vegan Cooking For Everyone by The Happy Pear
If you want to learn the fundamentals of vegan cooking with an easy-to-follow step-by-step foundation, this is the cookbook for you. This brilliant new cookbook is the result of two-decades of learnings from plant-based cooks, The Happy Pear twins. Recipes are included but rather than encourage us to rely on them, the twins help us to build our own knowledge of plant-based cooking from the ground up. They teach us how to build our favourite meals with easy-to-understand formulas, how to pair ingredients and how to adapt recipes so that we can confidently use their instincts and learn to make a good meal without relying on a recipe. 
Get The Happy Pear Vegan Cooking For Everyone here.
One Pot Vegan by Roxy Pope and Ben Pook
Divided into three simple chapters – lights, dinners and desserts – this easy-to-navigate cookbook will show you how to cook vegan meals all in one pot, one pan or one tray, making it super-easy to get on the table any time of the week. Think, Mushroom Tikka Masala and Pearl Barley Chilli, 'Fishcakes' with Homemade Slaw and Boozy Caribbean Pear Cake. From the loveable duo behind vegan platform, So Vegan, expect imaginative, creative and inspiring recipes for beginner cooks. 
Order your copy of One Pot Vegan here.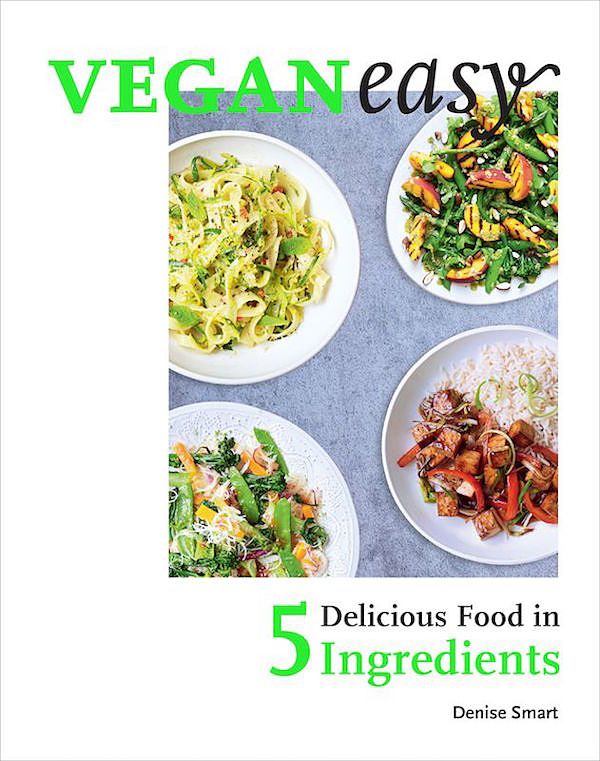 Veganeasy: Delicious Food in 5 Ingredients by Denise Smart
If you want a cross between Bosh! and Jamie's 5-Ingredients, this is the cookbook for you. Make flavoursome meals spanning breakfast, mains and sweet treats using only five, easy-to-find ingredients. Favourite recipes? One-Pot Cajun Rice & Beans and delicious Salted Fudge Chocolate Brownies. 
Order a copy of Veganeasy here.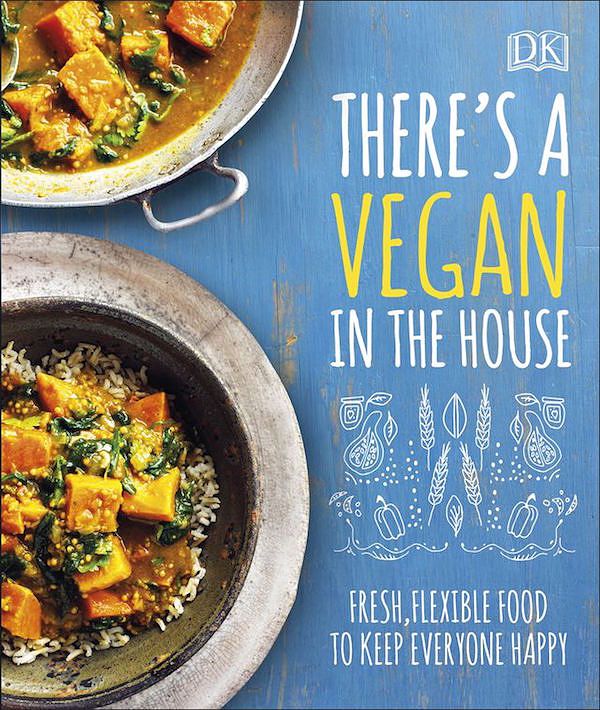 There's a Vegan in the House by DK Publishing
This vegan cookbook is great for any beginners looking to dip their foot into vegan cooking. With family-friendly recipes, top tips on how to balance your diet, and lots of flexi swaps to cater for the omnivores around the table, this is an inclusive cookbook that will help you cook for everyone around the table. Try the Raindbow Lentil Meatballs with Arrabbiata Sauce to start.
Order a copy of There's a Vegan in the House here.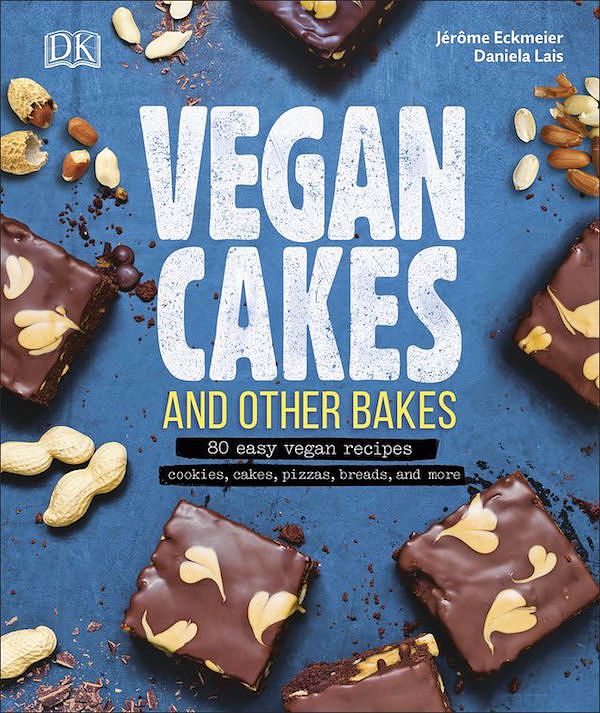 Vegan Cakes and Other Bakes by DK Publishing
If you're delving into the world of vegan cooking but you're missing cakes, biscuits and sweet treats, this is a great beginners' cookbook to satisfy those cravings. With 80 recipes, from brownies to savoury quiches, you'll find practical baking advice, must-have equipment lists and all the info you need for natural substitutes. Try this Chocolate Mousse Raspberry Cake for starters.
Get your copy of Vegan Cakes and Other Bakes here.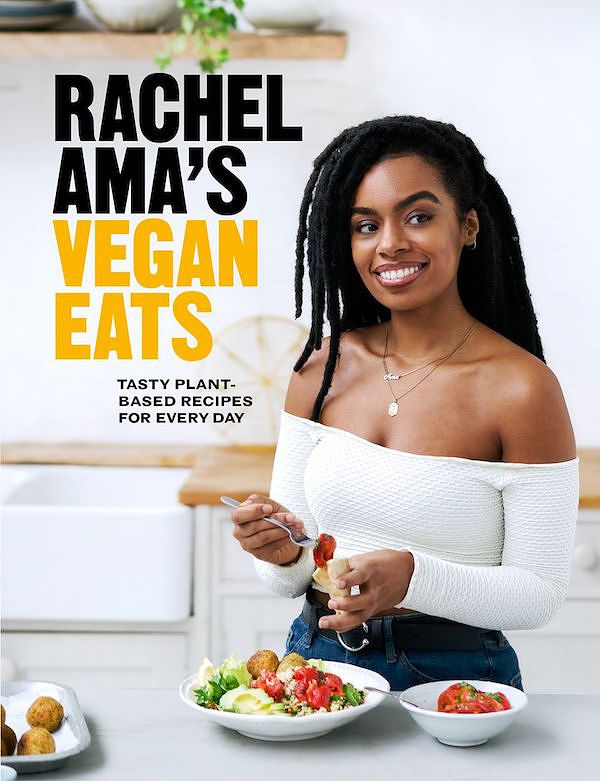 Rachel Ama's Vegan Eats by Rachel Ama
This vegan cookbook draws from Caribbean and West African influences and ingredients to create full-flavour, bold recipes. From YouTube sensation, Rachel Ama, this is a great book for anyone seeking sumptuous vegan-spiration on a budget. Favourite recipes? Try her Vegan Juna Pasta or West African Peanut Stew. 
Get your copy of Rachel Ama's Vegan Eats here.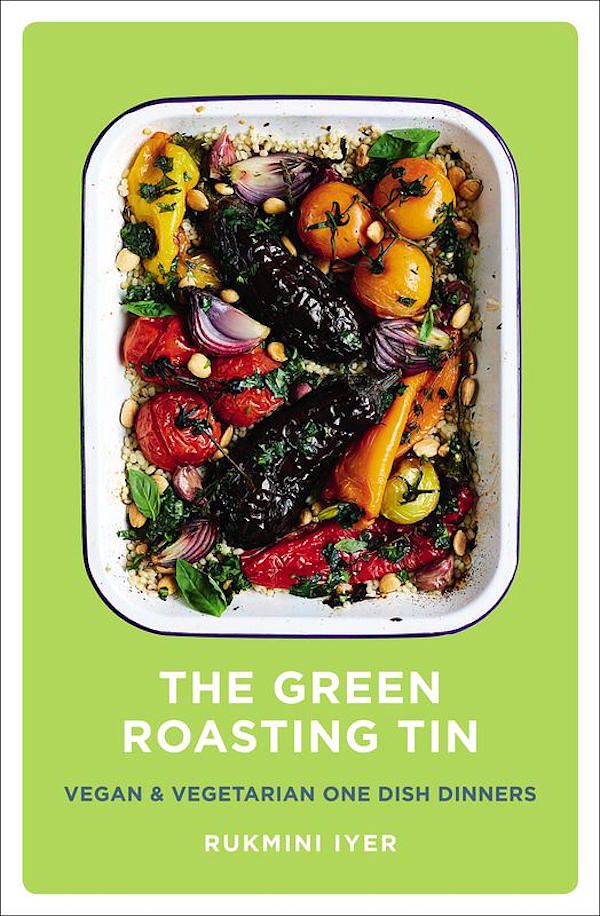 The Green Roasting Tin by Rukmini Iyer
Rukmini shows you don't have to spend hours cooped up in the kitchen with her throw-it-all-in roasting tin dinners and tasty flavour combinations. While not exclusively vegan, The Green Roasting Tin is still full of meat-free and dairy-free ideas with plenty of seasonal vegetables, hearty grains, beans and flavourful dressings. It's a great cookbook to get you inspired to swap and choose your own favourite combinations to throw in the oven and let it do all the hard work.