Chocolate on Valentine's Day is the foodie perfect match. But what chocolate recipes will be gracing your table this Valentine's? We chose four of our favourite chocolate recipes, but let our chefs do the talking on why they make a great, indulgent Valentine's Day treat.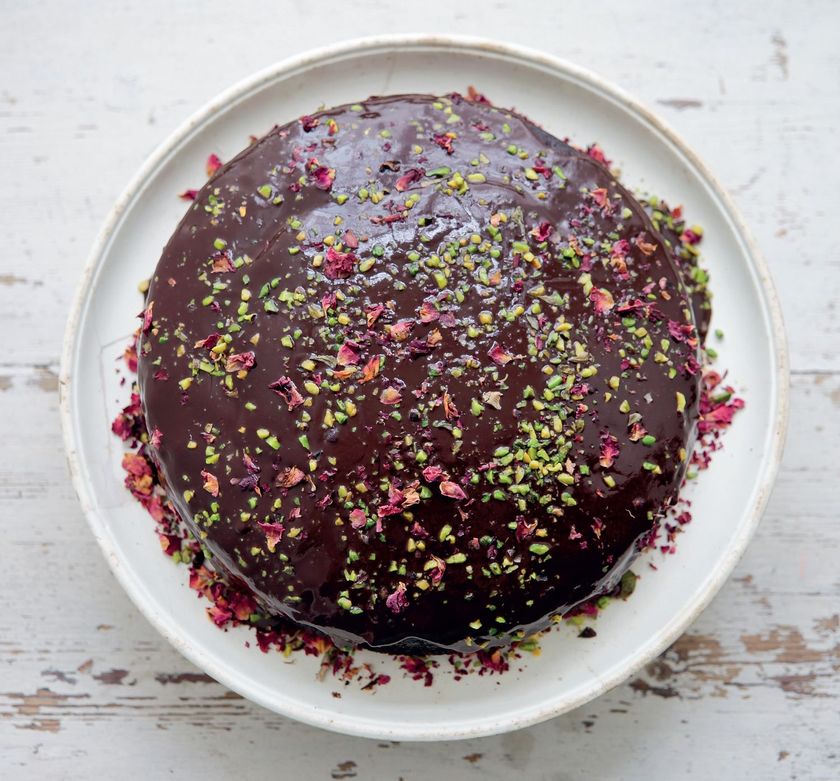 Dark and Sumptuous Chocolate Cake from Simply Nigella: Feel Good Food by Nigella Lawson
'This cake. It confounds me. It delights me... I celebrate this cake by scattering rose petals and chopped pistachios over it.'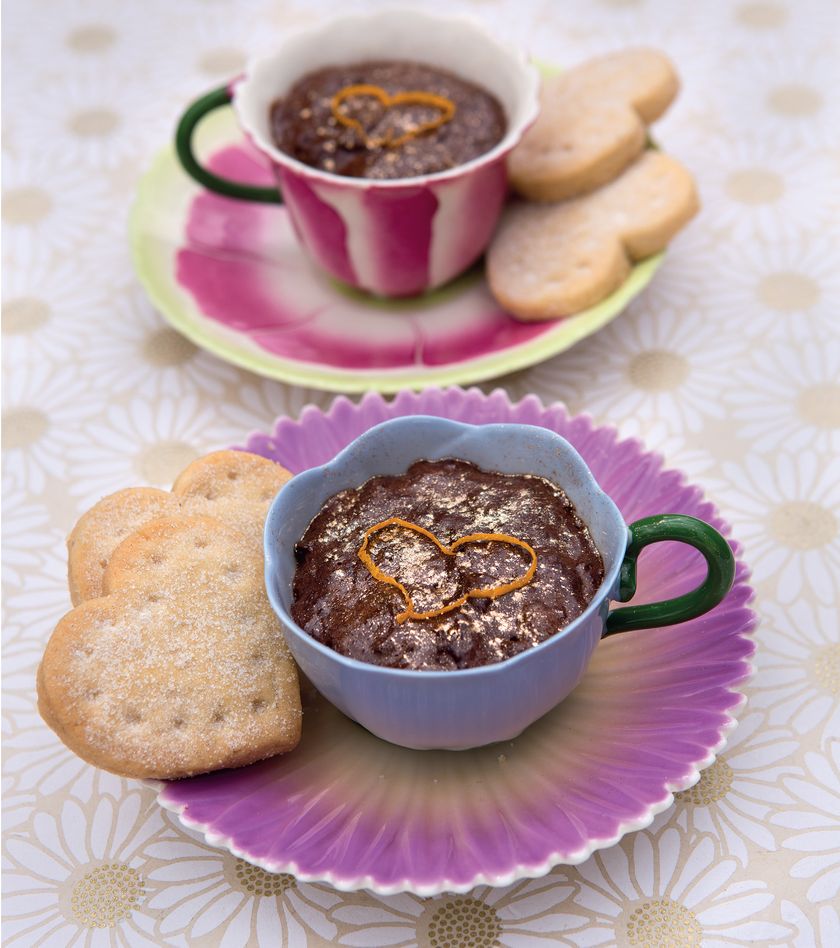 Spiced Chocolate Mousse and Shortbread from Heart on a Plate by Emma Marsden
'Resist reaching for the ready-made offerings and make this light mousse with homemade biscuits. The biscuits can be made and frozen ahead if you need to save time and the mousse will keep in the fridge for up to eight hours. Choose a chocolate which isn't too dark in flavour as that will complement the orange and cardamom perfectly. Happy Valentine's!'
Buy your copy of Heart on a Plate here.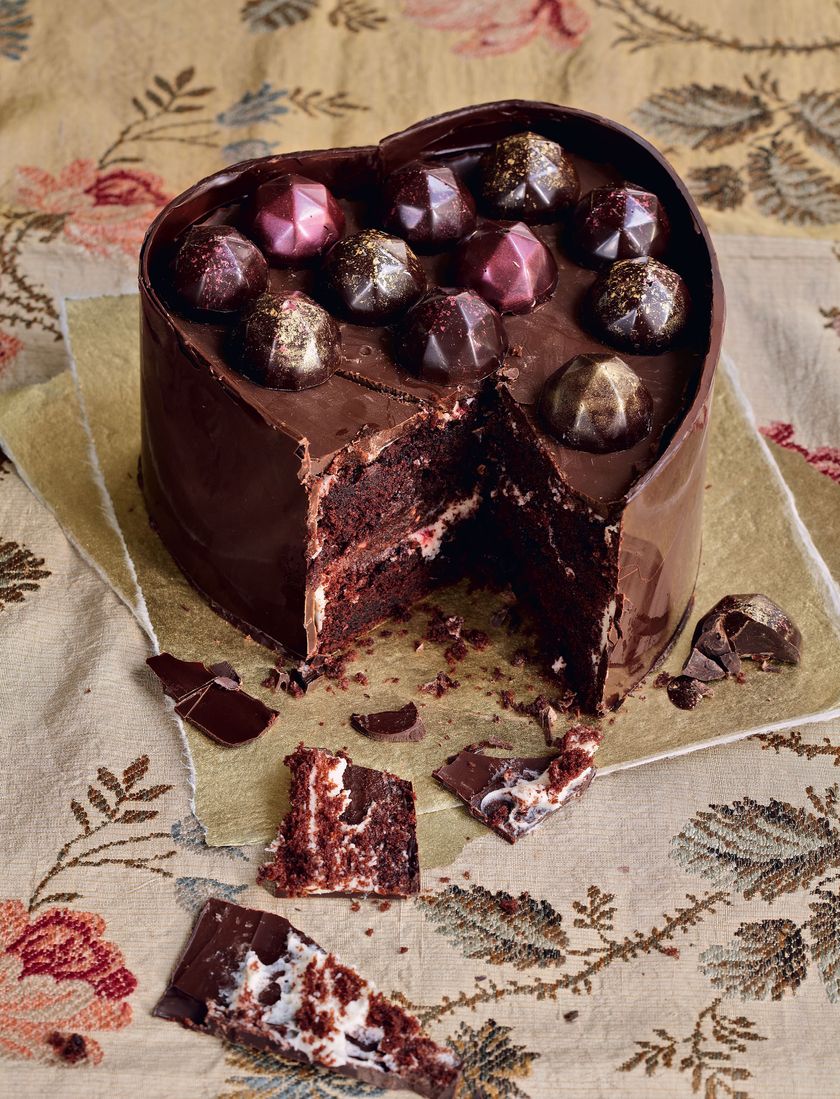 Chocolate Box Cake from Chocolate by Molly Bakes
'It's my favourite recipe because it's not only a delicious chocolate cake it's also a way to show off your chocolate creations in a beautiful and super indulgent way',
Get your copy of Chocolate here.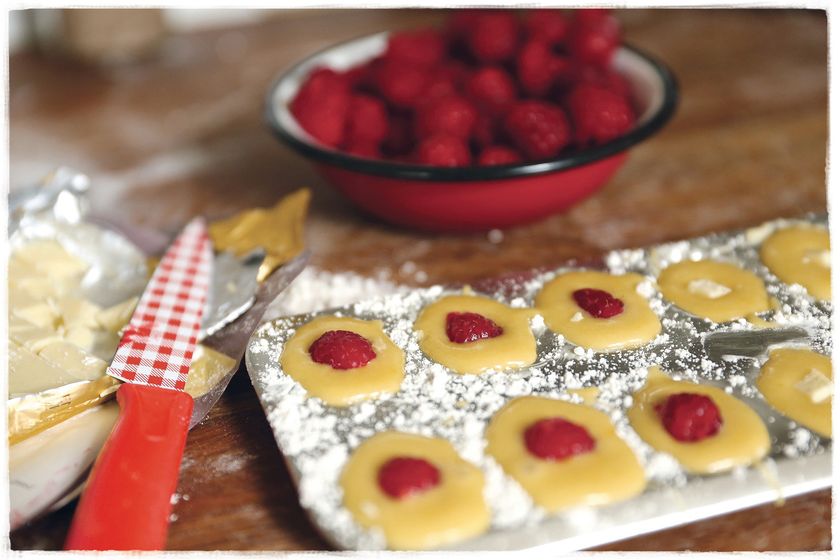 Raspberry and White Chocolate Madeleines from Ms Marmite Lover's Secret Tea Party by Ms Marmite Lover
'I know that serious chocolate lovers look down on us white chocolate fans "it's not even chocolate! It's cocoa butter and sugar!" I hear you say. Hands up, it's not chic, but I adore white chocolate. I even like Milky Bars and dreamed of being a girl cowboy version of the Milky Bar kid in my childhood. The uber sweetness of white chocolate (I advise you use a good brand such as Green and Blacks) is knocked back by the sharp raspberries, to give these classic madeleines a little twist in flavour. I was hard pushed to hold back from scoffing them all, warm out of the oven, before photographing them. Try this romantic recipe, you'll love it.'