Whether you're looking to use up leftover Easter eggs, are on the hunt for a new dessert for a special occasion or just love any excuse to consume chocolate (we hear you), a chocolate cheesecake is the answer. From a double chocolate marbled number to no-bake banoffee version and even a cheesecake twist on a red velvet, this collection of recipes features plenty of different takes from the likes of Mary Berry, Jamie Oliver and Nigella Lawson.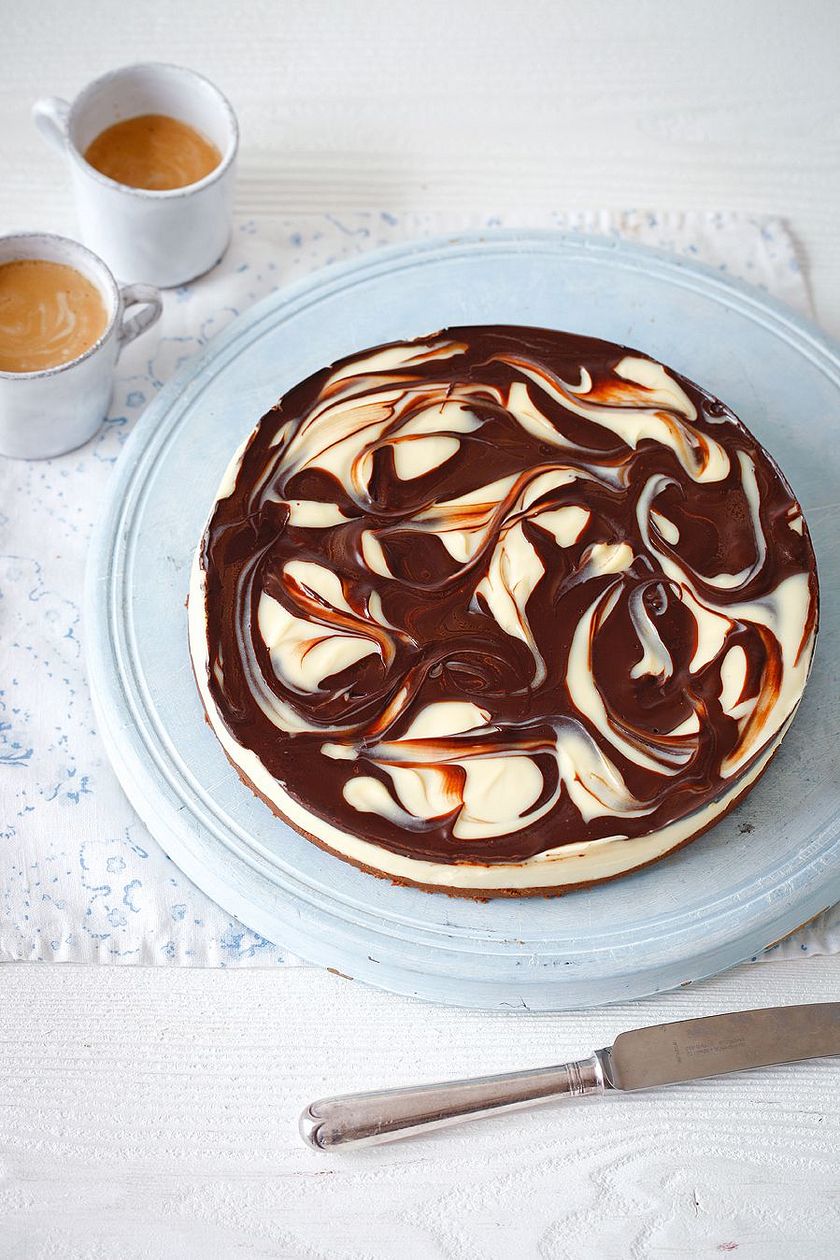 Chilled Marbled Chocolate Cheesecake from Mary Berry at Home by Mary Berry
Mary's marbled recipe features white and dark chocolate delecately rippled into a creamy no-bake cheesecake, because why have just one type of chocolate when you can have two?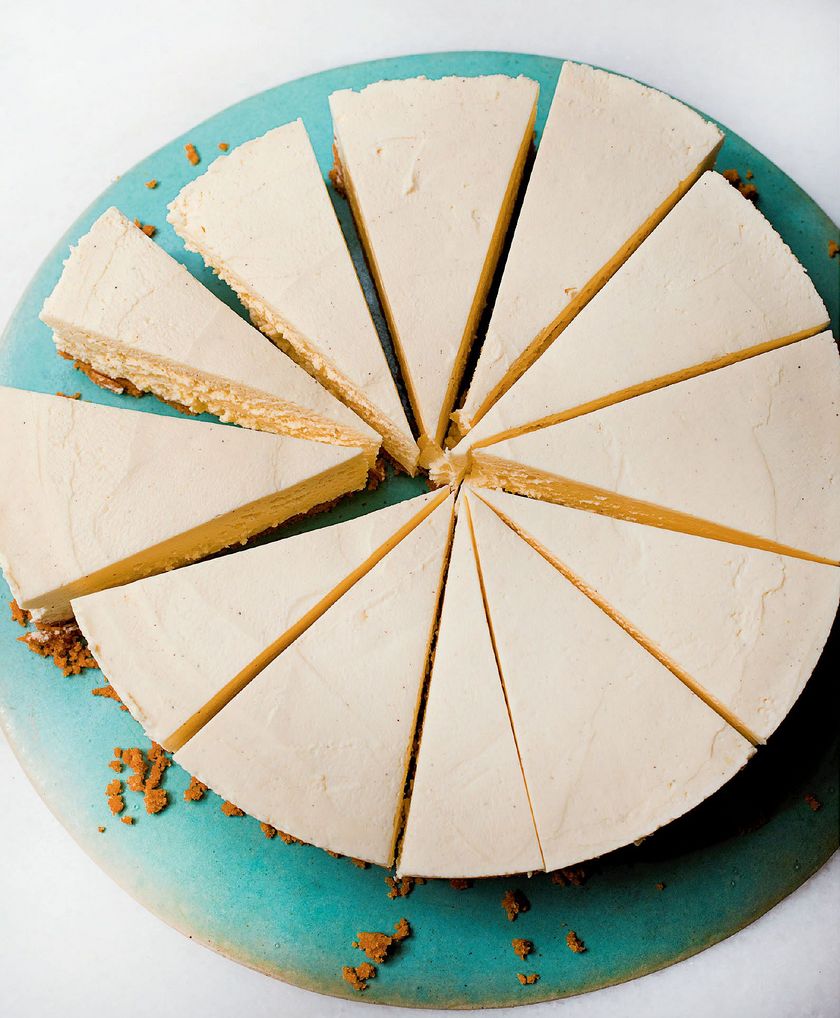 White Chocolate Cheesecake from At My Table: A Celebration of Home Cooking by Nigella Lawson  
Another no-bake option, Nigella's sleek and simple cheesecake features the perfect balance of sweet white chocolate, tart lemon and a spicy gingernut base.
Buy your copy of At My Table here.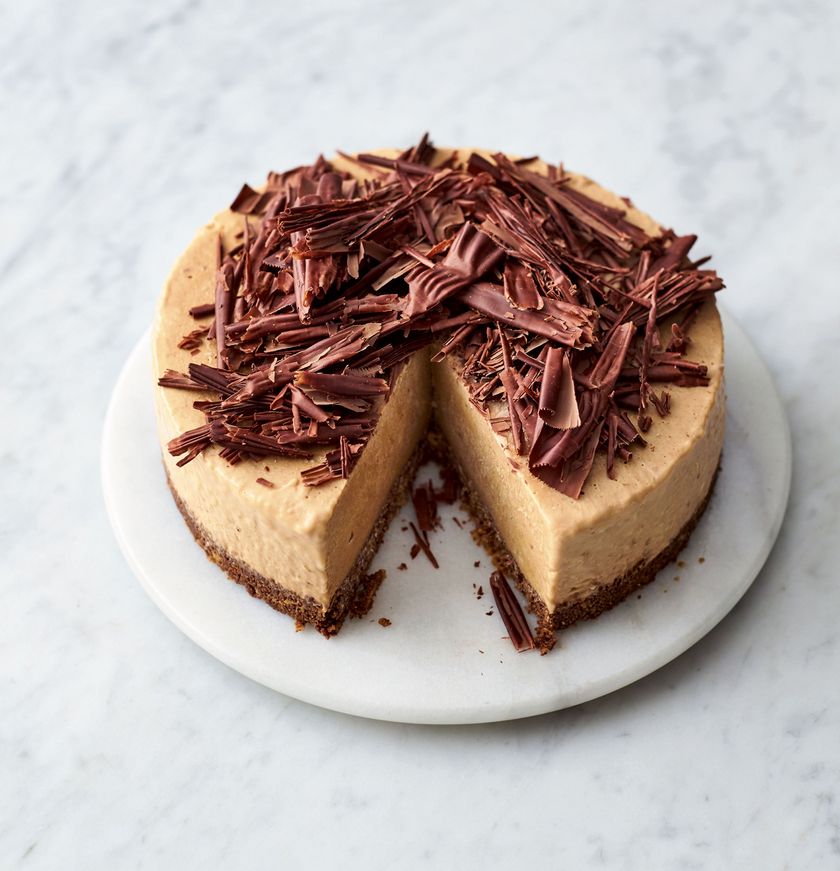 Frozen Banoffee Cheesecake from 5 Ingredients by Jamie Oliver
Jamie's freezer-friendly banoffee cheesecake is made using just five simple ingredients.
Get your copy of 5 Ingredients here.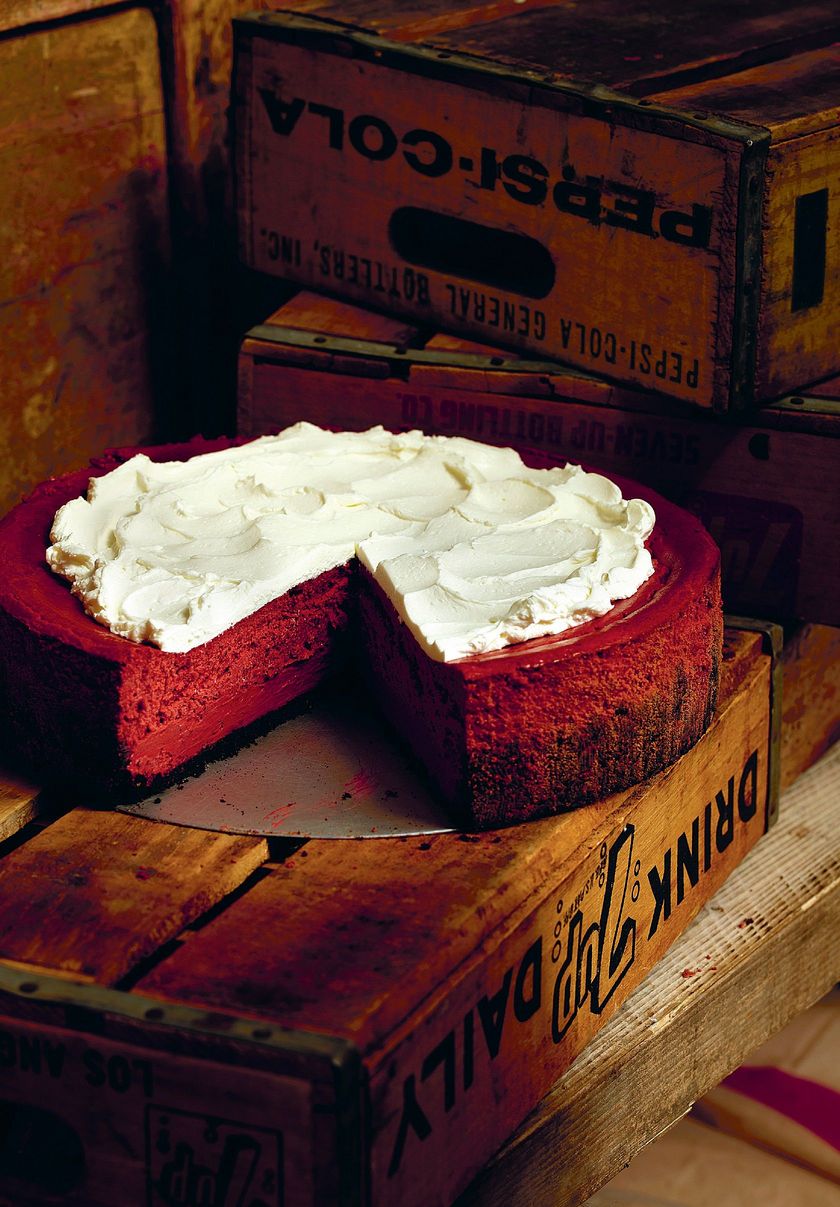 Red Velvet Cheesecake from Baked in America by David Muniz & David Lesniak
If you love the flavours of a red velvet cake, why not turn it into a cheesecake? This ingenious recipe is a chocoholic's dream dessert, with cocoa powder in the cookie base and white chocolate folded through the cake batter.
Buy your copy of Baked in America here.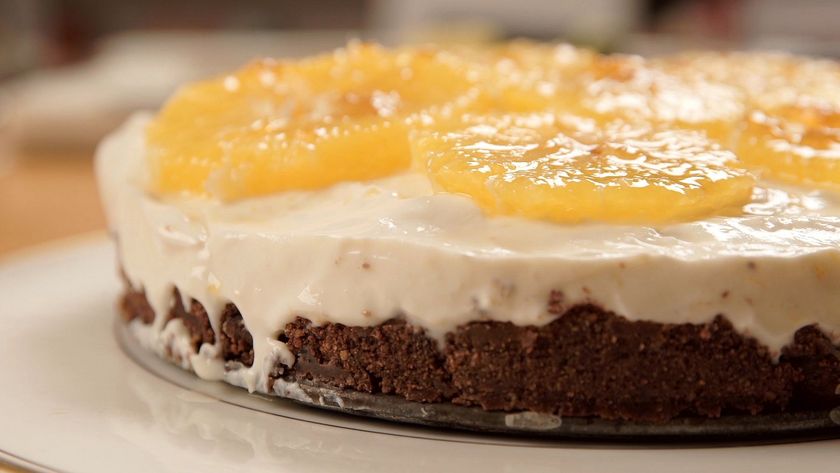 Chocolate Orange Cheesecake from The A-Z of Eating: A Flavour Map for the Adventurous Cook by Felicity Cloake
Celebrating one of the greatest flavour combos of all time, this chocolate orange cheesecake features a base of dark chocolate digestives and chocolate chips, a light ricotta-based filling and a topping of fresh orange slices glazed with marmalade.
Buy your copy of The A-Z of Eating here.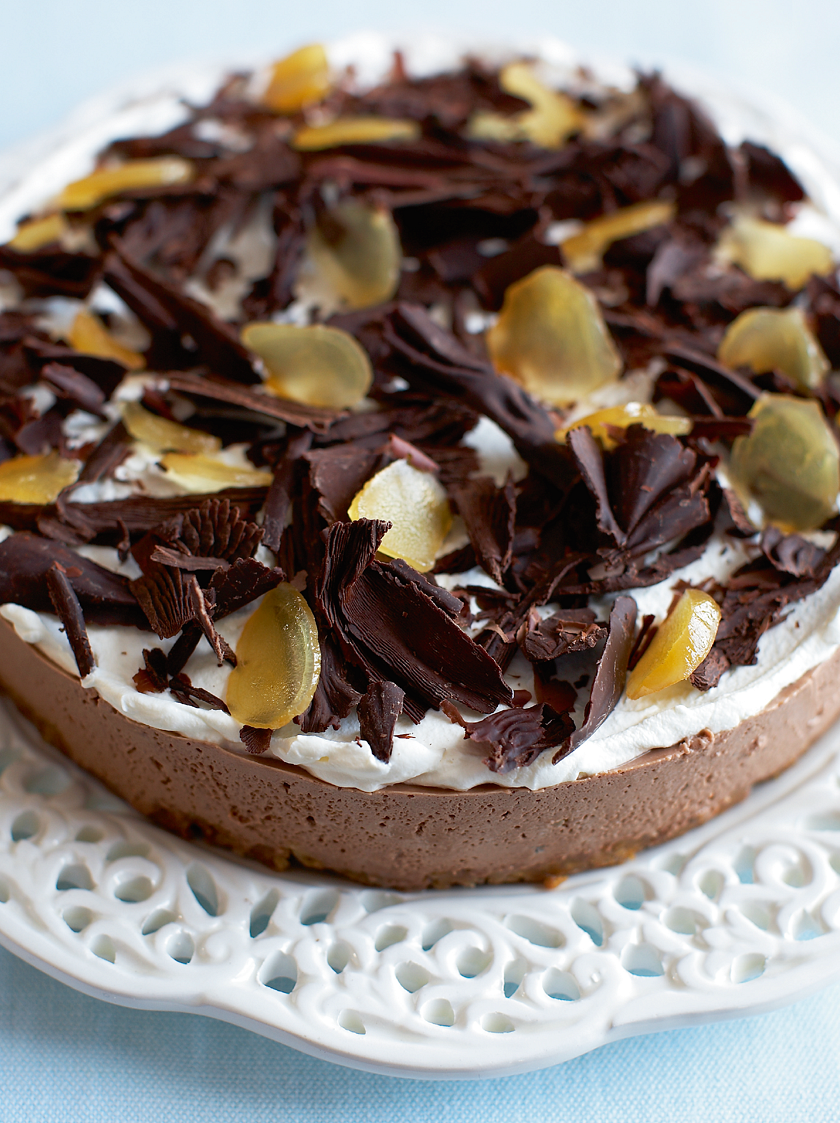 Chocolate, Brandy and Ginger Cheesecake from Mary Berry's Baking Bible by Mary Berry
If you subscribe to the view that the best desserts are a little boozy, this is one for you. Combining rich dark chocolate, aromatic ginger and just the right amount of Brandy, Mary's cheesecake is one for the grown ups.