Warming soups and comforting gratins, nutritious dahls and Friday night pasta, these recipes make the colder days and longer nights all seem worth it. They're also wonderful dishes for celebrating hearty winter squash that really comes into its own during the colder months. Sweet and nutty, squash pairs well with salty flavours, like feta and pancetta, sausages and pork belly as well as with root vegetables, like beetroots and carrots, and herbs and spices, from cinnamon and chilli to sage and rosemary.
There are many varieties of squash and pumpkin (which you can often use interchangeably) beyond the more common butternut, so shop around; some have a denser flesh and hardier skin, some sweeter, some nuttier… there's a whole world of amazing squash to discover. Here are our favourite squash recipes to tuck into this autumn.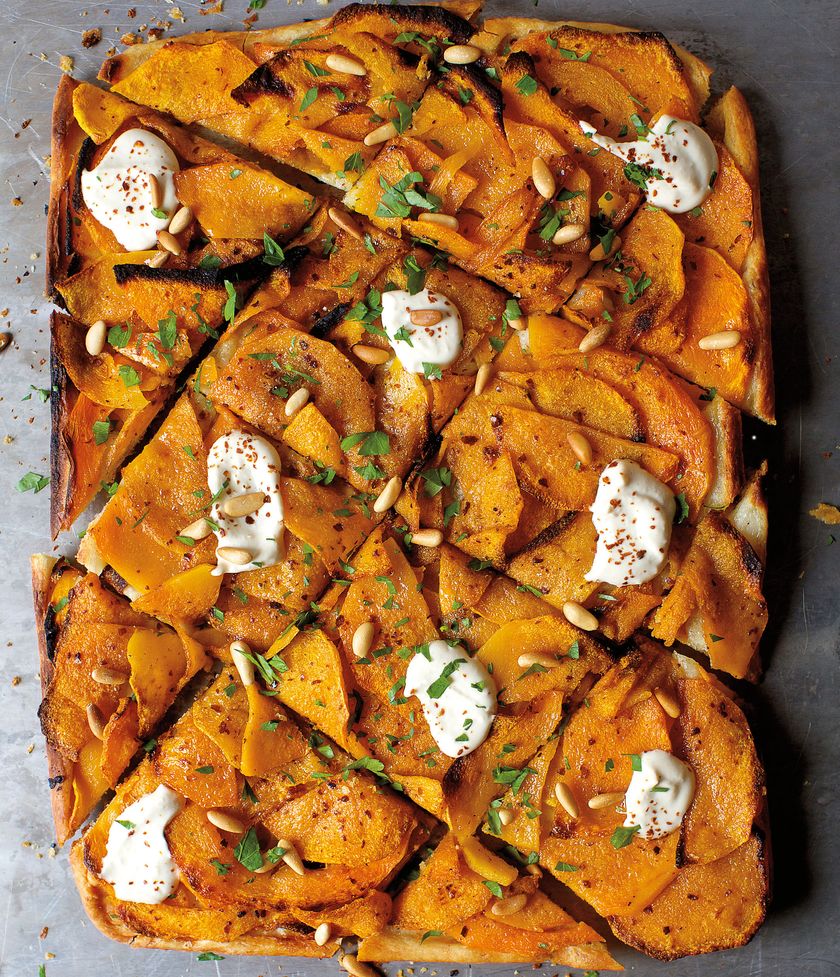 Winter Squash Flatbread with Hummus and Za'atar from Smitten Kitchen Every Day by Deb Perelman
Delicate slices of tender squash atop a pillowy flatbread and garnished with aromatic za'atar and dollops of thick yoghurt and hummus. Safe to say we're sold.
Order a copy of Smitten Kitchen Every Day here.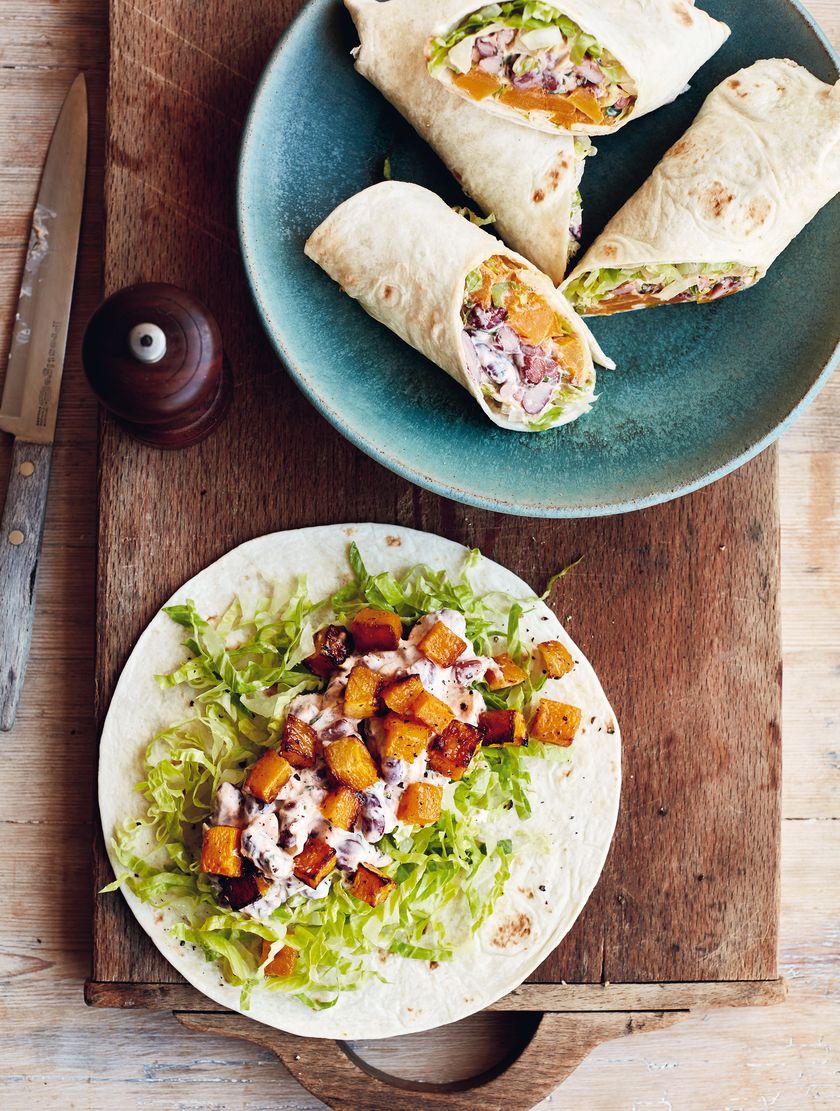 Mixed Bean and Butternut Wraps from Simple Comforts by Mary Berry
Mary Berry flavours these bean and butternut wraps with cumin, sour cream, garlic, harissa, and lemon juice to create a tasty and satisfying vegetarian snack. These wraps are ideal for a picnic or packed lunch. 
Get your copy of Simple Comforts here.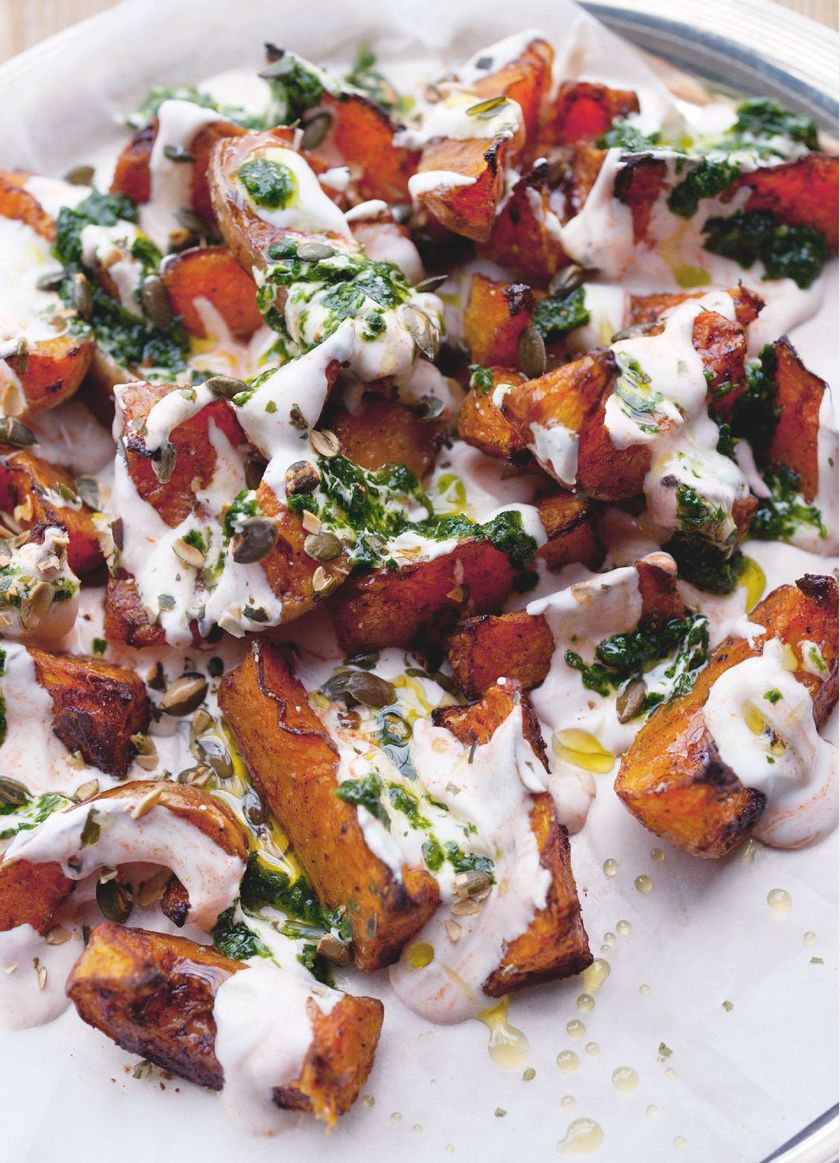 Squash with Chilli Yoghurt and Coriander Sauce from Plenty More by Yotam Ottolenghi
This easy, pared-back dish lets the sweet flavour of the roasted squash shine, with the sharp, spicy chilli yoghurt dressing providing a perfect counterpoint. 
Get a copy of Plenty More here.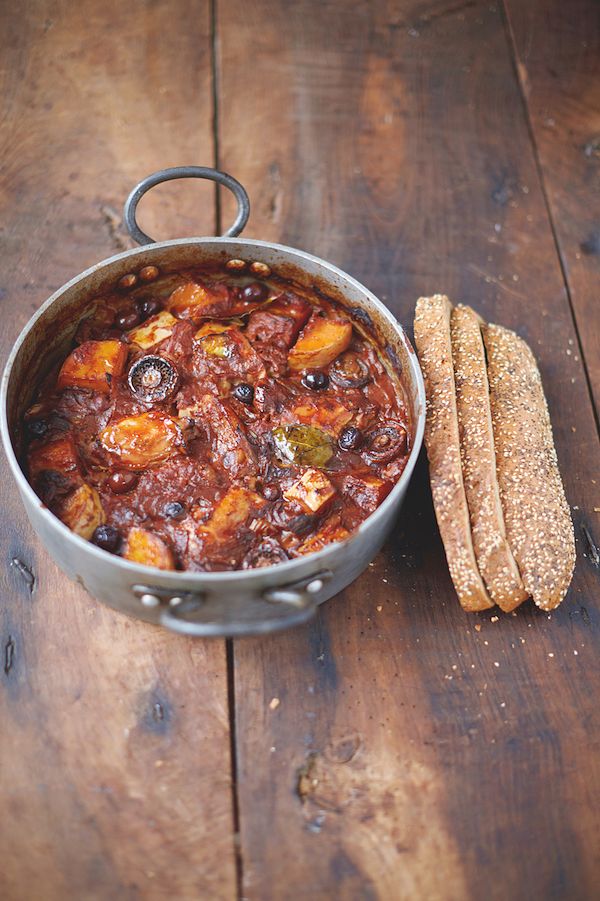 Chicken and Squash Cacciatore from Everyday Super Food by Jamie Oliver
This comforting one-pan Italian stew contains three of your 5-a-day. With hearty squash, melt-off-the-bone chicken, red wine and chestnut mushrooms, this is a great dinner when you feel you need a warming hug.
Order a copy of Jamie's Everyday Super Food here.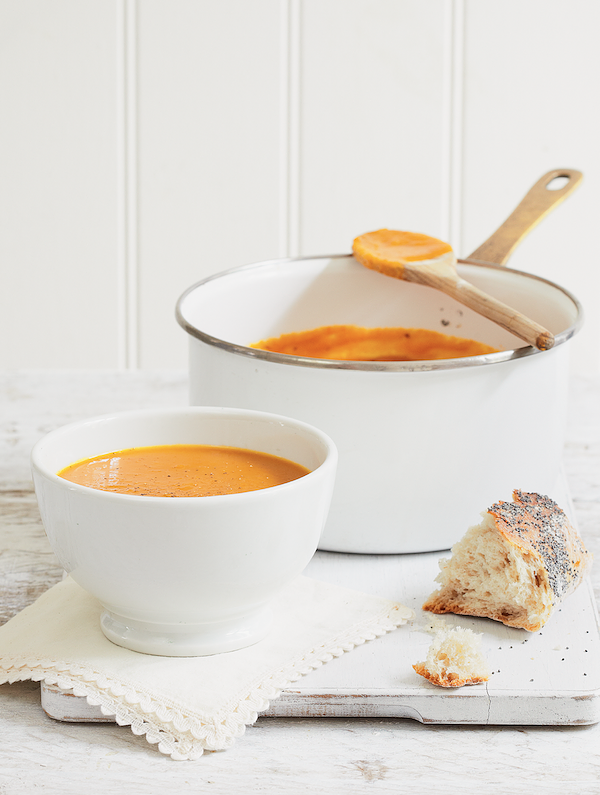 Roasted Butternut Squash Soup from Foolproof Cooking by Mary Berry
"This is no ordinary butternut squash soup", says Mary, who has added red pepper and ginger for a soup that's a little more uplifting. Roasting the squash first is a great way to get as much of its sweet, nutty flavour as possible.
Order a copy of Mary Berry's Foolproof Cooking here.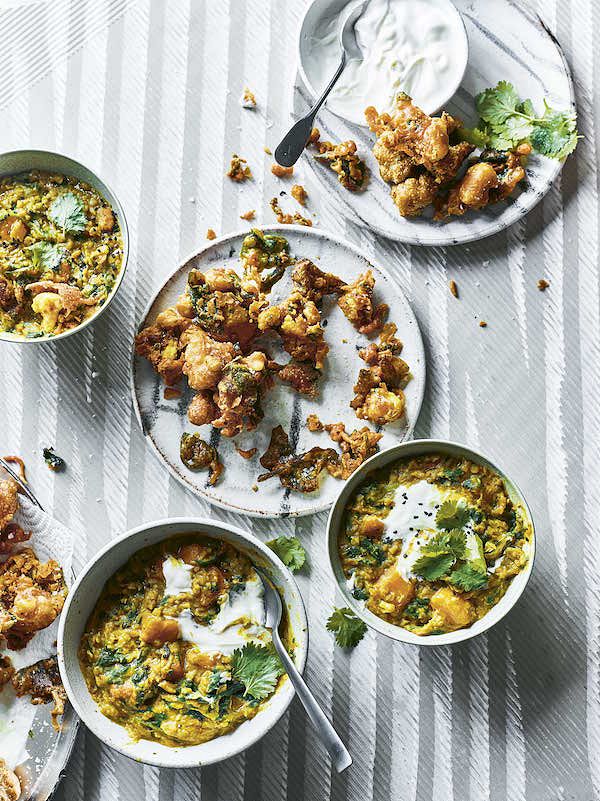 Spinach, Squash and Sweet Potato Dhal from Green: Veggie And Vegan Meals For No-Fuss Weeks And Relaxed Weekends by Elly Pear
A vegan dhal that is made for feeding a crowd at the weekend. Serve this up with Elly's incredible cauliflower and spinach pakoras, yoghurt, naan and rice. A real feast!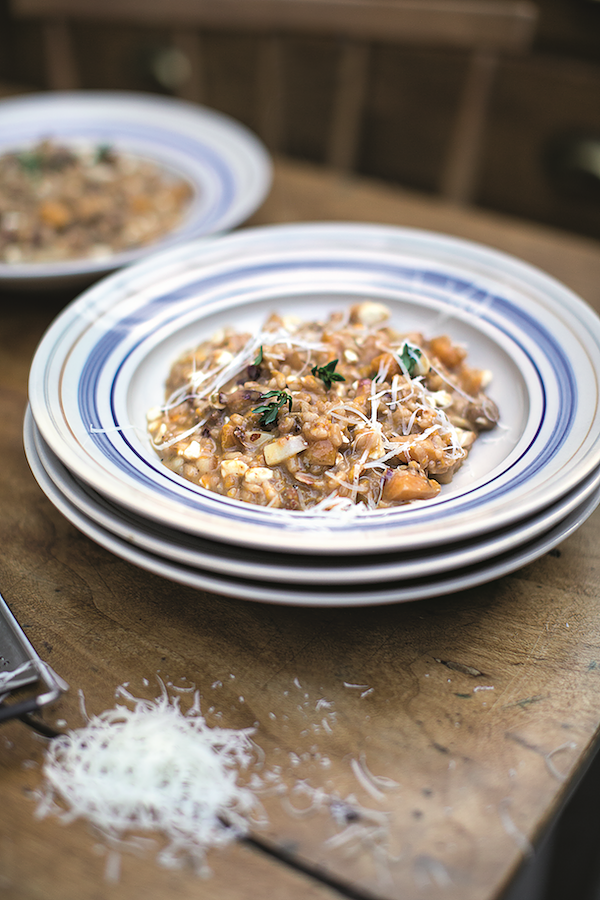 Squash and Sausage Risotto from Super Food Family Classics by Jamie Oliver
Jamie uses squash in this recipe for an added hit of Vitamins A and C, paired with sausages, radicchio, thyme and Pamesan.
Get your copy of Jamie's Super Food Family Classics here.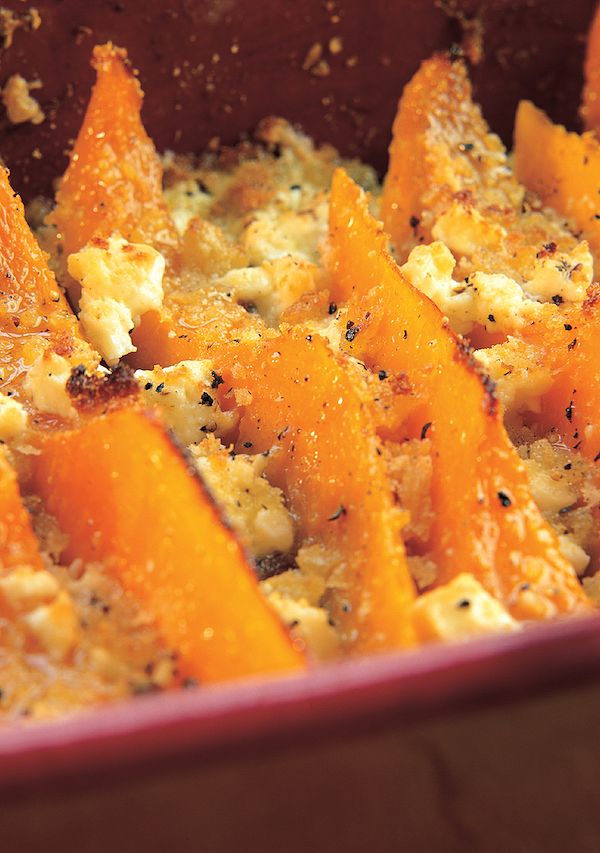 Winter Squash and Feta Gratin from My Kitchen Table: 100 Vegetarian Feasts by Sophie Grigson
This six-ingredient gratin pairs squash with salty feta, topped with Parmesan breadcrumbs and baked until golden and bubbling.
Order a copy of My Kitchen Table here.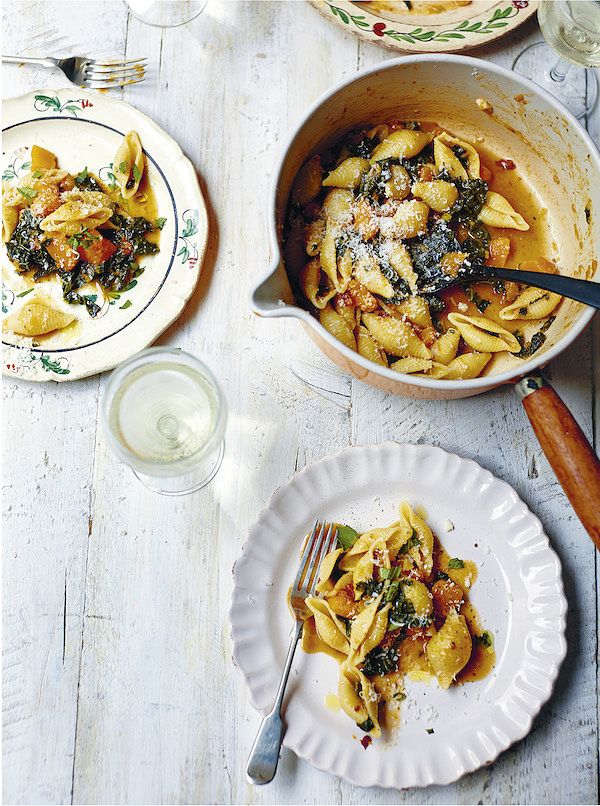 One-Pan Creamy Squash Pasta from Stirring Slowly: Recipes to Restore and Revive by Georgina Hayden
You can't beat one-pan cooking, says Georgina Hayden, and we couldn't agree more. In this recipe, the pasta creates its own silky sauce from the stock and starch, making it deliciously rich and full of flavour.  
Order a copy of Stirring Slowly here.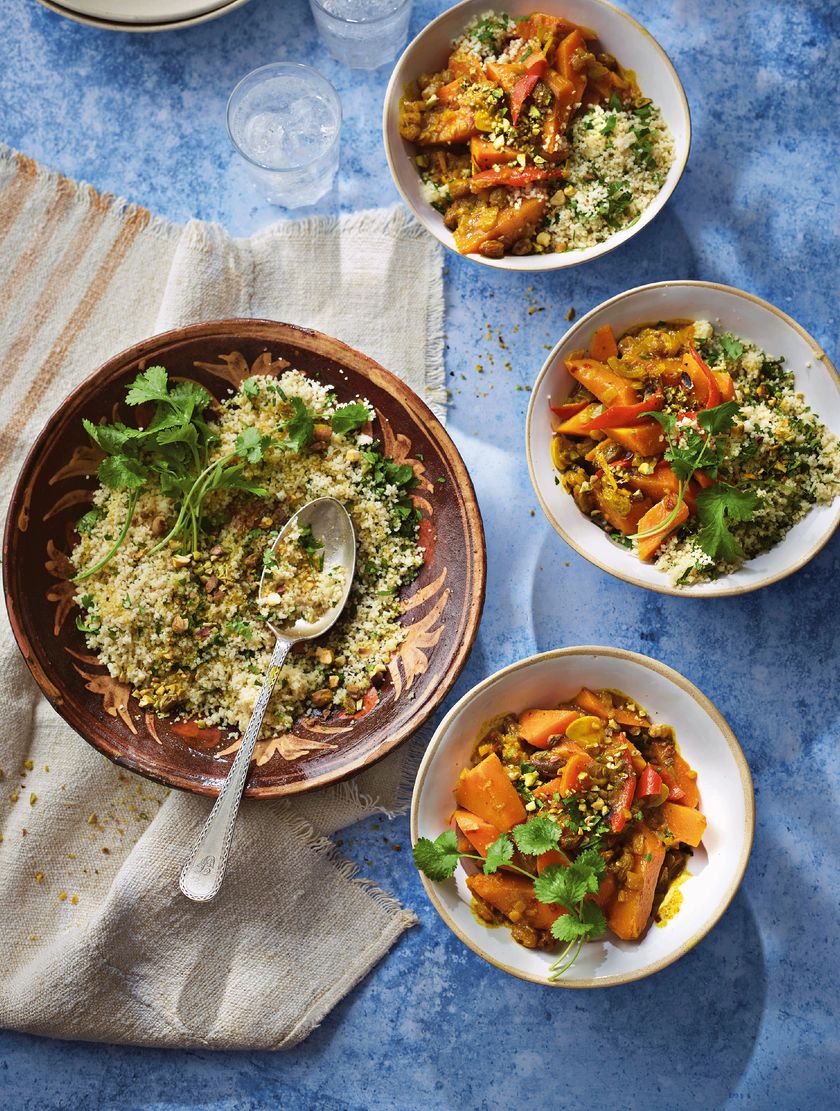 Squash and Sweet Potato Tagine with Lemon and Pistachio Couscous from Ainsley's Mediterranean Cookbook by Ainsley Harriott
Ainsley Harriot's Morrocan-inpsired sweet potato and squash tagine makes for an utterly delicious vegan lunch or dinner, especially when served alongside the fragrant pistachio and herb couscous.
Get your copy of Ainsley's Mediterranean Cookbook here.