When it was announced early this year that a new Ottolenghi book was in the works, food enthusiasts everywhere were brimming with questions. What would the star recipes be? Which obscure ingredients would we soon be tracking down and stocking up on? And, most pressingly, what was the lowdown on Yotam Ottolenghi's co-author, Ixta Belfrage? Lots of you will already know Ixta as a member of the Ottolenghi test kitchen team, and there's a good chance you follow her on social media where she posts some seriously mouth watering food pics. But with the release of Ottolenghi FLAVOUR earlier this week, we thought you might like to get to know Ixta a little better because, well – she's kind of a big deal. Not only does her distinctive culinary style permeate Ottolenghi FLAVOUR, she's also one of the most exciting voices on the UK food scene right now. Her creative, flavour-focused cooking draws on a unique blend of cultural influences, resulting in truly unusual and frequently thrilling food. We got in touch with Ixta to talk about fusion cooking, working with the Ottolenghi test kitchen team, and the transformative magic of charring.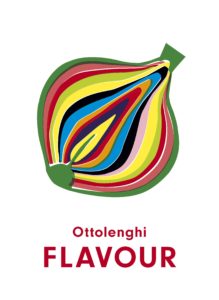 Ottolenghi FLAVOUR
A guide to unlocking the complex flavour in simple vegetables
With a focus on creative cooking processes and clever ingredient pairing
Including recipes for everything from midweek meals to weekend feasts
You've had an unconventional – and dazzling – career trajectory. Can you tell us a little about how you came to be a chef?
I've been thinking about food since I had conscious thought, and cooking since I could hold a knife. Food is always on my mind but for some reason it never seemed like a career option until I was in my mid twenties, hating the design degree I was doing and with no other prospects. My sister asked me bluntly 'Why the f* aren't you a chef?'. After that I sort of just fell into it. I ran my own market stall for a while selling tacos, then ran a little catering company, then worked at NOPI (Yotam's restaurant in Soho) before moving to the Ottolenghi test kitchen. I'm self-taught and my mantra is that there are absolutely no rules when it comes to cooking.
Working in the Ottolenghi test kitchen is pretty much the dream job for an aspiring chef. What's it like to be part of such a dynamic team?
It really is. When I was working 60 hours in a restaurant kitchen, I couldn't in my wildest dreams have imagined that a creative job in food like this existed. I feel very lucky to work with such talented chefs from all over the world. Ottolenghi is a very multicultural company and we all have different backgrounds and heritages so we are constantly learning from each other, which is a beautiful thing.
Yotam has said of you: "She teaches me something new every single day". What are some of the most valuable lessons you have learned from him in turn?
Yotam is one of the most patient people I have ever met, he is incredibly kind and fiercely intelligent – basically the best boss you could possibly ask for! He has taught me not to give up on a dish if it doesn't work the first or second time. It can always be improved and often it can be reinvented if something doesn't work. This is a lesson that translates well to life, too.
Cooking has always come naturally to me but it is thanks to him that I use ingredients like harissa, tahini, za'atar etc with vigour. Just like everyone else, he introduced me to them and encouraged my sense of curiosity when it comes to combining flavours. My food is unapologetically 'fusion' and that is thanks, in large part, to him.
You are an extremely creative cook and, in your search for the most scintillating flavours, you draw on a huge range of cuisines and styles. What have been your major culinary influences and how have those influences shaped the recipes in FLAVOUR?
My mother is Brazilian and grew up in Cuba via Mexico, so I have grown up eating Latin and South American food and that has always inspired the way I cook. My family moved to Italy when I was two and I spent my formative childhood years there, so Italian food is another love of mine. I spent my childhood soaking up flavours in Brazil, Mexico and Italy and that has made my cooking style, as I said before, 'unapologetically fusion'. I love mixing flavours and cultures! Often combinations might not look like they'll work on paper, but when done considerately, it can result in some of the most exciting dishes.
FLAVOUR is, in part, a book about the science of food and the science of flavour. What game-changing processes and techniques will readers discover in the book, and how will their cooking game level up as a result?
In FLAVOUR we shine a light on lots of processes, the most important of which, I think, are infusing and charring. Charring vegetables teases out inner flavours that really make vegetables pop, flavours that you might not have known lay dormant in that vegetable; smokiness, sweetness, bitterness, for example. Infusing is a double whammy, because when you're infusing, you not only get a wonderfully aromatic oil, but the aromatics used can then serve as crunchy and crispy toppings to that dish. We use this combination of infused oil and crunchy aromatics countless times in the book and it doesn't get old. Try the Pappa al pomodoro with lime and mustard seeds, for example, where an infused curry leaf and mustard seed oil forms the base of the sauce, whilst the crispy curry leaves and mustard seeds are used to top the dish, adding lightness and crunch.
Impossible question, we know, but what are some of your favourite dishes from FLAVOUR?
I have to say that this changes every time I open the book, but some of my all-time favourites are the Spicy mushroom lasagne, the Miso butter onions, the Coconut and turmeric omelettes, the Turnip cake and the Tangerine and ancho chilli flan. Gosh, I really could go on!
Not to sound like total stalkers, but we're kind of obsessed with your Instagram. We love seeing the amazing dishes you cook up on a daily basis, and we also love how politically and culturally engaged you are. In terms of the food industry, what causes are you particularly passionate about? Is there anything you'd like to see more (or less) of in the industry, and how do you think the industry can and should evolve?
When I started working in restaurant kitchens, I was one of only 2 women in a team of 15 men, and the other woman soon left. I hated that imbalance and whilst there's definite improvement in that department, I'd love to see more women getting into the industry and making it a 50/50 environment.
As a white woman in the food industry, I recognise and acknowledge my privilege. Thinking back to all the kitchens I've personally worked in, the harsh reality is that Black people were only ever present in the back of the kitchen, if at all. I'm hopeful that this will change, with fantastic organisations like BAME In Hospitality leading the way by investing in the development of BAME chefs and FOH. I want to use my platform to be part of that change. I'm signed up to be a mentor with BAME In Hospitality in the hopes that I can share any knowledge I have, and so that we start to see some much needed diversity in the industry.
You have spent time in various corners of the globe, but you grew up mostly in London and that's where you live right now. What do you love most about London?
Unsurprisingly what I love most about London is the incredible food scene, and of course there are some stand outs. My favourite restaurant is Bright, and I also love P. Franco, Brawn, Singburi, Testi, Xi'an Impression and Kiln.
What are some cookbooks that you've been loving lately, and which cookbooks do you go back to again and again?
I rarely cook from cookbooks, despite the fact I'm a recipe developer, but I do love flicking through them for inspiration. Over lockdown I absolutely loved Lara Lee's Coconut and Sambal and my favourite, well-thumbed books are Hartwood by Eric Werner and Mya Henry, Relae by Christian F Puglisi and Estela by Ignacio Mattos- all restaurant cookbooks.
Now for the obligatory 2020 question: what (if anything) did lockdown teach you about cooking?
At the Test Kitchen, we rely on near daily food deliveries to come up with our recipes. During lockdown, I pivoted to creating what I like to call 'fridge raid' and 'cupboard raid' recipes, where I come up with recipes based on what ingredients I have left in the fridge or cupboard, and not on ideas I've come up with already. I soon discovered that developing recipes with limited resources challenged my creativity in the best possible way and often resulted in some brilliant creations that would not have otherwise come about.
Want more information about Ottolenghi FLAVOUR? Click here for a sneak peek at 10 of our favourite flavour-packed, meat-free meals from the book.
If you want to know more about the Mexican-inspired dishes in the book (for which we have Ixta to thank) click here.
And to see how a team of volunteer home cooks got on with a selection of recipes from the book click here for our Ottolenghi FLAVOUR Cook from the Book. 
To order your copy of Ottolenghi FLAVOUR now, click here.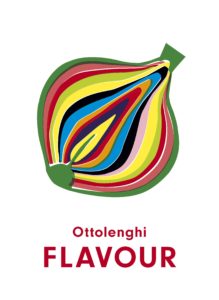 Ottolenghi FLAVOUR
A guide to unlocking the complex flavour in simple vegetables
With a focus on creative cooking processes and clever ingredient pairing
Including recipes for everything from midweek meals to weekend feasts