Ottolenghi FLAVOUR is a book that's full of surprises. Everyday ingredients are elevated by thoughtful cooking processes, unusual flavour combinations abound, and inspiration is drawn from a dazzling range of cuisines. The book opens with a list of twenty key ingredients; Ottolenghi fans will spot some Middle Eastern store cupboard staples here (hey there black lime and Aleppo chili) as well as some classic North African, South Asian, Japanese, and Korean ingredients. Amidst this complex symphony of flavour, one strand in particular is impossible to miss: both in the list of key ingredients and in the book as a whole, Mexican flavours loom large. We have co-author Ixta Belfrage to thank for this. Ixta, whose grandparents live in Mexico City, counts Mexican cuisine as one of her major influences. Readers of Ottolenghi FLAVOUR will notice chipotle chilli, cascabel chillies, hibiscus, and masa harina popping up in recipes throughout the book. They might also notice lime juice being used as a flavour enhancer, rather than lemon, and they will certainly notice quintessentially Mexican dishes like tamales, tacos, and flan being lovingly recreated (with an Ottolenghi twist, of course). Here, we've highlighted some of our favourite Mexican-influenced recipes, from cheese tamales to a chilli-spiced flan, that you'll be able to make when you get hold of your copy of the book.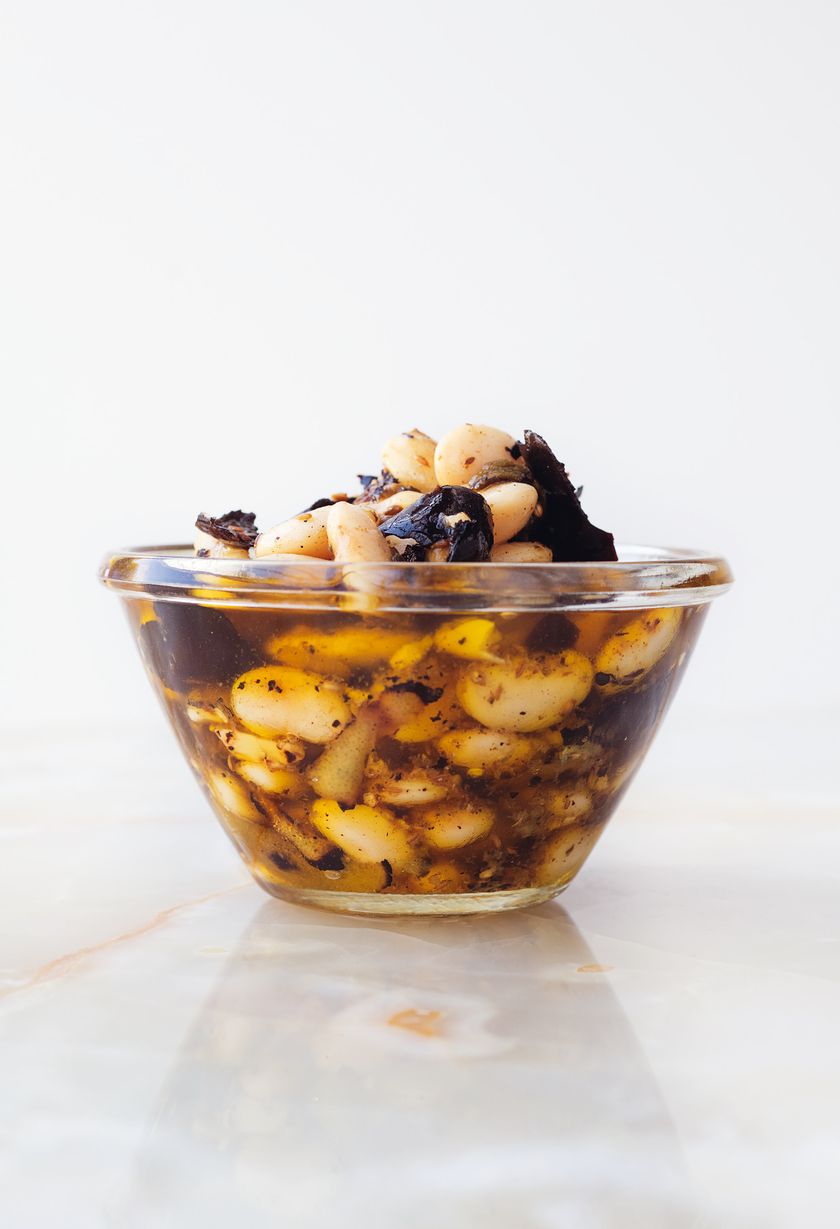 Butter Beans in Smoked Cascabel Oil
According to Yotam and Ixta, cascabel chillies are "the best dried chillies that money can buy". High praise indeed, but these sweet, smoky beauties deserve every bit of it. This recipe involves making your own cascabel-infused oil and combining it with creamy butter beans, which can then be served as a snack or appetiser, or tossed with chopped herbs and rocket leaves to make a tasty salad. The oil will keep for weeks, and is utterley delicious drizzled over everything from eggs, to pasta, to soups.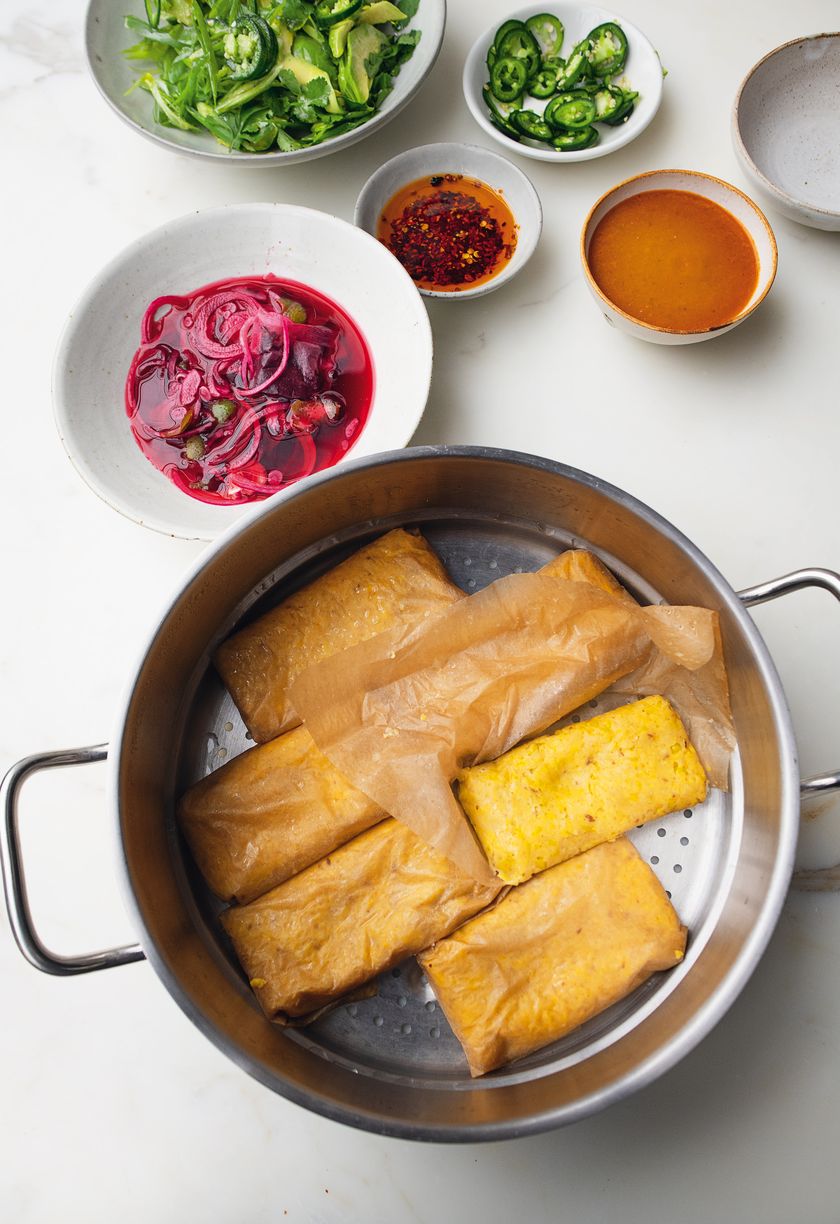 Cheese Tamales With All (or Some of) the Trimmings
Mexican street food is some of the tastiest in the world, with famous dishes including tacos, quesadillas, churros and, of course tamales. These cheese tamales are made up of a corn-based dough wrapped around an oozing mozzarella and cheddar filling. The recipe includes instructions for optional trimmings, including Hibiscus Pickled Onions, Salsa Roja, Chilli Oil, and Avocado Salad.
Find this recipe in Ottolenghi FLAVOUR. Get your copy here.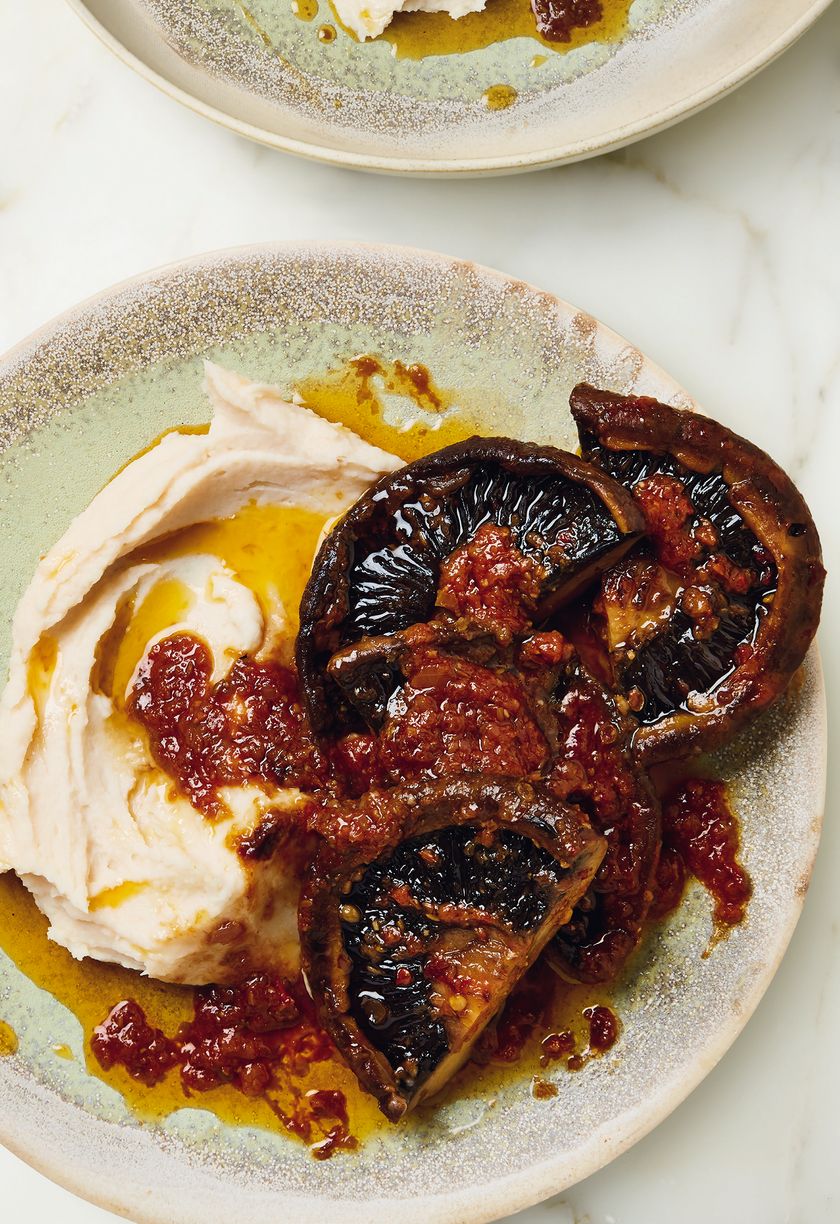 Portobello Steaks and Butter Bean Mash
These portobello mushrooms are cooked slowly with garlic, onion, spices, and olive oil for a deliciously meaty flavour. While this is not a traditional Mexican dish, chipotle chilli flakes are the key ingredient here, lending the mushrooms a distinctly earthy, smoky flavour. You can check out the full recipe here.
Get your copy of FLAVOUR here.
Radish and Cucumber Salad wtih Chipotle Peanuts
Chipotle chilli makes another starring appearance in this fresh, crunchy radish and cucumber salad, sprinkled with sweet, salty, and spicy chipotle roasted peanuts. For an all-out Mexican feast, Yotam and Ixta recommend serving this alongside the cheese tamales or the oyster mushroom tacos. 
Find this recipe in Ottolenghi FLAVOUR. Get your copy here.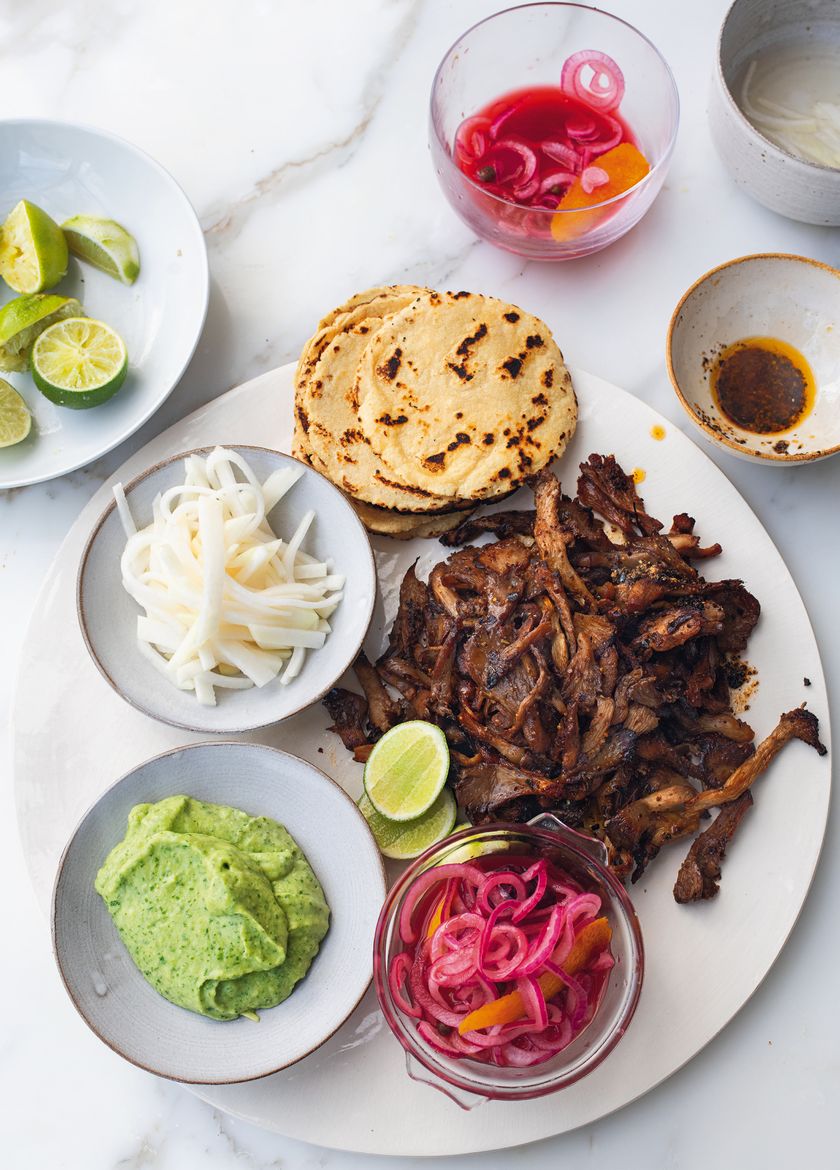 Oyster Mushroom Tacos With All (or Some of) the Trimmings
Tacos are the ultimate choose-your-own-adventure sharing feast, and these vegan oyster mushroom tacos are served with some seriously delectable pickles and toppings to choose from. If you want to go all-out, the recipe also includes instructions on how to prepare your own tortillas - a surprisingly easy feat with impressive results. 
Find this recipe in Ottolenghi FLAVOUR. Get your copy here.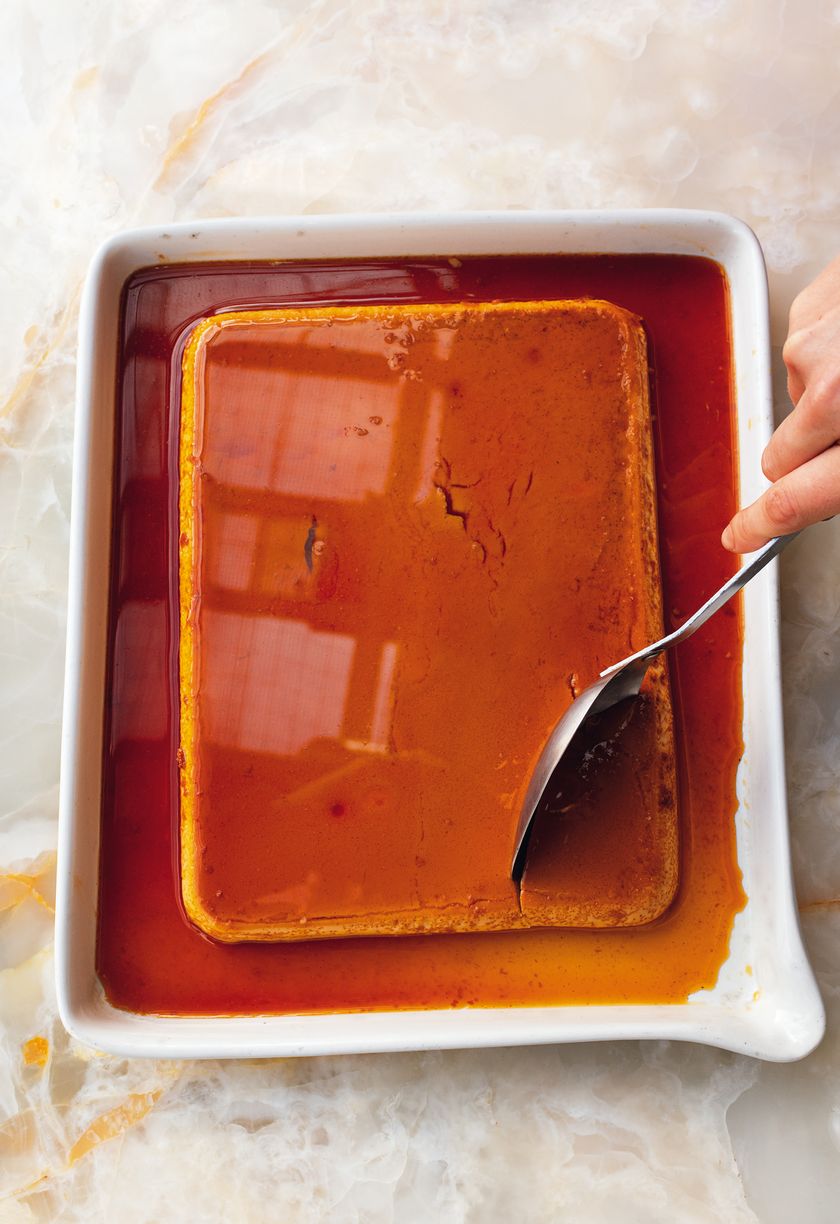 Tangerine and Ancho Chilli Flan
Yotam and Ixta put a lip-tingling twist on a quintessentially Mexican dessert with this ancho chilli and tangerine-spiked flan. It's a vibrant take on a classic dish, and the recipe can be easily adapted to allow you to experiment with different chilli and fruit combinations. 
Find this recipe in Ottolenghi FLAVOUR. Get your copy here.
Want to find out more about Ottolenghi FLAVOUR? Check out our preview of 10 favourite meat-free meals in the book. Or find out what happened when our team cooked up a feast from the book.