Here at The Happy Foodie, we're always on the lookout for our new favourite chicken recipe. You are too? You're in good company! Here we've rounded up 8 of our favourite chicken thigh recipes, easy enough for the weekday but delicious enough for the weekend too.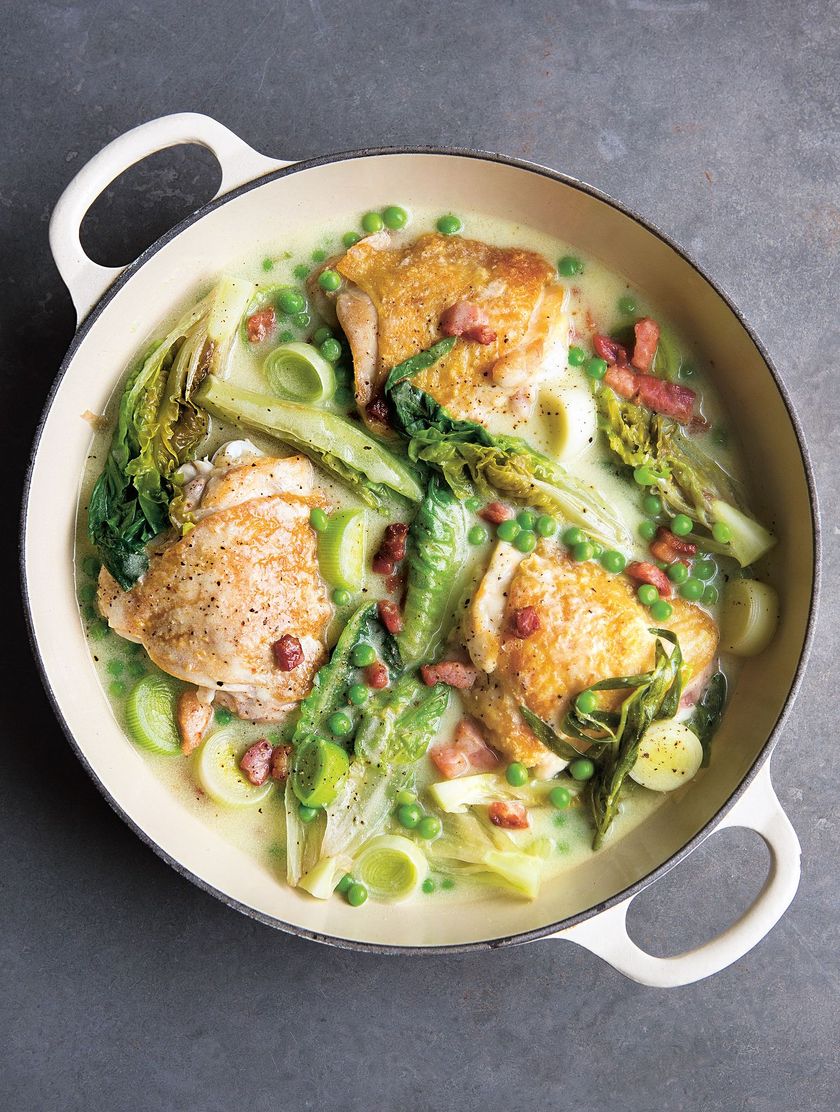 Chicken with Bacon, Lettuce and Peas from Chicken by Catherine Phipps
Gentle and creamy, this dish is bursting with the classic flavours of chicken and bacon, lifted by fresh green lettuce and peas. If you're a fan of this recipe, you'll want to take a look at Catherine Phipps' aptly named book, Chicken.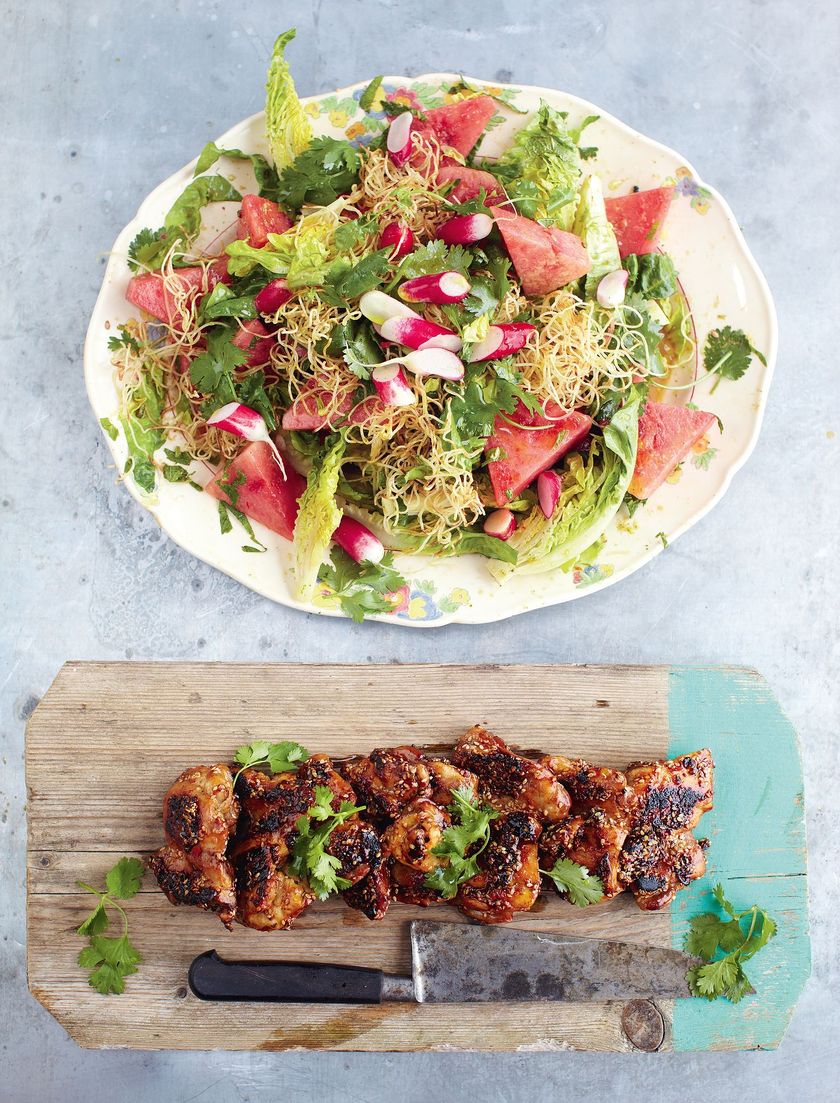 Sticky Kicking Chicken, Watermelon Radish Salad and Crunchy Noodles from Jamie's 15-Minute Meals by Jamie Oliver
This recipe is one of our most popular, and with good reason! Bold with flavour and quick and easy to make, it's bound to become one of your favourites too. 
Buy Jamie's 15-Minute Meals here.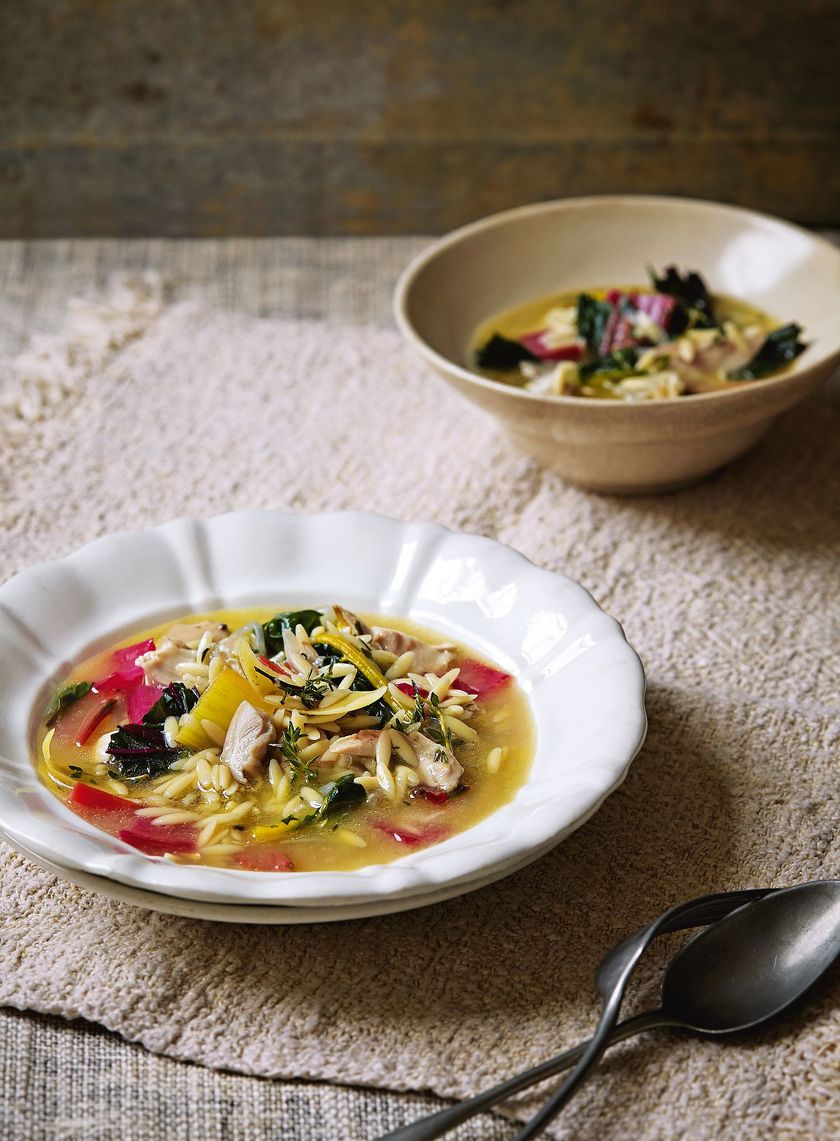 Lemony Chicken Broth with Orzo Pasta and Chard from Great British Bake Off: Winter Kitchen by Lizzie Kamenetzky
Upgrade your chicken soup with this recipe from Great British Bake Off: Winter Kitchen. This soup is hearty with orzo but still light and fresh with the flavours of lemon and thyme. 
Buy Great British Bake Off: Winter Kitchen here.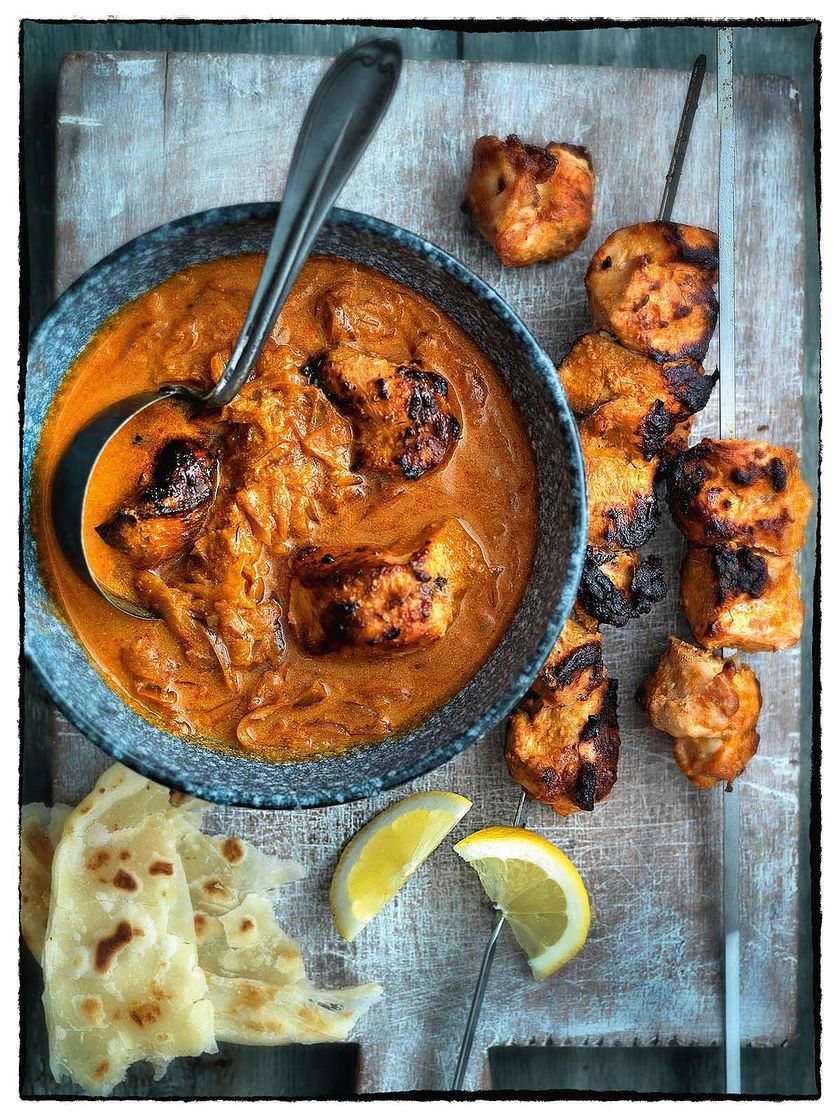 Madhur's Chicken Tikka Masala from Madhur Jaffrey's Curry Nation by Madhur Jaffrey
We had to include the nation's favourite dish on this list. Madhur's version from Madhur Jaffrey's Curry Nation is particularly excellent as the chicken is properly marinated to ensure a brilliant flavour. 
Buy Madhur Jaffrey's Curry Nation here.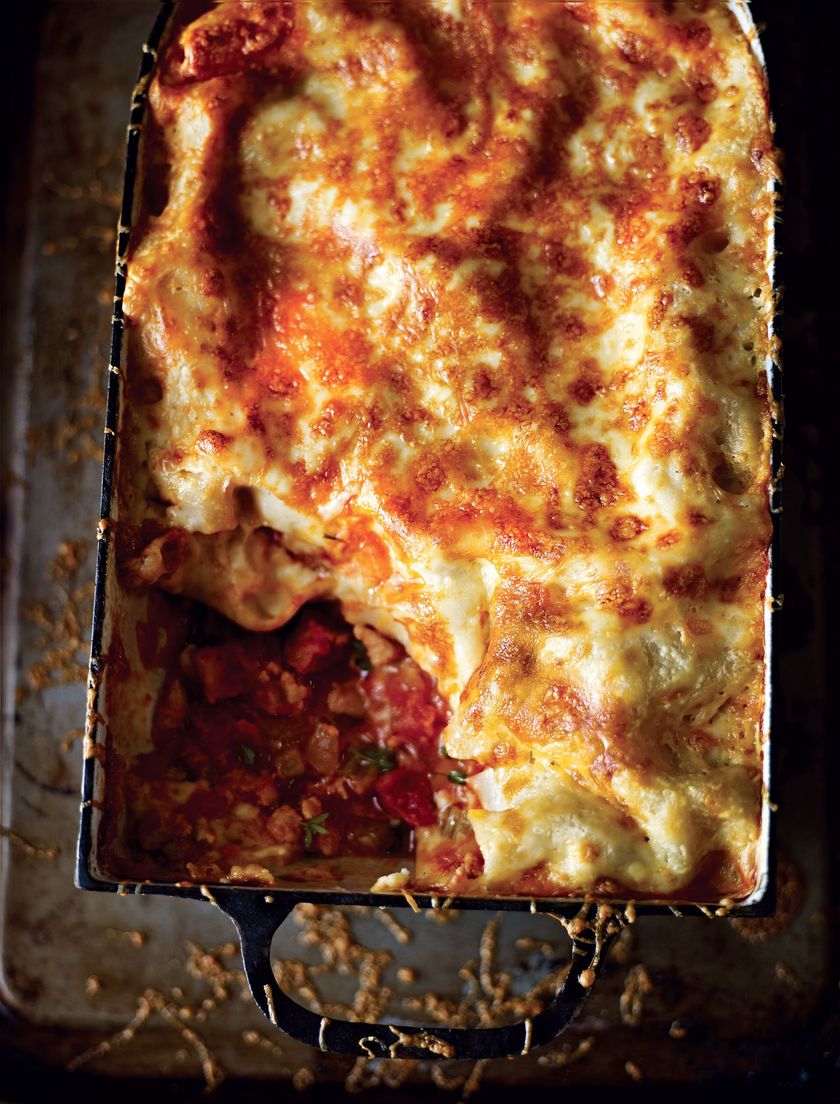 Chicken and Chorizo Lasagne from Mincespiration! by Dean Edwards
This recipe is Dean Edwards' Spanish take on an Italian classic. Don't knock it until you've tried it - it's pretty addictive!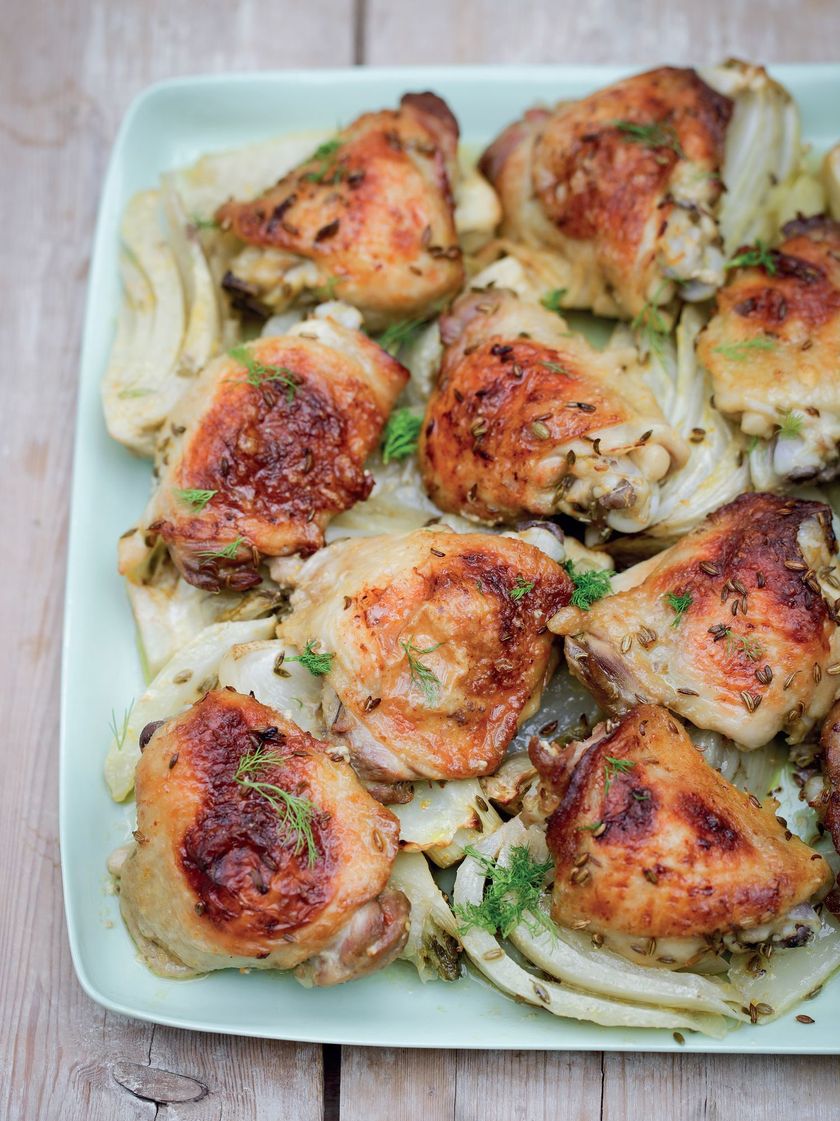 Chicken Traybake with Bitter Orange and Fennel from Simply Nigella by Nigella Lawson
We can't recommend this traybake recipe from Simply Nigella enough. Plus it can be made ahead and if you don't manage it all in one sitting, the leftovers are delicious. 
Buy a copy of Simply Nigella here.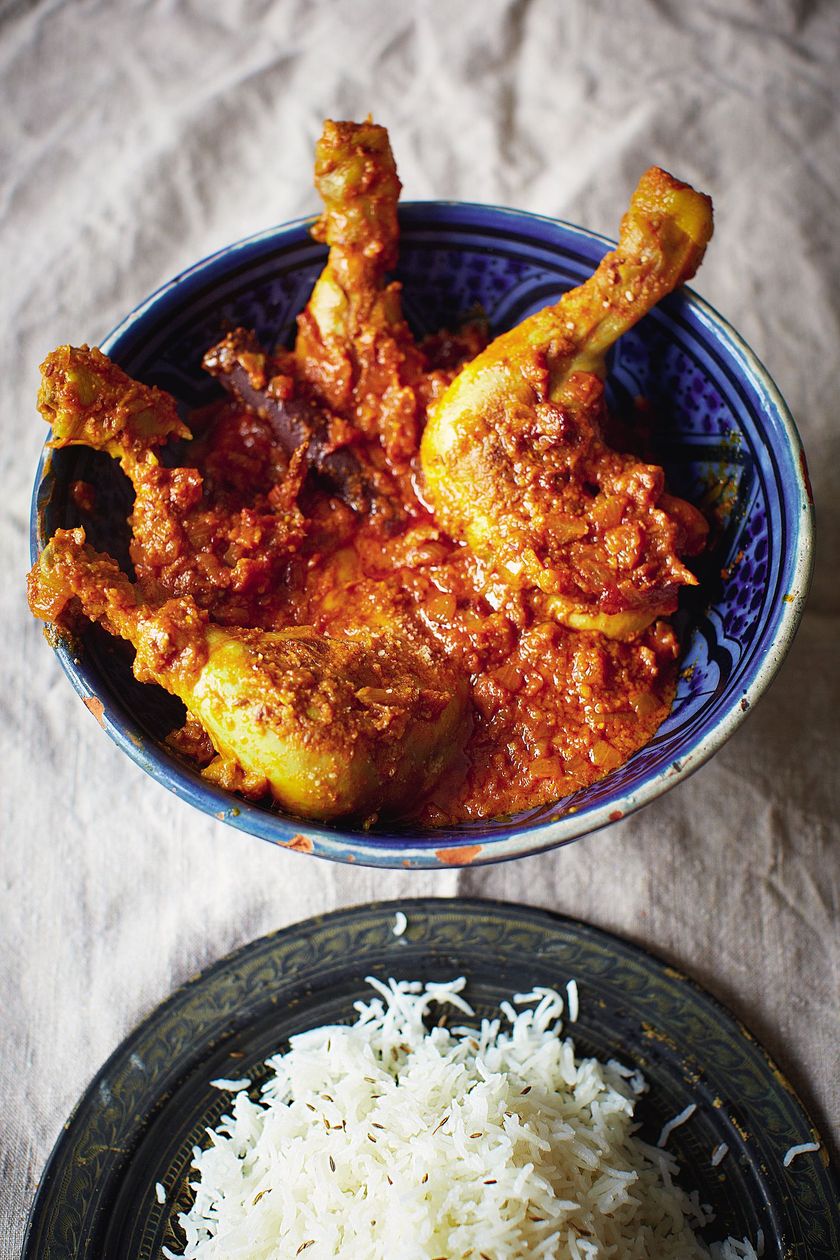 Mum's Chicken Curry from Made in India by Meera Sodha
If you want to branch out from Chicken Tikka Masala, try Meera's Gujarati curry recipe from Made in India. Serve this curry with all the trimmings, chapattis, pillowy naan bread or rice, and yoghurt.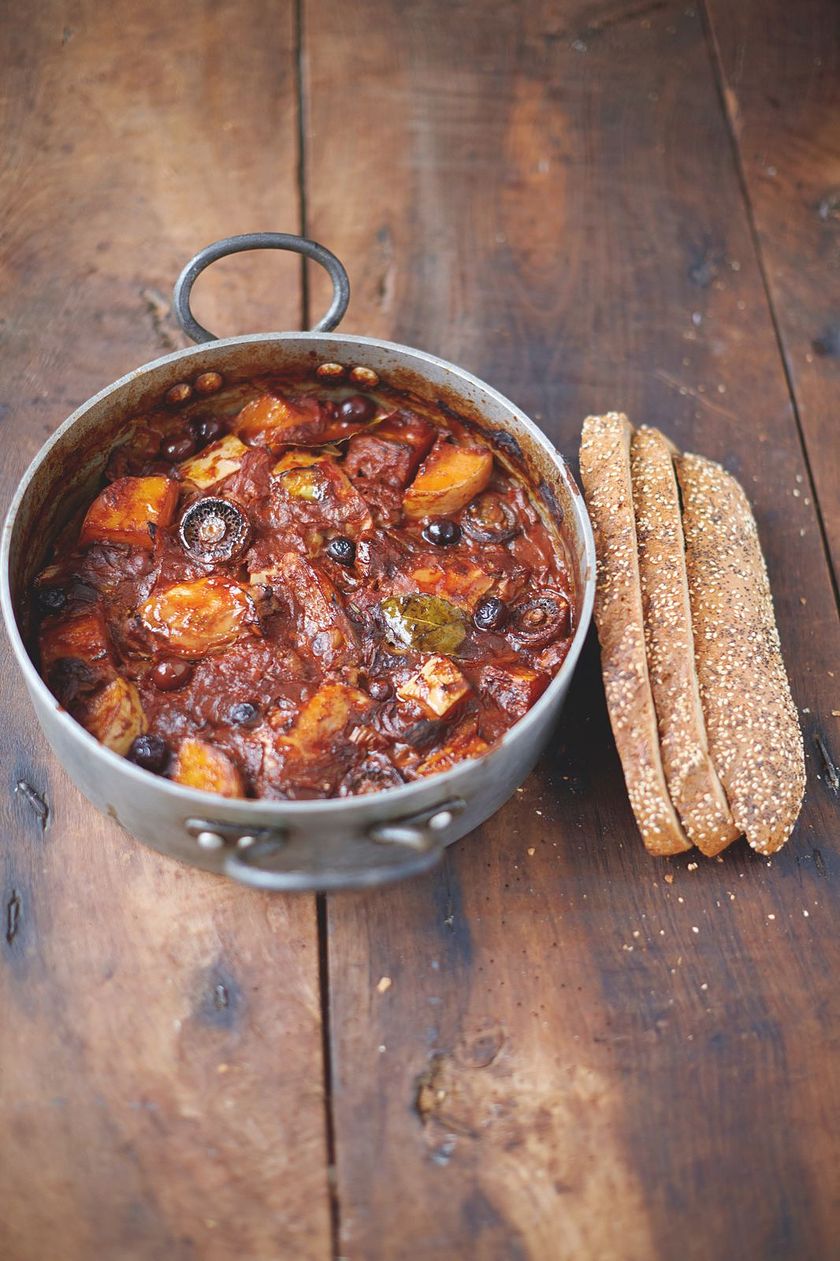 Chicken and Squash Cacciatore with Mushrooms, Tomatoes, Olives, Bread from Everyday Super Food by Jamie Oliver
This comforting Italian one-pot chicken dish is the perfect remedy to a long day but is wonderful served over a long, lazy weekend too. Plus it's packing 3 of your five-a-day and is all made in one pan - less washing up!