Stumped for a gift for Dad this Father's Day? Fear not! Here at The Good Pub Guide we have found a selection of dad-friendly pubs that boast the best burgers in town, so you can treat Dad (and yourself!) to a plate of meaty deliciousness, and save yourselves from another home-burned barbeque. It's win-win!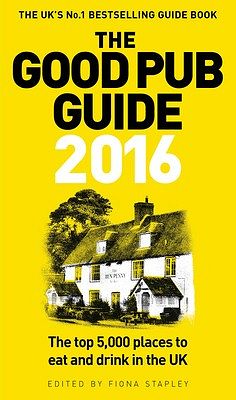 The Crown and Shuttle (Shoreditch, London)
226 Shoreditch High Street, Shadwell, E1 6PG
A beautiful, rustically modern pub situated on Shoreditch High Street, The Crown & Shuttle makes for a very stylish Sunday lunch. Their Sunday menu includes an aged Angus burger, topped with shaved pastrami as well as every dad's favourite – smoky bacon! If you're feeling extravagant you can even upgrade Dad's standard chips to the Parmesan aioli fries, although make sure you leave room for their mouth-watering peanut butter and chocolate tart for dessert.
The Dukes Head (Putney, London)
8 Lower Richmond Road, SW15 1JN
Situated in a gorgeous grade II listed building overlooking the River Thames, this elegant, yet quirky pub, has stood here for nearly 150 years. Their prime British burger is served in a Viennoise bun with cheese and ale onions – the perfect combination of tradition and luxury. They also pride themselves on serving both triple cooked and sweet potato chips, so Dad can choose to indulge in one of their decadent sides whilst sipping on his beer. The seasonal menu only offers meat which is sourced within the UK, so you can enjoy your indulgence guilt-free!
The Salisbury Arms (Edinburgh)
58 Dalkeith Road, Craigmillar, EH16 5AD
At The Salisbury Arms Dad will be spoiled for choice as their menu features two burger options. Choose between the homemade British beef burger, served with smoked Irish Cheddar, gherkin and mustard mayonnaise, or the Wagyu burger, which comes with crispy onions and sweet potato fries. If you're feeling extra-extravagant you could even treat him to a rump, rib-eye or Fillet steak, and with a garden allowing al fresco dining on warmer days, what's not to love?
334 Glossop Road, S10 2HW
If you're looking for somewhere slightly edgy to take Dad this Father's Day, this is definitely the one to go for. The Harley is home to the Twisted Burger Company, the creators of the UK's first ever bacon burger, the 'Rasher's Delight', along with other cheeky combinations such as the 'Holy Cluck' chicken burger, and the vegetarian 'Hallouminati' burger. They even have a Sunday dinner burger, 'The Moist Maker', which can be made from beef, chicken or falafel and includes stuffing, hash brown, Yorkshire pudding and gravy. With a strong focus on music and some rather illicit vibes, this is the place to take your wannabe rock star dad to reminiscence on his band days this Father's Day.
60 Beech Road, M21 9EG
For a pub with more of a warm, homely feel, The Parlour is the one for you. Their menu features both a falafel burger with raita, as well as a homemade beef burger with bacon, caramelised onion, brie and sweetcorn – hearty and comforting, whilst still offering an interesting twist to the classic burger. Whilst their Sunday menu doesn't feature either of their burgers, if you're looking to take Dad out on Father's Day itself, it does have a variety of roasts, all of which are served with roast potatoes, honey roast parsnips, roasted baby carrots, herb buttered greens and a giant Yorkshire pudding. All hearty, wholesome meals, this is the perfect place to take Dad for a good, home-cooked meal in an invitingly cosy environment.
Want to explore more great pubs? Check out The Good Pub Guide 2016 here.