There's something completely satisfying about stirring up a warming, one-pot feast that has the power to nourish and revive you after a long day. We've rounded up 10 of our most comforting recipes for you to tuck into as the weather gets colder.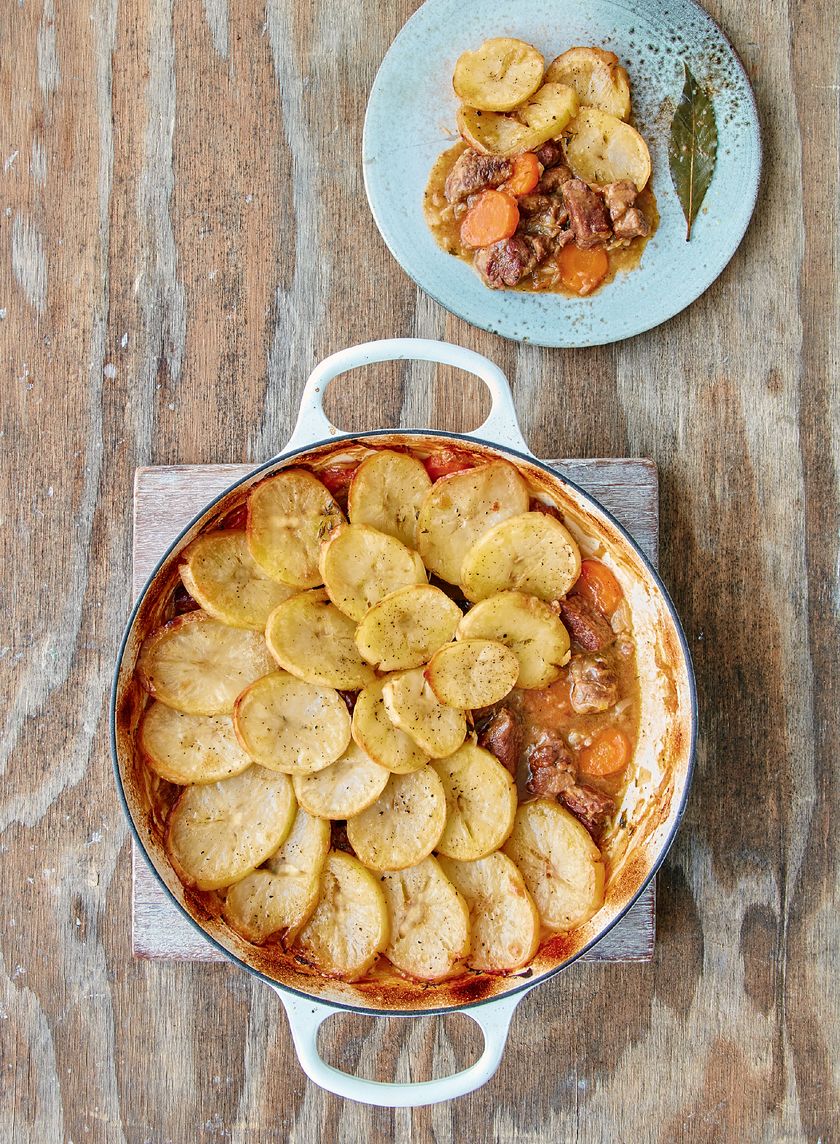 Irish Stew from Classic by Mary Berry
With a topping of sliced potato and a rich, meaty base, Mary Berry's Irish Stew is the original easy one-pot warmer. 
Buy your copy of Classic here.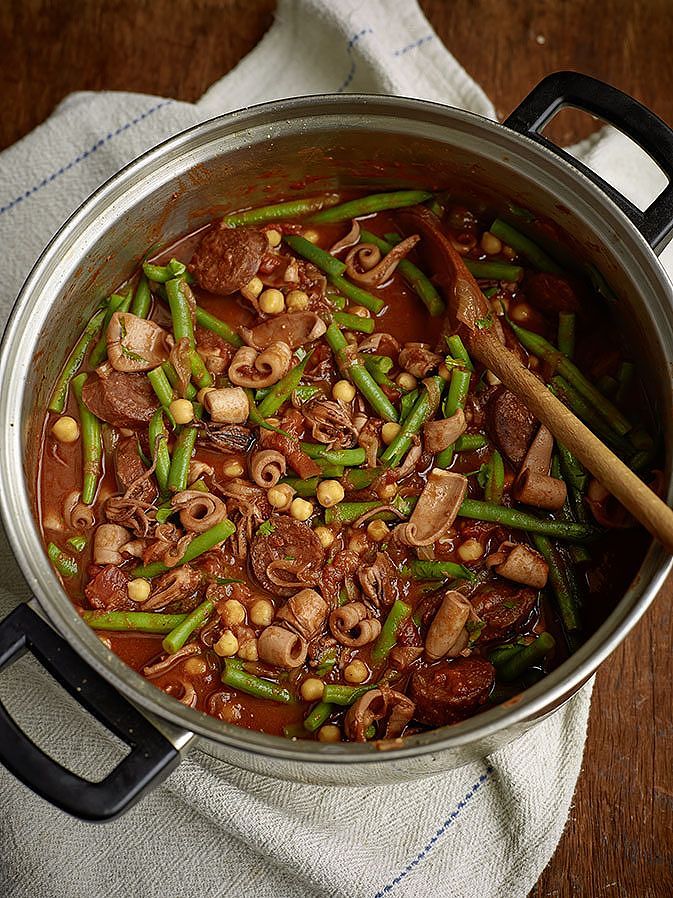 Squid, Chorizo and Chickpea Cocido from One Pot Wonders by Lindsey Bareham
Looking for a new way to showcase squid? You've got to give this Spanish-inspired dish a try. This recipe comes from Lindsey Bareham's One Pot Wonders, a must-have cookbook for any one-pot fanatic.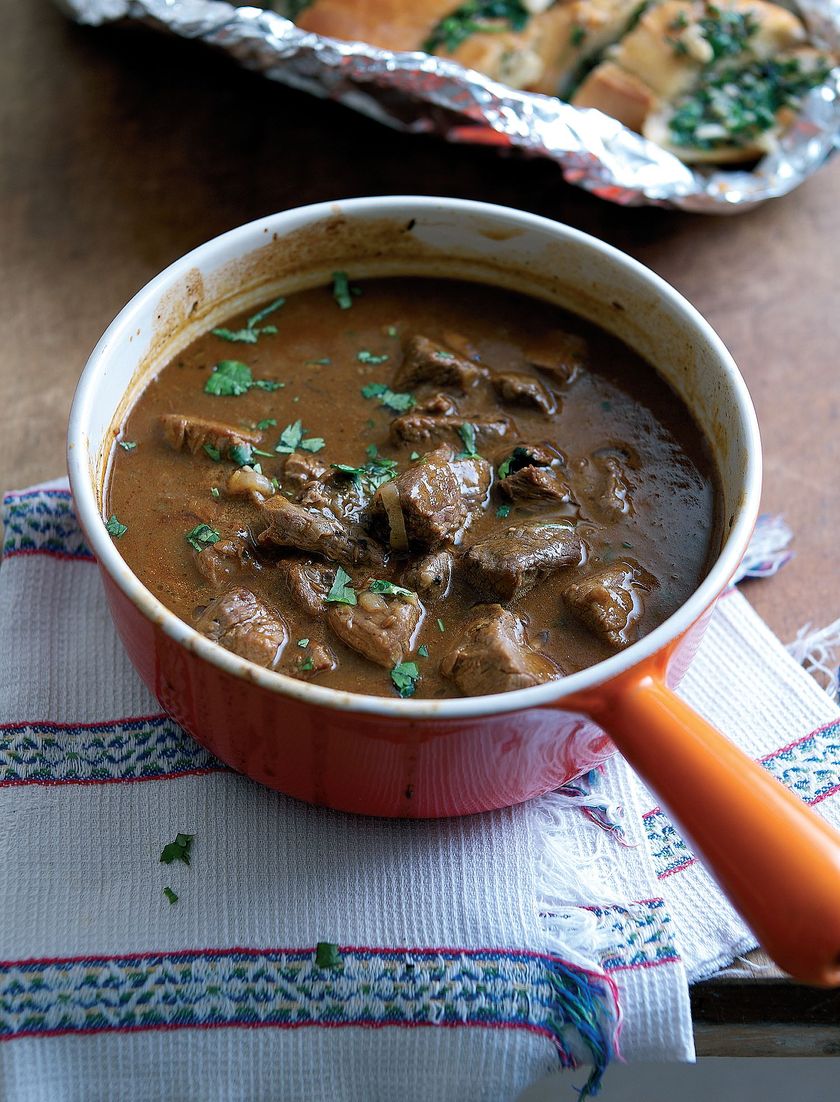 Slow-cooked Spicy Lamb from Stuffed Vine Leaves Saved My Life by Nadia Sawalha
If you have a bit of time on your hands, there's no better way to spend it than cooking up this warmly spiced lamb one-pot dish. Delicious served with mounds of fluffy rice. 
Buy Stuffed Vine Leaves Saved My Life here.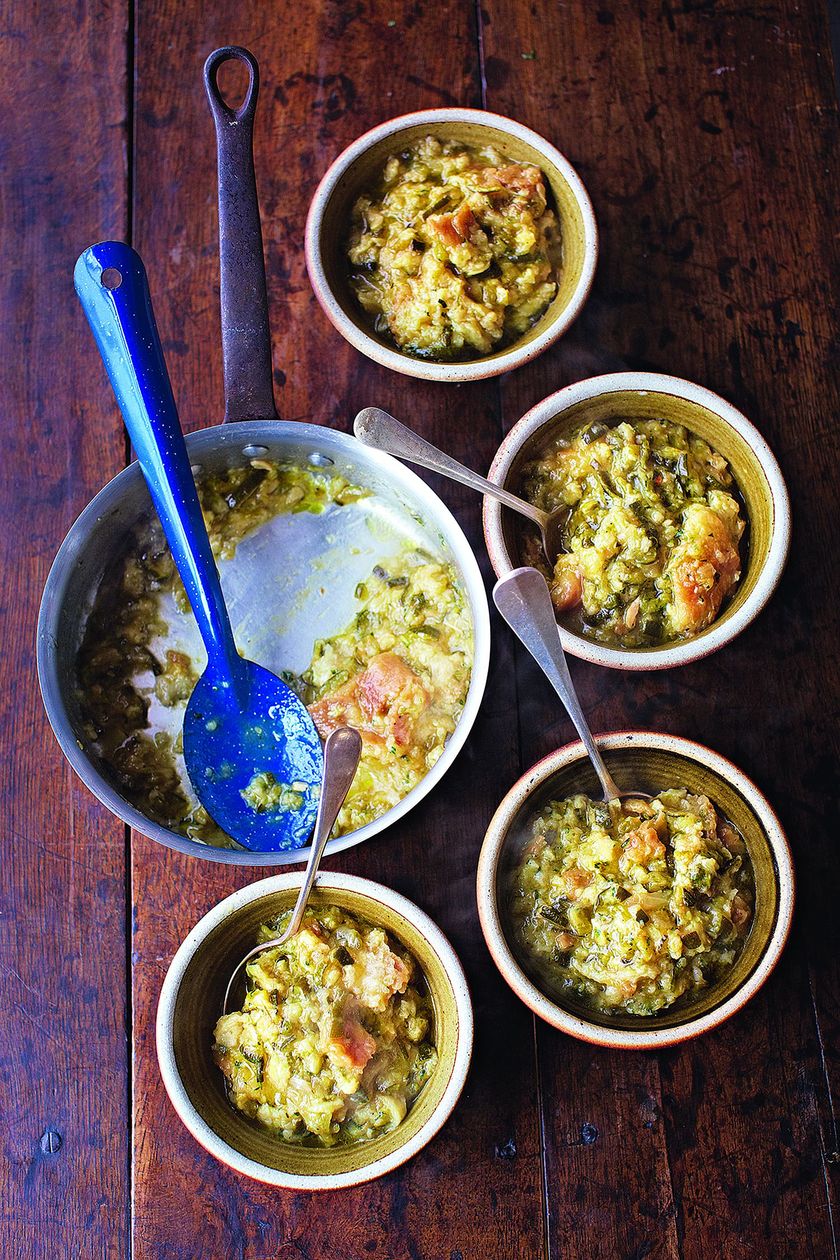 Pappa alle zucchine from Save with Jamie by Jamie Oliver
This purse-friendly courgette and bread soup recipe does both your wallet and your washing up pile a favour. Courgettes are listed in this recipe, but Jamie recommends using whatever is in season.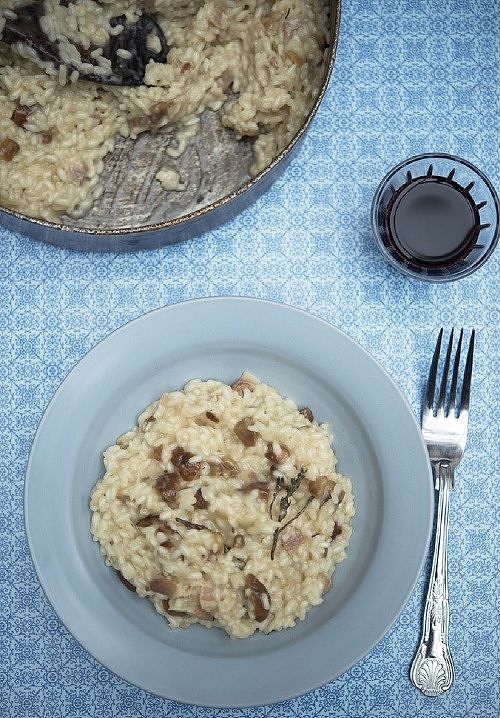 Chestnut Risotto from A Year in 120 Recipes by Jack Monroe
The flavours of chestnut, bacon and thyme combine in this recipe to make one of the most autumnal risottos around. A must for the chillier days.
Buy A Year in 120 Recipes here.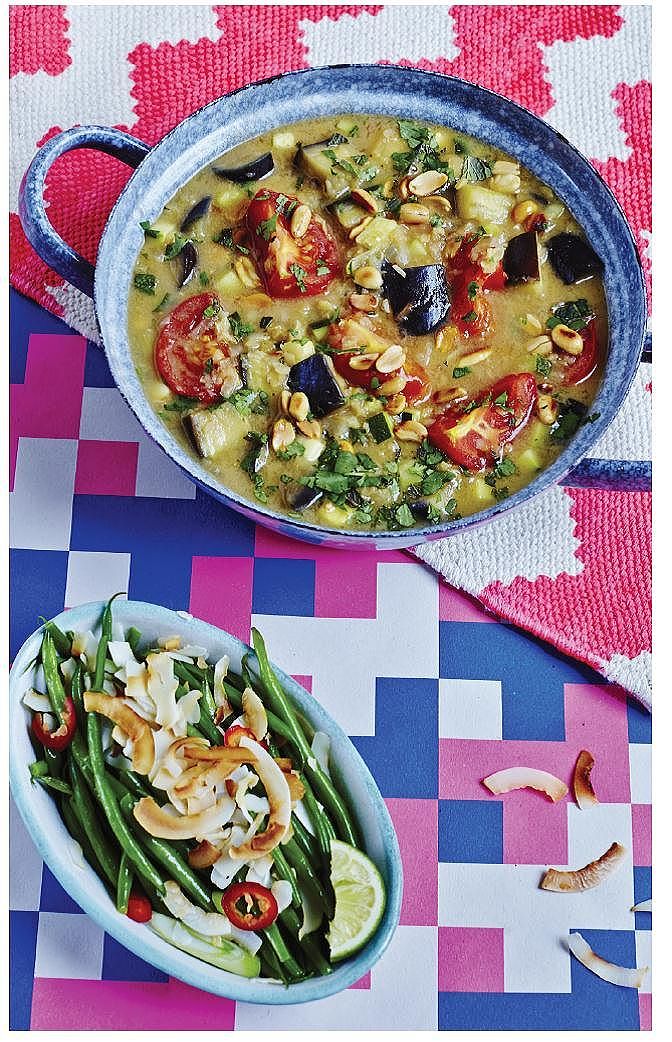 Courgette and Aubergine Curry from The Art of Eating Well by Melissa and Jasmine Hemsley
This fragrant curry promises to nourish and revive. Loaded with extra veggies and cold-busting ingredients like ginger and garlic, it will set you up to take on the colder months.
Buy The Art of Eating Well here.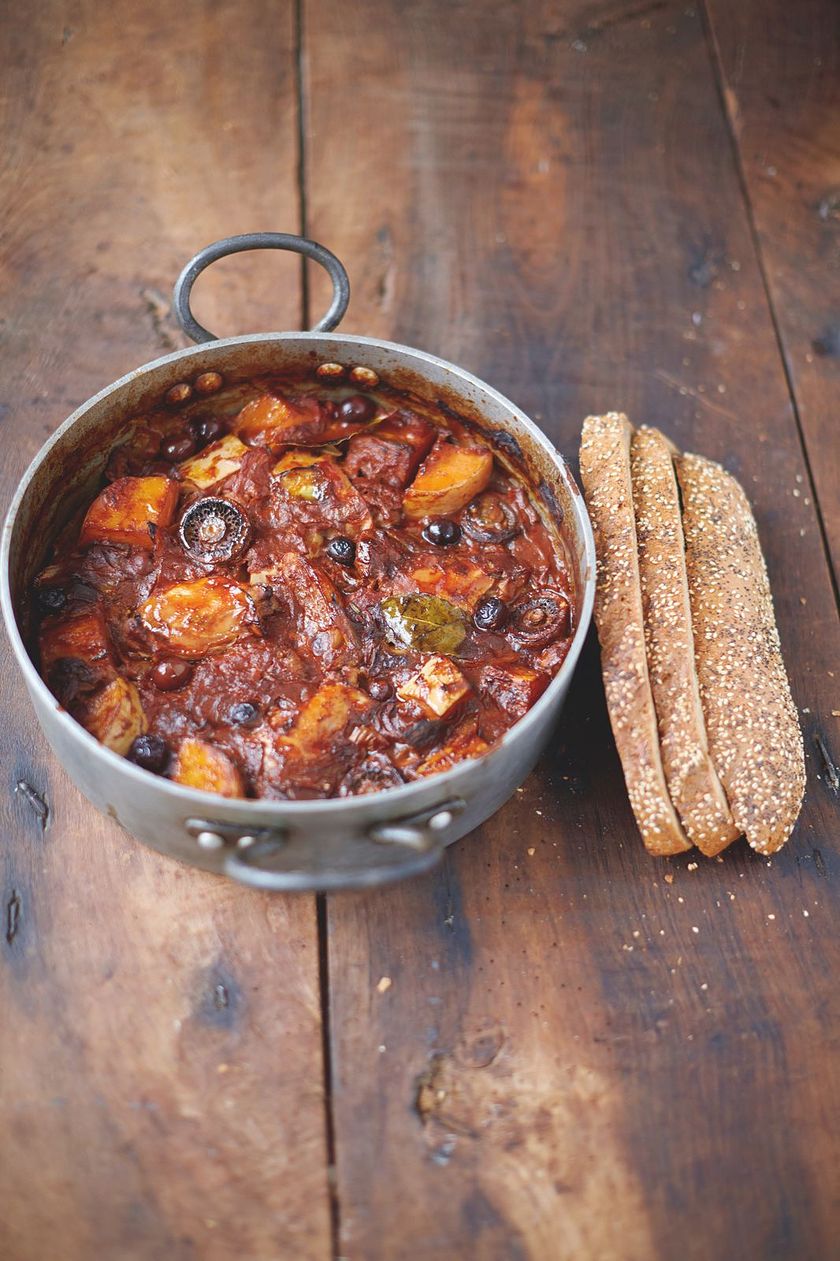 Chicken and Squash Cacciatore Mushrooms, Tomatoes, Olives, Bread from Everyday Super Food by Jamie Oliver
This recipe packs three of our 5-a-day and a promise to leave you with that warm, fuzzy feeling that only a delicious one-pot supper can impart.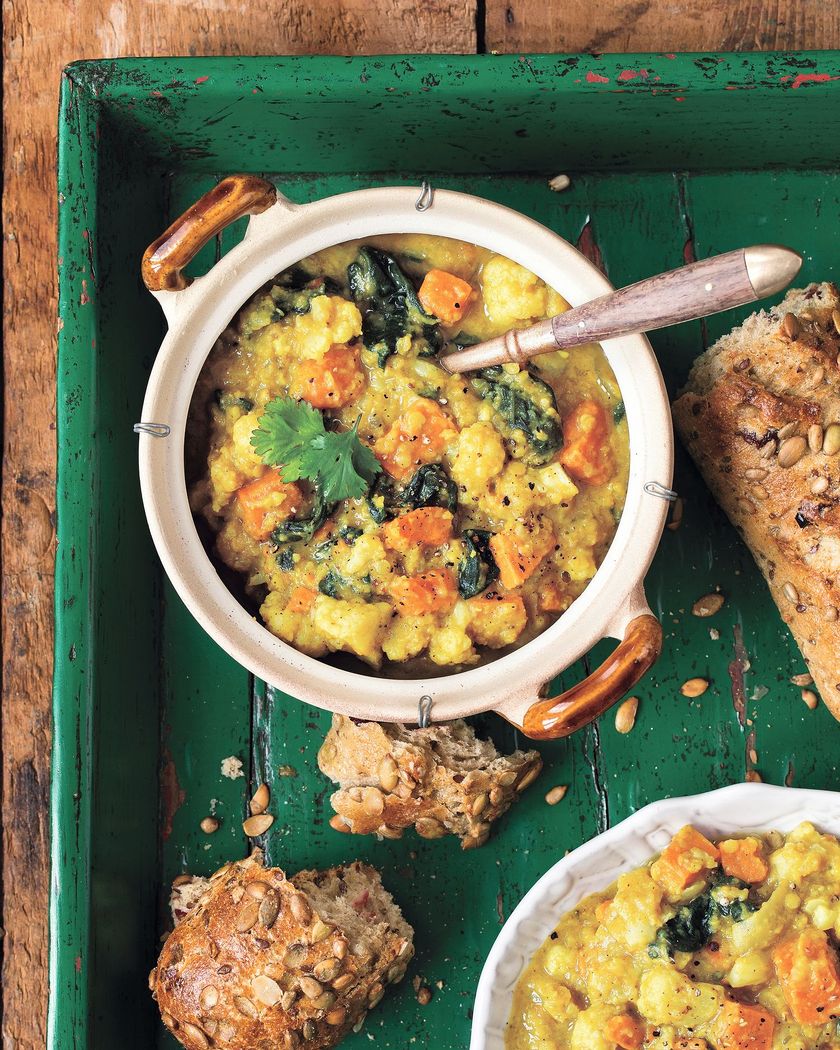 Indian Lentil-Cauliflower Soup from Oh She Glows by Angela Liddon
Simple, delicious and completely satisfying. This soup ticks all the boxes for a restoring post-work dinner. Plus it makes for great leftovers, so make sure you make enough for lunch the next day too.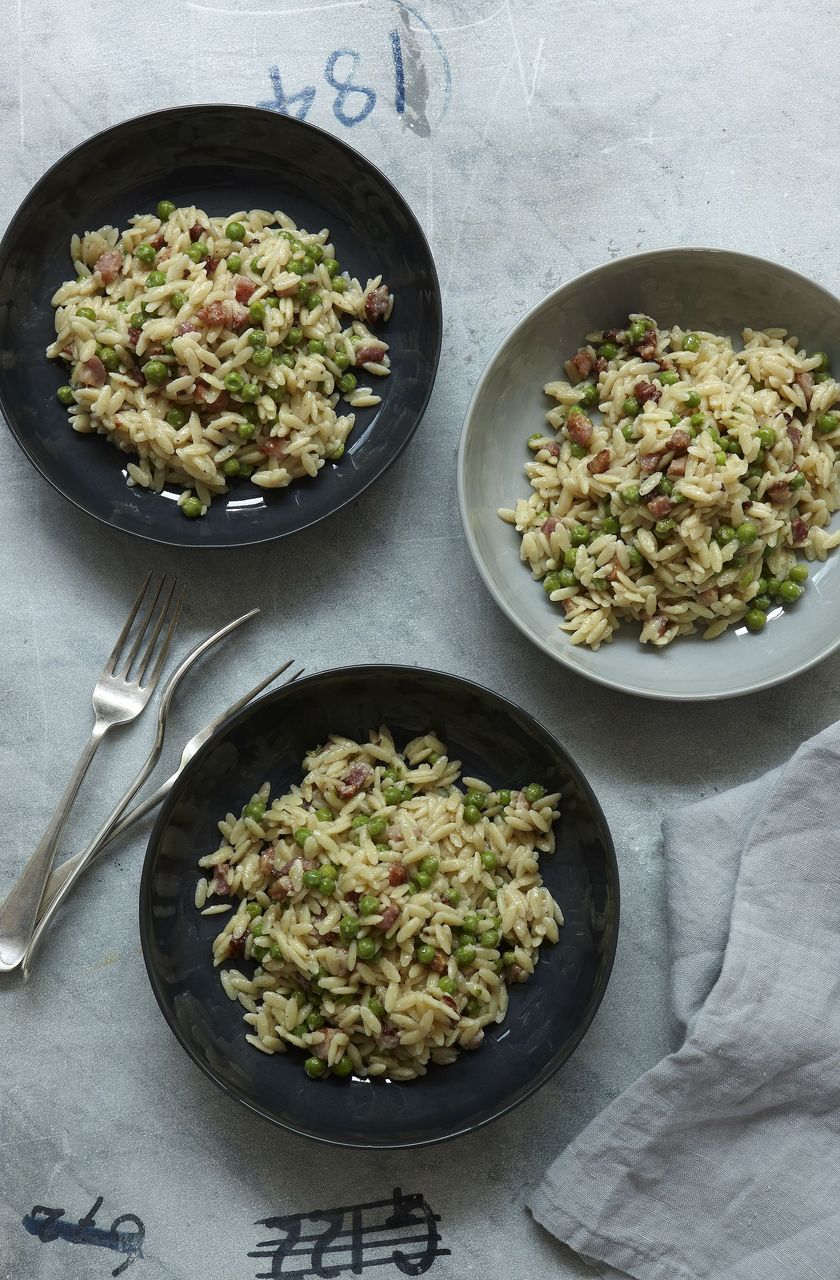 Pasta Risotto with Peas and Pancetta from Nigellissima by Nigella Lawson
This clever recipe from Nigella Lawson's Nigellissima provides all the satisfaction of a risotto, without any of the constant stirring. By swapping in orzo pasta, this recipe cuts down on the cooking time and the need to stir - the perfect midweek one-pot!
Buy your copy of Nigellissima here.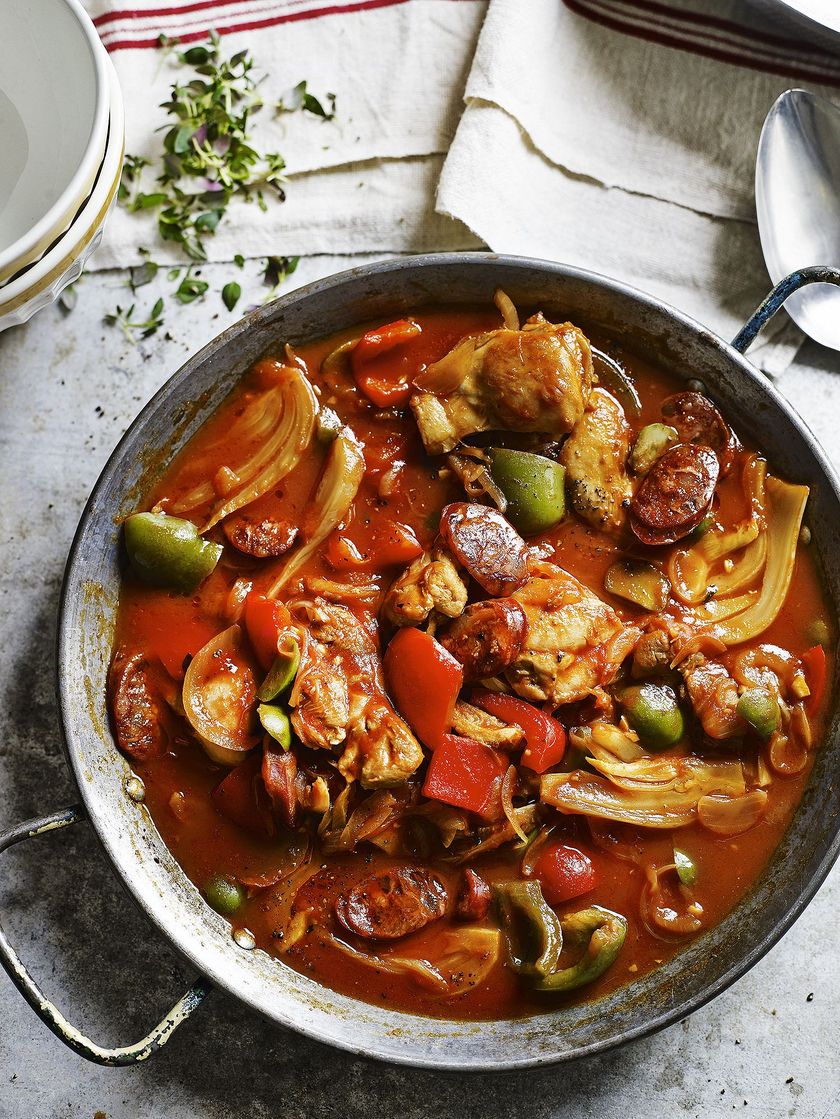 Spanish Chicken Stew from Feelgood Family Food by Dean Edwards 
This low-maintenance stew is one to warm the cockles on a cold and dark evening. Full of the sunny flavours of Spain, you'll find this dish warms you up in no time.