Frobscottle from The BFG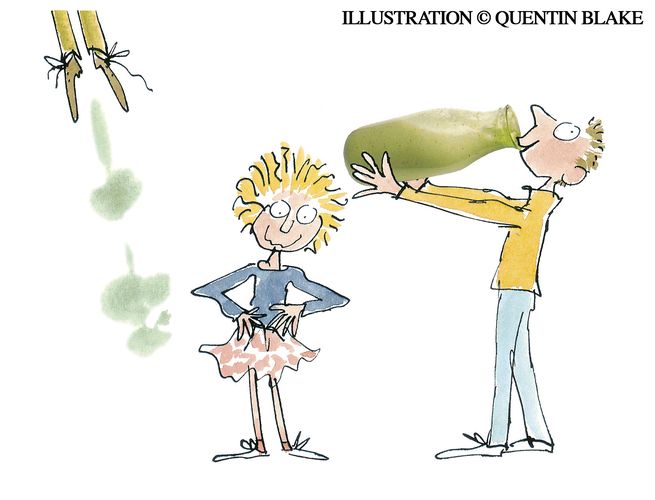 Make the BFG's favourite drink at home - Frobscottle!
Find more Roald Dahl inspired recipes get your mitts on this book.
For how many?
Makes 4-6 glasses
Ingredients
8

kiwi fruits, peeled

1 1/2

lime, juice

200ml

lemonade

100ml

raspberry Drinking yoghurt

300ml

cream soda

1

Effervescent vitamin C (plain)
Instructions
1. In a food processor, liquidise the kiwis with the squeezed lime juice.
2. Push the pulp through a sieve into a large jug (a few seeds will escape, this doesn't matter).
3. Add the drinking yoghurt and mix.
4. Gradually mix in the lemonade.
5. Finally pour in the cream soda and mix.
6. Let the children drop the vitamin tablet into the jug. Watch and then serve immediately.
N.B. If you wish to substitute drinking yoghurt with ordinary yoghurt add during step 1, when you liquidise the kiwis.
The kiwis may also be substituted with tinned gooseberries in syrup. 50g gooseberries = 1 kiwi fruit. A drop of green food colouring will improve the colour.