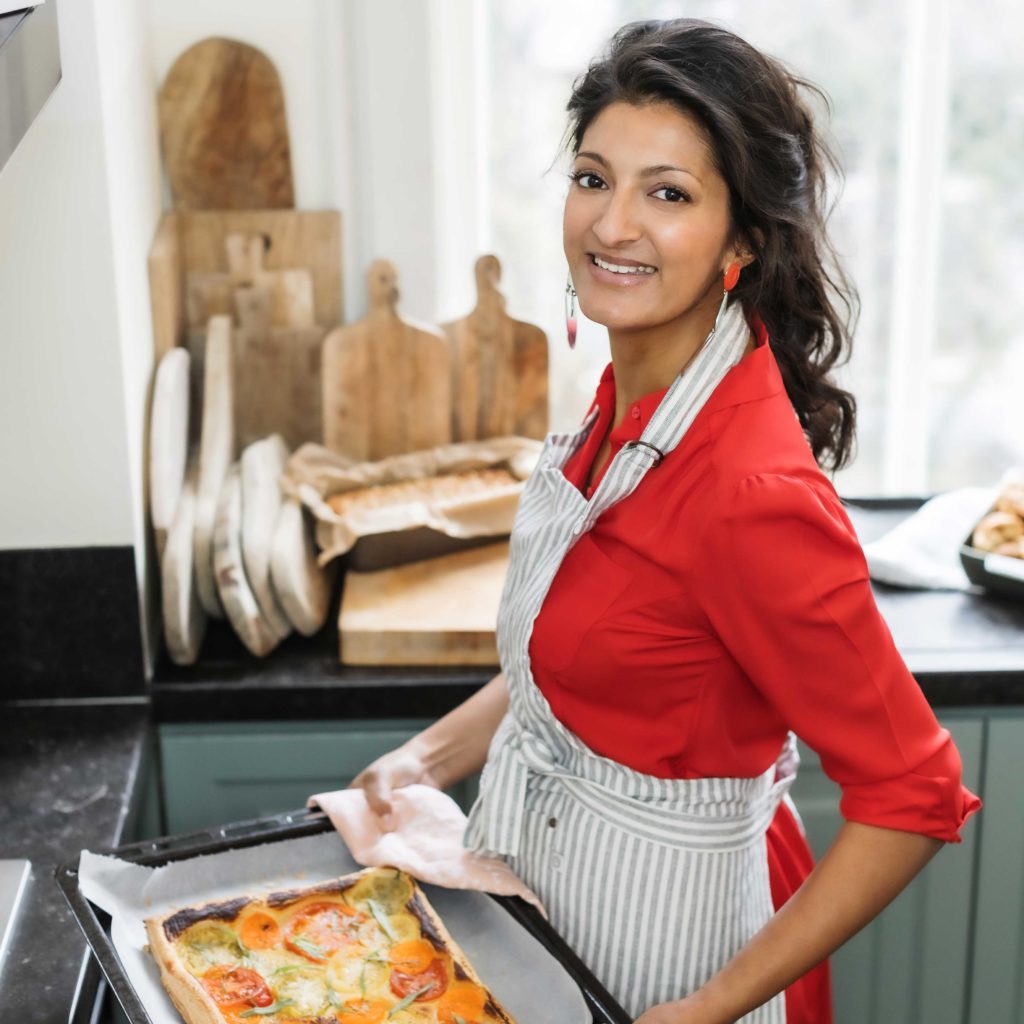 Dinner with Rukmini
Browse all of the recipes in Rukmini Iyer's cookbooks by ingredient.
Preview
Za'atar Spiced Meatballs with Tomatoes and Bulgur
Introduction
These simply spiced meatballs with parsley and feta work beautifully cooked with bulgur wheat and tomatoes for a really lovely all-in-one meal. I like making the meatballs fairly small, to sit on top of the bulgur – you need nothing more than a little natural yogurt alongside to serve.
Ingredients
lamb mince
flat-leaf parsley, leaves and stalks
free-range egg
feta cheese
za'atar
sea salt flakes
bulgur wheat, rinsed
vine cherry tomatoes, halved, with their vines
red onion, thinly sliced
chicken stock
olive oil
lemon, juice only
To serve:
fresh coriander, chopped
natural yogurt
Preview
This recipe is a preview