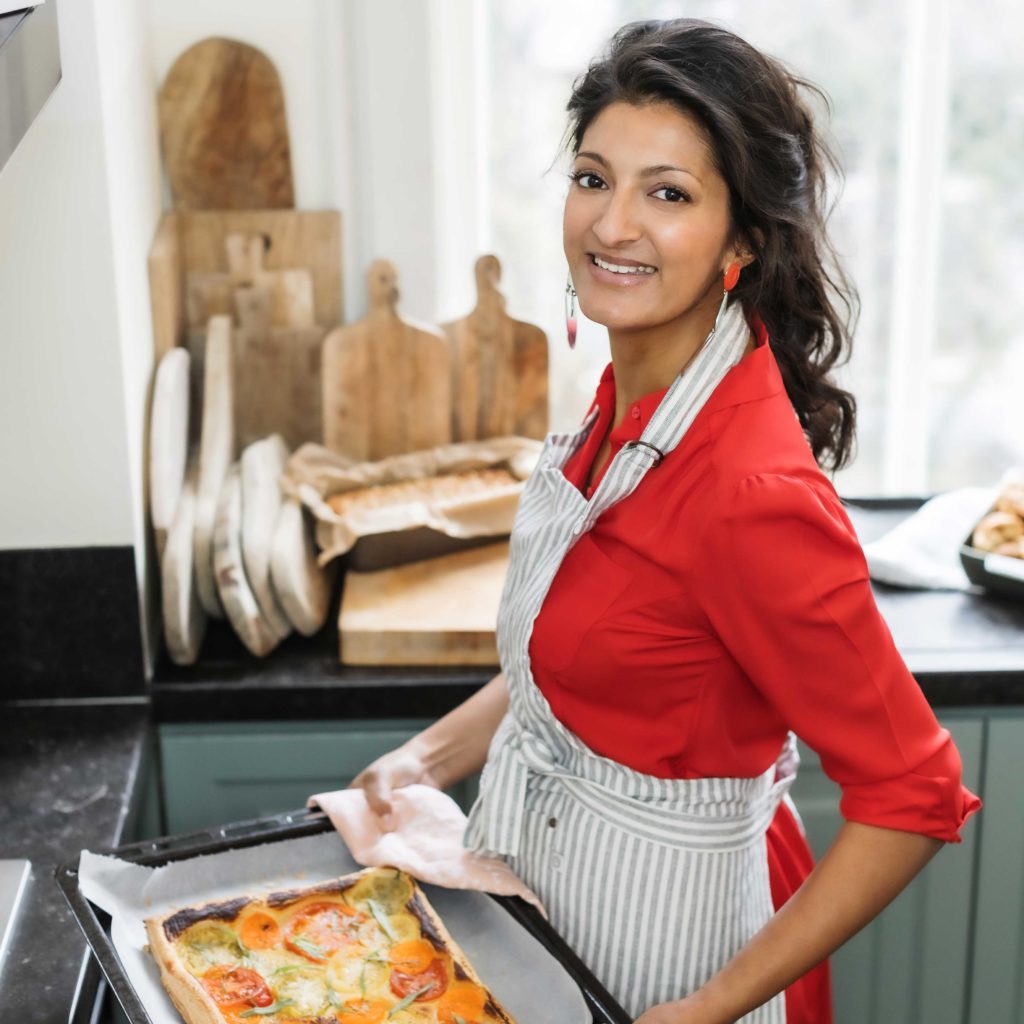 Dinner with Rukmini
Browse all of the recipes in Rukmini Iyer's cookbooks by ingredient.
Preview
Tandoori Roasted Sweetcorn
Introduction
Why should tandoori chicken have all the fun? This is fantastic as a snack or side dish – and if you've got the weather for it, you could certainly cook it on the barbecue rather than in the oven. I like to have this as a 5 p.m. pre-dinner snack with a glass of kefir on the side.
Ingredients
corn on the cob
natural yogurt
garlic, grated
ginger, grated
butter
Storecupboard:
neutral or olive oil
ground coriander
ground cumin
ground turmeric
mild chilli powder
sea salt flakes
Preview
This recipe is a preview