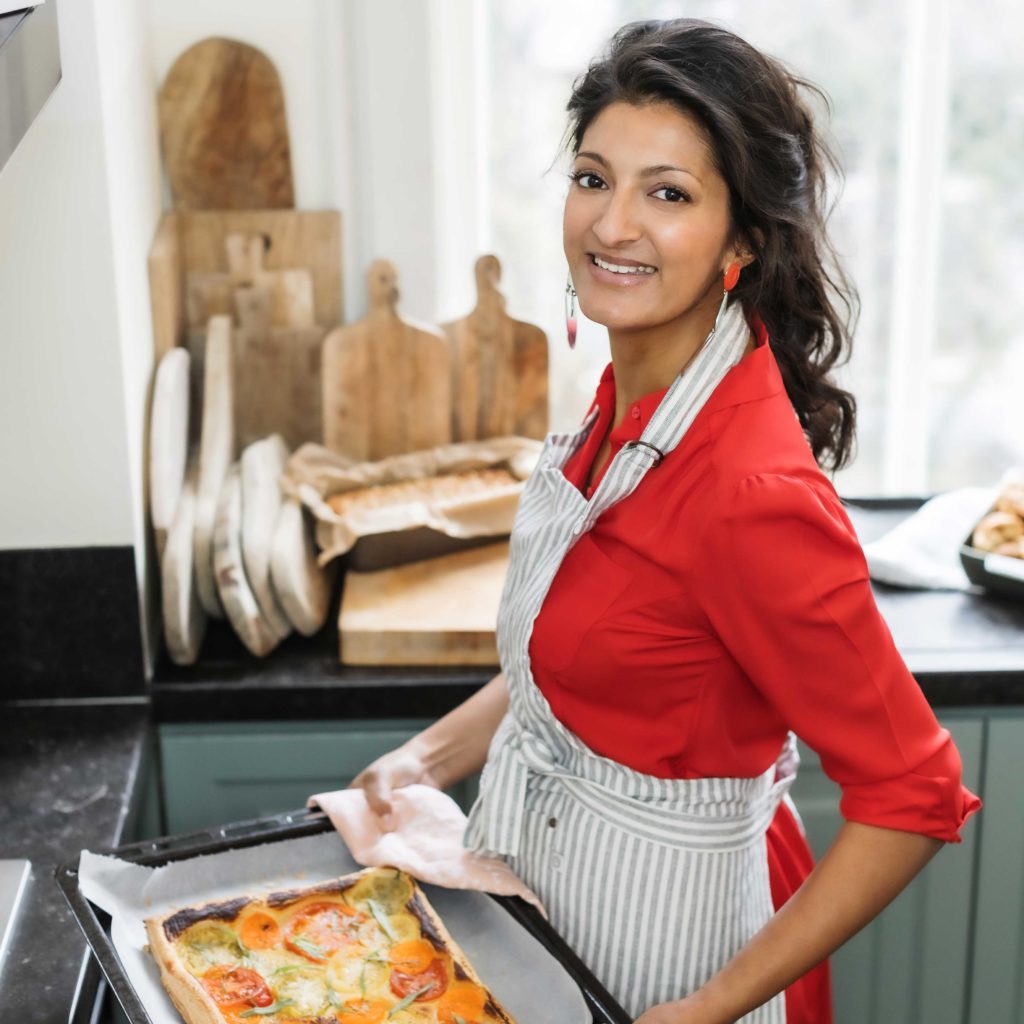 Dinner with Rukmini
Browse all of the recipes in Rukmini Iyer's cookbooks by ingredient.
Preview
Sticky Date, Treacle and Coconut Tart
Introduction
There's something about medjool dates that recalls the sticky, toffee-like fruit that grows in the Narnia of <i>The Magician's Nephew</i>. They're so tactile and yielding and lovely. If you can bear to cook with them instead of eating them greedily from the box, try this recipe.
Ingredients
butter
bay leaves
medjool dates, stoned and torn in half
black treacle
water
puff pastry
flaked coconut (use desiccated if flaked not available)
Preview
This recipe is a preview