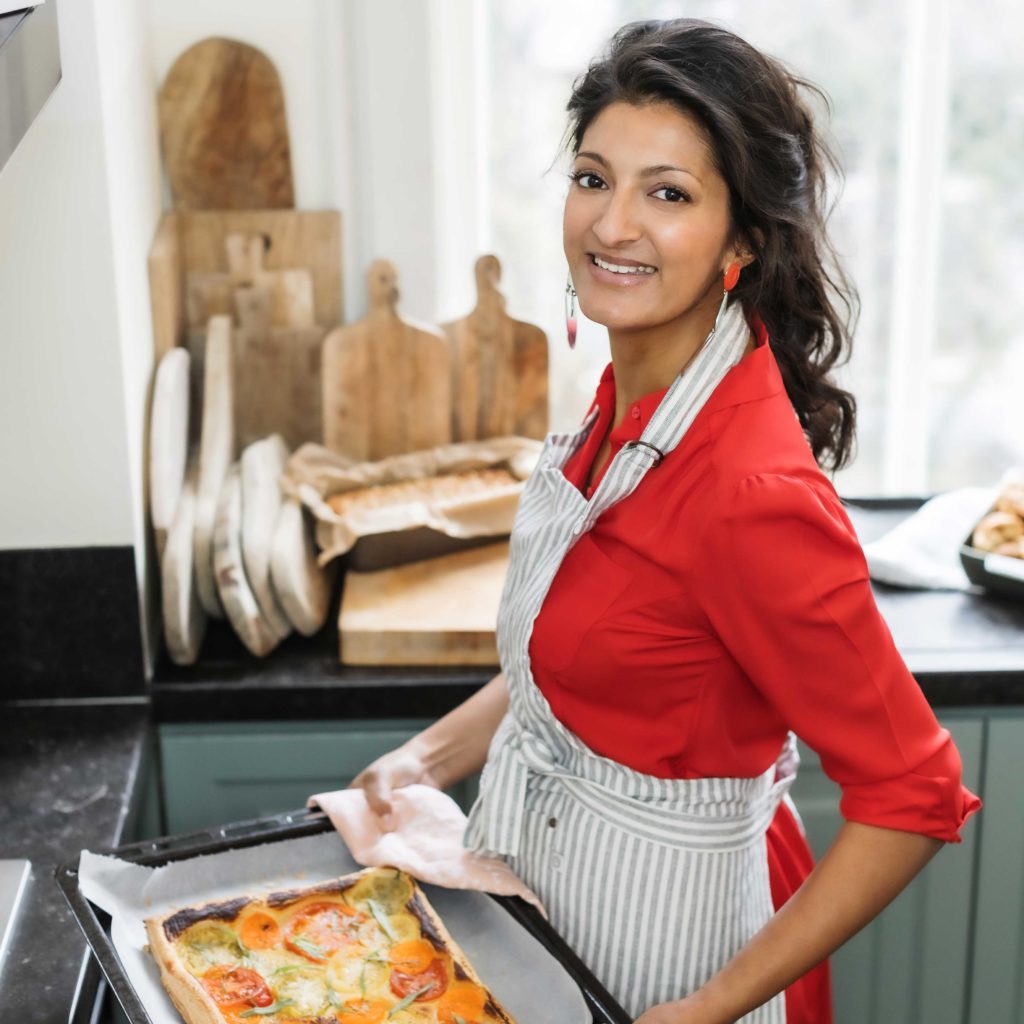 Dinner with Rukmini
Browse all of the recipes in Rukmini Iyer's cookbooks by ingredient.
Preview
Salted Chocolate Chip Cookies
Introduction
My friend Mitul introduced me to these cookies, to which he always adds grated orange zest – spectacularly good for fans of chocolate orange. This is the simplest version, but by all means add grated orange zest if you wish. As fans of Tony's Chocolonely bars will know, the salt makes these ridiculously addictive.
Ingredients
plain flour
baking powder
sea salt flakes, crumbled
vegan dark chocolate chips (70% cocoa solids) or 100g dark chocolate, chopped into small chunks
soft light brown sugar
olive oil
water
sea salt flakes, to finish
Preview
This recipe is a preview
More Afternoon Tea Recipes
---