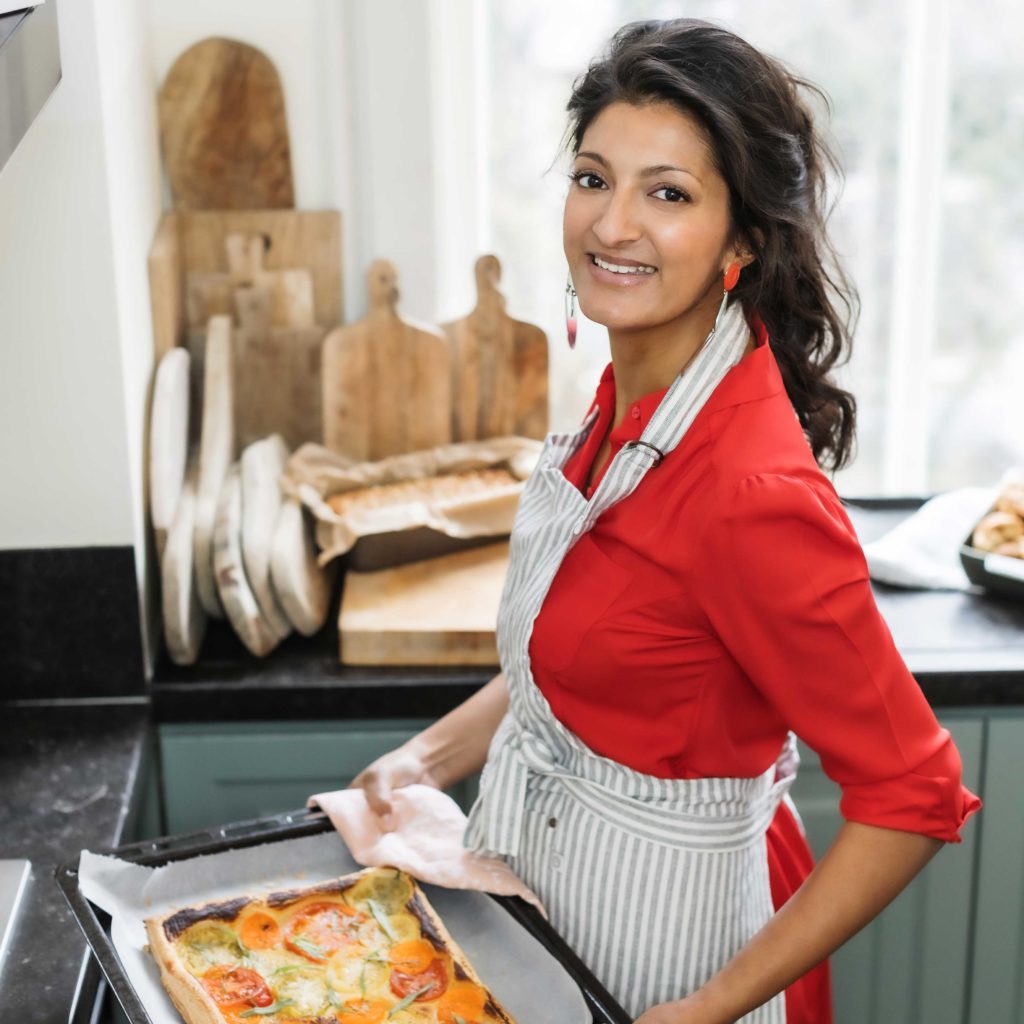 Dinner with Rukmini
Browse all of the recipes in Rukmini Iyer's cookbooks by ingredient.
Preview
Salted Chocolate and Raspberry Lamingtons
Introduction
Lamingtons are a classic Australian cake – a simple sponge, topped with chocolate and coconut. Opinion is divided as to whether they should include jam – I rather like it with, so have included it here. A tiny bit of the country's favourite Vegemite adds a grown-up, salted edge to the dark chocolate ganache – I could happily eat half of these all by myself.
Ingredients
caster sugar
softed unsalted butter
free-range eggs
self-raising flour
baking powder
raspberry jam
For the icing:
dark chocolate (minimum 70% cocoa solids)
unsalted butter
Vegemite
To decorate:
coconut flakes
Preview
This recipe is a preview