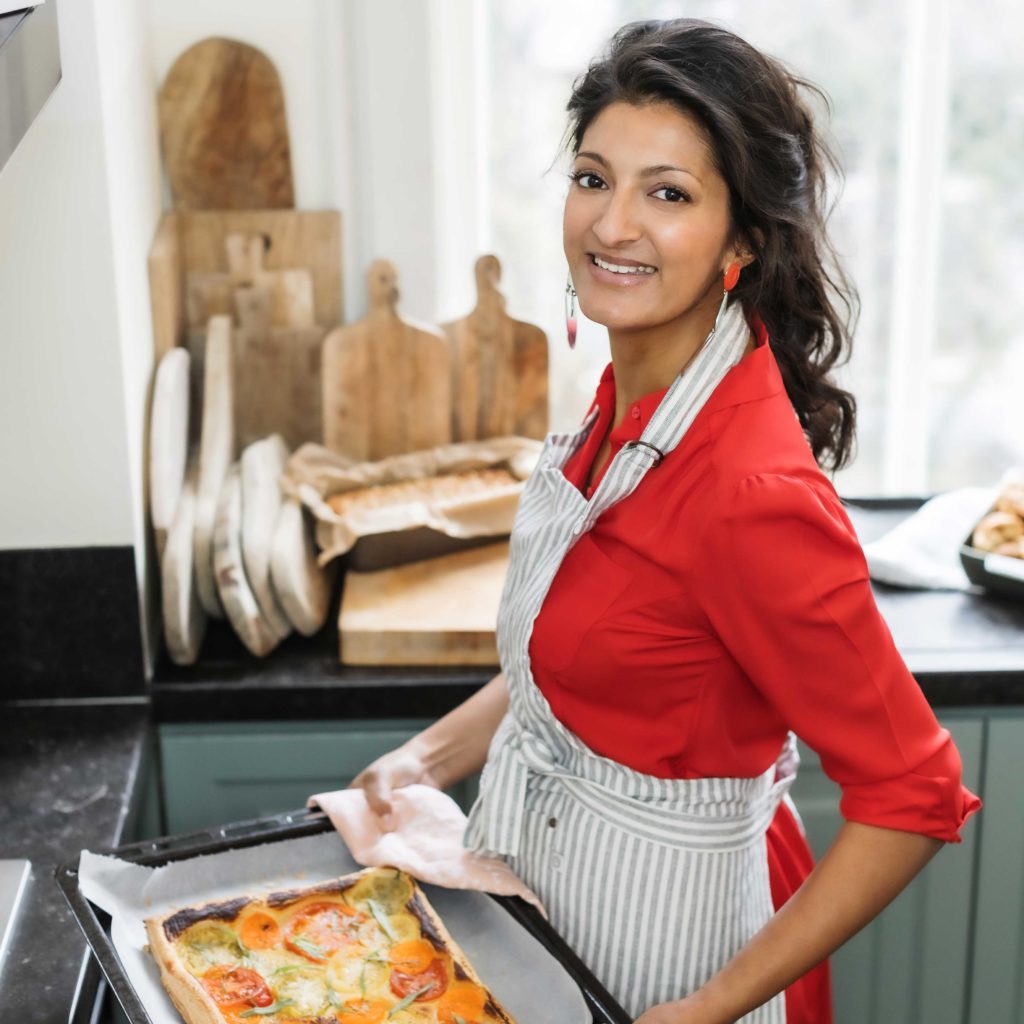 Dinner with Rukmini
Browse all of the recipes in Rukmini Iyer's cookbooks by ingredient.
Preview
Saffron Pearl Barley, Rainbow Vegetables and Gremolata
Introduction
One of my friends meticulously cuts up mountains of vegetables for soup every other week or so and this dish is inspired by his recipe. I like the addition of a good amount of pearl barley, so this thick soupy-stew is a meal in itself. The gremolata-style mixture of garlic, lemon zest and parsley to finish really makes this dish – reserve a spoonful to put on each bowl just before serving.
Ingredients
good saffron (I like Belazu)
vegetable stock
pearl barley, rinsed
leeks, thinly sliced
fennel, thinly sliced
red peppers, roughly chopped
carrot, roughly chopped
chickpeas, drained
sea salt flakes, to taste
For the dressing:
garlic, finely chopped
lemon, zest and juice
olive oil
flat-leaf parsley, finely chopped
Preview
This recipe is a preview