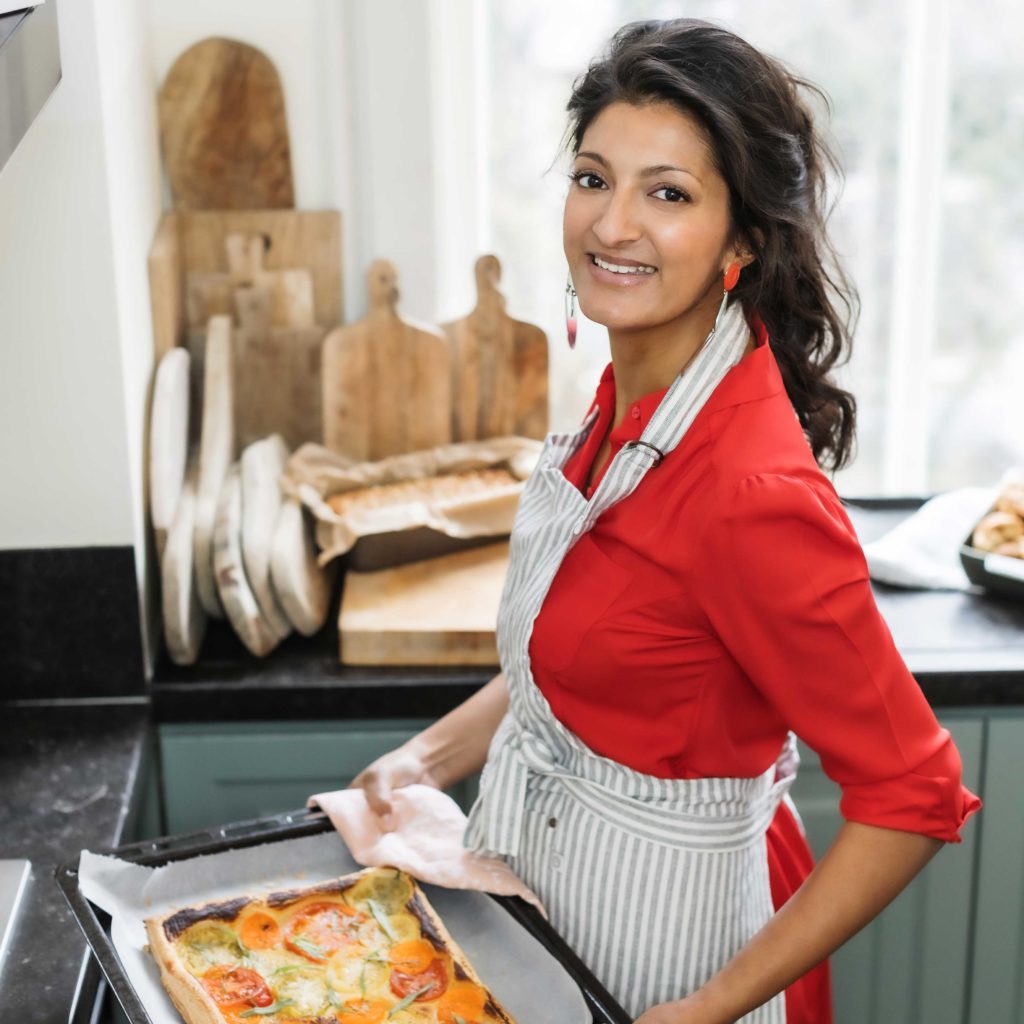 Dinner with Rukmini
Browse all of the recipes in Rukmini Iyer's cookbooks by ingredient.
Preview
Roasted Mushrooms with Artichokes, Basil and Giant Cous Cous
Introduction
This dish is guaranteed to become a weeknight staple, but it's certainly special enough to make if you've got people to lunch at the weekend too. Giant cous cous (wholewheat is much nicer) provides the perfect textural foil to them lemony mushrooms and artichokes. Add crumbled goat's cheese or feta at the end for extra protein if you wish.
Ingredients
chesnut mushrooms, halved
jarred artichokes
onion, finely sliced
garlic, crushed
olive oil (from the artichoke jar)
giant wholewheat cous cous
vegetable stock
Greek yogurt
lemon, juice only
sea salt
fresh basil, roughly torn
Preview
This recipe is a preview