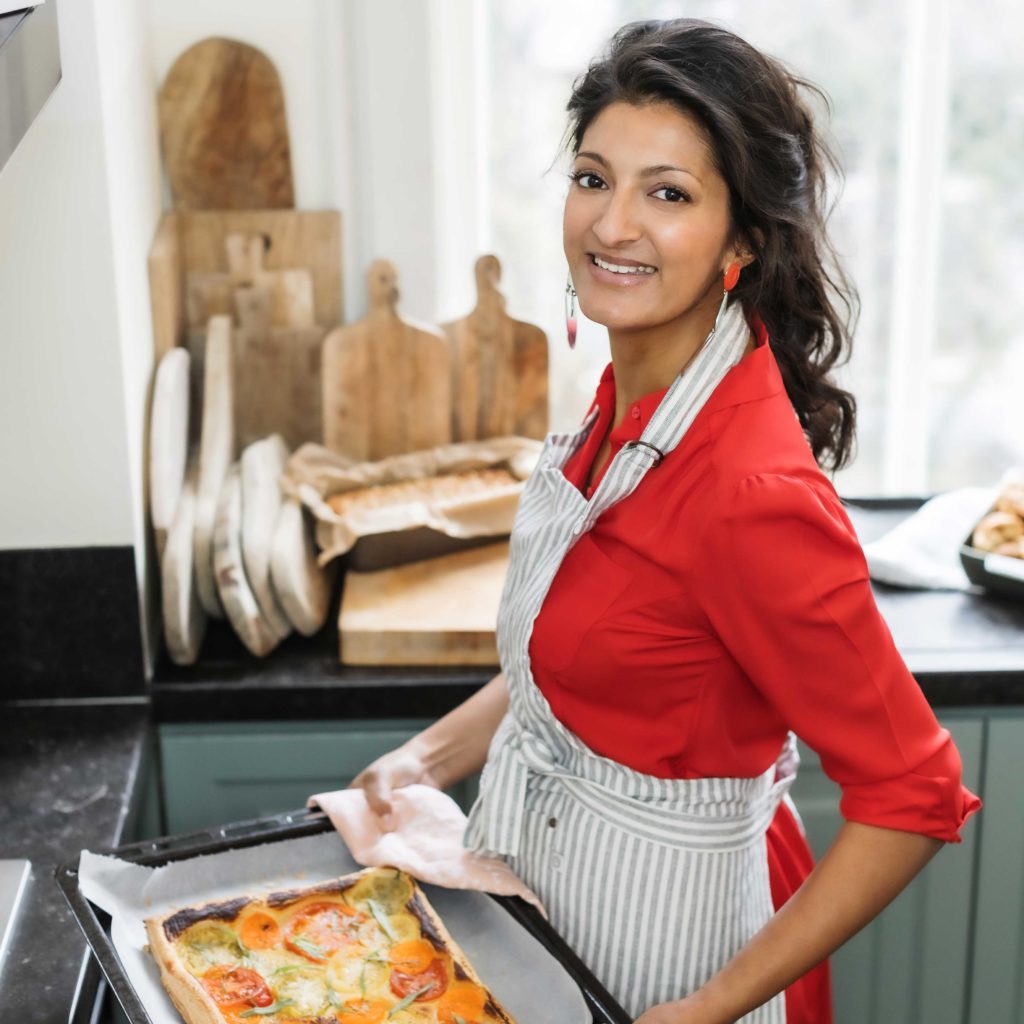 Dinner with Rukmini
Browse all of the recipes in Rukmini Iyer's cookbooks by ingredient.
Preview
Giant Cous Cous with Chorizo, Artichokes, Spinach and Lemon
Introduction
I wish I'd had this recipe when I worked in an office. It's so simple to make, a perfect balance of flavours and textures and tastes even better the next day. If you aren't a fan of chorizo (if not, why not?) or fancy a vegetarian version, see the note below: it's lovely with avocado too. There are fresh greens stirred through at the end, but we took this photograph before that, because it looked so lovely straight out of the oven.
Ingredients
wholeweat giant cous cous
vegetable stock
jarred artichokes, drained
red onion, roughly sliced
diced chorizo, finely chopped
spinach, finely chopped
lemon, zest and juice
sea salt flakes
freshly ground black pepper
Preview
This recipe is a preview
More Recipes from The Quick Roasting Tin
---