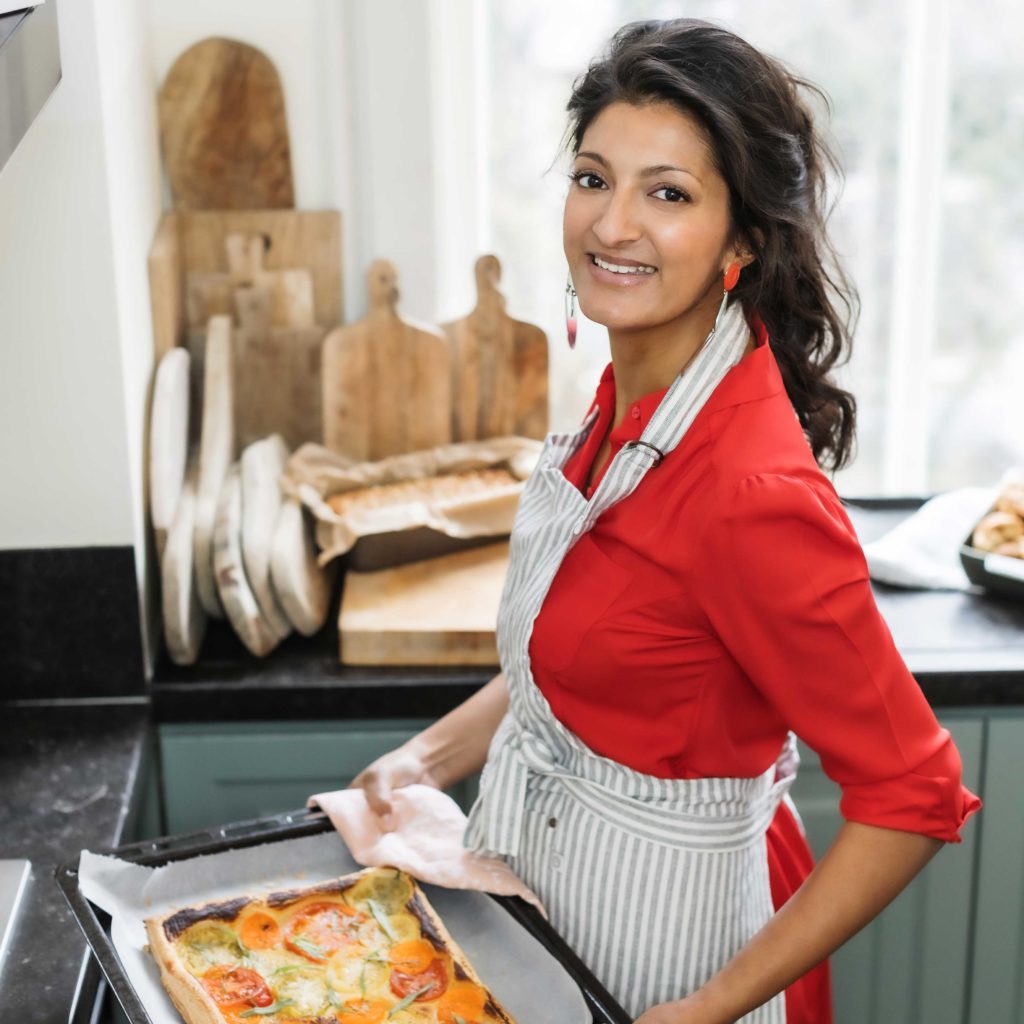 Dinner with Rukmini
Browse all of the recipes in Rukmini Iyer's cookbooks by ingredient.
Preview
Roasted Cauliflower with Mustard, Chilli and Lemon
Introduction
In this recipe, I give my favourite vegetable – cauliflower – the Bengali mustard fish treatment. It takes just minutes to put together, and tastes spectacularly good with parathas. If you're just serving two and fancy doing something creative with leftovers the next day, I recommend blitzing the roasted cauliflower with hot milk or stock until smooth and then heating through on the stove for a warming spiced cauliflower soup.
Ingredients
medium cauliflower, cut into medium florets
small sweetheart cabbage, cut into 3cm chunks
red onion, thickly sliced
natural yogurt
large red chilli, finely chopped
To serve:
lemon, juice only
red chilli, chopped
coriander leaves, to serve
Storecupboard:
grainy Dijon mustard
neutral or olive oil
sea salt flakes, plus extra to taste
Preview
This recipe is a preview
More Recipes from India Express
---