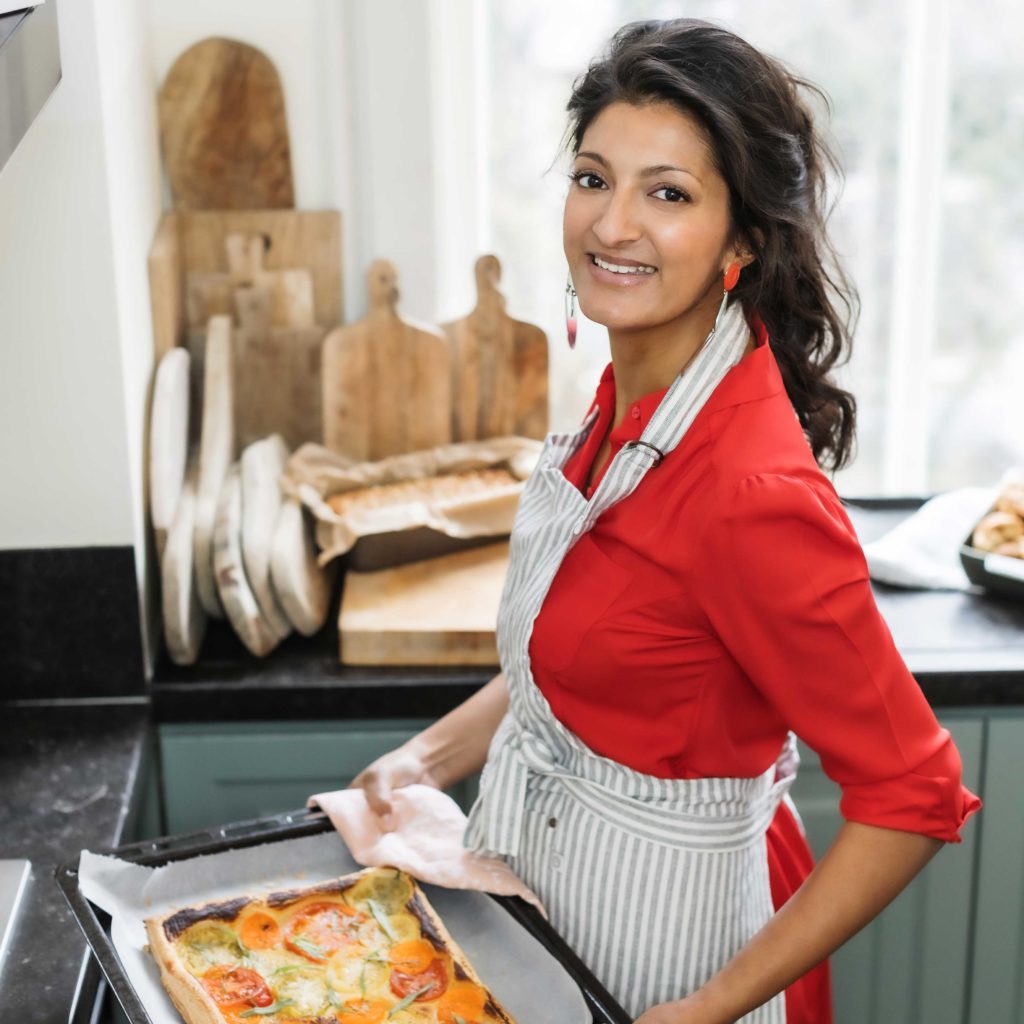 Dinner with Rukmini
Browse all of the recipes in Rukmini Iyer's cookbooks by ingredient.
Preview
Rigatoni al Forno with Pancetta, Artichokes, Crème Fraîche and Parmesan
Introduction
This is my version of Niki Segnit's wonderful pancetta and artichoke pasta in <i>The Flavour Thesaurus</i> – both my favourite cookbook, and my favourite pasta dish. This version has marginally less cheese and cream – I would direct you to her book for the unashamedly delicious and rib-sticking original. My amendments over the years are the result of not usually having enough ingredients, rather than any desire to go low-fat.
Ingredients
cubed pancetta
artichokes, drained (reserve the oil)
white onion, finely chopped
rigatoni
crème fraîche
fresh flat-leaf parsley, finely chopped
sea salt and freshly ground black pepper
Parmesan cheese, grated
panko breadcrumbs
Preview
This recipe is a preview