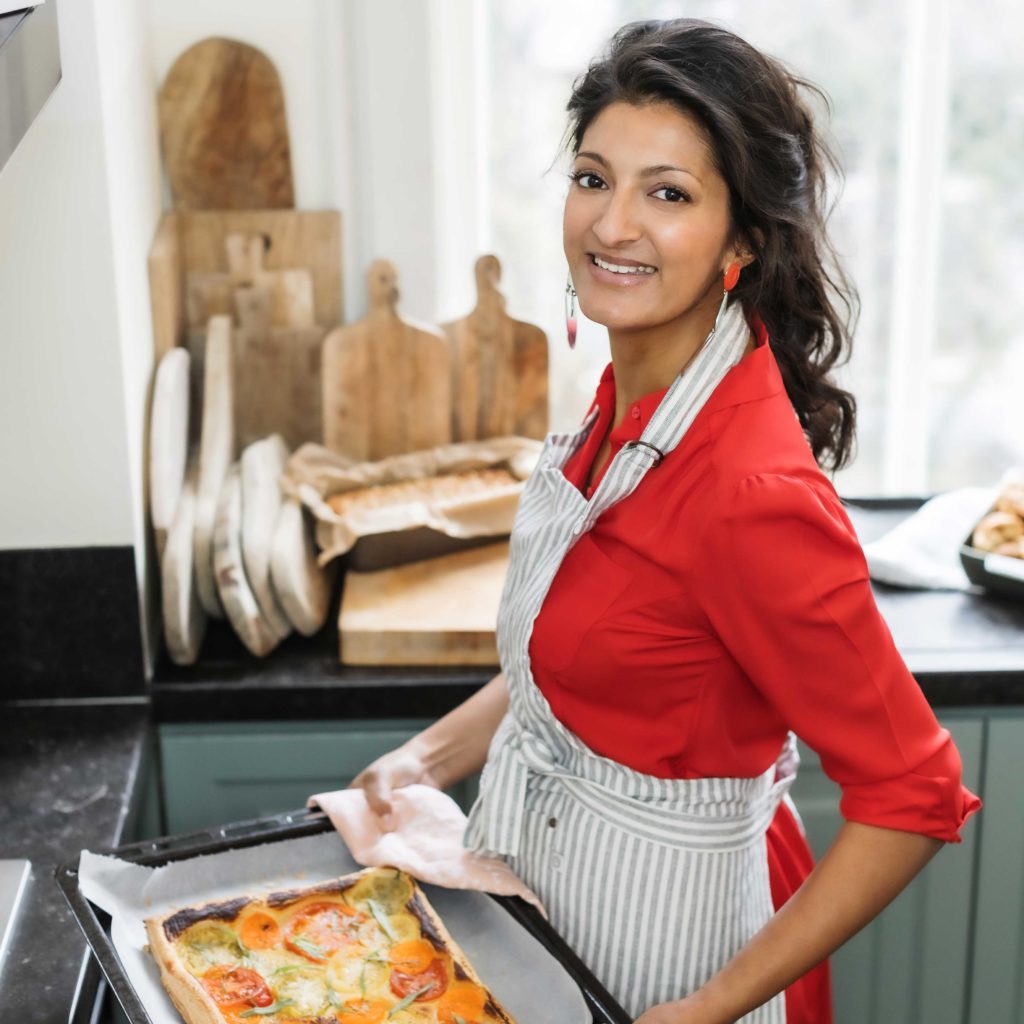 Dinner with Rukmini
Browse all of the recipes in Rukmini Iyer's cookbooks by ingredient.
Preview
Red Pepper, Feta, Basil and Pine Nut 'Burgers'
Introduction
In this recipe, I use the cut halves of red peppers to hold the filling, so what you get is somewhere between a supersized stuffed pepper and a squashable, melted-cheese-filled burger. It reminds me of a scene in The Godfather, where a mobster fries up red peppers to make a simple, but delicious sandwich.
Ingredients
red peppers, halved and deseeded
pine nuts
feta cheese, crumbled
lemon, zest and juice
fresh basil, chopped
fresh red chilli, chopped
Preview
This recipe is a preview