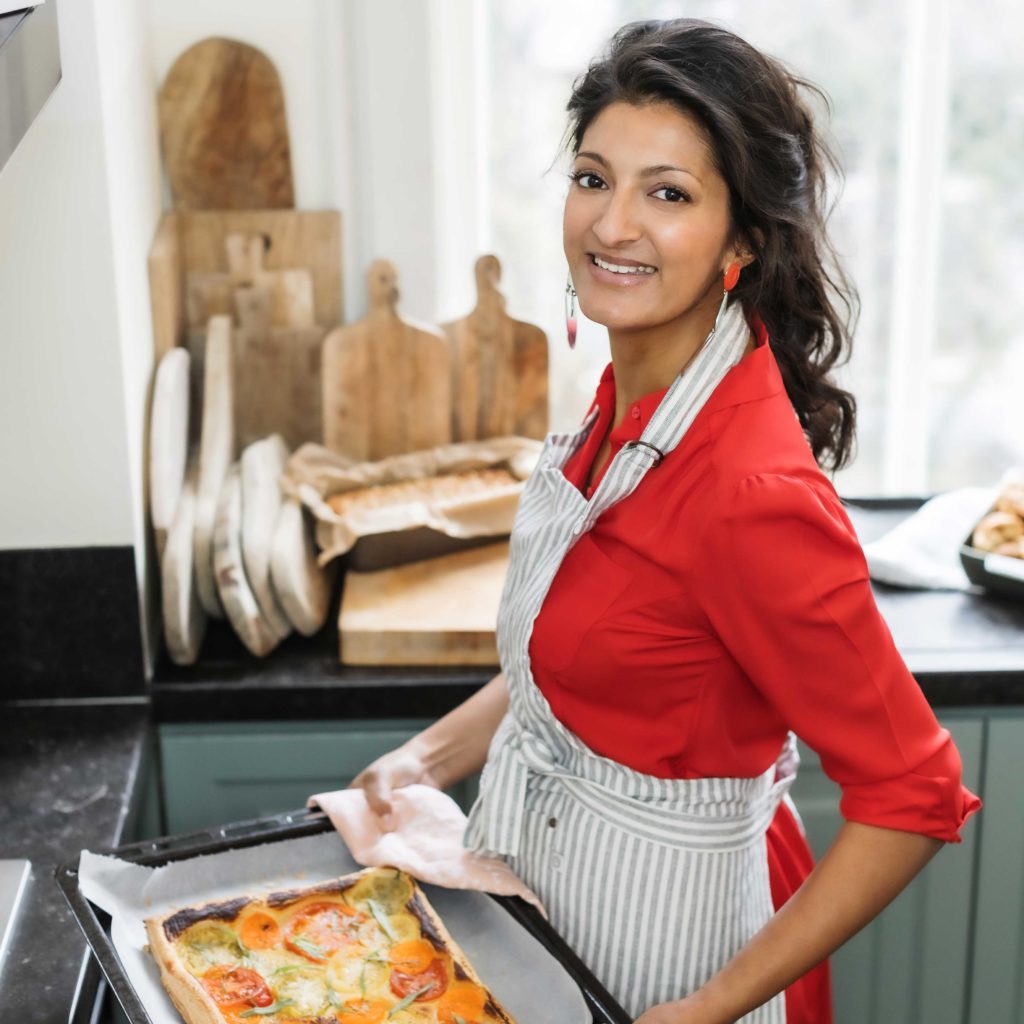 Dinner with Rukmini
Browse all of the recipes in Rukmini Iyer's cookbooks by ingredient.
Preview
Mini Artichoke Tarts with Mushrooms and Dill
Introduction
Ordinary shop-bought puff pastry is almost always vegan – who knew? I didn't until recently, but it's a revelation. These easy little vegan tarts with a filling of mushrooms and artichokes are perfect for lunchboxes or picnics and only need a bit of salad on the side.
Ingredients
ready-rolled vegan puff pastry
mustard
chestnut mushrooms, finely sliced
sliced artichokes, drained, halved to ½cm thick
lemon, juice only
fresh dill, roughly chopped
sea salt flakes
Preview
This recipe is a preview