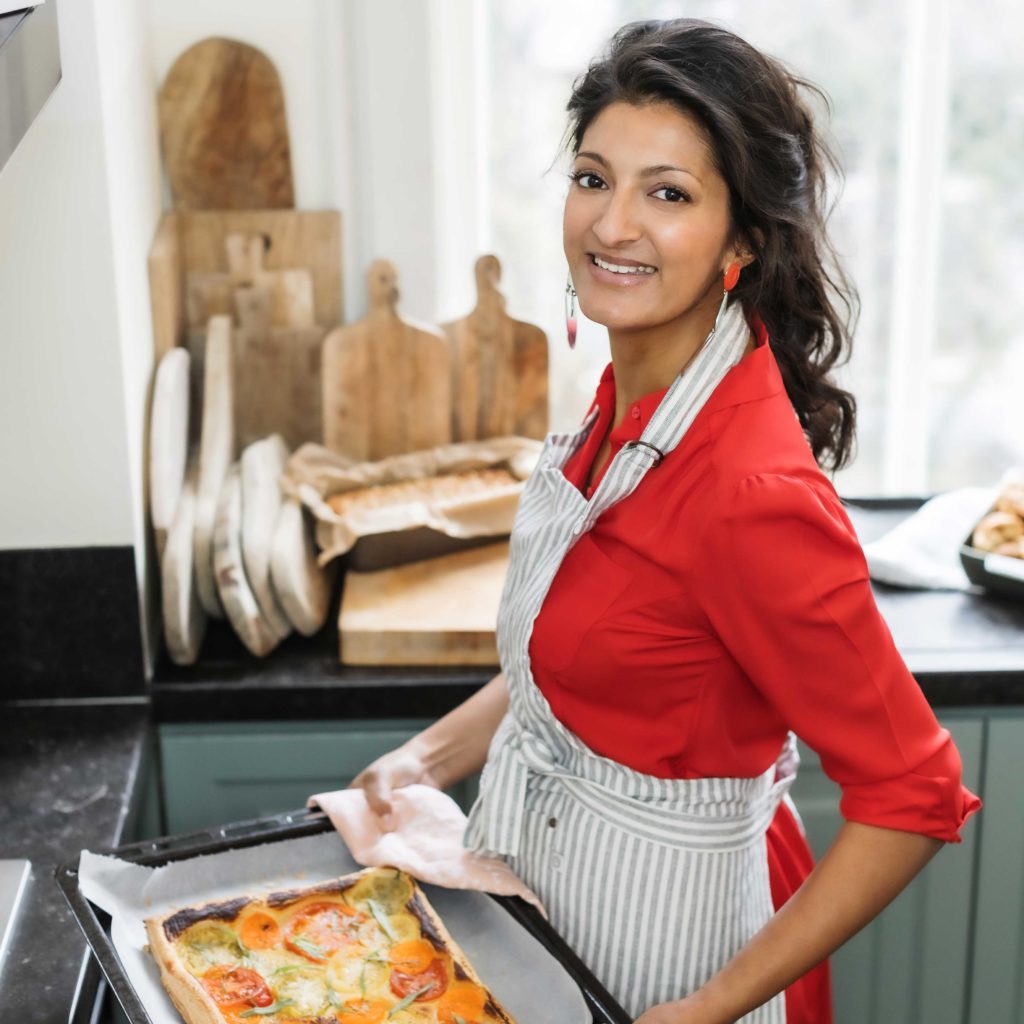 Dinner with Rukmini
Browse all of the recipes in Rukmini Iyer's cookbooks by ingredient.
Preview
Keralan Potato Curry with Chickpeas and Coconut
Introduction
This is a lovely quick dish, known as Ernakulam thoran. It's one of the first curries that my mum made for my dad when they were dating, clipped out from a popular women's magazine in the seventies. It has a really simple base of ground coconut with coriander seeds and chilli, which you fry with chickpeas and cooked potatoes. Do look out for the black kala chana specified here in the supermarket – they're small, dark brown chickpeas with a gorgeous texture, and readily available in the World Food or Asian aisles.
Ingredients
waxy potatoes (e.g. Charlotte), peeled and cut into 2.5cm pieces
fresh curry leaves
kala chana chickpeas, drained and rinsed
lemon, juice only
Storecupboard:
desiccated coconut
dried red bird's eye chilli
coriander seeds
neutral or olive oil
mustard seeds
asafoetida
sea salt flakes
Preview
This recipe is a preview