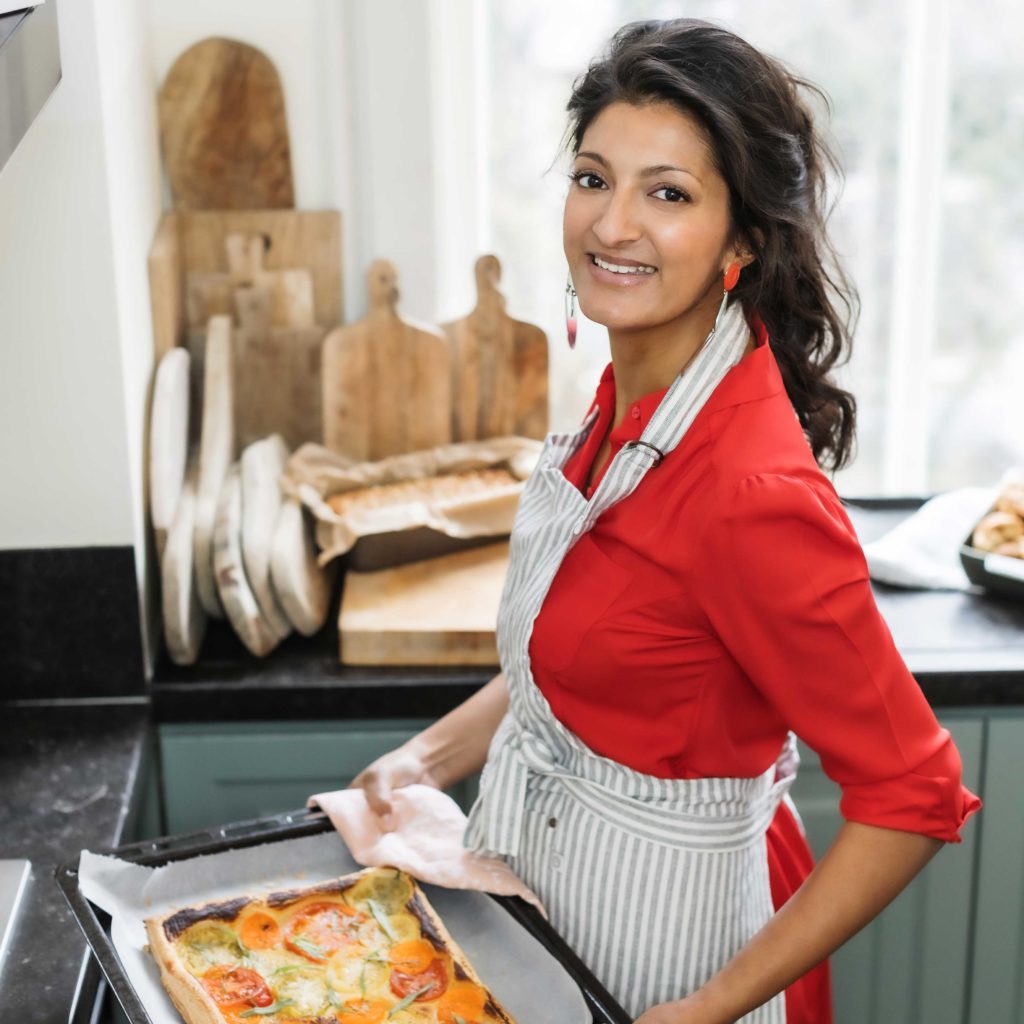 Dinner with Rukmini
Browse all of the recipes in Rukmini Iyer's cookbooks by ingredient.
Preview
Indonesian Coconut Rice, Crispy Chilli Tofu and Peanut Sambal
Introduction
This rice dish, known as nasi uduk in Indonesia, is rich with coconut, cloves, lemongrass and cassia. It's traditionalled served with fried shallots and a peanut sambal. Here, the shallots crisp up in the tray alongside. This is one of my favourite weeknight dishes.
Ingredients
coconut milk
basmati rice, rinsed
lemongrass, broken
cloves
cassia/cinnamon stick
green beans
banana/eschalion shallots, very thinly sliced
smoked or unsmoked firm tofu, cut into 1cm thick triangles
sesame oil
red chilli, grated
garlic, grated
sea salt flakes
For the sambal:
crunchy peanut butter
dark soy sauce
lime juice
red chillies, grated
water
To serve:
fresh coriander, chopped
Preview
This recipe is a preview