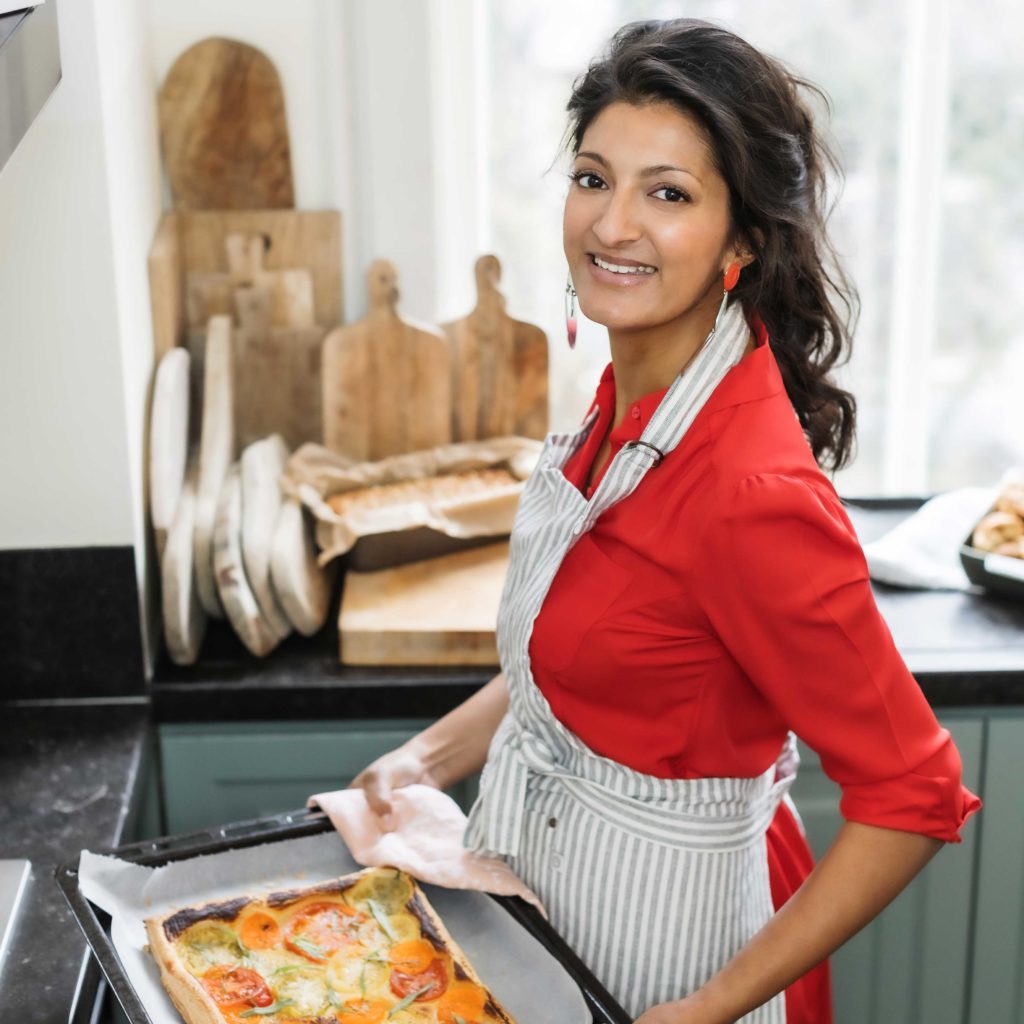 Dinner with Rukmini
Browse all of the recipes in Rukmini Iyer's cookbooks by ingredient.
Preview
Honey Roast Butternut Squash Salad with Chickpeas, Goat's Cheese and Rocket
Introduction
This is a delicious lunchbox salad, but it'd also definitely be nice enough to make for friends as part of a sharing dinner. Cumin works wonders with the squash and the lemon dressing lifts the salad at the end. It's extremely moreish.
Ingredients
butternut squash, peeled and cut into 1cm cubes
chickpeas, rinsed and drained
red onion, roughly sliced
garlic, crushed
olive oil
ground cumin
sea salt flakes
honey
For the dressing:
lemon, juice only
extra virgin olive oil
freshly ground black pepper
To serve:
rocket, roughly chopped
goat's cheese, crumbled
Preview
This recipe is a preview
More Recipes from The Quick Roasting Tin
---
More Butternut Squash Recipes
---