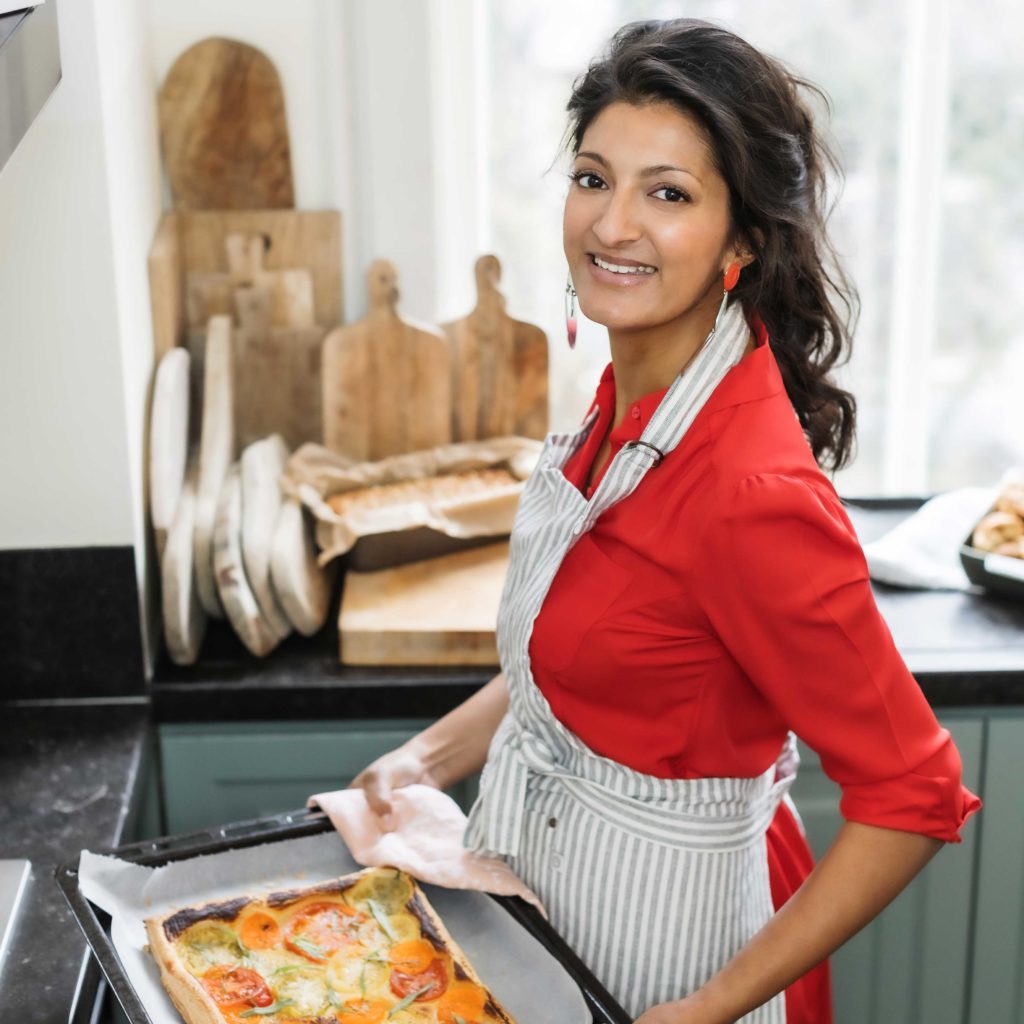 Dinner with Rukmini
Browse all of the recipes in Rukmini Iyer's cookbooks by ingredient.
Preview
Chocolate-Lime Truffle Cake
Introduction
This cake has a rich, lime-spiked chocolate ganache sitting over a gently lime-infused chocolate sponge – a bit like a chocolate truffle with a cake layer underneath. A very grown-up cake.
Ingredients
softened unsalted butter
soft dark brown sugar
medium free-range eggs
self-raising flour
cocoa powder
baking powder
lime, zest and juice
milk
For the ganache:
double cream
lime, zest only
dark chocolate (70% cocoa solids), very finely chopped
sea salt flakes
Preview
This recipe is a preview