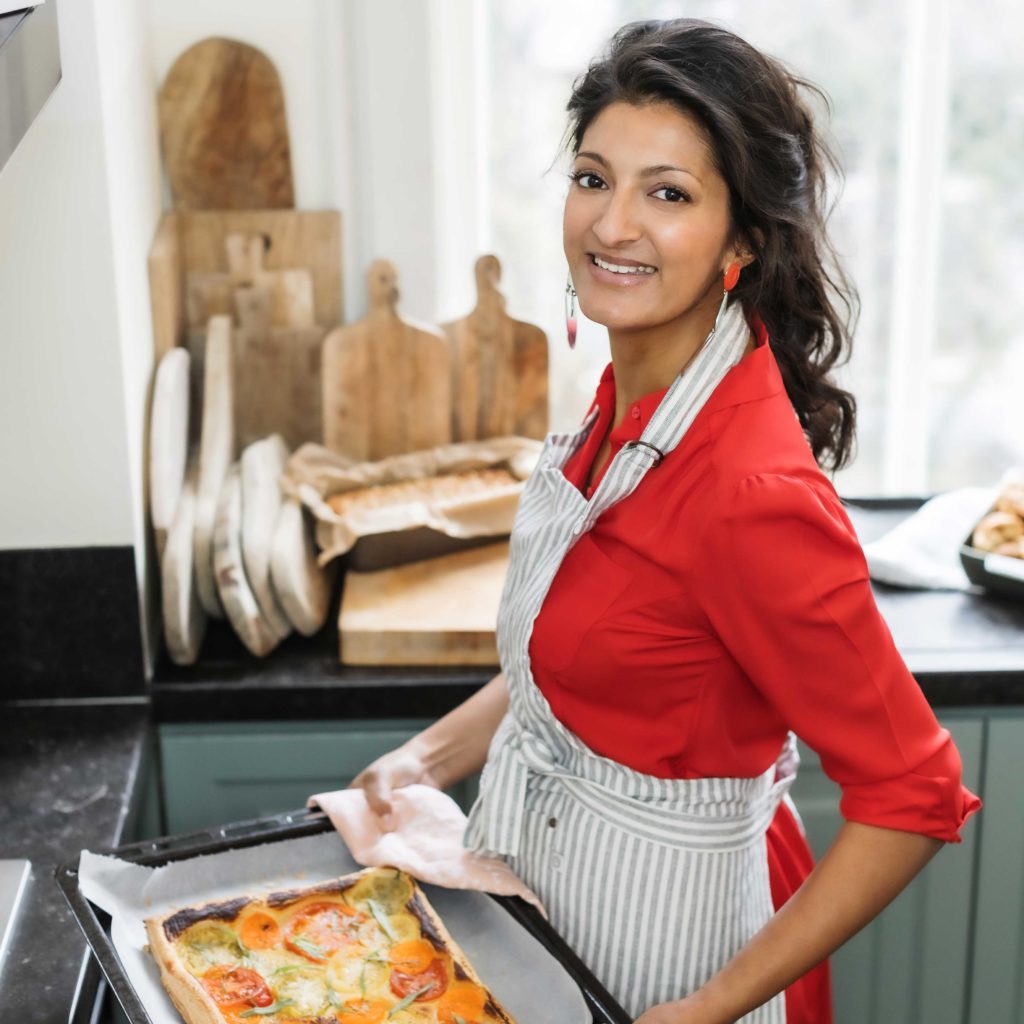 Dinner with Rukmini
Browse all of the recipes in Rukmini Iyer's cookbooks by ingredient.
Preview
Chocolate Bread and Butter Pudding
Introduction
My favourite type of bread and butter pudding – rich and indulgent, and perfect to round off a dinner party, if you can manage not to eat it all before your guests arrive. You could serve it with raspberries as well as the crème fraîche if you wish.
Ingredients
single cream
milk
dark chocolate (70% cocoa solids), chopped
medium free-range egg yolks
sea salt flakes
soft dark brown sugar
soft white sliced farmhouse bread, buttered (crusts removed if you wish)
demerara sugar
crème fraîche, to serve (optional)
Preview
This recipe is a preview