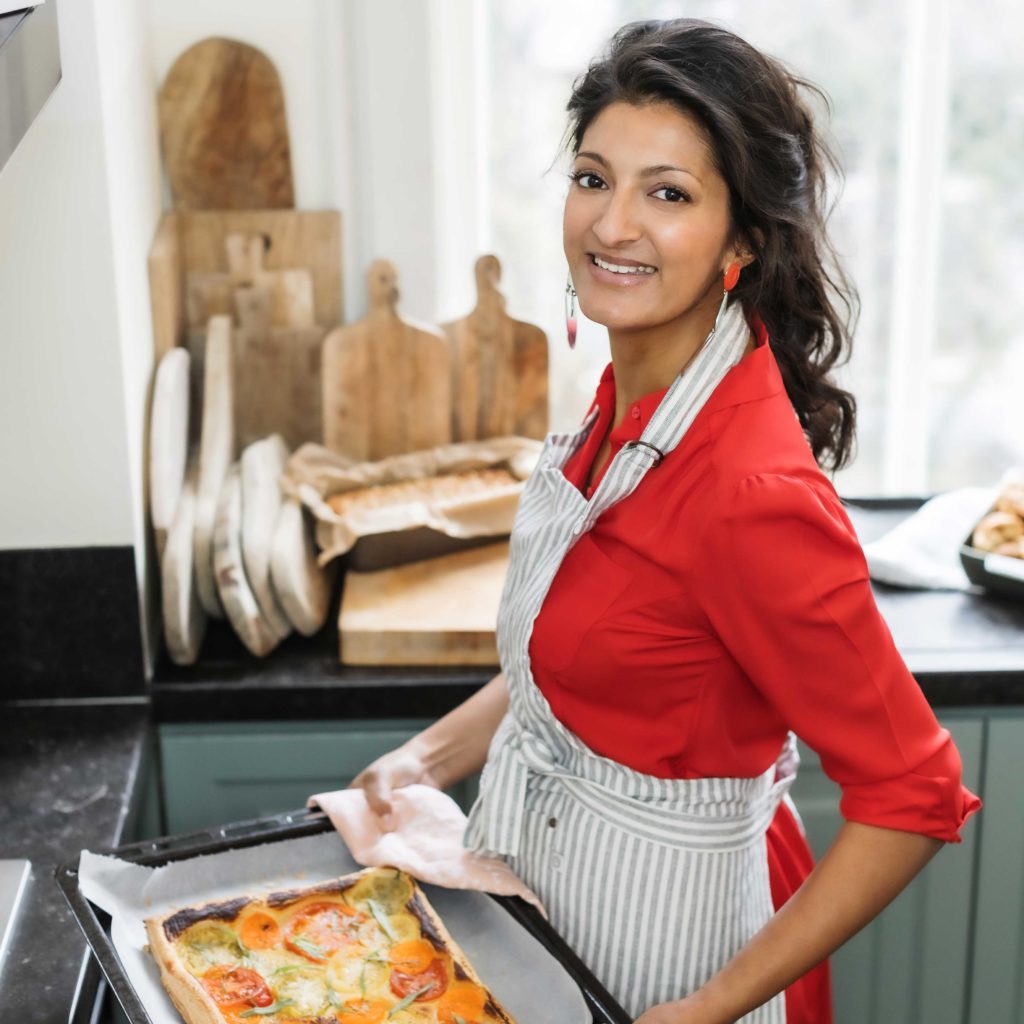 Dinner with Rukmini
Browse all of the recipes in Rukmini Iyer's cookbooks by ingredient.
Preview
Baked Feta Cheese with Figs, Pine Nuts and Basil
Introduction
This dish is so lovely that I would have it for breakfast. Feta cheese works so well with the figs and honey that it's perfect as a light dinner party starter, or as part of a more informal sharing table. If you use a shallower tin, the cheese will crisp and turn golden brown, while the deeper tin we used for the photo opposite will give you a softer finish.
Ingredients
feta cheese
figs, halved
olive oil
honey
freshly ground black pepper
pine nuts
lemon, zest and juice (use 1 lemon if your lemon isn't very juicy)
extra virgin olive oil
fresh basil, leaves finely sliced
good crusty bread or sourdough, to serve
Preview
This recipe is a preview