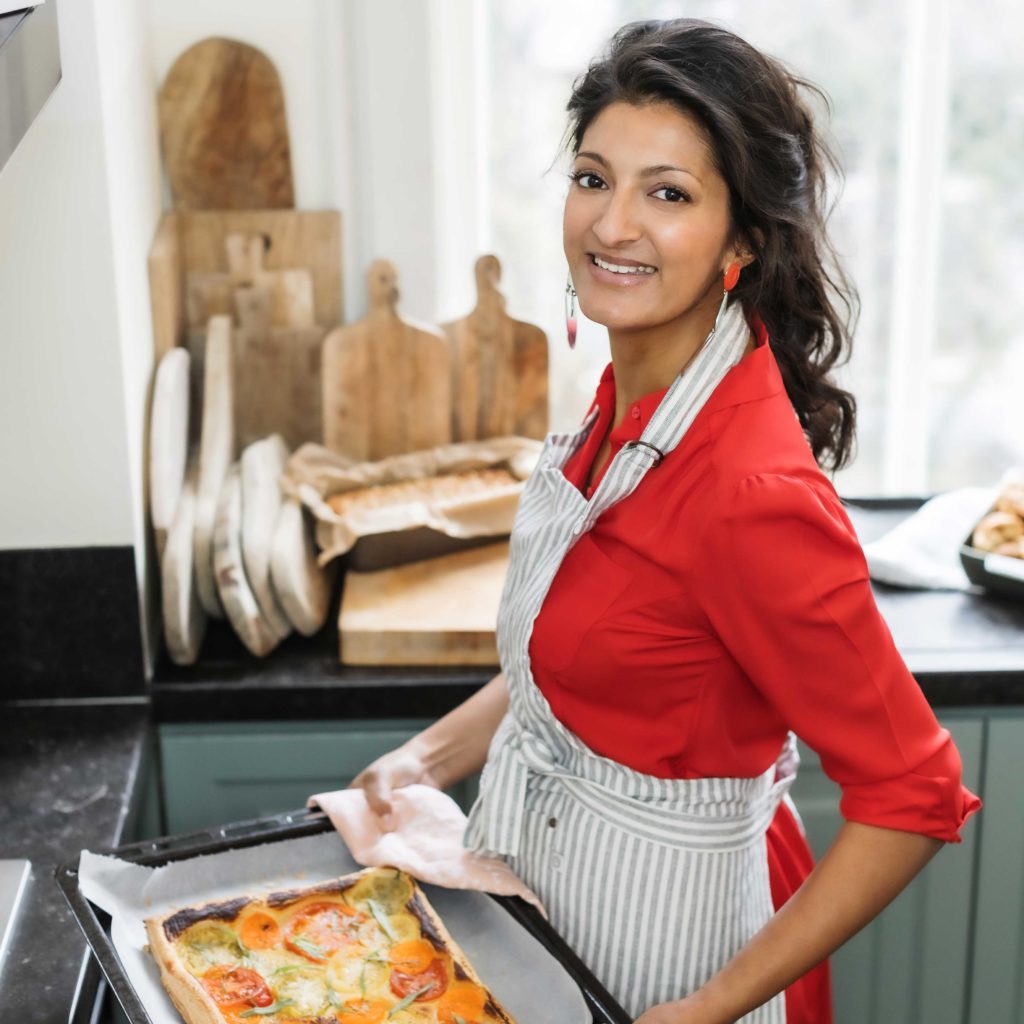 Dinner with Rukmini
Browse all of the recipes in Rukmini Iyer's cookbooks by ingredient.
Preview
Baked Eggs with Beetroot, Celeriac, Dill and Feta
Introduction
I love baked eggs: they're the perfect weekend breakfast or late-night comfort food. These started out in ramekins, like oeufs en cocotte, before I decided they'd be happier freeform on a roasting tray. The flavours in this dish are incredible – try it and see.
Ingredients
fresh beetroot, peeled and grated
celeriac, peeled and grated
any beetroot tops, finely chopped
chopped fresh dill
natural yogurt
lemon juice
feta cheese
freshly ground black pepper
free-range eggs
To serve:
sea salt
fresh dill
toasted buttered sourdough
Preview
This recipe is a preview