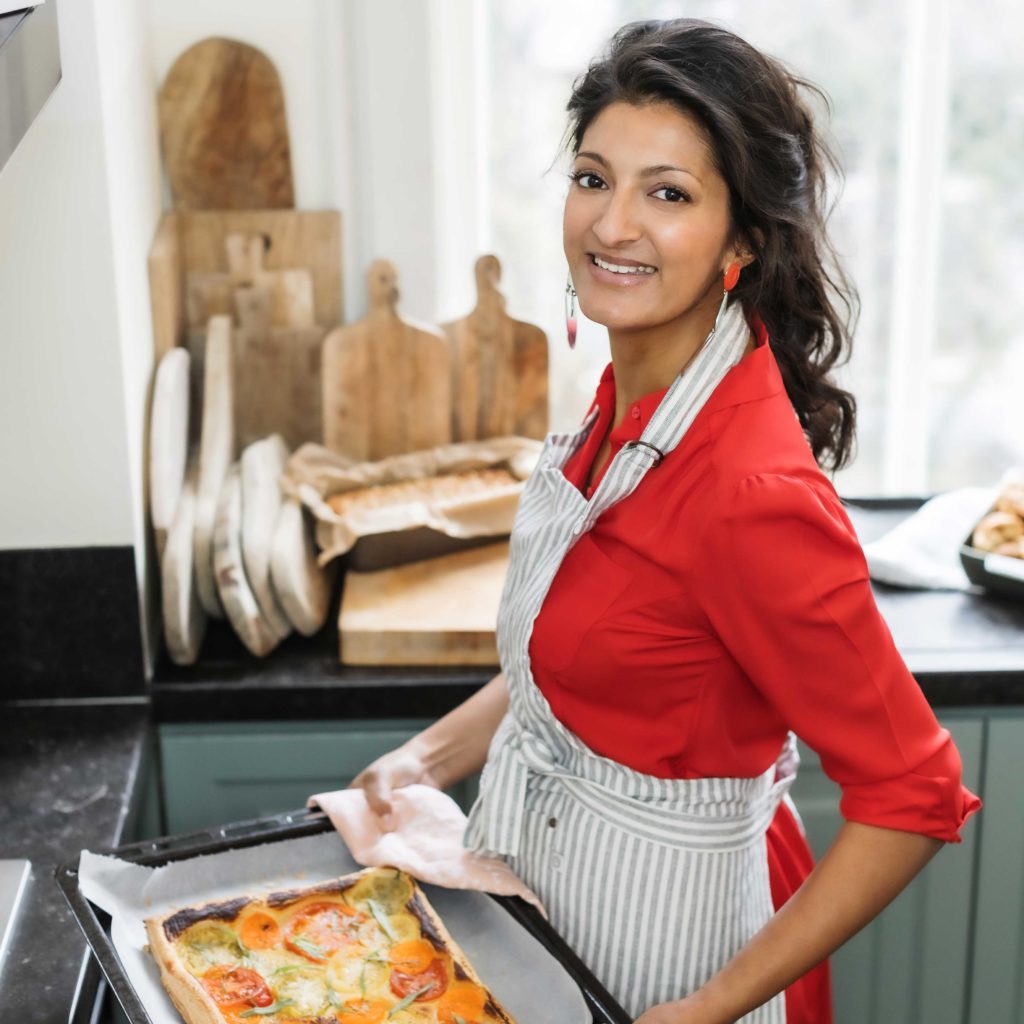 Dinner with Rukmini
Browse all of the recipes in Rukmini Iyer's cookbooks by ingredient.
Preview
Amaretto Panettone Bread and Butter Pudding
Introduction
There always seems to be a panettone knocking about under the Christmas tree, and my favourite thing to do is make it into a rich, indulgent bread and butter pudding – perfect for a cold night. I love the flexibility of this recipe – serve with brandy butter if you have it about, or use Baileys or your favourite Christmas drink to replace the amaretto.
Ingredients
amaretto
raisins
medium free-range egg yolks
caster sugar
single cream
panettone
icing sugar to serve
Preview
This recipe is a preview