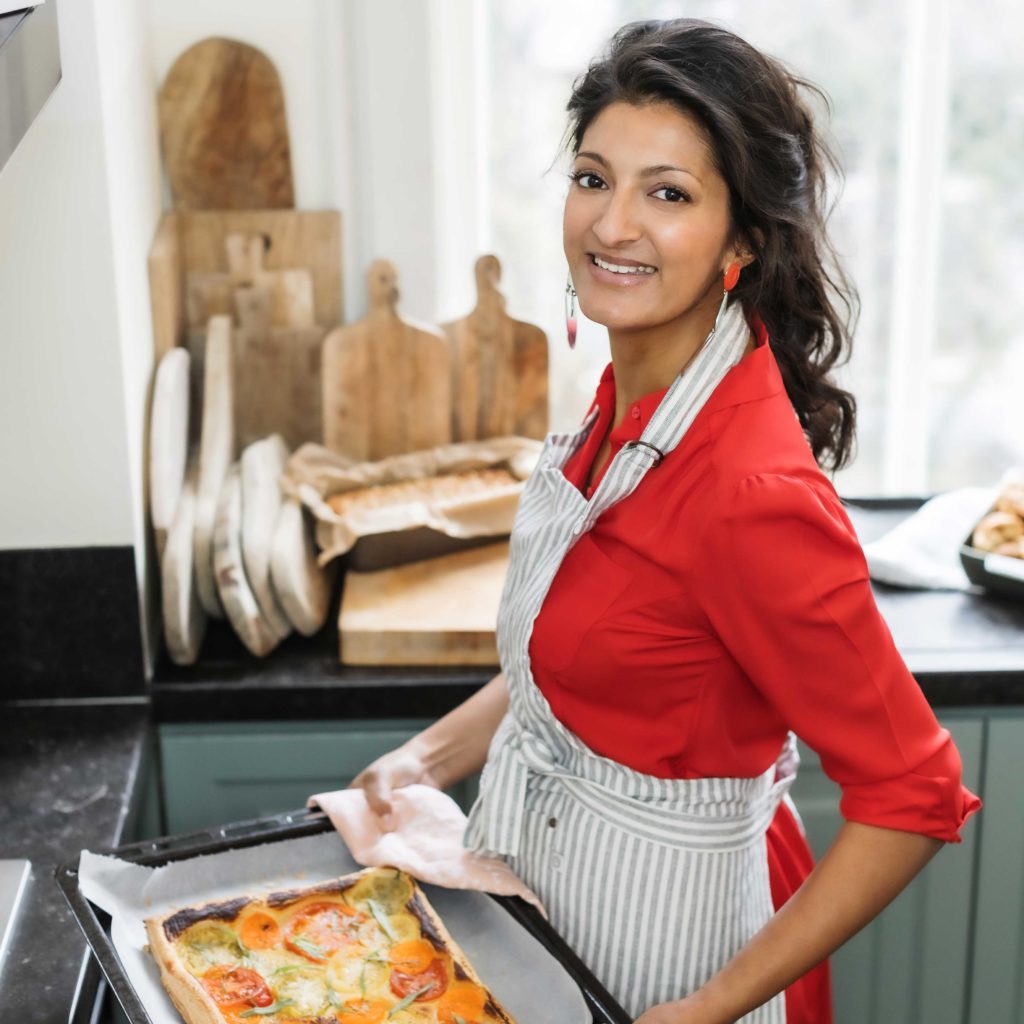 Dinner with Rukmini
Browse all of the recipes in Rukmini Iyer's cookbooks by ingredient.
Preview
All The Chai: Classic, Spiced Caramel, Hot Chocolate
Introduction
For these three at-home versions – on the basis you never know quite what type of chai you might be in the mood for – you use the same chai spice mix, and then stir in your choice of condensed milk, caramel or dark chocolate. The generous amounts of black pepper and ginger give this a real kick.
Ingredients
Main:
ginger, grated
milk (ideally whole, but semi-skimmed works)
breakfast tea leaves
Storecupboard:
black peppercorns
cinnamon scroll
cloves
cardamom pods, bashed
nutmeg, grated
For the classic chai:
condensed milk
For the spiced caramel chai:
tinned caramel/dulce de leche
sea salt flakes
For the hot chocolate chai:
condensed milk
dark chocolate (70% cocoa solids), finely chopped
sea salt flakes
Preview
This recipe is a preview