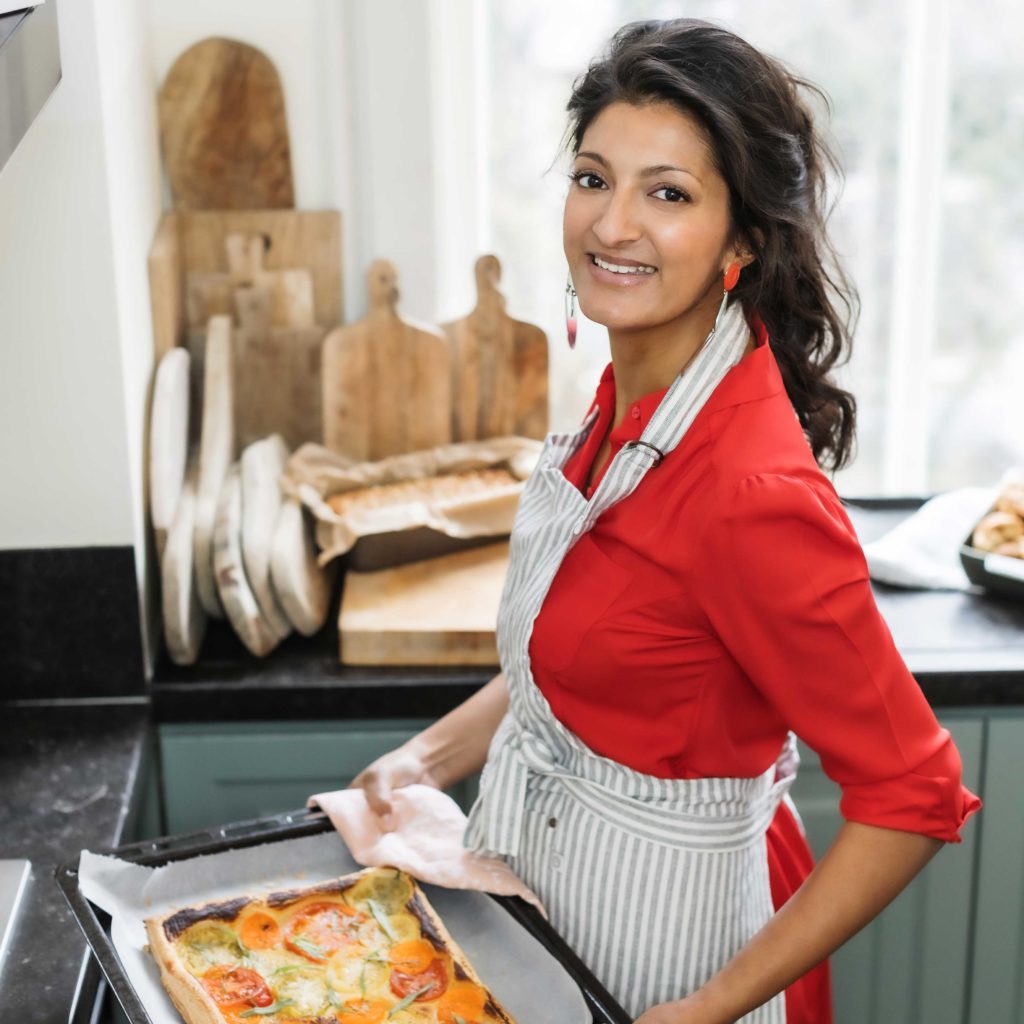 Dinner with Rukmini
Browse all of the recipes in Rukmini Iyer's cookbooks by ingredient.
Preview
All-In-One Red Kidney Bean Curry with Tomatoes and Peppers
Introduction
This curry, known as rajma, is a classic – I ask my mother to make it every time I'm home for a birthday. In this version I bump up the veg with a whole pack of peppers, and it all goes in one tin because it's an easy way to brown off the onions, spices and veg without standing at the stove and stirring. You can, if you like, swap the red kidney beans for chickpeas for a simple chickpea curry (my sister's favourite).
Ingredients
large onion, finely chopped
mixed peppers, roughly chopped
vine cherry tomatoes, halved (keep the vines)
ginger, grated
garlic, grated
kidney beans, drained and rinsed
chopped tomatoes
lemon juice and fresh coriander leaves, to serve
Storecupboard:
neutral or olive oil
ground cumin
ground coriander
fennel seeds
mild chilli powder
ground turmeric
sea salt flakes
garam masala
Preview
This recipe is a preview