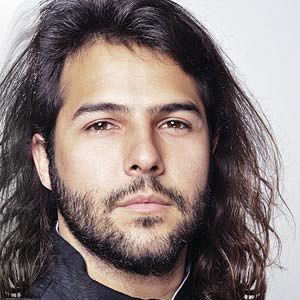 Omar Allibhoy
Young, talented Spanish chef Omar Allibhoy is creating a buzz within the UK food scene and at the age of 28 already has much to celebrate. Omar is the owner of the critically acclaimed Tapas Revolution in Westfield, London and Bluewater, Kent. He is also the Executive Chef at London's renowned El Pirata Detapas, which was featured in Gordon Ramsay's Best Restaurant. Known for his culinary skills in traditional Spanish cuisine, Omar's food has been described as 'exquisite' and 'authentic'.
More about Omar Allibhoy
---
Features
Watch award-winning chef Omar Allibhoy talk about his fantastic debut book, Tapas Revolution, and learn how to bring the flavours of Spain into your own kitchen.
Subscribe to The Happy Foodie email newsletter
Get our latest recipes, features, book news and ebook deals straight to your inbox every week