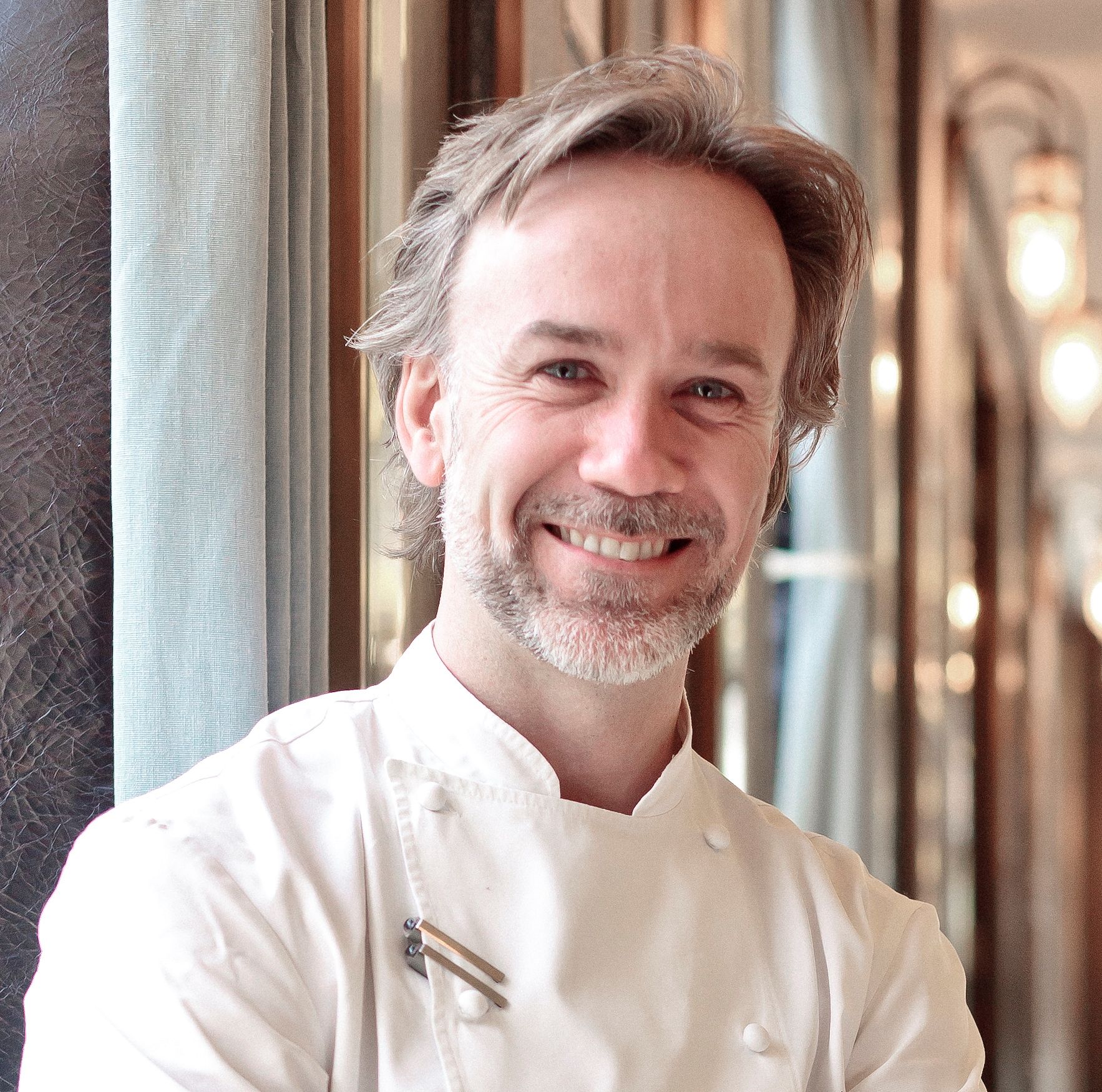 Marcus Wareing
Occupation: Chef, restaurateur, food writer and TV star.
Best known for: Being Chef Patron at the 2 Michelin starred Knightsbridge restaurant MARCUS and new Head Judge on Masterchef: The Professionals.
Usually found: Cooking up a storm in one of his professional kitchens.
Dishes we love: Lemon Posset with Hot Spiced Fruits, Scones and Sichuan chicken.
Fun fact: Marcus' his first food industry related job was at the age of eleven where he worked with his father, a fruit and potato merchant, packing potatoes and riding alongside deliveries. He was paid 10p per 5 pounds (2.3 kg) bag of potatoes packed, all of which went straight into his Post Office saving account.
Profile
Marcus lives with his wife and three children in South London, and at home he likes to cook relaxed, easy-going food for family and friends. Marcus Wareing started his kitchen career over 25 years ago and has worked with some of the world's greatest chefs in some of the world's best restaurants. Along the way Marcus has been involved in the creation of many of London's most iconic and celebrated restaurants and firmly established his name as one of the most respected and acclaimed British Chefs. A frequent visitor to our TV screens, Marcus has made many key appearances on prime-time TV cookery programmes over the last ten years. Marcus Wareing is the owner of Marcus Wareing Restaurants which includes the two Michelin starred restaurant Marcus, The Gilbert Scott at The St Pancras Renaissance Hotel and Tredwell's – a vibrant West End eatery on Upper St Martin's Lane. Alongside his restaurant group Marcus has released five cookbooks as well as contributing to a number of others.
Whether he's wearing chef's whites at the restaurant or an apron in the kitchen at home, his cooking philosophy is always the same: "Cooking should be a pleasure… something you enjoy doing, whatever the food.  Enjoyment comes with confidence, and this is my aim – to instill confidence in the people I teach".
Subscribe to The Happy Foodie email newsletter
Get our latest recipes, features, book news and ebook deals straight to your inbox every week