SymmetryBreakfast: Cook-Love-Share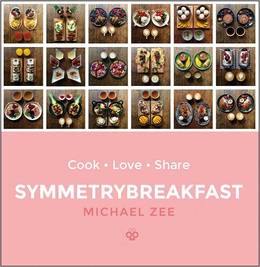 Who's the author? Instagram giant and the man behind the symmetrical breakfast, Michael Zee (@SymmetryBreakfast). 
What's it about? Cook-Love-Share is a book that celebrates breakfasts from all over the world, and sharing that breakfast with the ones you love. This is a beautiful cookbook and is a must have for foodies and feeders alike. Through inspirational food and gorgeous photography and beautiful written words, Cook-Love-Share explores what breakfast is and what it means to people around the world.
Recipes we love: Boxing Day Croissant, Danish Rye Cereal, Baked Oats with Ginger Beer Bacon
Good book for: Anyone who is obsessed with breakfast, or food for that matter. With over 90 delicious recipes and cocktails for perfectly plated breakfasts, more complex dishes for seasoned cooks and recipes with a great story behind them, Cook-Love-Share will make you want to eat. Plus it's a must for anyone obsessed with the presentation of food.