Meera Sodha's debut cookbook, Made In India, is an entirely fresh take on Indian cookery. With over 130 recipes drawn from Meera's family archive, it's an accessible guide to real Indian home cooking and will change the way you view (and cook) curry forever.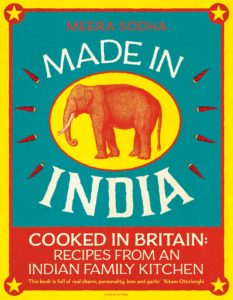 Made in India: Cooked in Britain: Recipes from an Indian Family Kitchen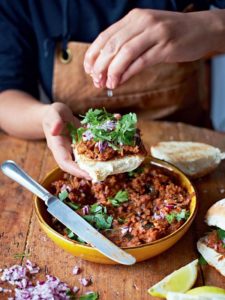 130 mouth-watering Indian recipes made simple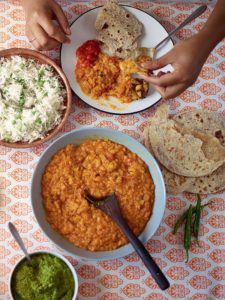 Aromatic curries and flavourful dals
Homemade chutneys and pickles
One of Meera's greatest foodie influences is her mother (pictured left). In her book, Meera says of her, "My mother's spoon cast a spell over me from a young age, and it is to her I owe my love of cooking". In celebration of Mother's Day, we asked Meera to choose a recipe from her book that best illustrates her mum's cooking. For Meera, it all comes down to the simplest of chicken curries, and here's why.
"My mother taught me how to enjoy food and how to share it. She'd regularly invite everyone – from my father's banking colleagues, to local farmers – into our house in the Lincolnshire countryside to eat our Indian food with us. No matter what time of day, or the nature of the visit, a warming and delicious feast would suddenly appear and no one would leave hungry.
So when I left home at the age of 18 to go to university, the lack of readily available good food was a sudden shock. Halls canteen food was awful and the food in the Indian restaurants on Brick Lane was nothing like our home cooking. I used to dream about mum's chicken curry at night and regularly make the 4 hour journey back home just to eat it. Over the years, since mum taught me how to make it, it's become my favourite dish to cook and share with friends – and for some, it has become one of their treasured dishes too".
Mum's Chicken Curry recipe from Meera Sodha's Made In India.
Meera Sodha's Made In India, with more than 130 recipes from her family kitchen, is out now. Get your copy here.