In an effort to be more experimental with vegetarian cooking, we've rounded up 6 vegetarian versions of traditionally meat-based dishes. From chilli to banh mi, these inventive veggie versions are packed with goodness and a bucket load of flavour. Give one a go this week, you never know - you might not switch back to the original. 
Smoky Veggie Feijoada Black Beans, Squash, Peppers and Okra from Everyday Super Food by Jamie Oliver
This super nourishing Feijoada recipe from Everyday Super Food is one of our favourite comfort foods. Feijoada is traditionally made with beef and pork, but Jamie's smoky version, packed with squash, peppers and okra too, serves up such hearty portions you'll never miss the meat!
Order a copy of Everyday Super Food here.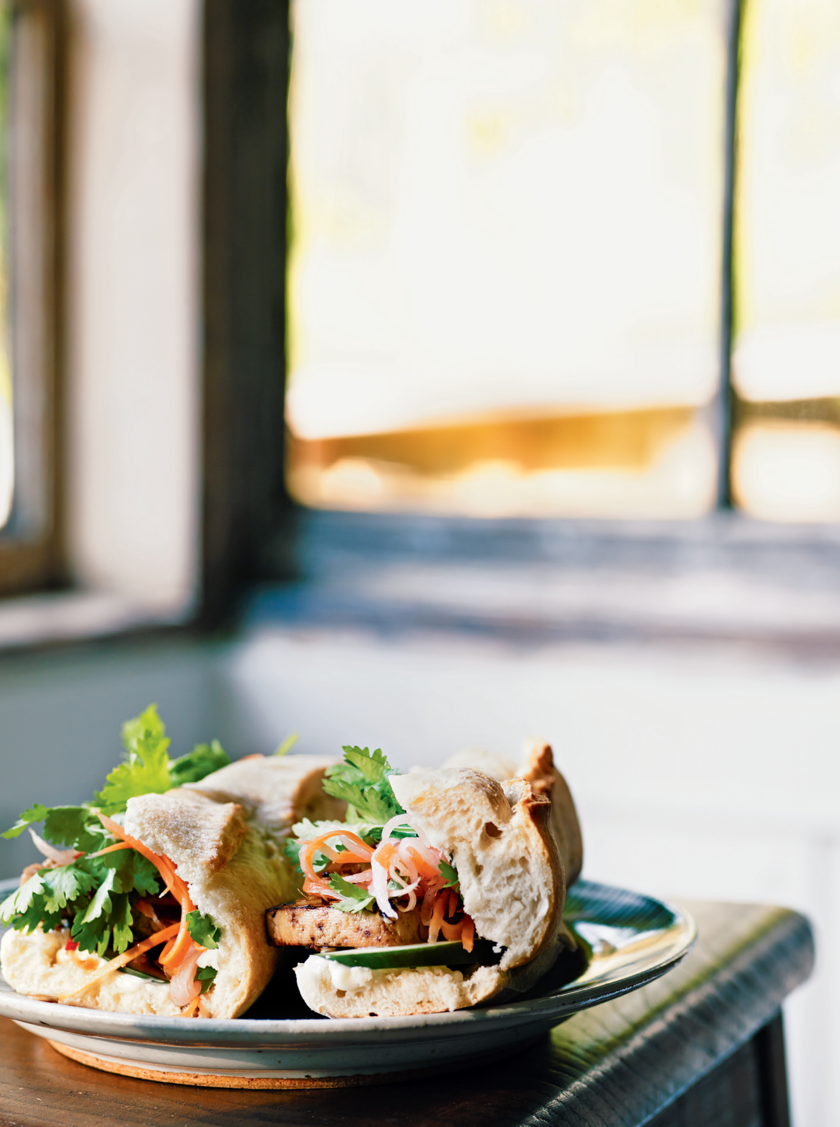 Lemongrass Tofu Banh Mi from The New Vegetarian by Alice Hart
Banh Mi is one of our favourite Vietnamese dishes. Classic banh mi usually contains some kind of pork, but this recipe from The New Vegetarian uses marinated tofu instead. Topped with quick pickles, this sandwich makes for a really special lunch. And you can make this recipe vegan if you'd like to.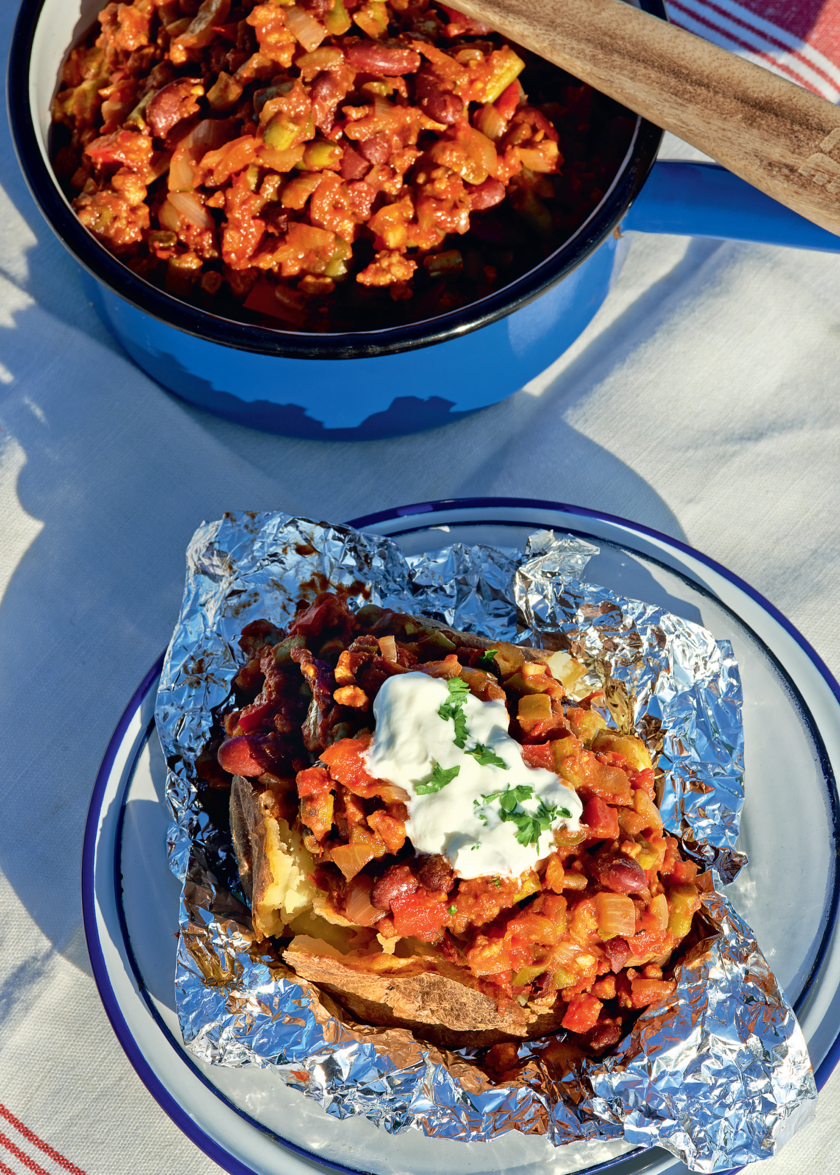 One-pot Chilli from At My Table by Mary McCartney
Chilli is the ultimate crowd-pleaser. This recipe swaps traditional beef for a whole host of veggies including green beans, red peppers and kidney beans. It's a great recipe for a gathering, and as it's made in one pot, that's less washing up for you.
Order a copy of At My Table here.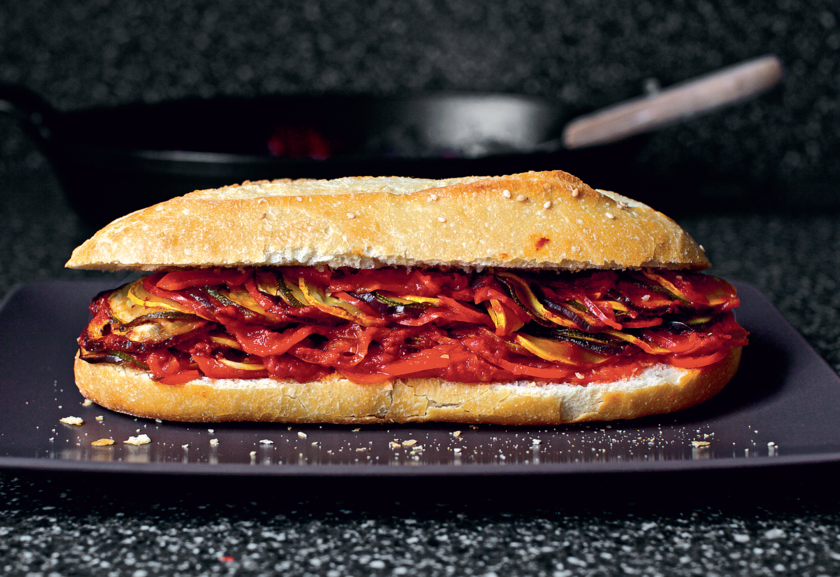 Ratatouille Sub from The Smitten Kitchen Cookbook by Deb Perelman
This vegetarian sub was born from the desire to create, in Deb's words, 'a sandwich as rib-sticking, belly-warming, and mammoth as a meatball sub but, you know, minus the meatballs'. And the result really is a triumph. Comforting, rich and outrageously filling we won't be surprised if you reach for the courgettes instead of the meatballs, next time.
Buy The Smitten Kitchen Cookbook here.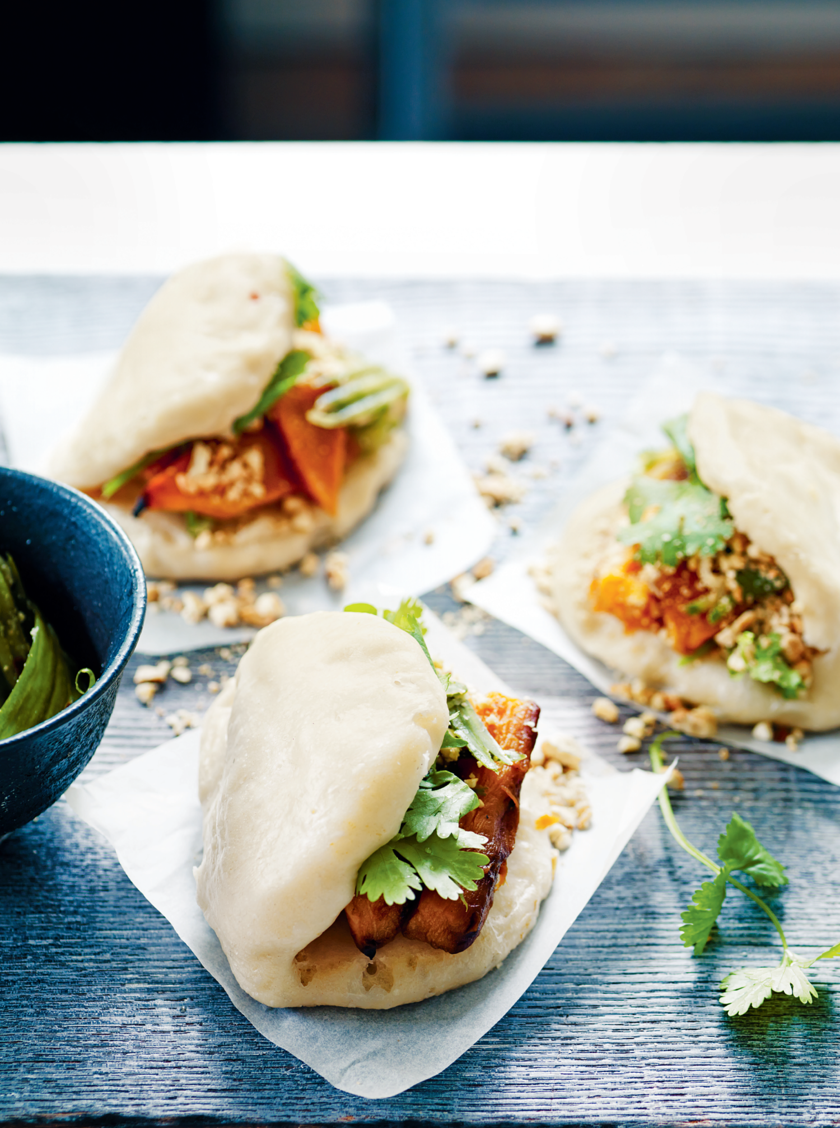 Pumpkin Bao from The New Vegetarian by Alice Hart
Bao buns are currently enjoying a vogue in the UK. This recipe from The New Vegetarian means you can make them as often as you like at home. Alice's version isn't traditional and uses pumpkin as a filling, but these little buns are so delicious, we're sure you won't give a hoot about the authenticity.
Order a copy of The New Vegetarian here.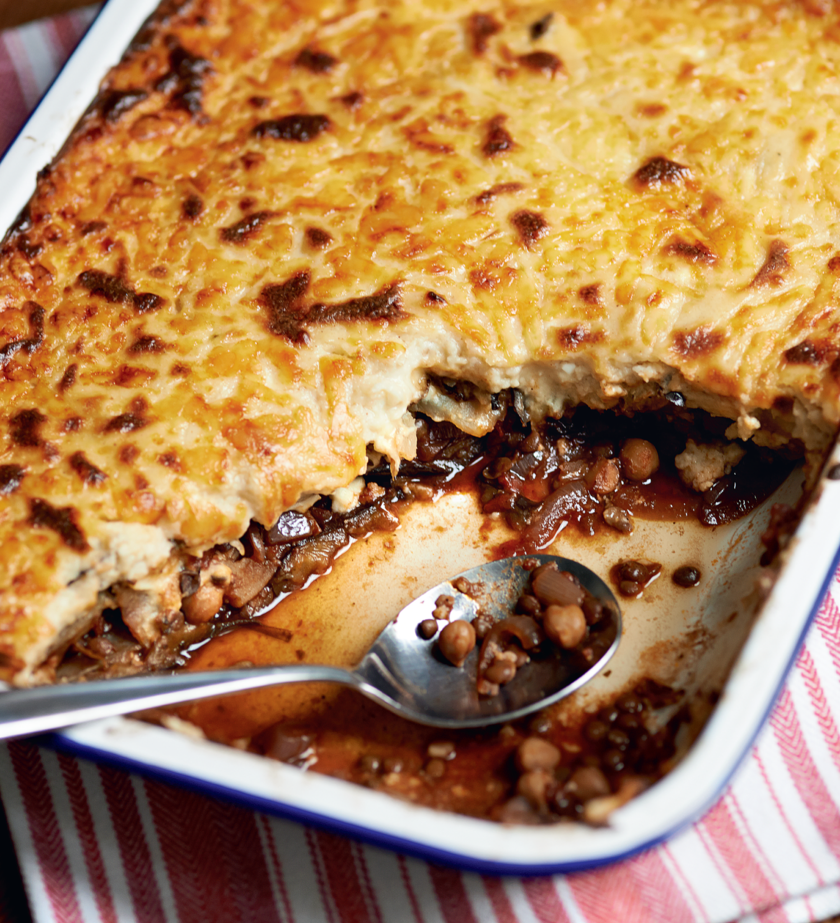 Moussaka from At My Table by Mary McCartney 
This recipe from At My Table has given a Greek favourite, traditionally made using minced lamb, a delicious vegetarian makeover. This hearty dish makes for a great midweek family meal and is a clever way to sneak more veggies into your diet.
Order a copy of At My Table here.
What's your favourite veggie version of a meat-eater favourite? Tweet or Instagram us your dishes!