Up your weekend brunch game with this collection of mouth-watering vegetarian recipes. Whether you're tempted by huevos rancheros with a fiery kick, or prefer to keep it traditional with a veggie Full English, you'll find all the veg-based inspiration you could ever need to make one heck of a vegetarian cooked breakfast.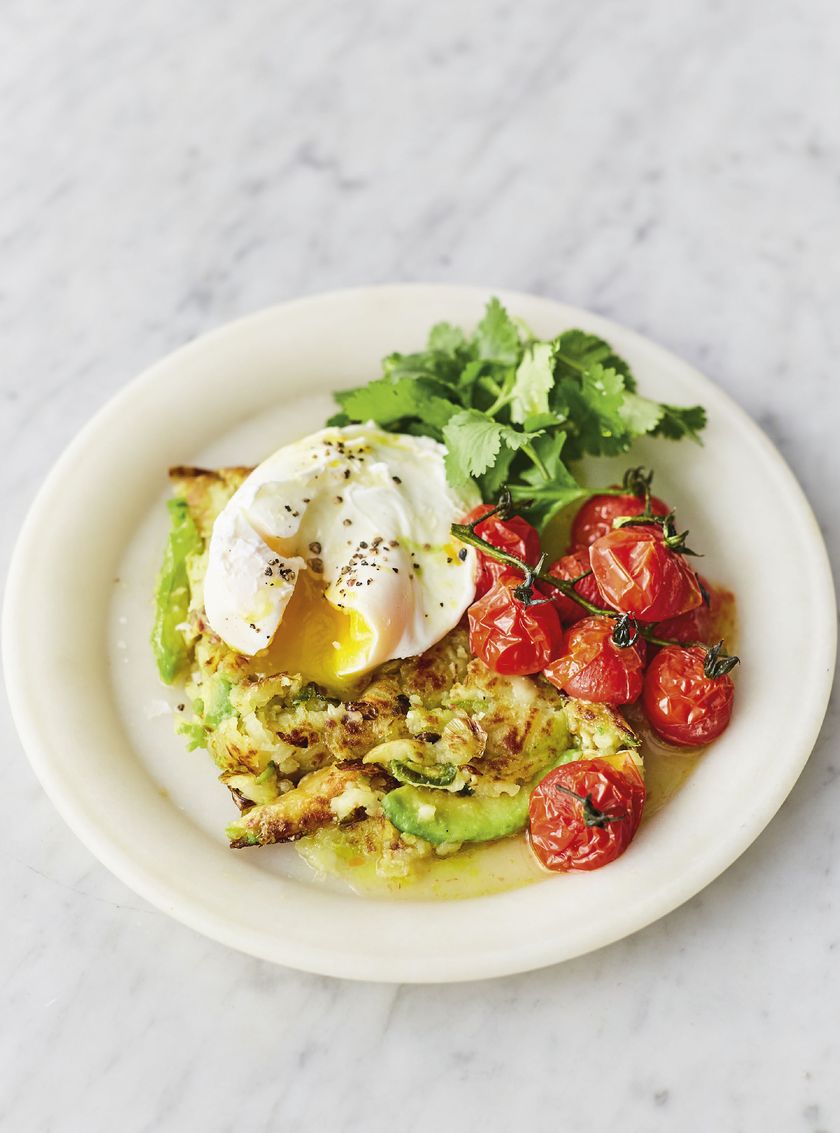 Avocado and Jalapeño Hash Brown with Roasted Vine Tomatoes, Spring Onions, Coriander, and Poached Eggs from Veg: Easy & Delicious Meals for Everyone by Jamie Oliver
This recipe has it all - creamy avocado, crispy potato and roasted tomatoes, all topped off by a gorgeously soft poached egg. It's a real crowd-pleaser and the ultimate lazy weekend brunch dish.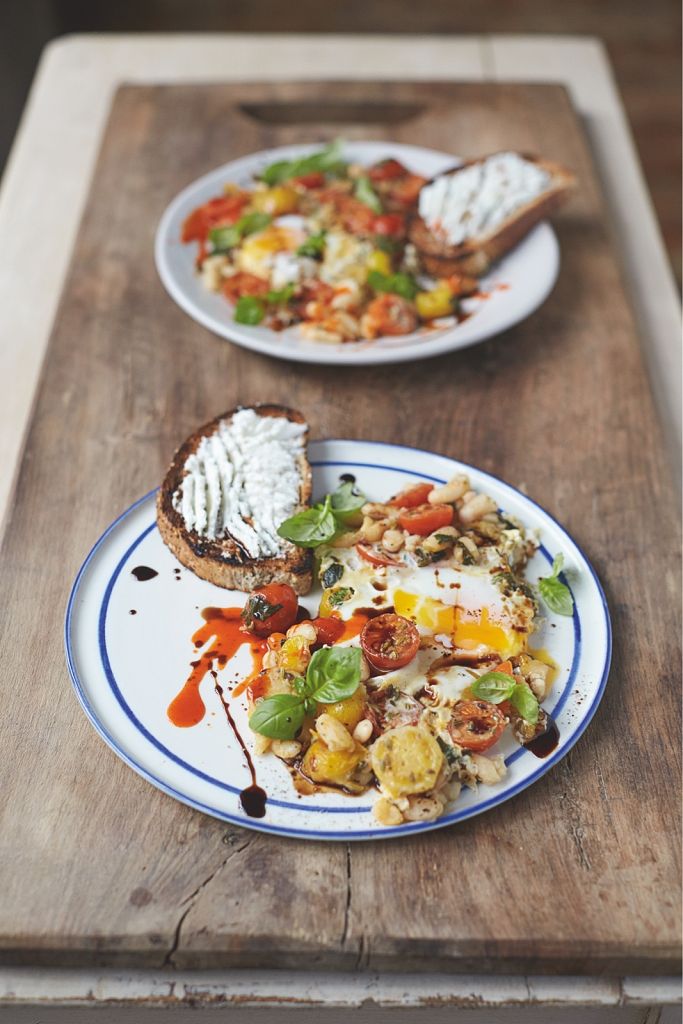 Baked Eggs in Popped Beans with Cherry Tomatoes and Ricotta on Toast from Everyday Super Food by Jamie Oliver
Jamie Oliver has a strong track record when it comes to making delicious breakfasts, but this baked eggs recipe knocks it out of the park. It's almost like a posh beans on toast with the added freshness of tomatoes and lemon to balance out the sweet, creamy ricotta.
Get your copy of Everyday Super Food here.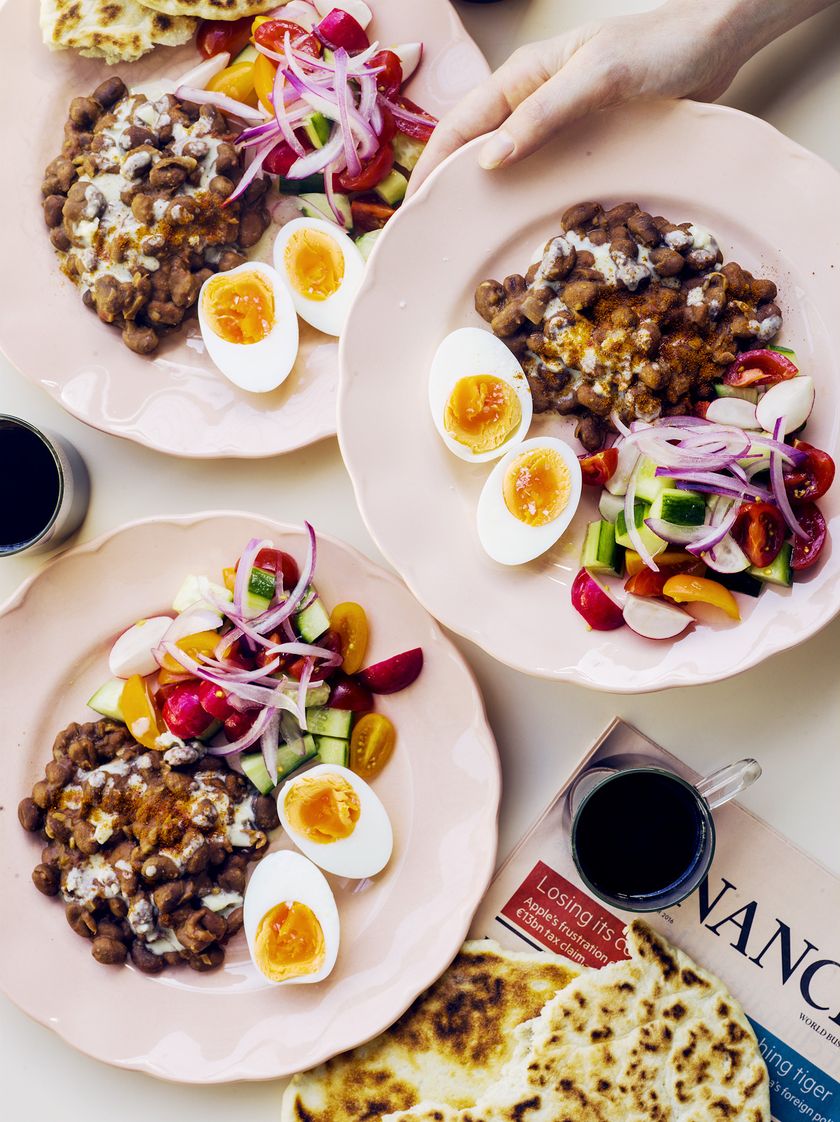 The Ful Egyptian from The Little Book of Brunch by Caroline Craig and Sophie Missing
If you're hosting brunch and looking for a veggie dish to serve, this recipe ticks all the boxes: it tastes delicious, looks gorgeous on the plate, and is cheap to make. Inspired by ful medames, a spiced fava bean stew often eaten for breakfast throughout the Middle East and North Africa, this warming, hearty breakfast is freshened up with a vibrant chopped salad, topped with a lemon, garlic and tahini dressing that we'd quite happily drizzle over everything thank you very much. 
Get your copy of The Little Book of Brunch here.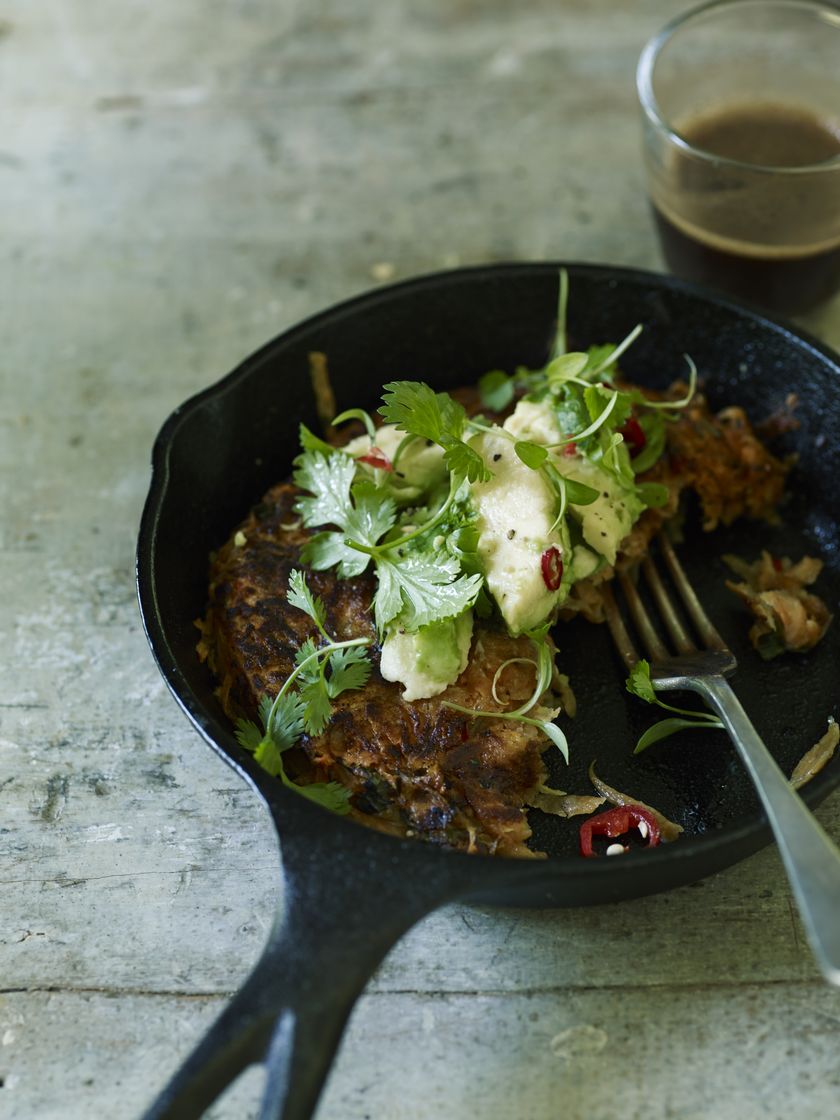 Sweet Potato Cakes from The New Vegetarian by Alice Hart
These Sweet Potato Cakes are perfect for a slow Sunday morning when you can take your time to enjoy making a late breakfast or brunch. The satisfying, rich flavour of the sweet potato is brightened up by cool and creamy avocado, a zingy twist of lime, and a decent kick from the chilli (plus extra hot sauce, if you dare).
Get your copy of The New Vegetarian here.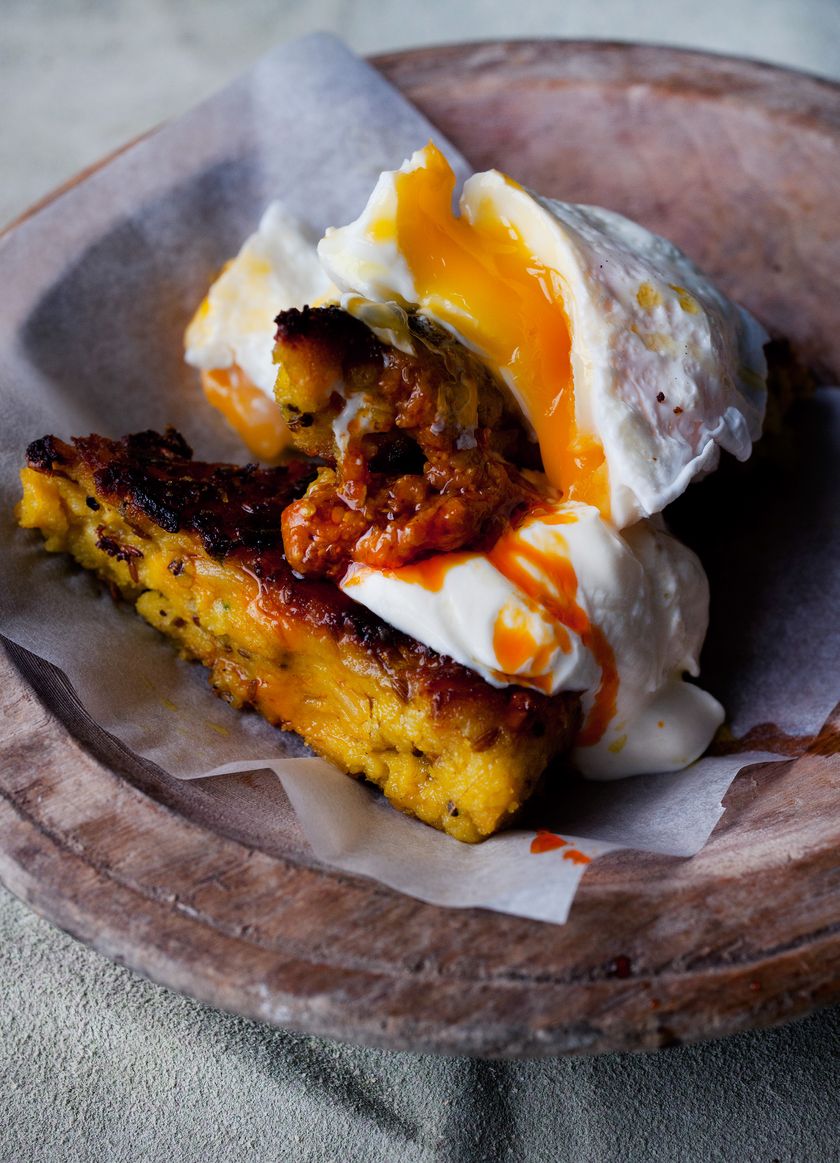 Fried Upma with Poached Egg from Plenty More by Yotam Ottolenghi
If you're looking to broaden your breakfast repertoire, this one is a game-changer. A twist on a popular South Indian breakfast dish, these delicious soft dhal-based fritters are filled with an irresistible medley of spices, finished off with a fresh dollop of yogurt and tangy lime pickle.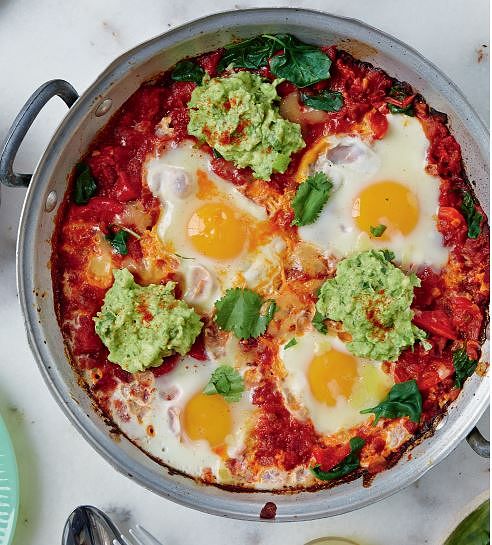 Huevos Rancheros with Guacamole from Good + Simple by Melissa and Jasmine Hemsley.
For a fresh and healthy breakfast with a Mexican twist, have a go at these huevos rancheros. This dish is easy to throw together, using fresh and budget-friendly ingredients, making it an ideal brunch recipe for feeding a hungry crowd.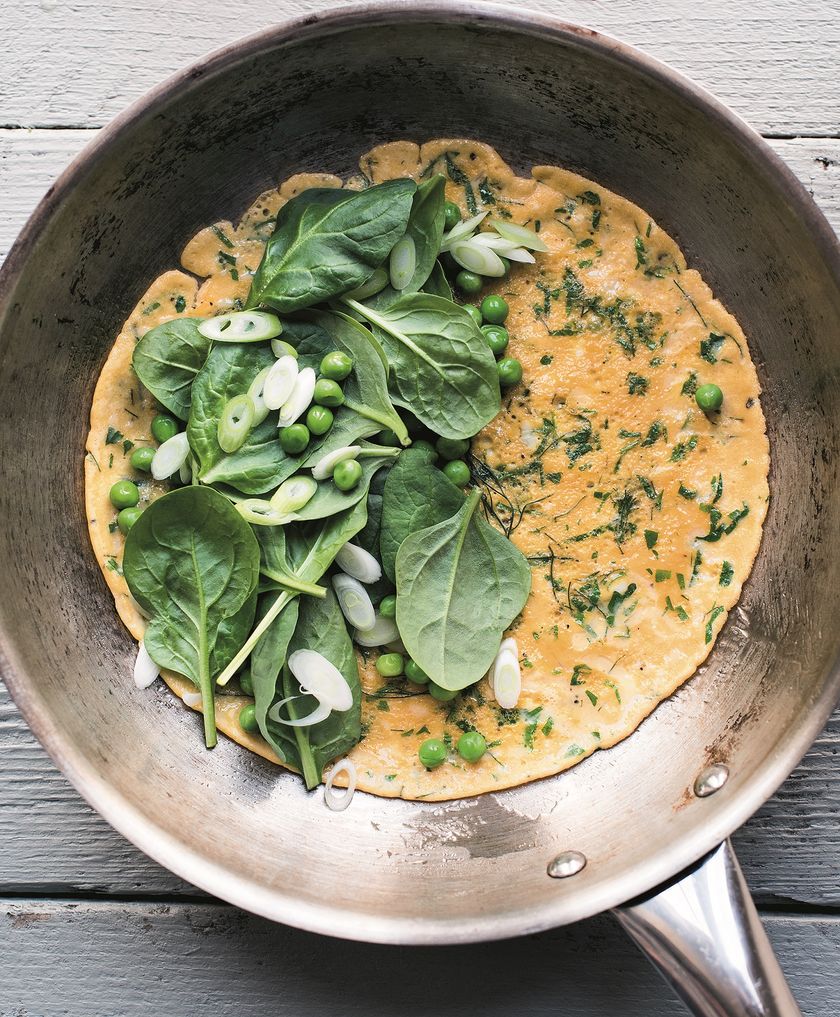 Herb Green Omelette from Nourish & Glow: The 10 Day Plan by Amelia Freer
This light and aromatic omelette is a quick and healthy option for breakfast or brunch. Amelia uses dill and fresh parsley in this recipe, but encourages you to throw in whichever green herbs you fancy, whether it's coriander, chives, basil, rocket and even mint. 
Get your copy of Nourish & Glow: The 10 Day Plan here.
Sweet Potato, Spring Onion, Spinach and Goat's Cheese Frittata from The Happy Pear by The Happy Pear
For a wholesome breakfast that will put a spring in your step, this delicious fritatta recipe is one to try. The earthy sweet potato is complemented by the tang of the goat's cheese, for a perfectly balanced and satisfying dish.  
Get your copy of The Happy Pear here.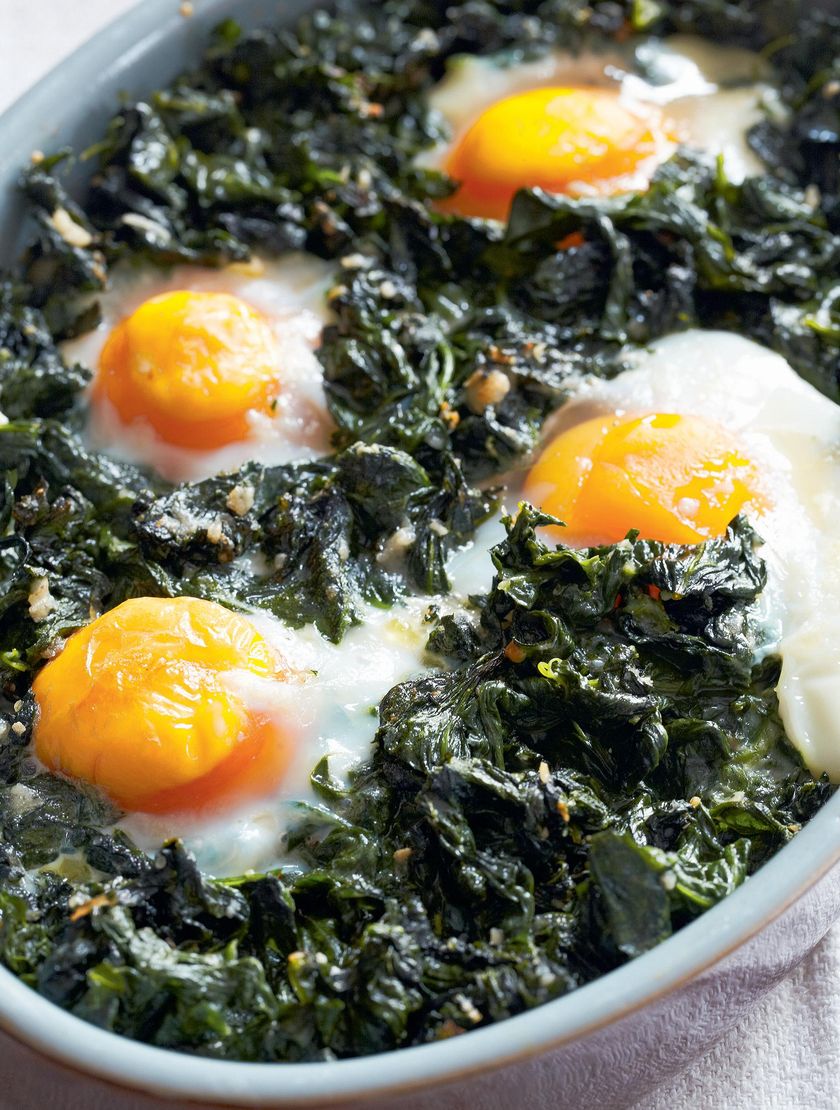 Florentine Eggs from Cooking with Coco: Family Recipes to Cook Together by Anna del Conte
This easy, fuss-free recipe for Florentine Eggs from Anna del Conte's family-friendly cookbook, brings together the classic combination of spinach and eggs, with a good dose of Parmesan for an irresistible Italian touch. 
Get your copy of Cooking with Coco: Family Recipes to Cook Together here.
Vegetarian Full English Breakfast from Inspiralize Everything by Ali Maffucci
If you're a recent convert to vegetarianism and the one thing you're desperately missing is a classic Full English, this recipe is coming to the rescue! It's got all the traditional vegetarian components of beans, mushrooms, tomatoes and eggs, along with the delicious addition of sprialized sweet potato for a bit of extra oomph.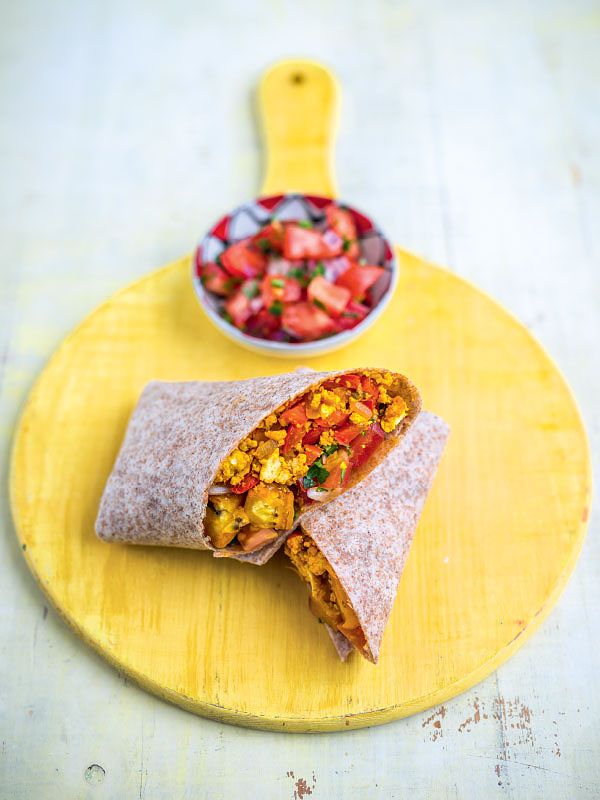 Plantain Breakfast Burrito with Pico de Gallo from Peace and Parsnips by Lee Watson
Burritos for breakfast? Sign us up! This flavour-packed recipe for plantain burritos is a great one for brunch with friends. The rich and sweet plantain is balanced out with the spicy 'pico de gallo' salsa, all wrapped up in a soft tortilla ready to be devoured.