If it's possible to find silver linings in the midst of a global pandemic, for those of us working from home, one of them has to be the chance to create a lunch of your choosing from scratch every day. If there's one group of people most likely to celebrate this particular shift, it's vegans and anyone taking part in Veganuary. In the before times, no mealtime presented a greater risk to a commitment to go vegan than lunch. If you weren't a packed lunch every day kinda person, you were left to the mercy of the often lacklustre local vegan options and if there weren't any, it was go hungry or break vegan. The shift to remote working means the opportunity to rustle up a creative, nutritious and satisfying lunch and with no threat to your promise to stick to a vegan diet. Here are 8 of our favourite recipes to inspire your work from home lunches for the weeks ahead.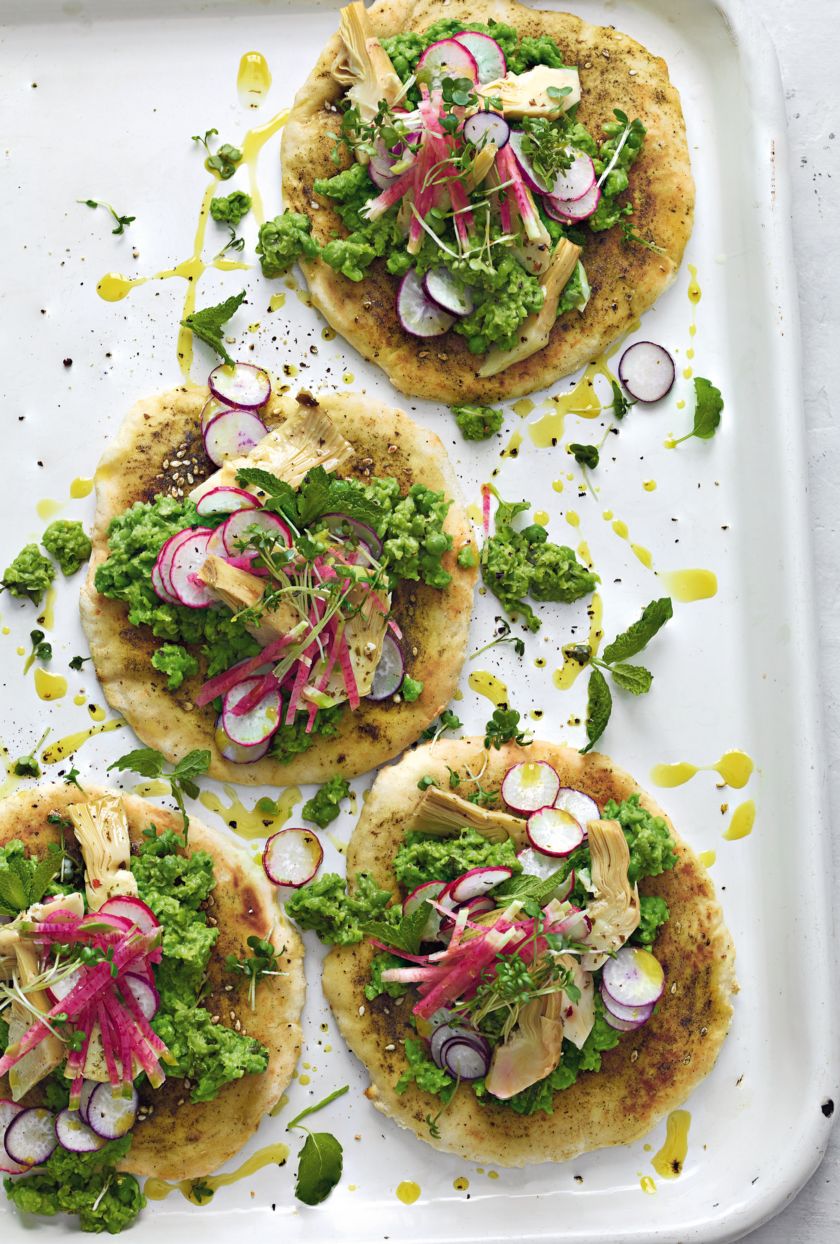 Mini Garden Flatbreads from One Pot Vegan by Roxy Pope & Ben Pook
These quick and easy vegan flatbreads are topped with crisp veg, a sweet pea crush and plenty of za'atar, offering a taste of spring when you need it most.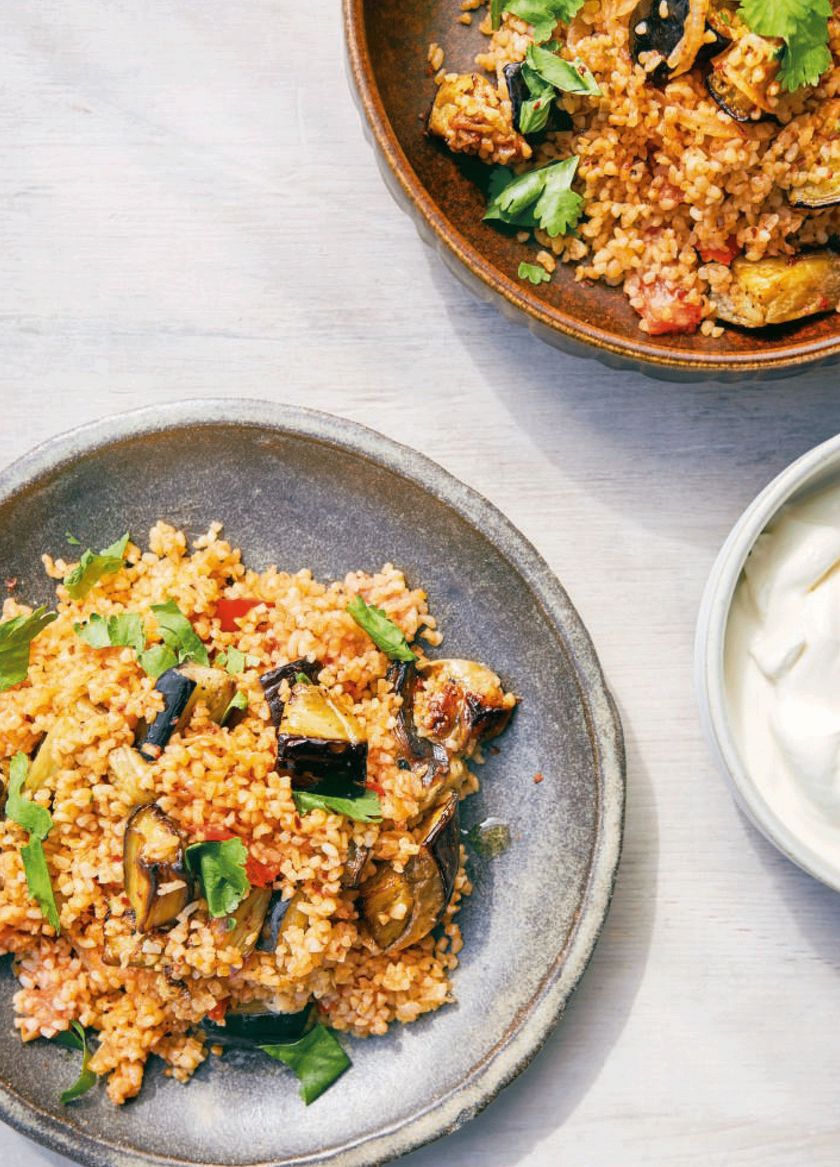 Bulgur, Tomato, and Aubergine Pilaf from Falastin: A Cookbook by Sami Tamimi & Tara Wigley
With cubes of roasted aubergines and substantial bulgur to keep you full until dinner, this flavour-packed pilaf needs little more than a dollop of your favourite plant-based yoghurt.
Get your copy of Falastin here.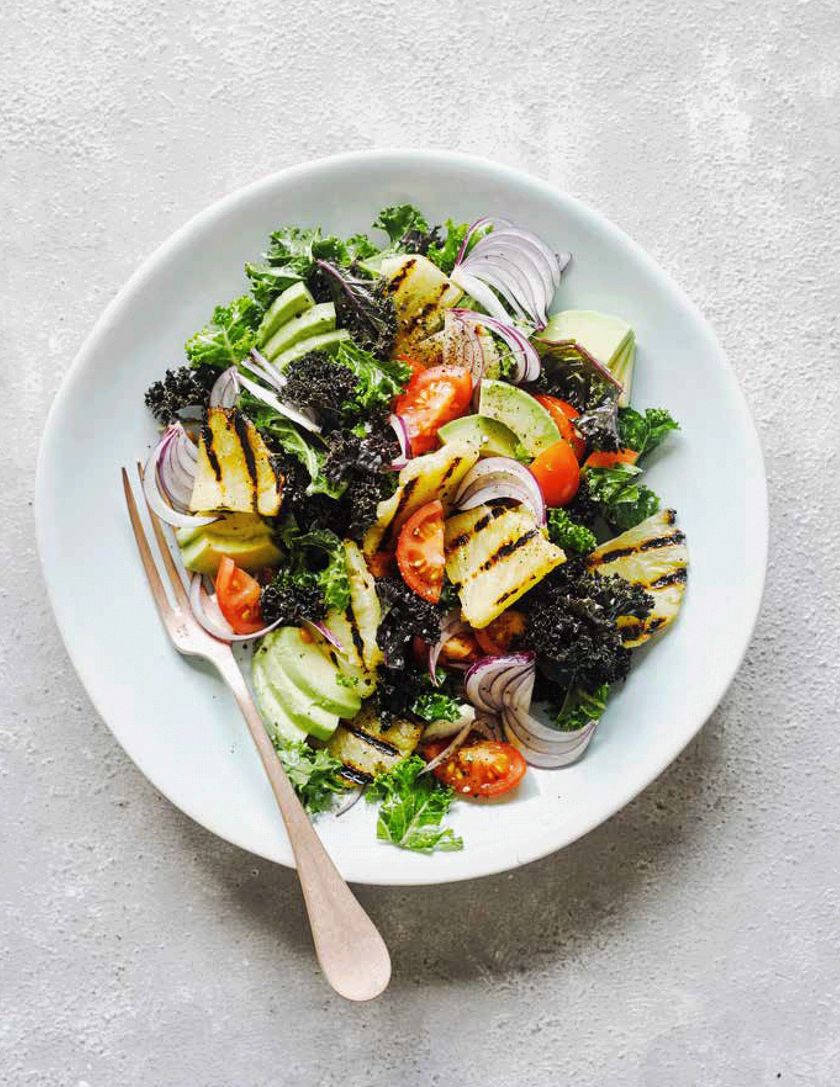 Kale and Griddled Pineapple Salad from Rachel Ama's Vegan Eats by Rachel Ama
Fresh and nutritious, Rachel's griddled pineapple salad with avocado, kale, tomatoes and onions is a slice of sunshine on a plate. 
Get your copy of Rachel Ama's Vegan Eats here.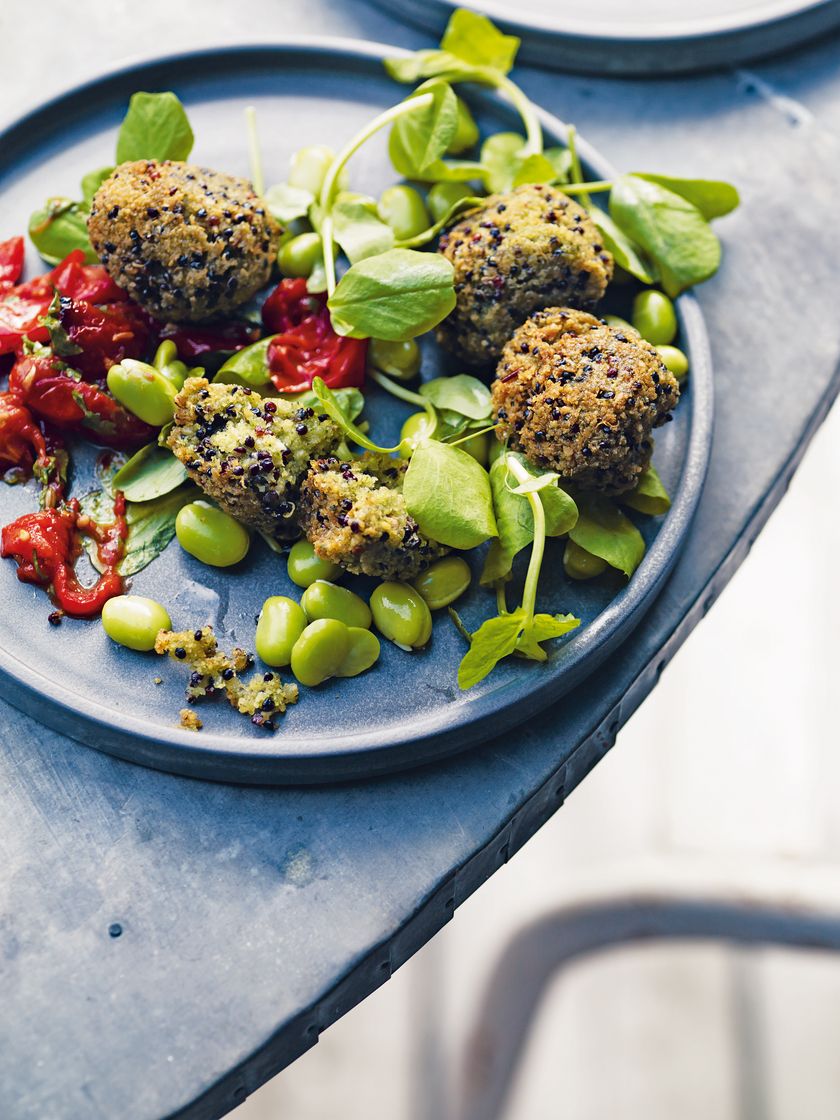 Broad Bean Falafel from The New Vegetarian by Alice Hart
Serve these crisp on the outside and soft in the middle quinoa and broad bean falafels with a generous spoonful of hummus or nestled into pillowy pita.
Get your copy of The New Vegetarian here.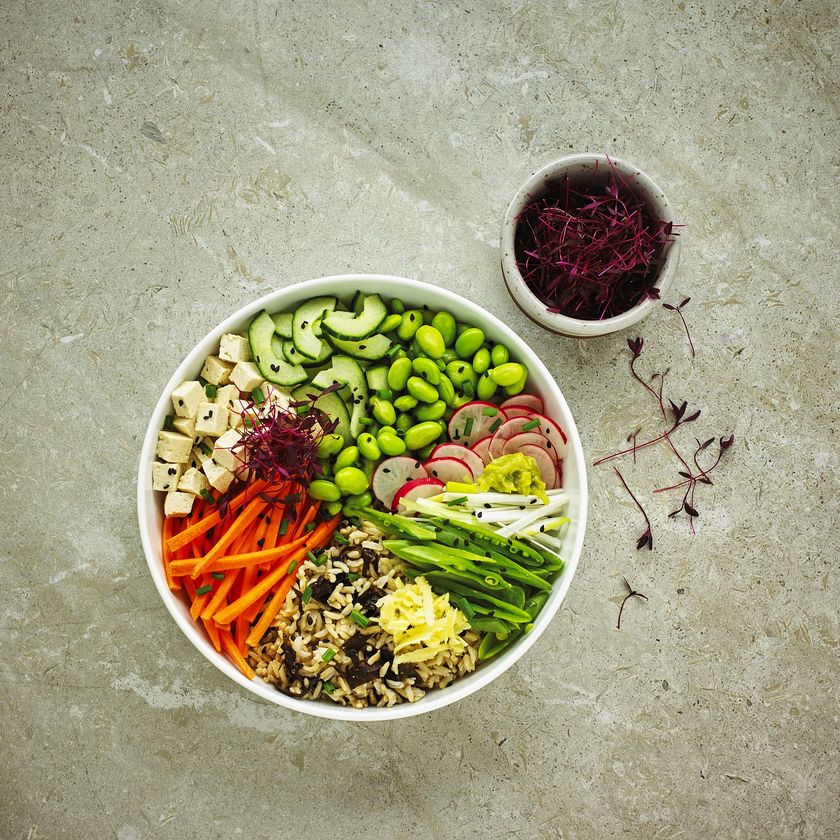 Sushi Buddha Bowl from 100 Weight Loss Bowls by DK Publishing
Protein-packed and full of goodness, this rainbow-toned sushi Buddha bowl boasts tofu, edamame, brown rice and plenty of raw veg.
Get your copy of 100 Weight Loss Bowls here.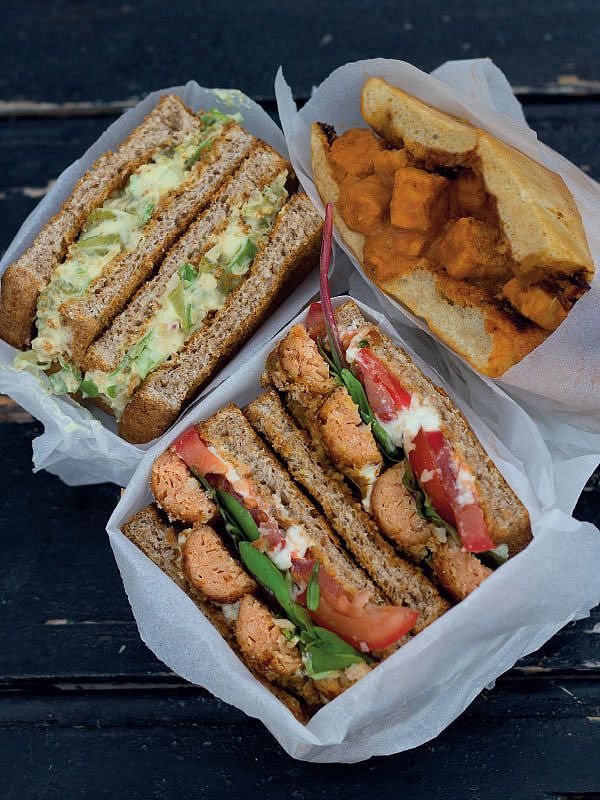 Three Plant-based Sandwiches from Recipes for Happiness by The Happy Pear
Working from home lunches don't have to mean an all-out rejection of the humble sandwich. Here our favourite vegan duo, The Happy Pear, suggest three different plant-based fillings, from 'egg' mayo to 'chicken' tikka.
Get your copy of Recipes for Happiness here.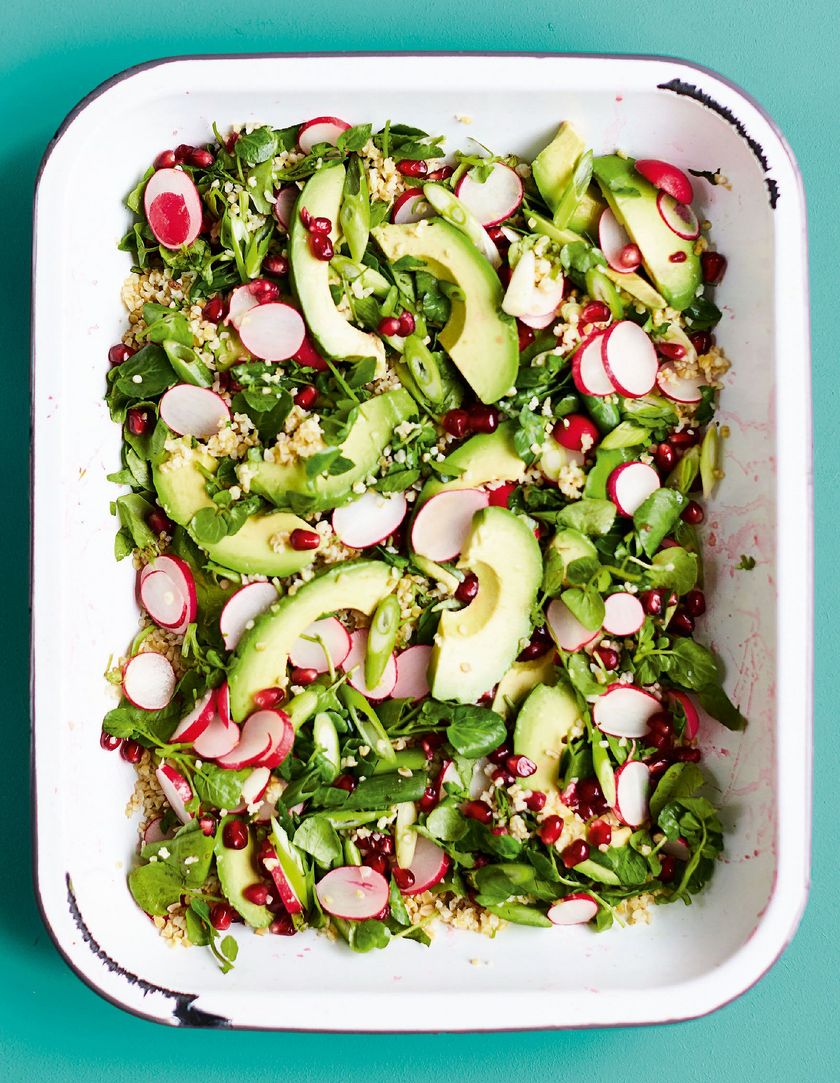 Rainbow Tabbouleh from The Green Roasting Tin by Rukmini Iyer
Brighten up your lunchtime with this one-tin tabbouleh topped with avocado, greens, pomegranate and a vibrant citrussy dressing.
Get your copy of The Green Roasting Tin here.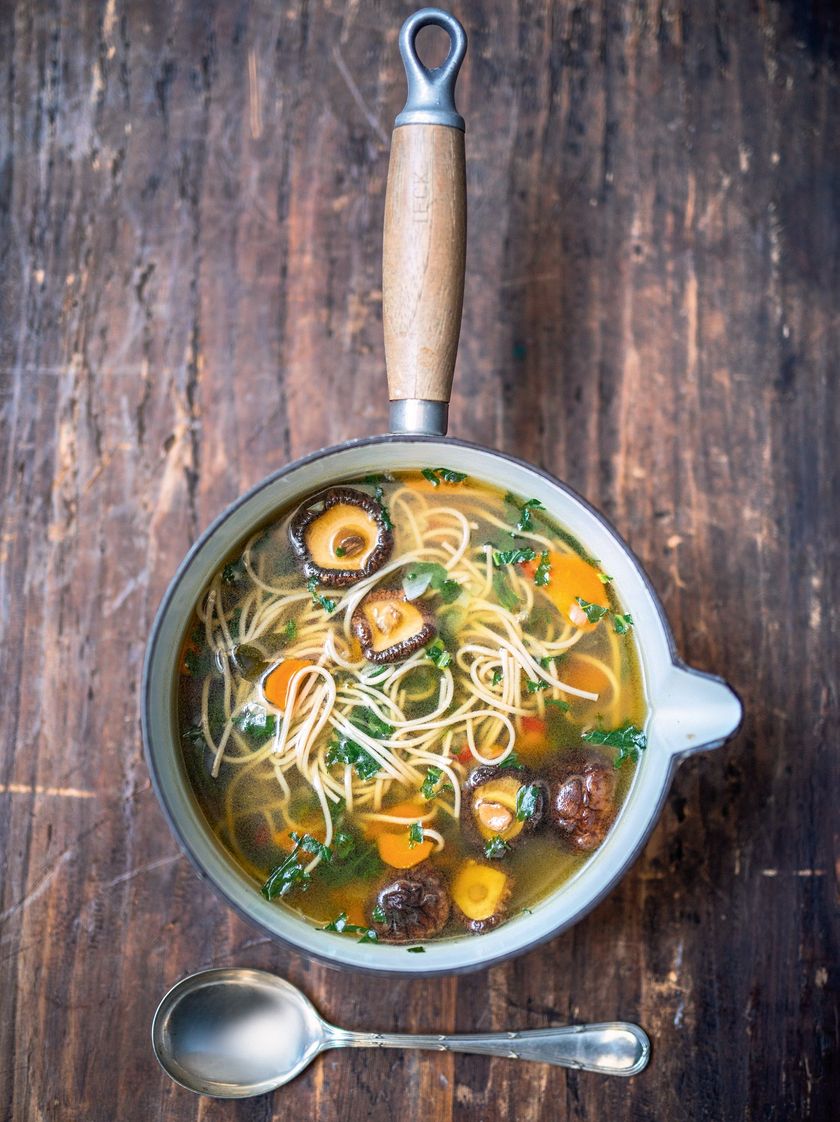 Zen Noodle Broth from Peace and Parsnips by Lee Watson
If a soothing bowl of restorative goodness is just what your working day needs, look no further than Lee Watson's zen noodle broth, a deeply-flavoured mushroom-based soup with plenty of leafy veg, aromatics and soba noodles for sustenance.