There's no denying that the way we cook has been utterly transformed by Yotam Ottolenghi. With vibrant ingredients, bold flavours and veg-centric recipes, he and his test kitchen team have ushered in a new era of home cooking. He has co-authored and published eight cookbooks, including Plenty, Jerusalem, and his latest book Ottolenghi FLAVOUR, all packed with well-tested recipes that deliver on flavour every time. Here's a round-up of some of Ottolenghi's best recipes, spanning smoother-than-smooth hummus, veggie sides, tray-bake chicken, and some truly inspired desserts.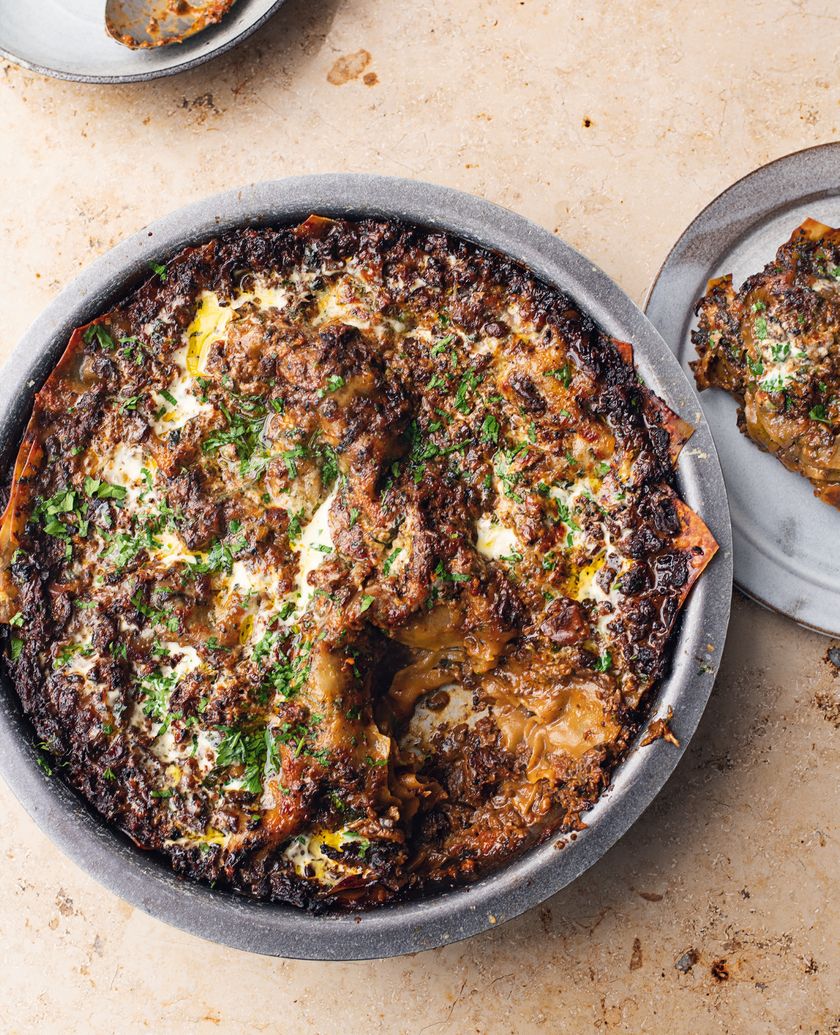 Spicy Mushroom Lasagne from Ottolenghi FLAVOUR
This is comfort food Ottolenghi-style; a rich, complex, meat-free lasagne made with not one but four types of mushroom for an intense umami flavour. It's just one of many mouth-watering mushroom recipes from his latest book Ottolenghi FLAVOUR, co-authored by Ixta Belfrage.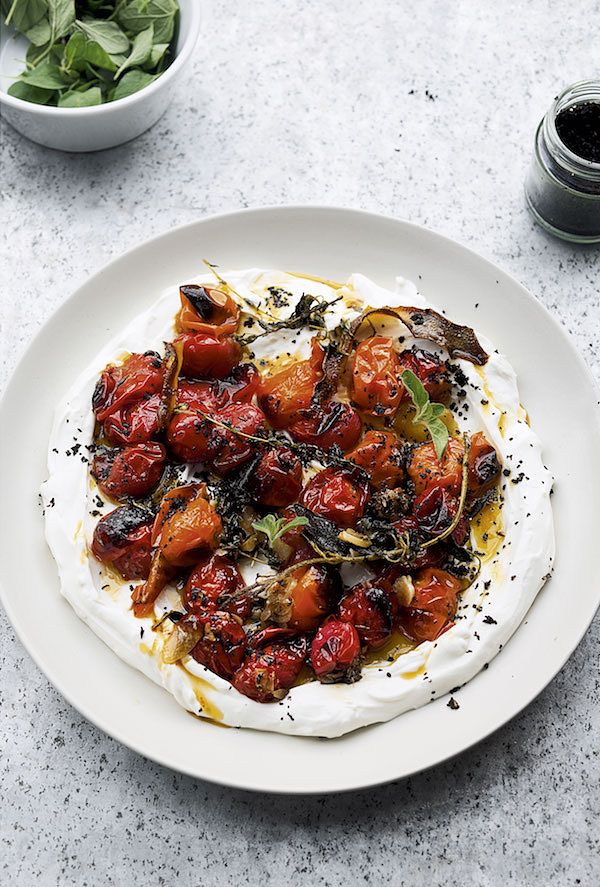 Hot Charred Cherry Tomatoes with Cold Yoghurt from Simple
A gorgeously simple sharing starter of spiced roasted tomatoes and creamy yoghurt. Ottolenghi recommends, "plenty of crusty sourdough or focaccia to mop it all up".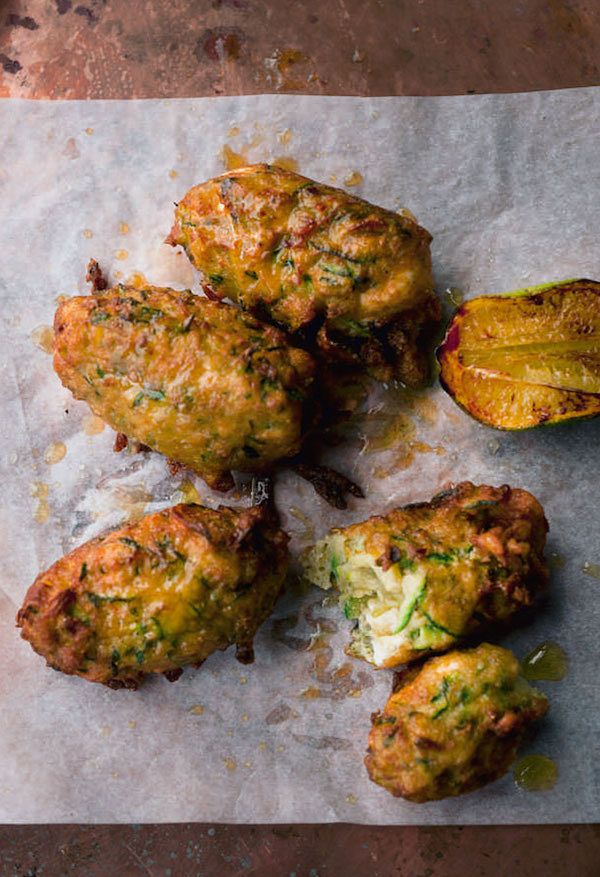 Courgette and Manouri Fritters from NOPI: The Cookbook
Manouri is a Greek, creamy ewe's milk cheese that's fantastic for frying or grilling, but Ottolenghi suggests using feta or halloumi if you can't find it. Paired with summertime courgettes in these moreish fritters, with lime and cardamom soured cream for dipping, these are great finger food for sharing.
Get your copy of NOPI: The Cookbook here.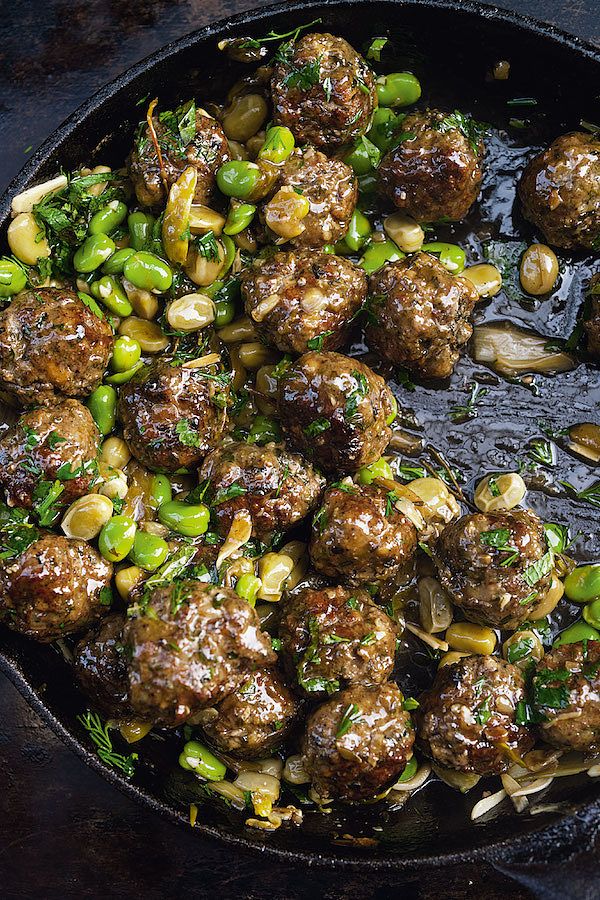 Beef Meatballs with Broad Beans and Lemon from Jerusalem
Making your own meatballs is ridiculously simple – spiced with Ottolenghi-style signature flavours, and braised in a pan with stock and tender broad beans, this is a wonderful spring and summertime dish. 
Get your hands on a copy of Jerusalem here.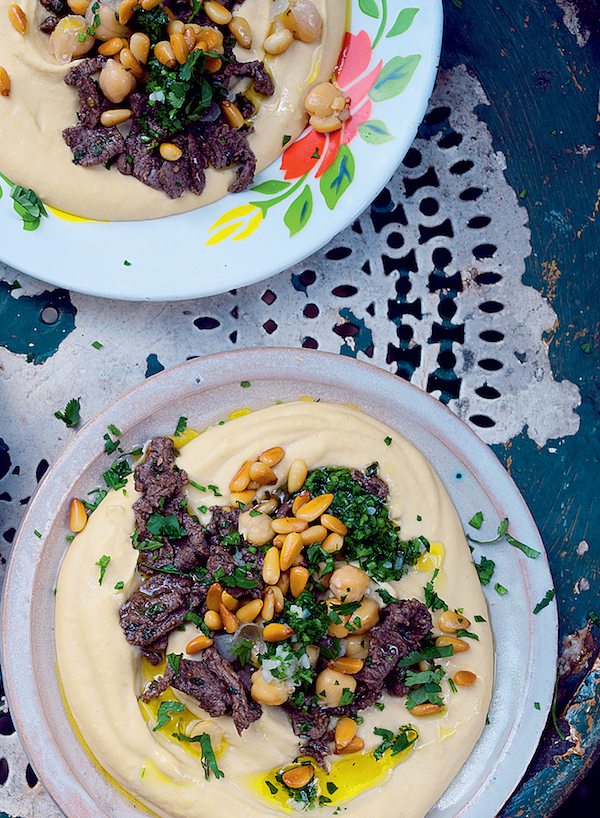 Hummus Kawarma with Lemon Sauce from Jerusalem
Smooth, creamy hummus topped with melt-in-your-mouth spiced lamb and a zingy parsley salsa for drizzling on top – this is divine. 
Get your hands on a copy of Jerusalem here.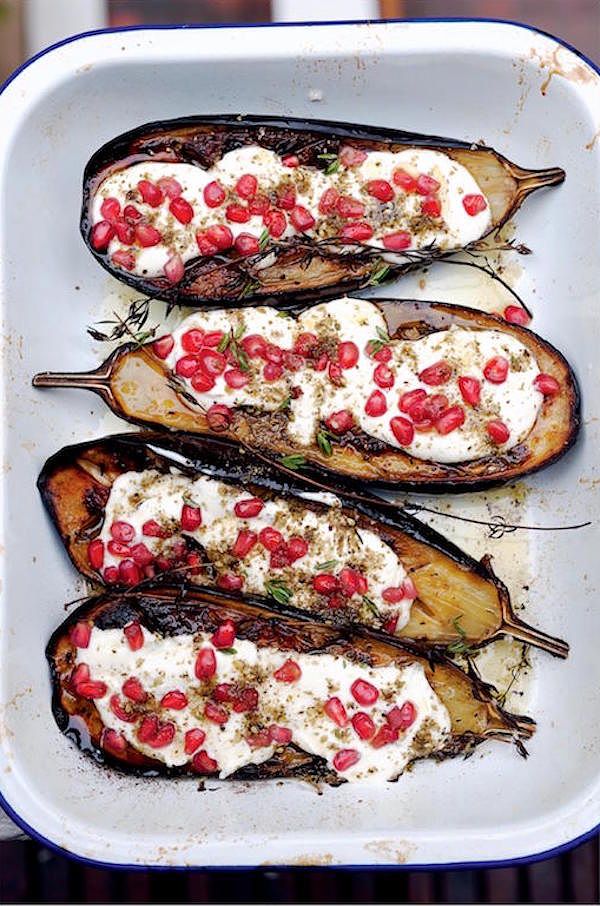 Aubergine with Buttermilk Sauce from Plenty
This is a delicious, easy-to-make starter – roasted aubergine drizzled with a buttermilk-yoghurt sauce and sprinkled with pomegranate, za'atar and lemon thyme.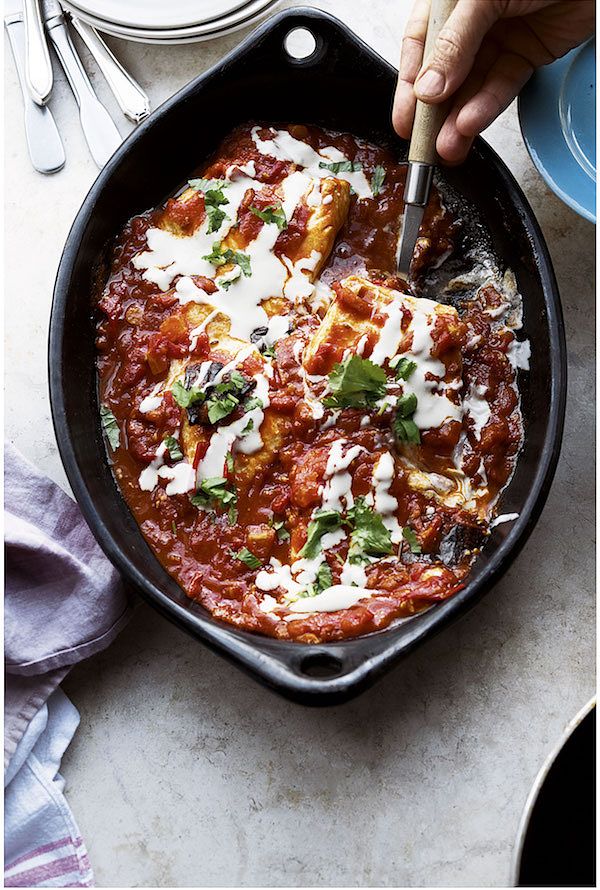 Chilli Fish with Tahini from SIMPLE
An easy make-ahead fish recipe cooked in a spicy, intense tomato sauce and drizzed with a tahini dressing. Great for midweek meals and perfect for a make-ahead dinner party centrepiece.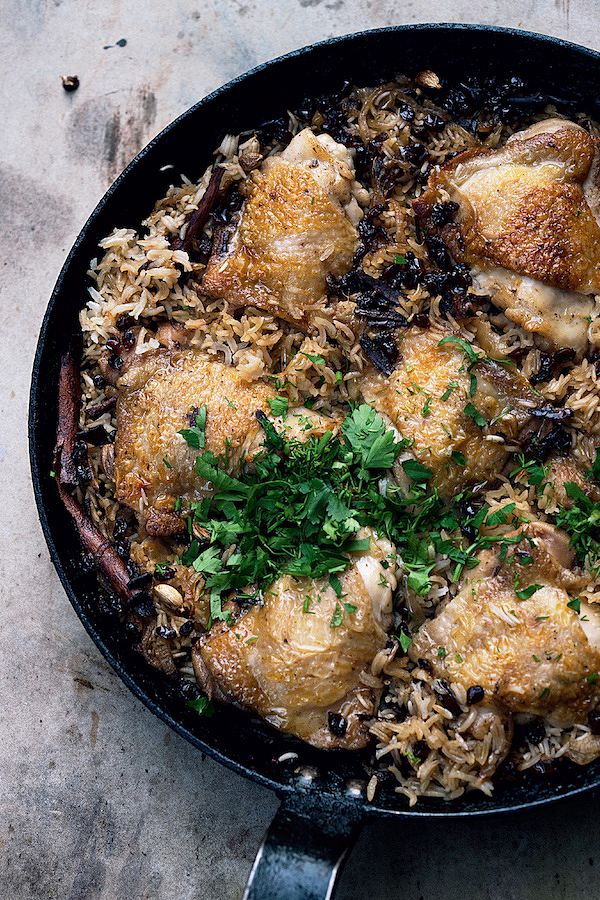 Chicken with Caramelised Onion and Cardamom Rice from Jerusalem
"This chicken and rice casserole is the definition of comfort food", says Ottolenghi, and we think he's right. Cooked in one pot for delicious flavour and ease.
Get your hands on a copy of Jerusalem here.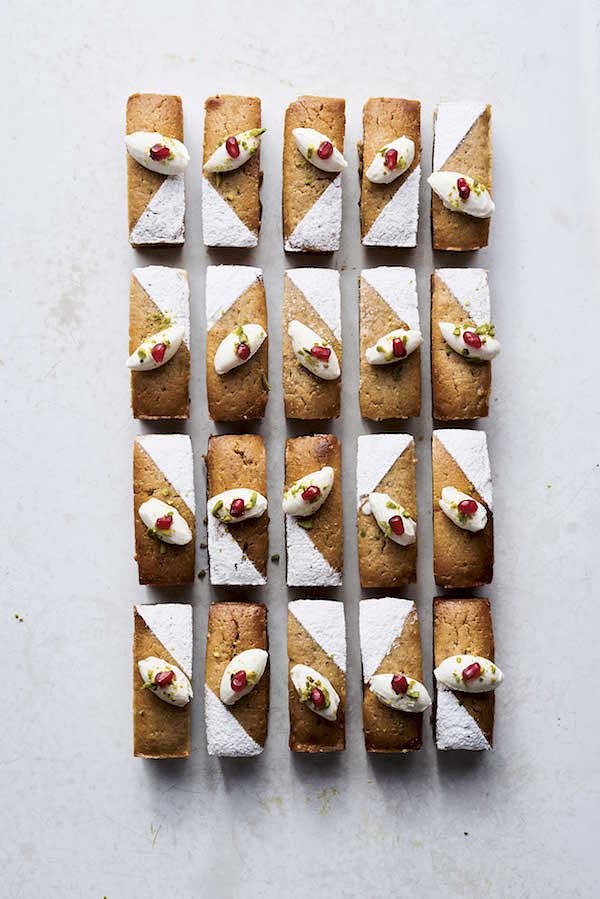 Persian Love Cakes from Sweet
Buckwheat, almond, yoghurt and nutmeg make up these nutty and lightly spiced cakes, topped with pistachio and pomegranate for a beautiful bake.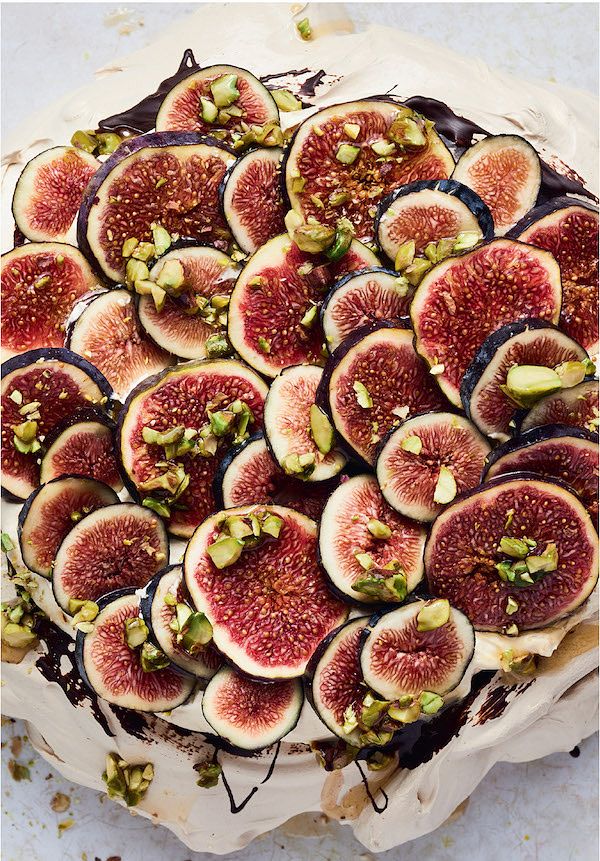 Cinnamon Pavlova, Praline Cream and Fresh Figs from Sweet
This show-stopper dessert is one for a special occasion – gooey, marshmallow-like meringue topped with juicy figs, dark chocolate and almonds. Just wow.