Juicy, sweet tomatoes are truly at their best during the summer so make sure you celebrate them while you can. There are many different varieties, too, from the sweet cherry to bulbous beef tomatoes to the luxuriously sweet plum, not to mention the more unusual heirloom types that span colours from yellow to orange to dark cherry. Pop down to your nearest farmer's market to see what they have in, then slice them thinly for a colourful Heirloom Tomato Salad (see recipe below).
One thing to remember is to store your tomatoes at room temperature (never in the fridge!) to get the most of their juicy flavour. Here are more of our favourite tomato recipes to cook this summer.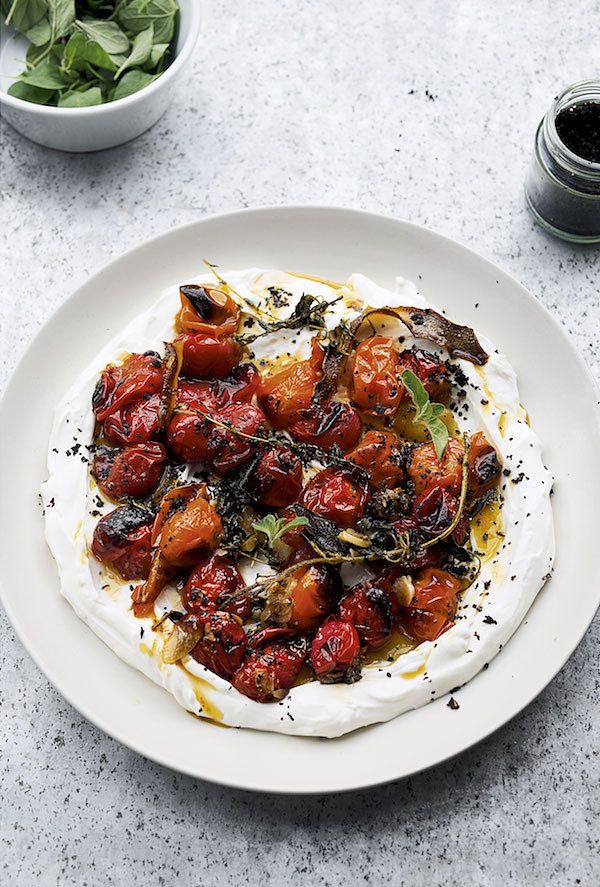 Hot Charred Cherry Tomatoes with Cold Yoghurt from SIMPLE by Yotam Ottolenghi
Hot, juicy, spiced tomatoes, served up on thick Greek yoghurt with plenty of olive oil and crusty sourdough or focaccia to mop it all up. The perfect summer dish.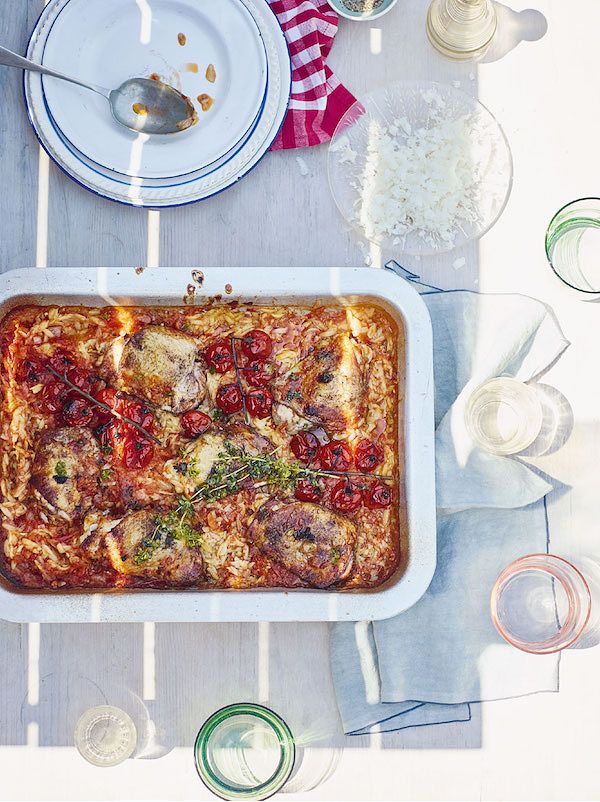 Chicken, Cinnamon and Sweet Tomato Orzo from Taverna: Recipes From a Cypriot Kitchen by Georgina Hayden
Tomato, cinnamon and succulent chicken are a delicious trio, and here they're cooked in one tray on a bed of orzo pasta. It couldn't be simpler. Georgina Hayden says; "this chicken dish is the sort of family one-pot recipe all households should have up their sleeve".
Get yourself a copy of Taverna here.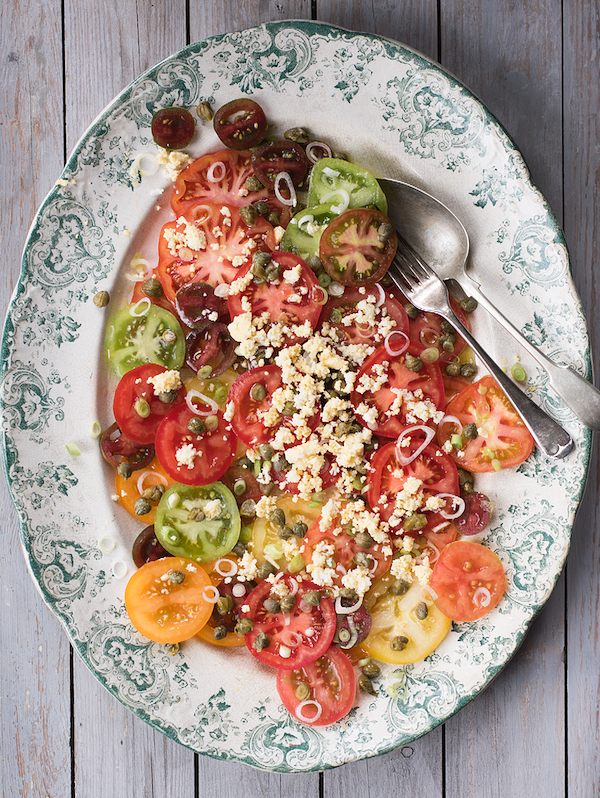 Heritage Tomato Salad from Cook. Nourish. Glow: Step Into Summer by Amelia Freer
This summer salad couldn't be simpler to prepare, but the trick is in the ripeness of your tomatoes. Head to a farm shop or market to see if you can find a variety of shapes and colours. "If buying from a supermarket, buy them on the vine and leave them to really ripen in a bowl for a couple of days", says Amelia. 
Get a copy of Cook. Nourish. Glow here.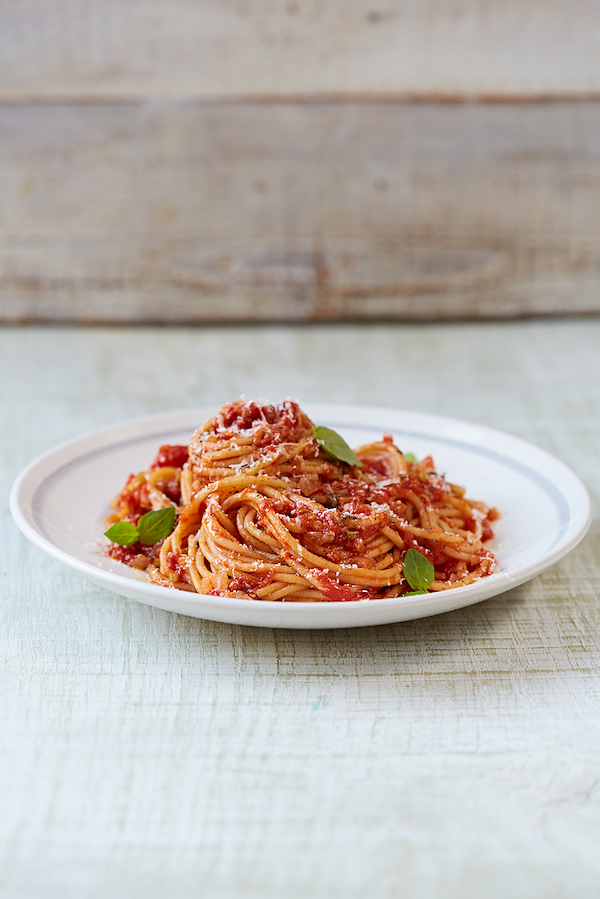 Classic Tomato Spaghetti by Jamie Oliver
Turn a glut of tomatoes into a garlicky, rich sauce, then toss through pasta in this family all-rounder.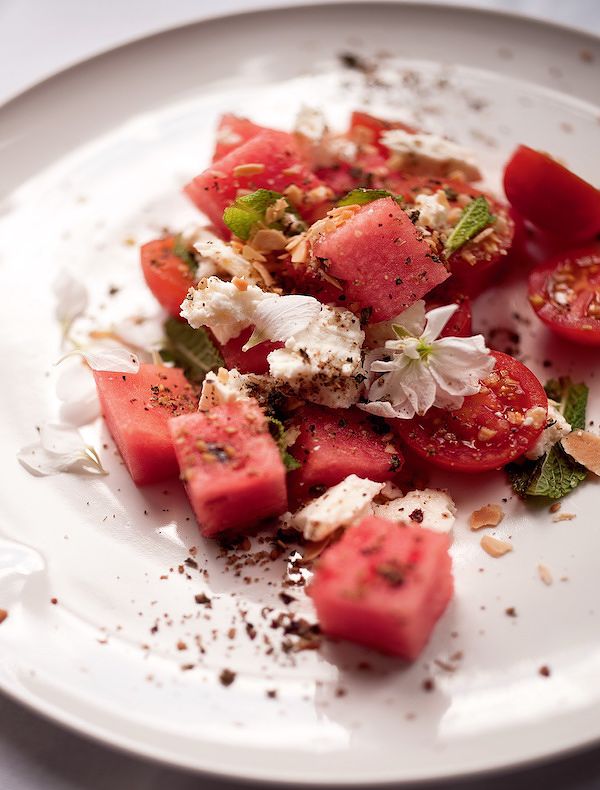 Watermelon & Cherry Tomato Salad from Orient Express by Silvena Rowe
Team this seasonal summer duo, watermelon and tomato, with feta, almonds and za'atar for a refreshing Middle-Eastern salad. 
Get a copy of Orient Express here.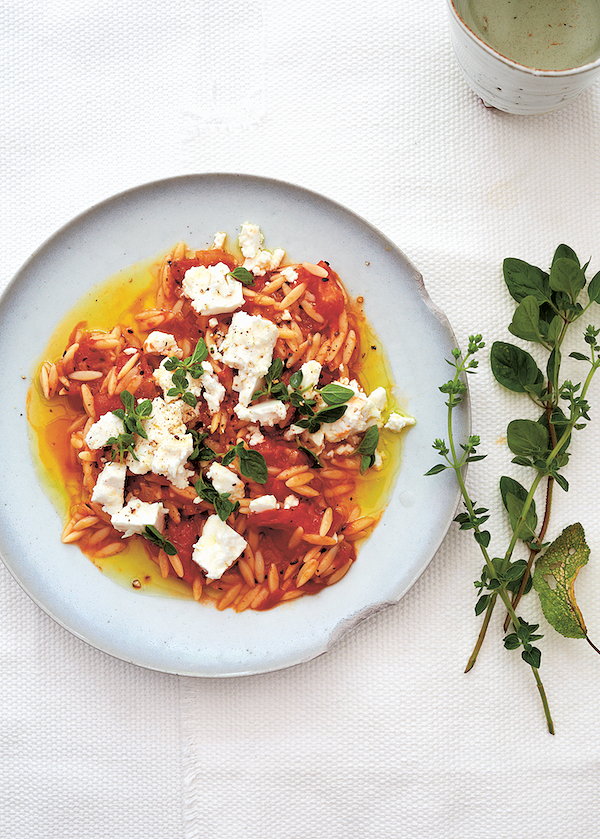 Orzo Pasta, Spicy Tomato Sauce & Feta from Ducksoup Cookbook by Clare Lattin and Tom Hill
Enjoy tomatoes in this spicy sauce teamed with short orzo pasta and finished with creamy, salty feta cheese. A speedy midweek supper that's bursting with Mediterranean flavours.
Order a copy of Ducksoup Cookbook here.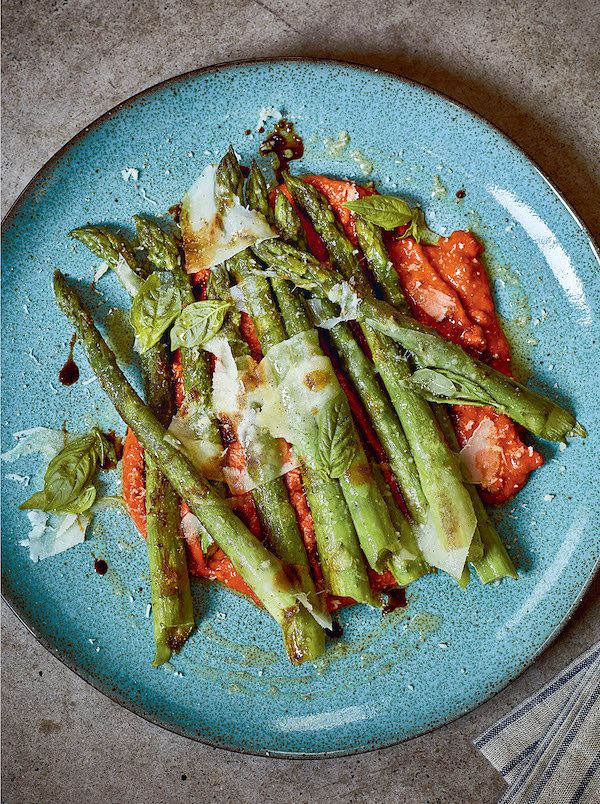 Green Asparagus, Romesco & Idiazabal Cheese from Sabor: Flavours from a Spanish Kitchen by Nieves Barragán Mohacho
Romesco is a garlicky, spicy Spanish sauce that uses stale bread, almonds, chillies, garlic and a glut of ripe tomatoes. Team it here with asparagus, cheese and a fried egg. Don't have asparagus? Use seasonal spring onions, charred on a griddle or barbecue until tender and delicious.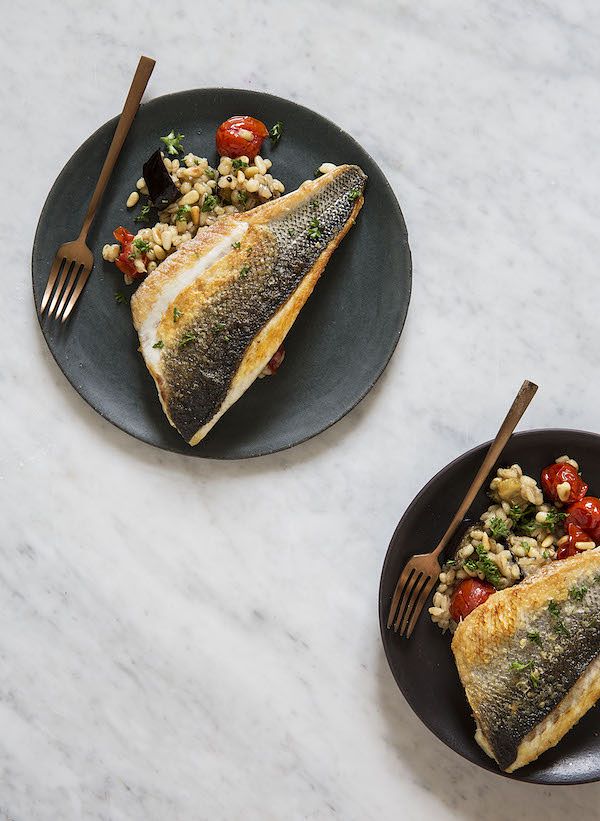 Sea Bass with Tomato, Aubergine & Pearl Barley from 26 Grains by Alex Hely-Hutchinson
Summertime aubergine and tomatoes create their own buttery, sweet-tangy juice here, soaked up by plump pearl barley and paired with fresh, white fish. A wonderful, light summertime dish.