These roasted aubergine recipes will inspire you to make the most of this summer vegetable, with dishes that range from hearty bakes to vibrant salads. A versatile ingredient, aubergine adds delicious texture and substance to veggie and meat-based dishes alike. Here's our pick of the best.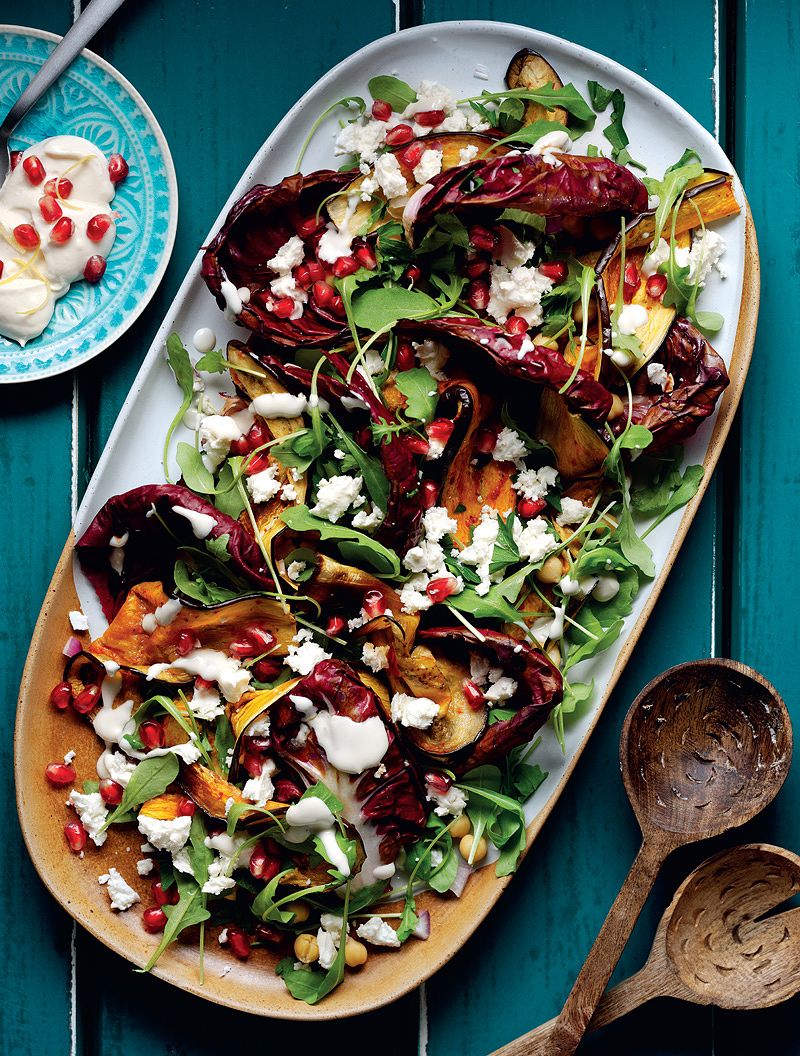 Roast aubergine and chickpea salad from The Aubergine Cookbook is a colourful midweek meal. With aubergine, chickpeas, feta and pomegranate, what's not to love?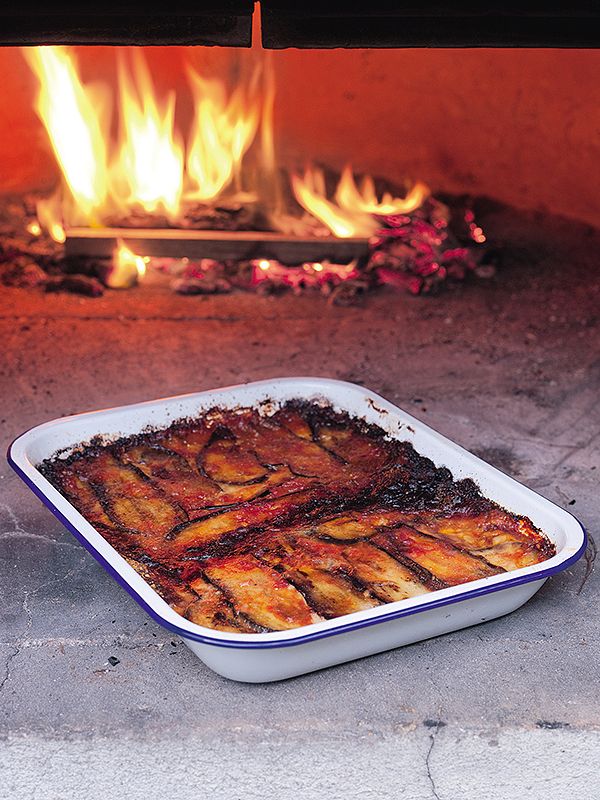 Aubergine and Mozzarella Parmigiana from Simply Italian: Cooking at Home with the Chiappa Sisters. This tasty vegetarian recipe layers up aubergine, cheese and tomato sauce, in a humble one-pan dish the whole family will love.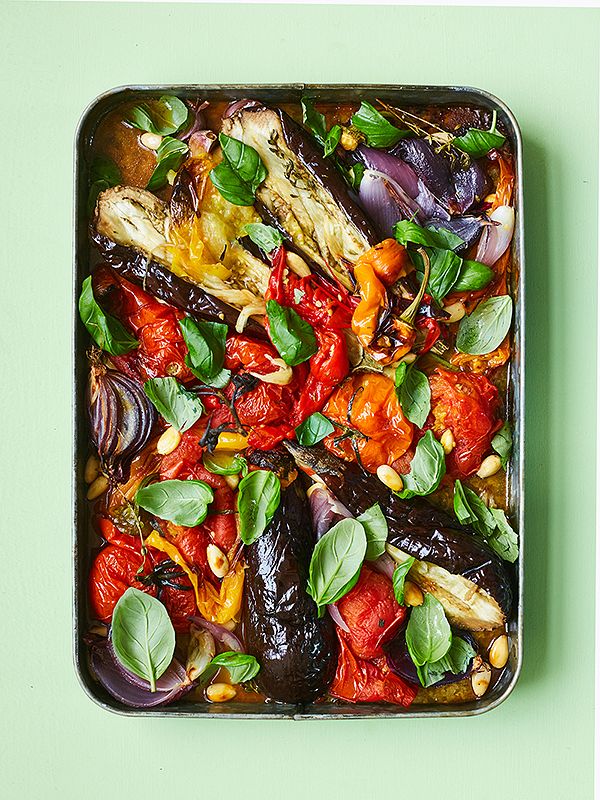 Escalivada is an easy, vegan, one-tin take on the classic Catalan dish of roasted aubergines, tomatoes and peppers, from The Green Roasting Tin by Rukmini Iyer.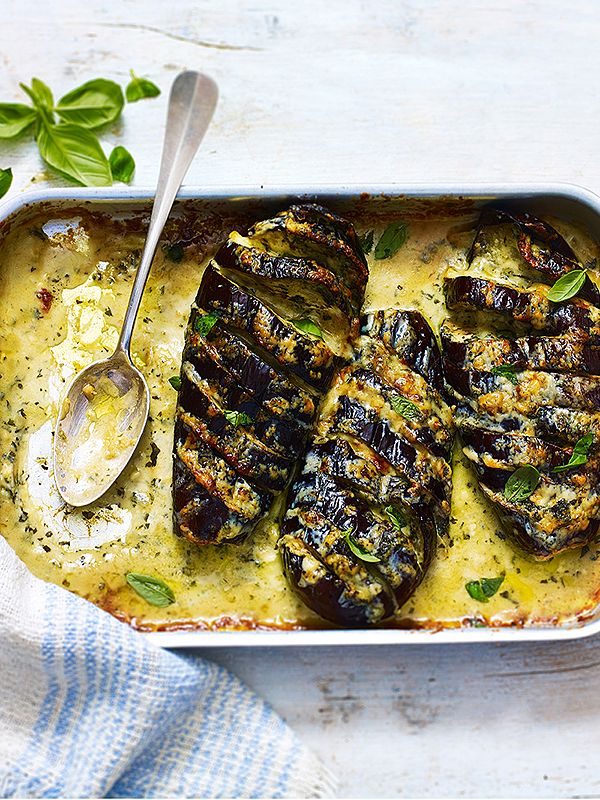 For an extra-cheesy twist on the classic aubergine parmigiana, try these Cheese-Topped Baked Aubergines from Mary Berry's Complete Cookbook.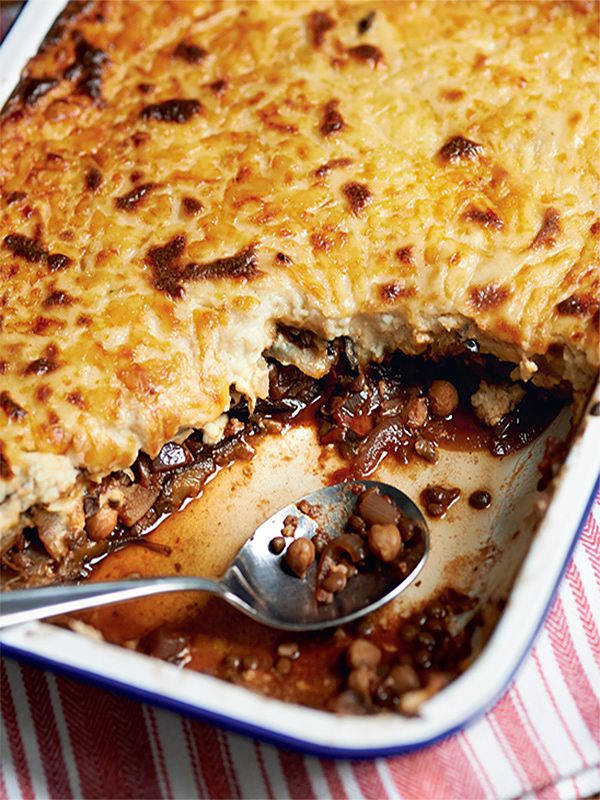 This vegetarian twist on moussaka from At My Table by Mary McCartney, is hearty, delicious and loved by vegetarians and meat-eaters alike.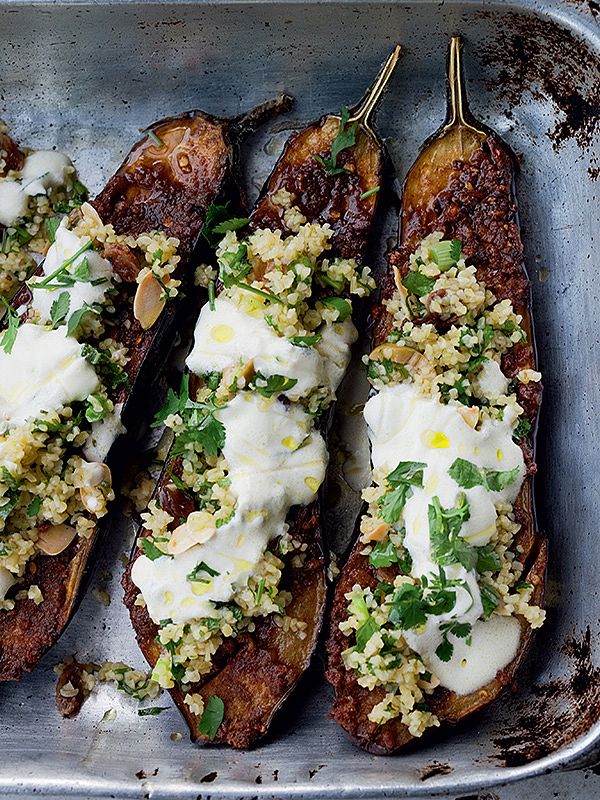 Chermoula Aubergine with Bulgar and Yoghurt from Jerusalem by Yotam Ottolenghi and Sami Tamimi. This classic Middle Eastern recipe features warming spices, fragrant coriander and refreshing yoghurt.